If there is anything that the pandemic has taught us, it is the importance of prioritising our health and wellness – especially as winter looms and immunity is at the top of everyone's minds. The excitement for our daily walk amongst nature and the prioritisation of 'self-care' time has become something that we no longer take for granted as we have rediscovered the importance of connecting with nature and reaped the incredible benefits to our mind and body.
With the darker evenings, colder mornings and unpredictable weather, spending time in green spaces and bringing nature into your everyday life can seem challenging. But it is something that is growing in importance as our new 'WFH' culture has found us working longer hours with shorter breaks and taking time to be mindful in nature has been shown to elevate your mood, reduce feelings of stress or anger and help us feel more relaxed.
It isn't surprising that, as humans, this daily time in nature is so important – our prehistoric senses have evolved there meaning we feel most at home in those surroundings. Rather than in today's fast paced world of zoom calls, offices and the overdose of digital devices. Read on to find out how you can spend more time in nature and have a more mindful winter, come rain, shine or even snow and the best places in the world to do it…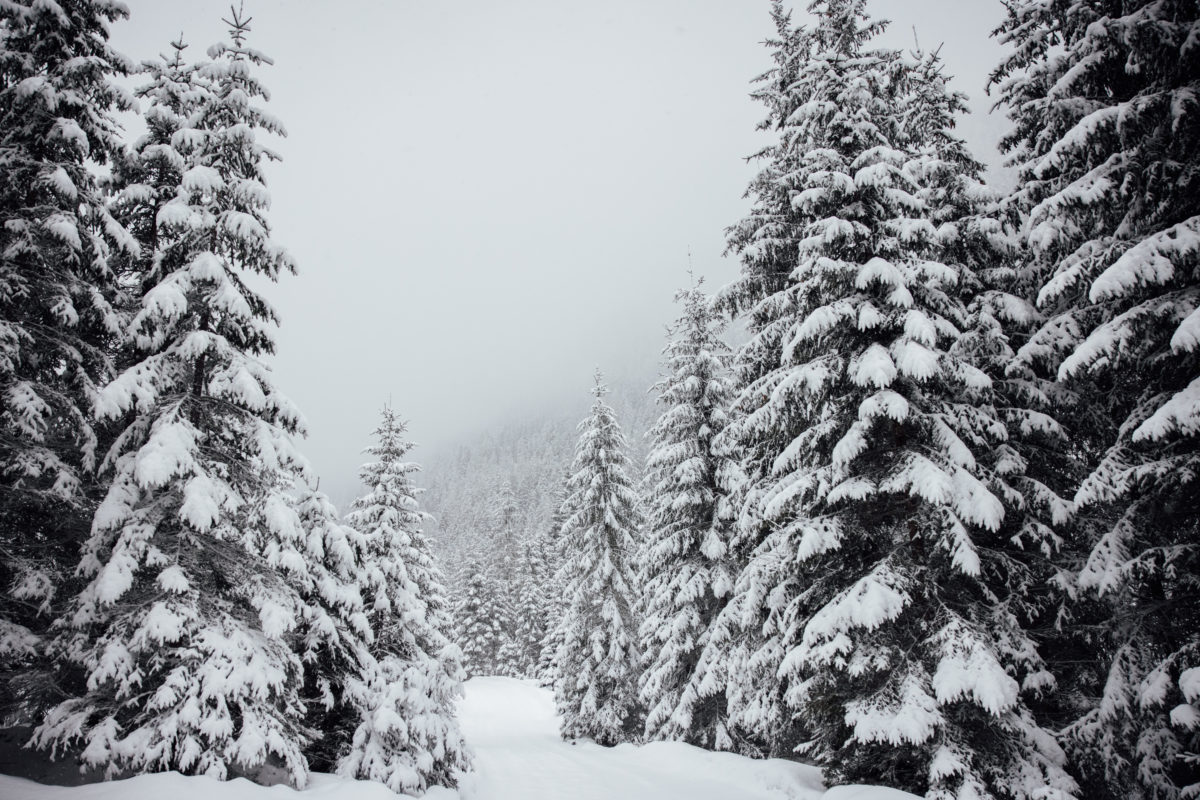 Cold, crisp mornings are perhaps the perfect time to indulge in a bit of Forest Bathing. What is Forest Bathing? This Japanese practice is a process of relaxation. It is the simple act of remaining calm and quiet in nature. Observing and taking in the nature around you, taking deep breaths and letting go of stress.
Scientific studies have found that plant substances called phytoncide chemicals that significantly reduce cortisol (our stress hormones) levels, strengthen our immune system and lower blood pressure. Exposing our bodies to this crisp and cold air is also a form of therapy, similar to cryotherapy and it has been proven to strengthen our natural immune function and reduce inflammation.
Did you know that 46.7% of Austria is built upon forest. With the freshest air out there and an extraordinary amount of trees, there are so many places to explore and take a moment for some you time:
– Styrian Mounatins – consisting of larch and swiss pine trees, this is a clear trail ideal for the whole family to explore, but make sure you are wearing your thermals as it can get very cold in the winter. And we recommend packing a flask of hot herbal tea to enjoy whilst you take a rest and take in the scenery.
– The Mystic Waldviertel Region – translated as the 'Forest Quarter' for its miles of forest, moss-covered grounds and refreshing waterfalls, during winter you can enjoy cross country skiing whilst being immersed in the forest's evergreen trees.
– Bohemian Forest in Upper Austria – there are multiple routes throughout the forest, including a 20km route known as the 'path to slow down' that showcases the uphill routes of Upper Austria accompanied by breathtaking panoramic views. Again be sure to wrap up warm.
If daily walks in sunlight aren't your thing, why not try stargazing? Wrapped up in your wooly hat and scarf, dark sky picnics with winter warming soup and stargazing sessions are becoming increasingly popular offering the opportunity for escapism and a powerful meditation spot. Put away all devices with that artificial blue light, lie back and watch your breath float up to the night sky in the cold, crisp air taking in nature's natural clock. Whether you choose to stargaze alone, with your family or as a romantic date night you will reconnect with nature in the similar way to forest bathing, reduce stress and anxiety whilst sparking creativity and boosting mental focus when you need it. Psychological research shows that watching the sky at night can quieten mental chatter and allow creativity through in its place.
Want to try an Austrian stargazing evening? Try one of these spots…
Gesäuse National Park offers crystal clear skies and is known as one of the darkest skies in Europe. In winter, when temperatures really drop, be sure to book a cabin, don your snow boots and head out for an hour or so of stargazing.
Attersee-Traunsee, Austria's First Dark Sky Park – the largest nature park in the province of Upper Austria
Sleep under the stars at Lake Millstatter in southern Austria – A beautiful, small wooden house made of glass with endless views of snow-covered forests in the day and sparkling stars at night, it makes the perfect space for sun rise worshipers or campsite lovers.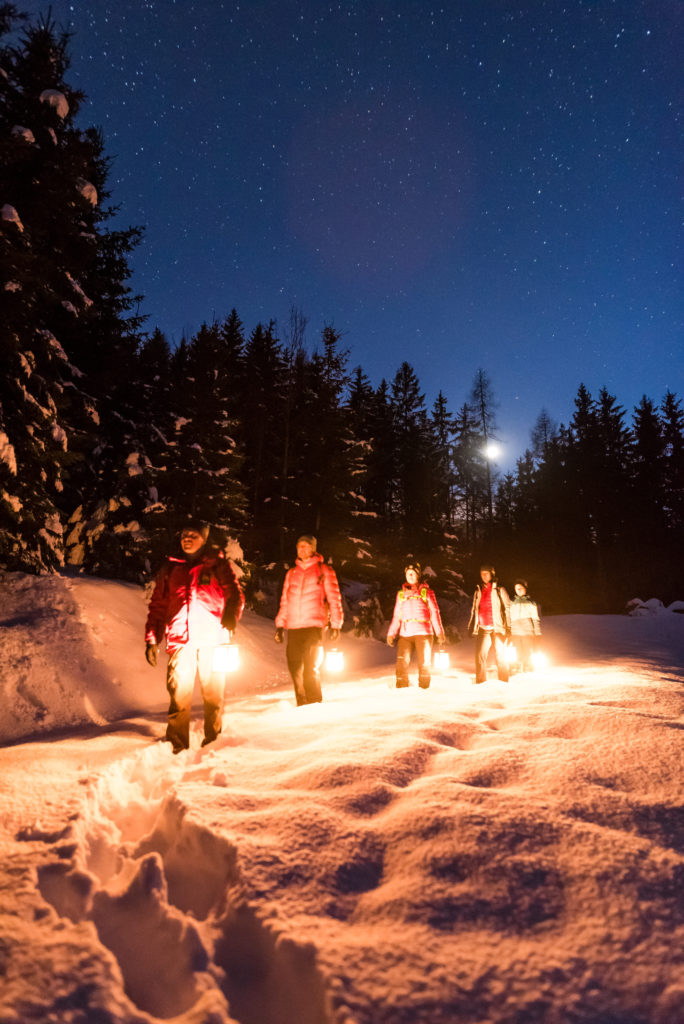 Harking back to how humans first moved around in the dark, with torches for light, Winter Torching has become an ever more popular activity to do in Austria – and mainly for its mindful benefits. Led by an experienced guide, you can expect a beautiful, calm hike in the Austrian mountains with just the sounds of the snow crushing beneath your boots. "In the dark, we have a completely different focus than during the day. We walk more slowly and deliberately, and perceive our surroundings differently," explains Lisa Flatscher, a guide who has been leading night hikes for years. Much more spiritual than brisk hikes in the daylight, night hikes, lit just by torches that dazzle and dance with the crystals in the snow, allow us to connect with nature in an almost more fantastical way – and everything looks so beautiful.
For more information on how to enjoy mindful activities in Austria click here.
Main image: © Österreich Werbung, Nina Baumgartner (thecreatingclick.com)