Hannah Barrett, Yoga Instructor, Author and Postnatal Health & Fitness Specialist, is most well known as Yoga Girl London on Instagram for her inspiring videos on all things yoga! She's gained a loyal following for her guided yoga sequences and expert advice on postnatal fitness for new mums and she's always motivating us to get in our daily yoga practice. Below she shares her favourite way to de-stress and news about her new e-book, Strength Through Yoga.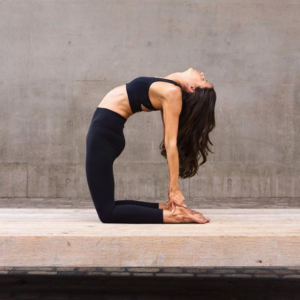 My de-stress tool
"Yoga! Even if I just spend five minutes on my mat sitting and breathing I immediately feel calmer and happier."
My guilty pleasure
"Booja Booja salted caramel truffles. Pure heaven."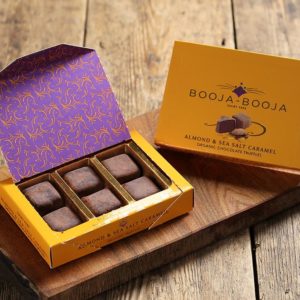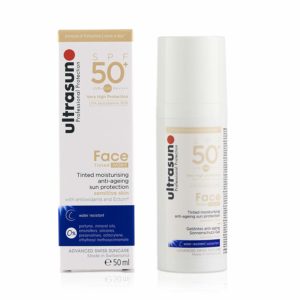 My desert island beauty product
"SPF 50 tinted moisturiser – I'm currently obsessed with the Ultra Sun brand. After having babies I started to suffer with sun spots and pigmentation on my face so I don't go out the house without wearing SPF 50 now."
My non-negotiable health habit
"Moving in some way, shape, or form every single day. Whether that be through walking the dog, getting my yoga mat out or running around the park with the kids. As long as I've moved my mind feels strong."
My evening ritual
"Phone free time and quality time with my husband Giles. I try and keep my phone away from me in the evening so I'm not tempted to look at it. And there's nothing I love more than cooking something tasty and chilling with the hubby after a long day."
My favourite workout right now
"It's all about short, high-intensity yoga inspired circuits if I want a real workout. I need something that I can fit into my day and around my children. All I need is a space for my yoga mat and the motivation to work hard for 25-30 minutes."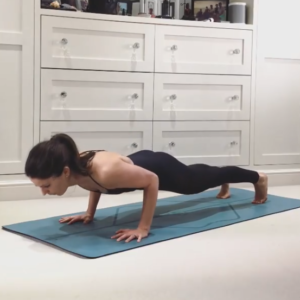 My biggest health extravagance
"CBD oil!  I'm currently using the Yorkshire Botanics brand and it's amazing. I have more energy, my anxiety has reduced, I'm sleeping better and my skin is clearer."
My greatest achievement
"The past year or two has been a bit crazy. Somehow, I now have two children and I've just released my first ebook is Strength Through Yoga with the amazing physiotherapist Finola Burrell. Finola and I have worked so hard to put together a guide to help mothers feel strong in both mind and body and to shed some light on common postpartum issues and what exercises you can do to help. The reviews we've had in from mothers already seeing a difference from our programme and a reduction in issues like diastasis recti and incontinence is incredible and makes us really really proud."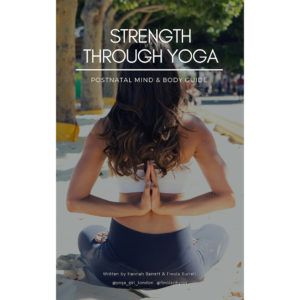 ---
Subscribe to our Newsletter + receive our Sugar & Dairy Free E-Recipe Book, In The Hip & Healthy Kitchen.