From freezing temperatures to stuffy central heated offices, these long dark days can make you feel more gloomy than glowing, so we've put together our Glow Getting Skin Superheroes to help you fake the glow until summer!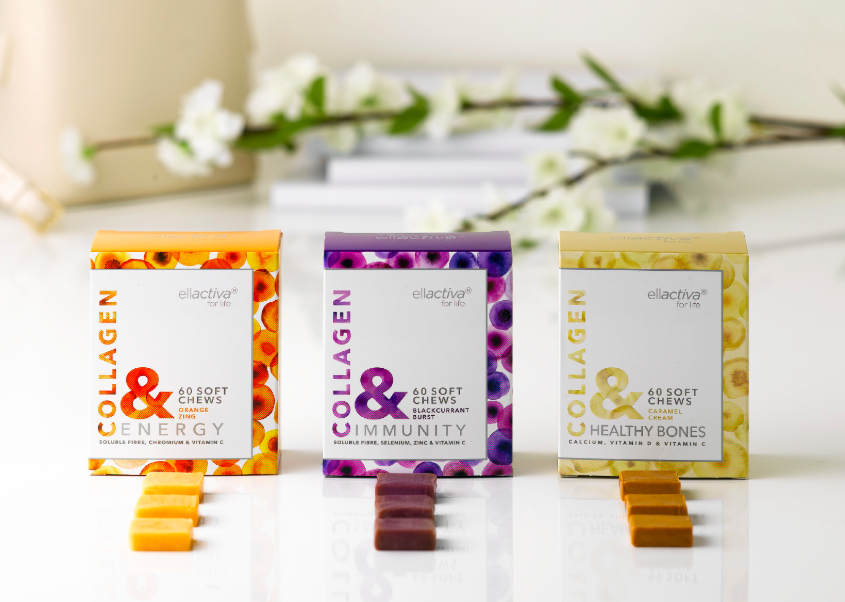 Superhero Supplement – Collagen&, Ellactiva
Collagen& is the supplement you should be taking if you want to glow from the inside out! These guys not only know how important collagen is for your inner and outer wellbeing, but they understand your desire for convenience and ease when taking supplements on a daily basis. Their range includes three different varieties of sugar-free soft chews, a perfect on-the-go supplement to suit your individual needs. Supporting healing within the body, Ellactiva provides 2500mg of Bioactive Collagen Peptides per day which is the optimum amount for visible and noticeable results in just 4 weeks (3 chews daily). At this time of year, with changes in temperatures, viruses ready to attack each and every one of us, it can be hard to maintain that plump dewy skin look and stay healthy, so we're opting for the Collagen&Immunity chew to see us through. Head over to our Collagen article here for more information on these collagen chews.
Superhero Food – Celery
There's a new superfood on the block and out of all the new year cleanses, smoothies and juices, this one has certainly caught our attention. With almost 80,000 hashtags on Instagram, celery juice has fast become the new go to morning juice for celebrities including Kim Kardashian and Pharrell, as well as world class athletes like Tennis champion Nokak Djokovic. Drinking celery juice first thing in the morning on an empty stomach is said to have multiple benefits for healing and detoxifying the body. With anti-inflammatory assets, it's no wonder world class athletes have been joining the juice trend. But for anyone looking to increase their vitamin and mineral intake, celery has a heap of them; vitamin C, vitamin B6, vitamin K, calcium, folate, magnesium, potassium and the list goes on. Not only does celery have a high percentage of water and electrolytes that help prevent dehydration, this super veg also assists in removing the bad bacteria, viruses and toxins from the liver. The unique regenerating and healing properties in celery, has healed guts all over the globe, cleared skin, lowered blood pressure and reduced cravings, often ridding the body of excess bloat. For those fibre hating tummies, juicing removes the pulp, giving your digestive system a rest and supports a low-fibre diet. For more information, head over to the @medicalmedium, the originator of the global celery juice movement.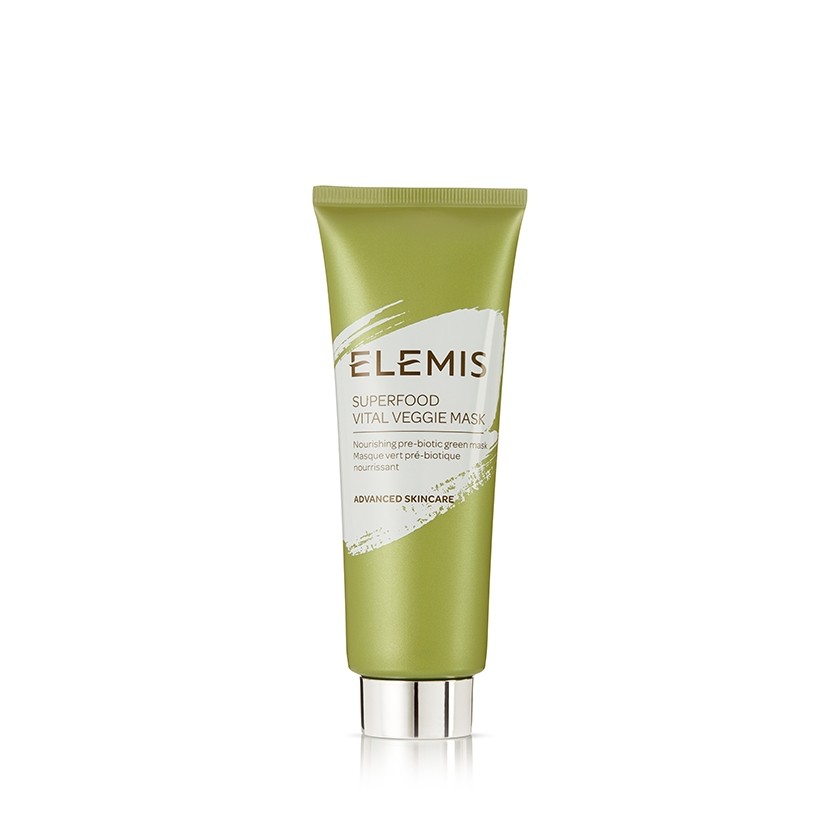 Superhero Ritual – Elemis Superfood Vital Veggie Mask
We feed our bodies all the green goodness, so why not treat our skin the same? Thankfully Elemis has saved us from smearing smashed avocado on our faces at brunch and has introduced a new Superfood Skincare System to help replenish, rehydrate and re-nourish our skin. Packed full of nutrient-dense super greens and radiance boosting fruit-acids, the Superfood Vital Veggie Mask is the one to give us more nourished and brighter looking skin. This smoothie-inspired moisturising mask contains vitamin C and passionfruit acids to gently remove dead skin cells, while Aloe-Vera extract soothes and softens, and omega rich avocado and chia seed oils support the skin's moisture barrier. With a naturally sugar derived prebiotic maintaining balance in the skin's microflora, the wheatgrass, kale and nettle extracts, all rich in amino acids, vitamins and minerals, and chlorophyll leave your skin hydrated. So, dismiss dull and dry skin in 10 minutes to reveal smoother, softer and more radiant skin, giving you that outdoor-fresh glow we all long for during these winter months. This plant-based and vitamin filled mask has been formulated for all skin types and is vegan friendly.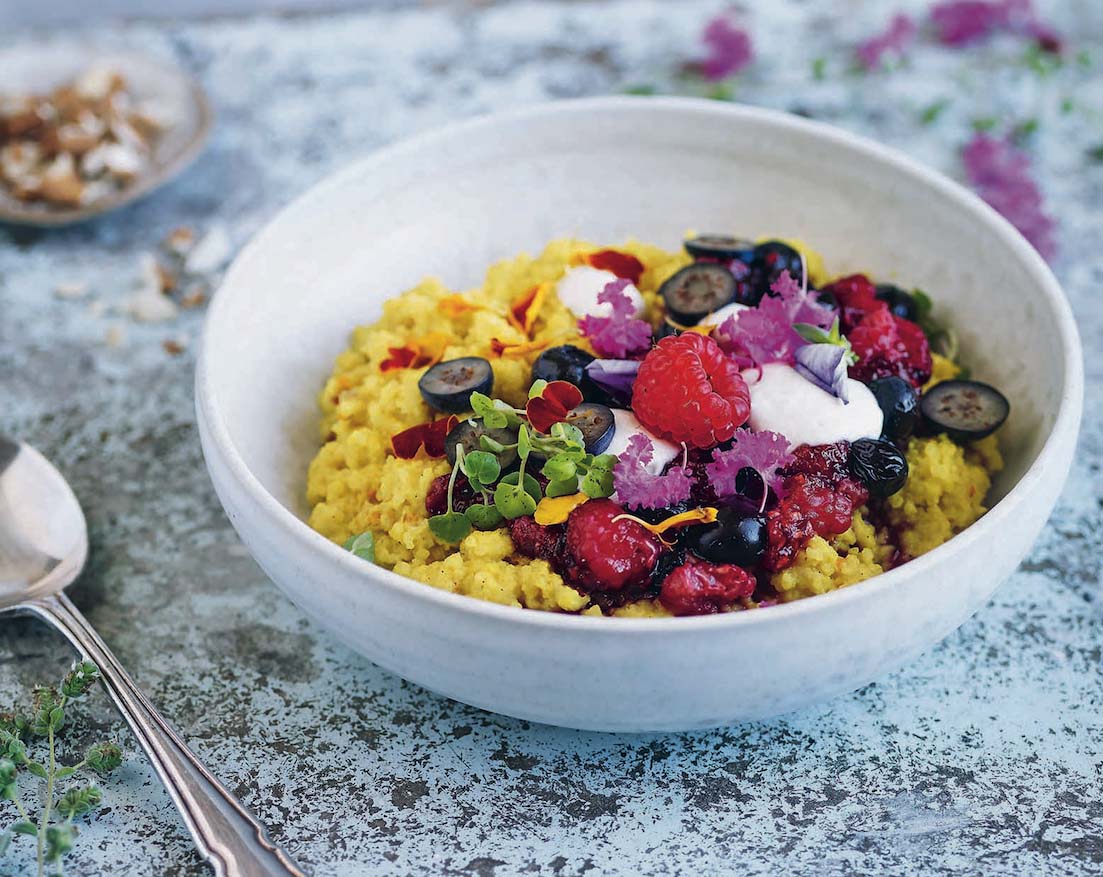 Superhero Recipe – Turmeric Porridge
Turmeric is loved all over the world for its vibrant colour, versatility in cooking and unmistakable flavour. But this spice is so much more than that. It's no secret that for hundreds of years turmeric has been used as an element in holistic medicine, offering the world countless uses and immense health benefits. Turmeric has been a core part of Ayurvedic medicine, and it has made quite the entrance into the western medical world with thousands of studies being published in peer-reviewed journals of its health benefits. Made up of a unique chemical profile, this healthy spice is packed full of vitamins, minerals, fibre and phytochemicals (active plant compounds) which provide healing properties for almost every area of our bodies, meaning turmeric is a badass at fighting illnesses, destroying diseased cells and boosting immunity. Turmeric's compounds also include antioxidants and anti-inflammatory agents, helping us glow from the inside out by aiding our digestive system, helping the skin achieve an optimal level of health and balancing hormones. Available in its natural state of a whole root, turmeric can also be powder, press, extract or in a supplement form but one simple teaspoon (500-2,000mg) of fresh ground turmeric per day is effective enough. And is there no better way to kick start these cold dark mornings with an earthy, soul soothing, glow getting turmeric porridge? Click here for the recipe.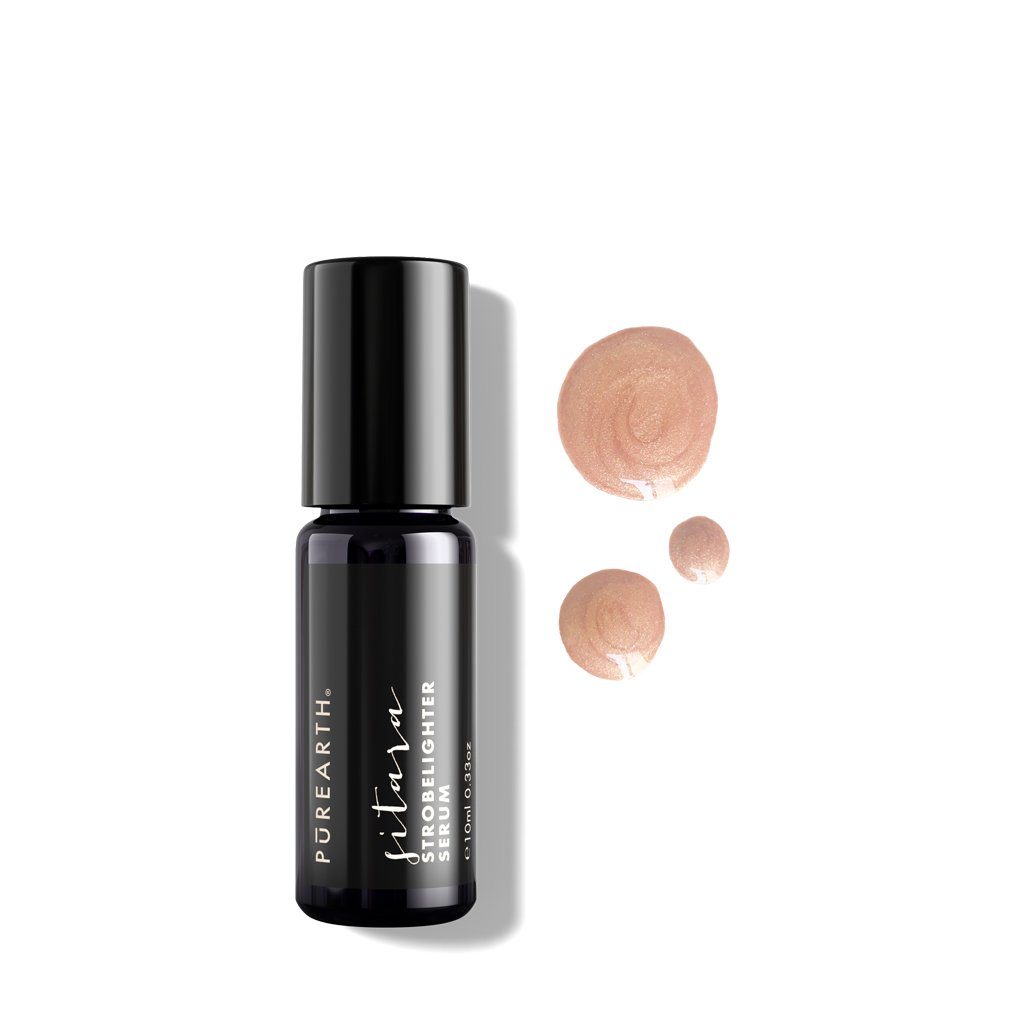 Superhero Beauty – PUREARTH Sitara Strobelighter Serum
For when you want that extra bit of glow, PUREARTH have got you covered. Their new lightweight, velvety créme highlighter performs like a natural skincare. Their high performance rose gold strobelighter serum has been curated to effortlessly glide and meld into your skin for a winter sun kissed, radiant glow. Formulated with wild harvest and housed in beautiful apothecary jars, the certified organic, soothing and nourishing oils of apricot, seabuckthorn berry, rosehip seed and hemp are high in nutrient rich polyphenols, antioxidants and omegas that rapidly absorb into the skin. The rollerball cap top and French violetglass is said to preserve the bio-active energy of Ayurvedic botanicals of licorice root, gotu kola, moringa, nettle and other herbs which naturally brighten, firm and reduce uneven skin tone. With Sitara meaning 'morning star', you can use this elasticity repairing highlighter on its own for a natural dewy daytime glow along the high points of your face and décolletage. For £30.00 this vegan, gluten and cruelty free serum is available here. 
words by Fontaine Wright