If you're wondering what to do this summer, grab a friend and grab a towel because you're about to be introduced to the hottest fat-burning workouts in London. From HIIT classes to strength training, these classes will get your heart rate up and have you looking and feeling great by the time that holiday comes around.
London's newest and hottest workout, based just by Mornington Crescent tube, Metabolic combines HIIT and strength training to create a killer workout. When we say killer, we mean we nearly crawled out of there, but the fast-paced music and group workout will keep you pushing harder and get you stronger than you knew you could be. This brand-new gym opened in June 2017 and is in a league of its own with a huge one-roomed open plan gym, you'll be swinging kettlebells, box jumping, dumbbell pressing. Sign up to a class, you'll see a difference quicker than you knew possible.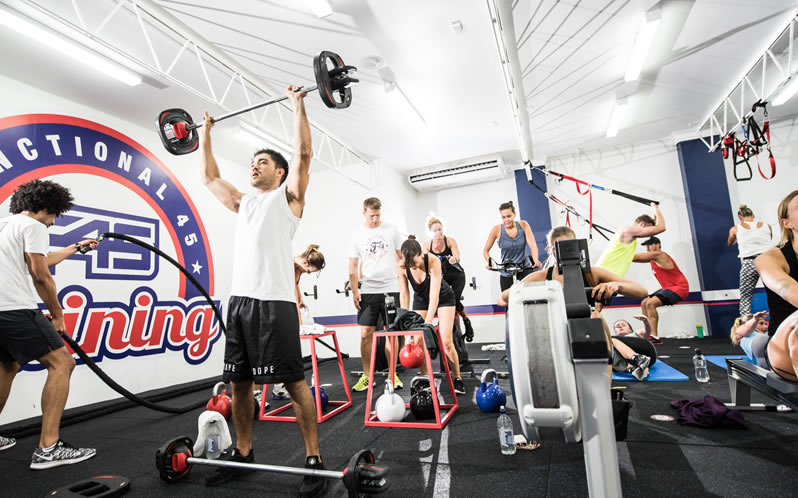 For the South Londoners, F45 is an absolute must. Starting all the way in Sydney, F45 has now spread worldwide and it's clear why. The 45 minute classes that change daily and whether you've been working out for years or never walked into a gym before, F45 is perfect for everyone. With challenges and a killer sound track and what seems like an endless supply of exercises, put in some dedication and F45 transformations will seem easy (even if they do leave you drenched in sweat).
Method Movement – Bondi Method
Not only is Lucie pretty much body goals in every form, if you've never lifted a weight before you will feel like a pro before the end of the class. We love Method because every time you go back you sort of feel like you're going home. The small classes are intense but you can guarantee that you feel your glutes, legs, core, arms and shoulders. Yes, that is literally everywhere. We took this class at 6.15am and we didn't regret it, we can promise you won't either.
If you're not hot for HIIT, then Ten Health and Fitness is a great option with Pilates class like no other. Not only have they just opened the most beautiful new studio in Fitzrovia but the range of classes is second to none. They will have you squeezing, tucking and pulsing that body into shape. Choose a beginner reformer class if you've never used the machine before then you can head up the ladder of intensity or switch between stretch and dynamic sessions.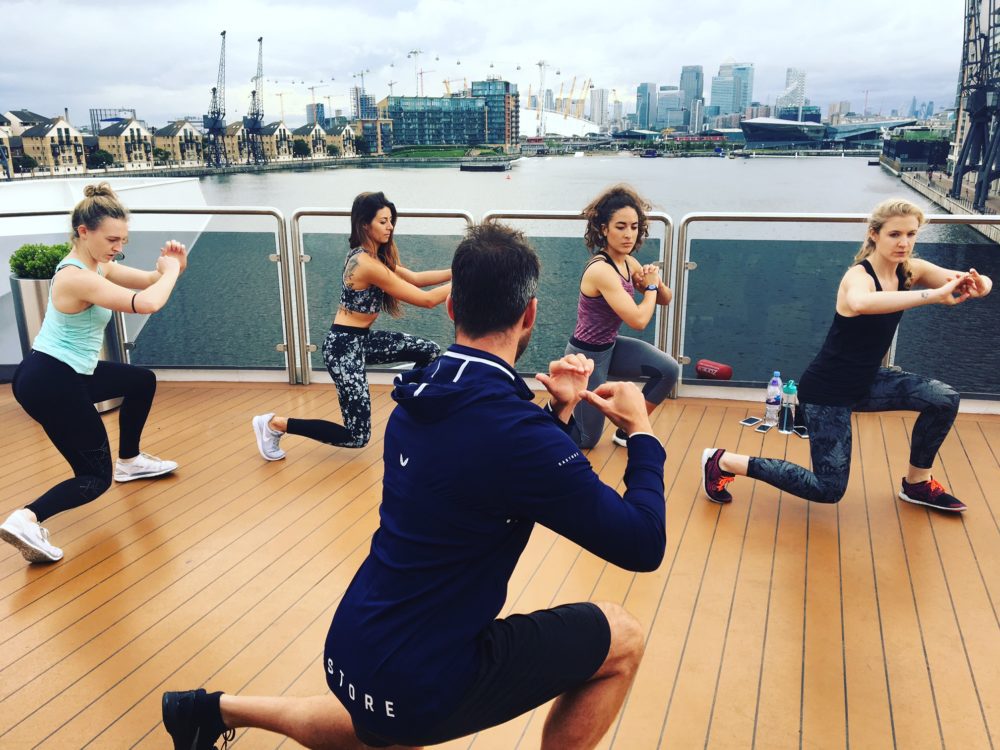 Sunborn Yacht Hotel and Wellness Collective
If you must go and workout, then at least make it on a super yacht in London, right? Overlooking the docklands, you can work out on the deck of the Sunborn Yacht Hotel, in a style like no other. It certainly felt much classier than your average gym but worked up a sweat like any other. The Wellness Collective and Sunborn have joined together to bring you these gym private trainings like no other. Classes are every Saturday and Sunday at 7.30, 8.30 and 9.30am.
Words by Rachel Cruickshank
@rachelcruick