Bali: the island of Gods, a thousand temples, honeymooners and surfers. Whether you come to this volcano-punctured island to stroll along white sand beaches with your lover, surf 30ft waves, perfect your downward dog or shop for remarkably good fake handbags, Bali won't disappoint. Knowing that fly & flop really isn't your thing, we visited the little Indonesian island to try out the 'Be Active' programme at COMO Shambhala Estate. Suffice to say, being active has never felt so good…
Although small in size, Bali offers its guests everything from sandy beaches and artsy, bohemian towns to towering volcanoes draped in rainforest and ancient temples balanced on sheer cliffs high above crashing waves. You can stay in a rustic "homestay" or b&b, where you might share a bathroom but have the beach to yourself, or in the luxury of some of the world's most opulent hotels: Bulgari, Aman, Four Seasons are all squirreled away in private seafront estates here.
COMO Shambhala Estate is up there with the very best on Bali, set in 22 acres of private grounds near the artists enclave of Ubud in the island's heart. From the moment you arrive, a sense of serenity envelops you: birdsong competes with the sound of water playing in the reflecting pools that stretch to the rainforest. The scent of frangipani, magnolia and ylang ylang trees lies heavy in the air, mixed with the lighter fragrances of hibiscus, jasmine, tuberose and gardenias.
Other than a handful of private villas, there are just 25 rooms and suites, spread across five large "residences". Each residence is built around infinity pools, ponds and gardens and designed with a different focal element – Clear Water, Sound of Fire, House of the Earth, Forest in the Mist and Windsong.
You could easily surrender entirely to the allure of your residence but the Be Active programme demands stronger stuff. So, after a relaxing morning to adjust to the jet lag, I completed a lap of the Estate Walk, a scenic, undulating path that skirts the Shambhala Estate, dropping right down to the shores of the Ayung river several hundred feet below, before a consultation with one of the wellness team, Amy, to plan my programme. Taking into account my personal preferences and goals, Amy helped tailor an action-packed four days with daily Pilates, yoga and Qigong (similar to Tai Chi). Also on offer are daily aqua therapy classes (a blend of aqua aerobics and water jet massage), cross training and circuits, guided Estate Walks, rice field bike rides, presentations on nutrition and wellbeing and demonstrations of local handicrafts. All these classes are included in the Be Active programme (in addition to a private training session, massage treatment and full board), leaving me free to attend as many as I wished.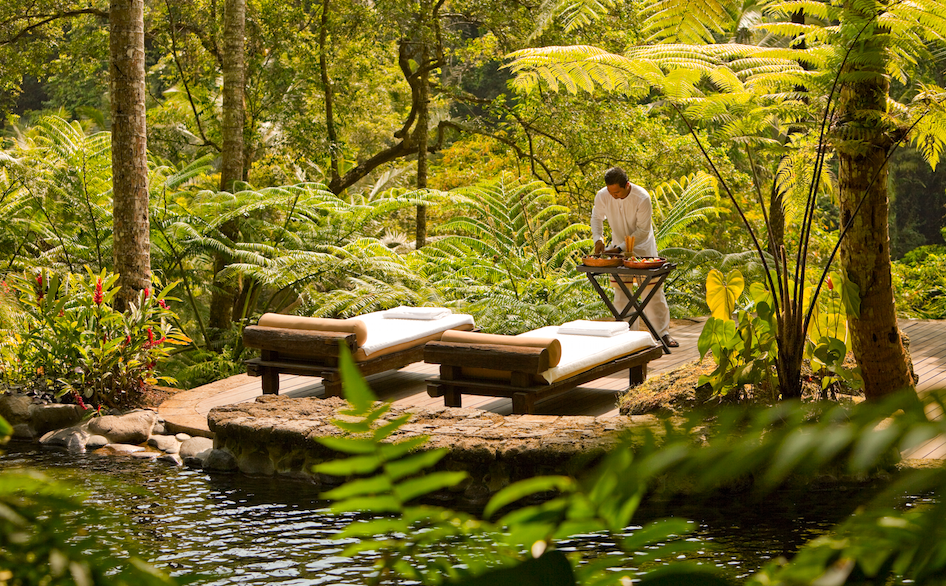 Amy also helped me select my special guided challenge – each Be Active guest can select one (more if you're staying longer than four days) from a number of excursions, which combine a physical challenge with a cultural and/or spiritual experience. For example, you can hike up Bali's highest volcano before dawn to catch the sunrise from the peak or visit the island's highest temple, Penulisan, at sunrise and cycle three hours back towards the hotel. I booked the latter for my last morning – a reason to look forward to the last day.
In the meantime, I broke myself into Shambhala life with an afternoon of gentle yoga, a traditional Balinese massage treatment, a dip in the pool and supper. The next day was down to business: Amy gave a group of four early risers a fantastic Pilates class in her studio, its floor-to-ceiling windows looking over the Ayung gorge. After that came an invigorating yoga class in the open-air pavilion followed by a restorative Muscle Mylk juice (fresh coconut, banana, almond, and cocoa bean) to keep me going for aqua therapy. After lunch I had a private Qigong session before taking myself off on another Estate Walk, pausing at the idyllic spring pools for a dip. These terraced pools are hewn into the earth just above the river and fed by natural springs and waterfalls. A few secluded day beds and cabanas are dotted around them, with one boasting a private outdoor bath tub overlooking the jungle. The stiff walk back up to the Estate from the pools deters most visitors, heightening the sense of blissful isolation for those who do make it down here.
The following afternoon I borrowed a mountain bike and pedalled to Ubud (a three-hour round trip), returning to find a bath had been drawn for me, surrounded by flickering candles and topped with frangipani flowers. And so the days pass at COMO Shambhala Estate, in a blissful sequence of rewarding classes, indulgent treatments and sheer relaxation all punctuated by meals of some of the tastiest, healthiest and most nutritious food I've had the pleasure of eating. Predominantly wheat and dairy free, with a dedicated raw food menu, the cuisine lets fresh and local fish, vegetables, pulses and fruit take centre stage. Think succulent poached chicken, mango and cucumber salad with fresh coconut, green chilli and coriander chutney and outrageously tasty Kobe beef rendang, a traditional Indonesian dish with spiced, slow-cooked beef and coconut milk. It's food that leaves you feeling slightly smug because you know it not only tastes divine but is doing you good too.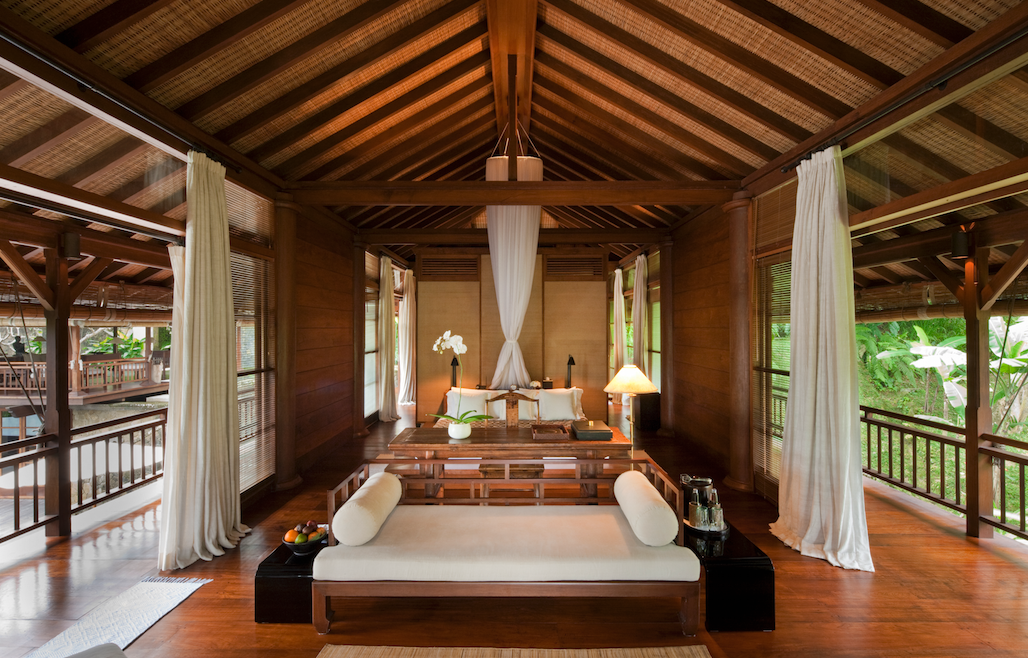 And that is the quintessence of COMO Shambhala Estate: it's a place to reboot, cleanse, restore equilibrium and regenerate in tranquil yet invigorating surroundings. For a holistic approach to wellbeing and a kick-starter to a healthier way of life, it's impossible to beat.
Further information
Seven nights at COMO Shambhala Estate on the 'Be Active' programme start from £2,599 per person (based on two people sharing), including full-board, daily activities, spa access, treatments, international flights and airport transfers. To find out more call Healing Holidays on 0207 843 3597 or visit www.healingholidays.co.uk.