Keeping up with the beauty world is no easy feat, but thanks to our resident beauty expert Frankie, you can keep your finger on the pulse of what's hot in the world of skincare, makeup, body care and beyond. From product picks to expert tips and the ultimate treatments to try, Hip & Healthy has you covered. This month Frankie shares her beauty "Fab 5" and her at-home pamper essentials.
JVN 'Blowout Styling Milk' – £25
If you're looking for the ultimate hair hero to take your tresses from blah to beautiful in a matter of minutes, look no further than JVN's 'Blowout Styling Milk'. Created by none other than Jonathan Van Ness, whose enviable locks turned us all green-eyed on Queer Eye, it's infused with hemisqualane and does everything you could possibly want when it comes to styling your hair. Smoothes? Check. Prevents frizz? Check. Provides memory and hold? Check. Protects hair? You guessed it. All while adding body, bounce, and a gorgeous amber scent. Yas, queen.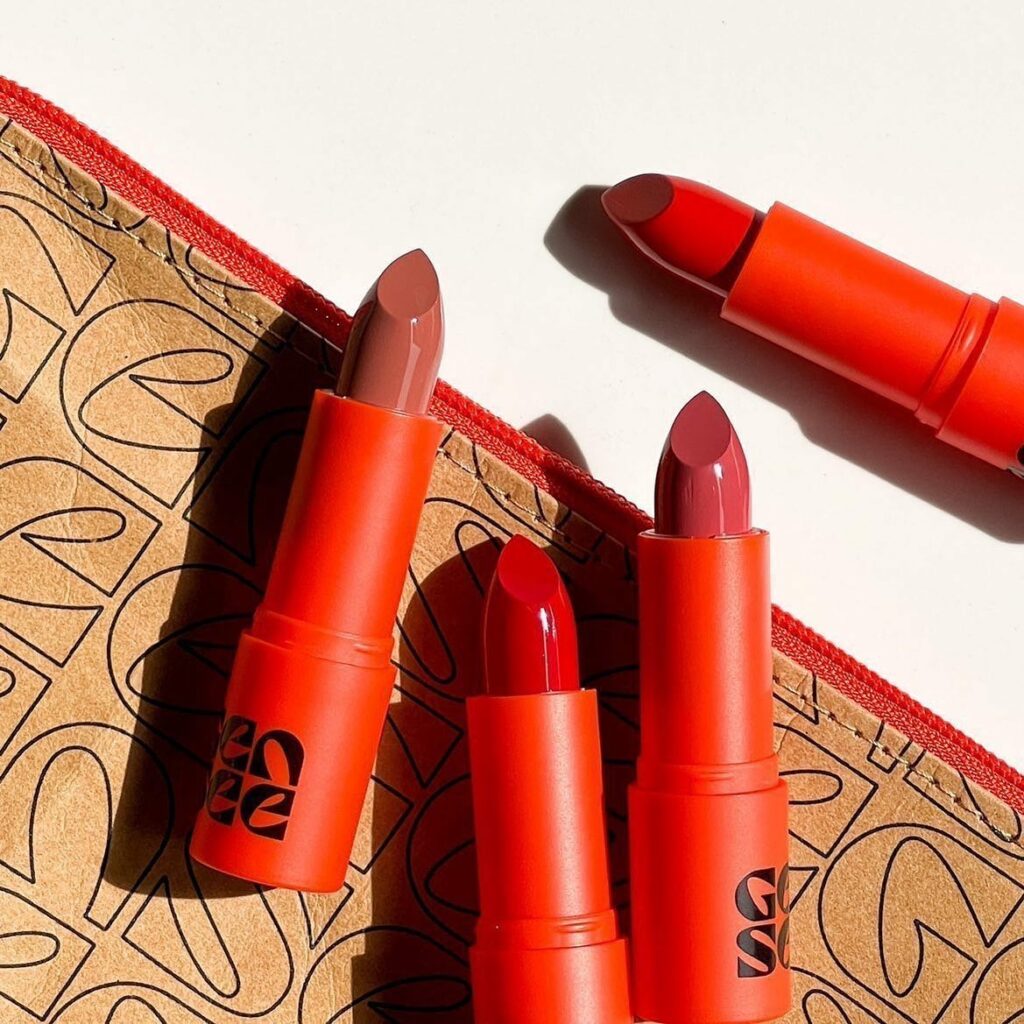 Gen See 'Pick Me Up Matte Lipstick' – £21
A Christmas without lockdowns and obligatory face masks calls for one thing and one thing only – a statement lip. Especially when your lippie is vegan, cruelty-free, long-lasting, lightweight, and lip-loving thanks to a blend of natural oils and waxes. Highly pigmented and available in an array of shades, from a holly berry red to a deep, dark plum, Gen See's matte lipsticks provide a slick of cool colour to add instant festive flair to your winter makeup look. All with 100% recyclable packaging to boot. An under the mistletoe must-have.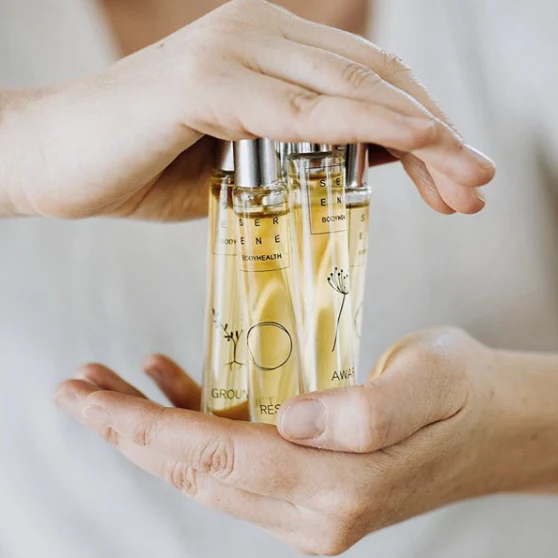 Serene Body Health 'Aromatherapy Perfume Oils' – £28
Hailing from the land down under, Serene Body Health draws on the age-old tradition of blending aromatic plant oils to create scents that smell good and do good. Available in handy roll-ons, each blend supports both body and mind and works on specific feelings and emotions. With five fragrances to choose from, there's something for any mood you're in. from the warming 'Amplify' packed with spices, woods, and rose to awaken the senses, to the energising ctirussy 'Lift' to enhance focus and clarity and the soothing 'Rest' with calming clary sage and lavender to promote calm. We'll take them all.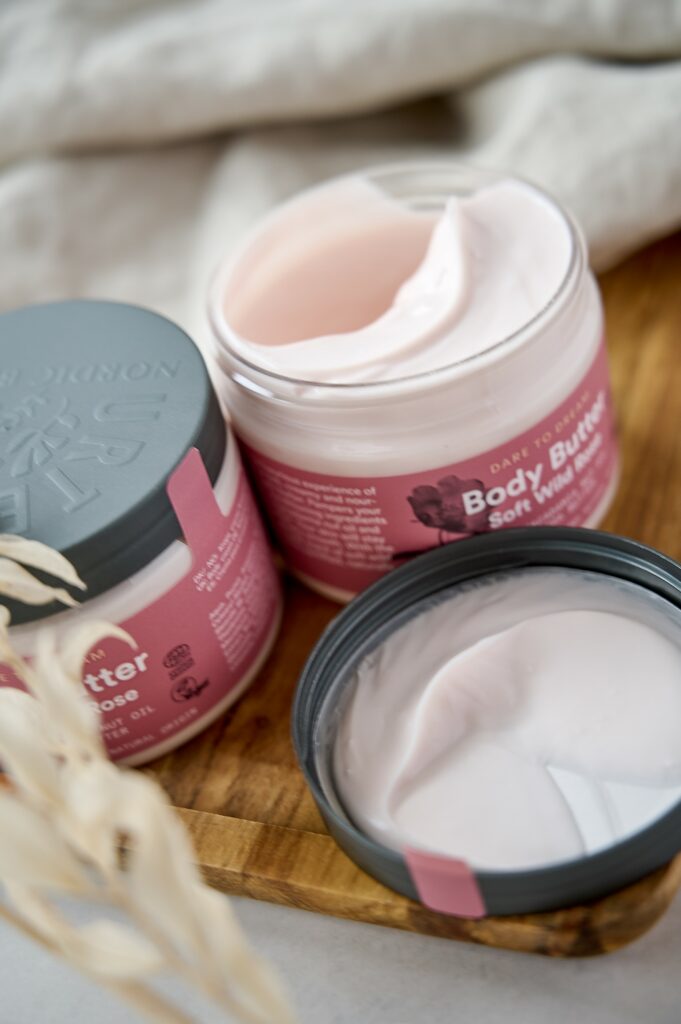 Urtekram 'Dare to Dream Soft Wild Rose Body Butter' – £10.56
Not only has Scandi beauty brand Urtekram just celebrated its 50th anniversary, but it also boasts some of the best natural beauty products in the business. This decadent body butter included. Just the ticket for dry, flaky, winter skin, it nourishes and soothes with a blissful blend of wild rose, cocoa butter, and macadamia nut oil for a hydrating hit minus the greasiness. Plus, its delicate floral scent is bound to put a smile on your face even on the gloomiest of December days. 
WeTwo 'Intimate Wash' – £18
Not only do most of us not give "down there" a second thought when it comes to bathing, but we're often guilty of slathering on harsh and potentially harmful washes that can disrupt the natural bacteria that keep our vaginas' ecosystem happy and healthy. Read itchiness, discomfort and even infections and unpleasant odours. Not what we want… Enter: WeTwo's new 'Intimate Wash' – a gynae-approved cleanser that uses sweet almond and coconut oils to gently cleanse, protect, soothe, and balance our delicate nether regions while providing anti-inflammatory and antimicrobial goodness.
Frankie Says… Treat Yourself to An At-Home Massage 
Relaxing spa treatments? Yes. Freezing our behinds off getting to said treatment? No. If you also can't face the thought of layering up and braving the cold to pamper yourself, then book an Urban Massage. Bringing the best of the spa straight to your bedroom (or living room, kitchen…wherever floats your boat), their top therapists set up shop in your home to give you a treatment worthy of a top spa. Even better? You can roll right into bed afterwards.
---
Pro Tip: How to Stop Cracking Cuticles and Nails
Sore, cracked cuticles and splitting nails got you down? We feel you. But whilst you might have resigned yourself to the fact it's part and parcel of winter, there are a few tips and tricks you can adopt to keep hands happy. "Hands and cuticles should be regularly moisturised to keep them hydrated and healthy. Keep hands warm and dry, use SPF during the day, and use an overnight mask with treatment gloves at night to replenish hydration", recommends Margaret Dabbs. "Wear gloves to protect them when using cleaning products, remembering to replenish with hydrating hand cream. Go easy on nail polish and gels as these will dehydrate them further".
Try the Margaret Dabbs 'Nourishing Nail & Cuticle Serum Pen' to strengthen, hydrate, and protect your nails even while on the go. £12.