Stuck on ideas for what to fill your weekend with? We've rounded up a list of wellness-filled activities to book to indulge in some weekend fun. Whether you're craving some self-care, you want to get your culture fix or you fancy watching a movie under the stars, we've got all bases covered.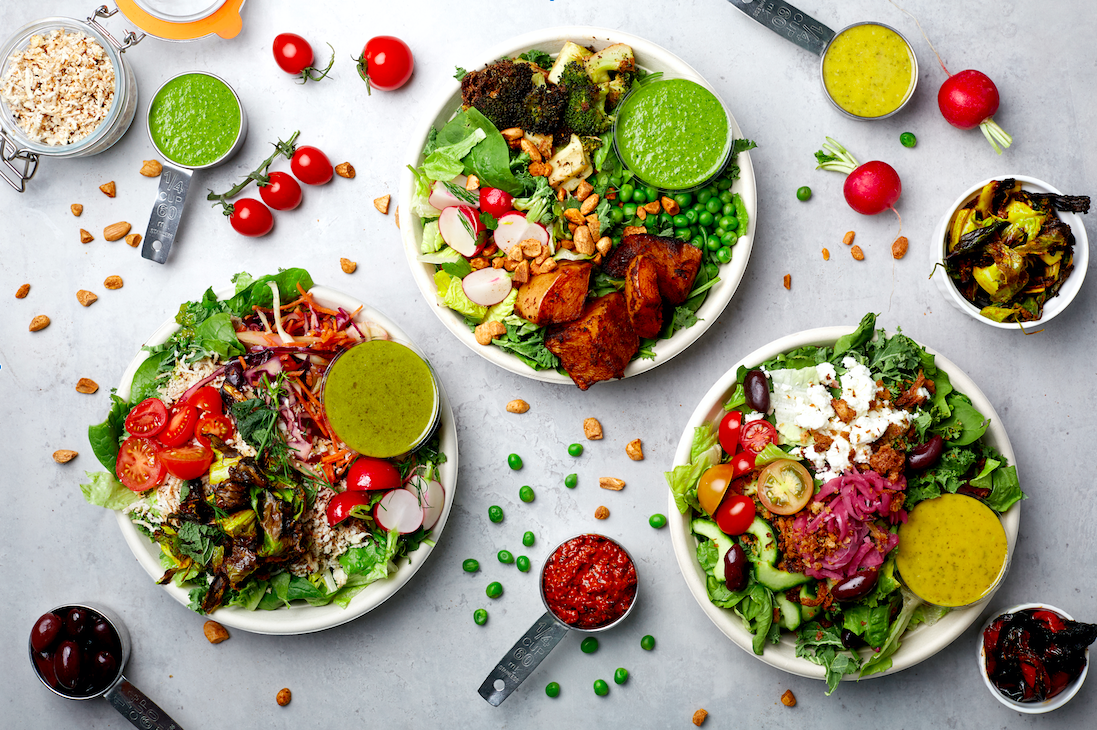 GO FOR A SPOT OF LUNCH HERE…Atis
Eccleston Yards is one of London's best-kept secrets, full of wellbeing hubs, including the newly opened Atis restaurant, it's the perfect place to get your wellness fix! Serving up an array of plant-powered bowls, Atis' ethos is built on food that is good for the body, soul and planet. Leaving gimmick fads and the omission of food groups behind, Atis' menu focuses on balance and moderation. Whether you want to build your own bowl or try out one of Atis showstoppers dishes, featuring 'Cauli Me Baby', 'Miso Hungry' and 'Seiz'a Caesar', we're sure you'll be impressed with their nourishing produce-driven recipes. Using sustainable and ethically sourced ingredients, Atis' forward-thinking restaurant provides healthy eating at its most enjoyable!
GO DAY TRIPPING…The Newt in Somerset Great Garden Escape
Whisking you from Paddington to Somerset, The Newt's Great Garden Escape is the dreamiest way to spend a summer's day. The newly renowned hotel proves very difficult to get a booking at but the impeccable grounds are open to the public and the new garden escape offering takes you seamlessly by train from the city to the countryside in first-class style! The itinerary includes a garden tour of the immaculately kept grounds, where you can pick the brains of the resident gardener on how to create your own nature haven at home. The Newt proudly brews their own cider, which escapers will get to come and try at the cider tasting tour! Using all their own produce, grown on-site, the garden eateries will be the spot for lunch serving seasonal, vegetable-led dishes. On the departure back to London, guests will also be served The Newt's signature afternoon tea.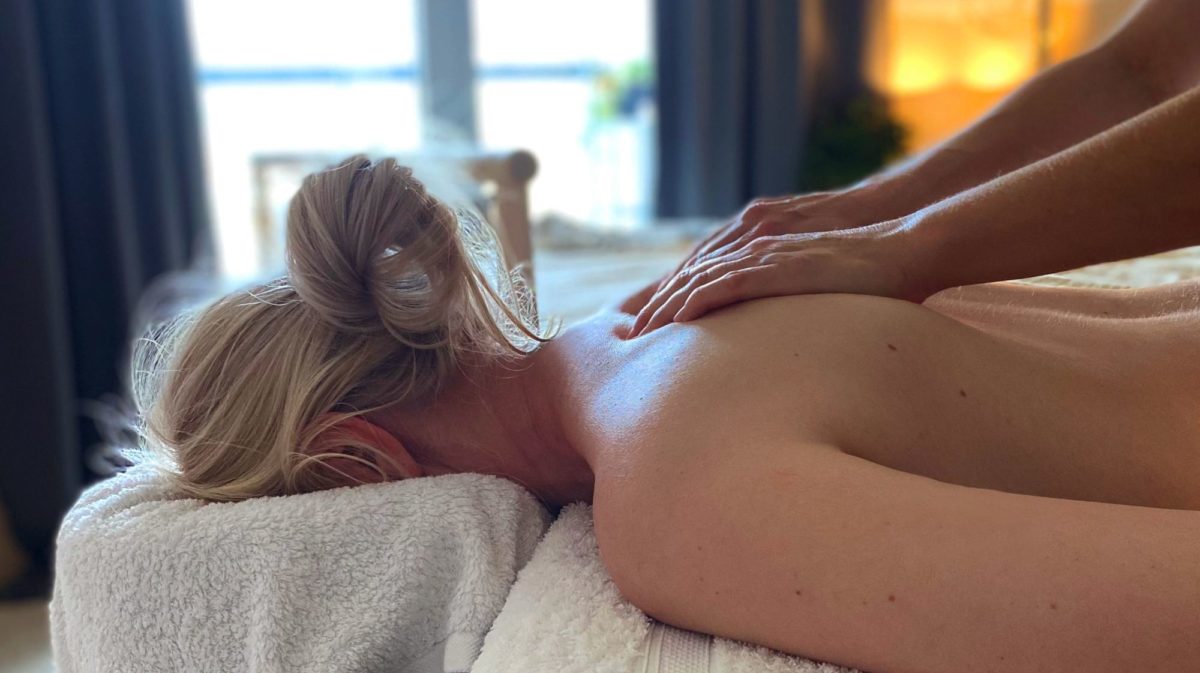 TAKE A SELF-CARE MOMENT WITH…Urban
Indulge in a relaxing treatment from the comfort of your own home! Urban is the mobile wellness app that makes it easy and convenient to delve into a little self-care. Forget travelling to and from a salon, Urban knows that the busy lives we lead often don't leave us with much free time, so having a treatment from home makes the whole experience hassle-free. From massage, osteopathy, physiotherapy, beauty and hair, you can connect with Urban's leading wellness professionals to book your ideal treatment. With an array of tailored services, including lymphatic drainage, CBD massage, deep cleansing facials and CND shellac, you can be assured you'll get a salon-worthy treatment without the faff!
WATCH A MOVIE ALFRESCO AT…Rooftop Film Club
Fancy watching a movie looking out onto the city skyline…The Rooftop Film Club has a great line of films to watch alfresco style! From cult classics like Grease to new releases including Disney's Cruella, you can plot up on a deck chair with a bucket of popcorn and enjoy the movie through noise-cancelling wireless headphones, with no disturbance from the outside world for the ultimate cinematic experience.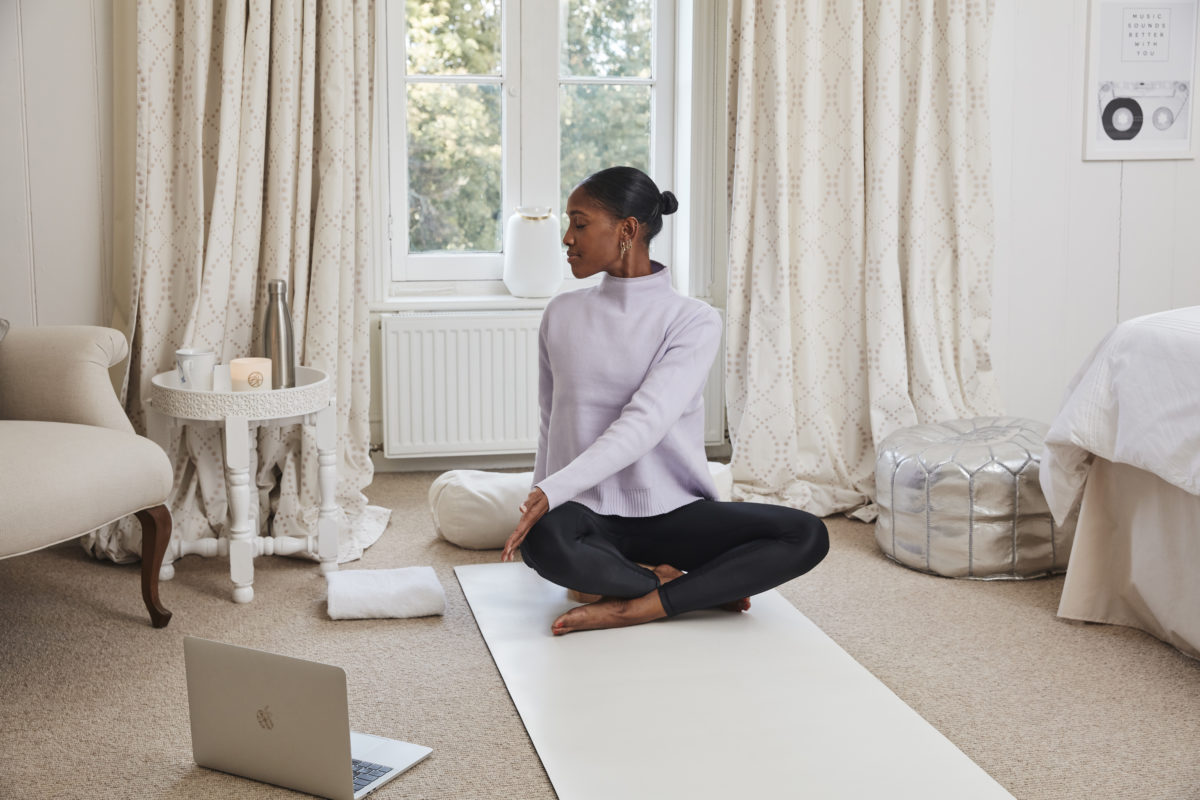 WORKOUT AT HOME WITH…Silver Linings
There's nothing better than kicking off the weekend by moving the body. Silver Linings @ Home has a range of live and on-demand classes to put you in good stead for an indulgent weekend! With a broad set of fitness disciplines online on offer, you can get your workout in any way that suits you whether that's HIIT training, yoga, barre, Pilates or even pre and postnatal suitable sessions.
WATCH THE EUROS AT…Flat Iron Square
Whether you're a football fan or not, the Euro's is something everyone can through themselves into! To soak up some of the atmosphere, book a table at Flat Iron Square in Borough. Playing the Euros Quarter Finals on huge outdoor screens you can watch the world-class players battle it out, whilst eating delicious food from London's best food vendors including Breddo's, La Nonna and Mother Clucker!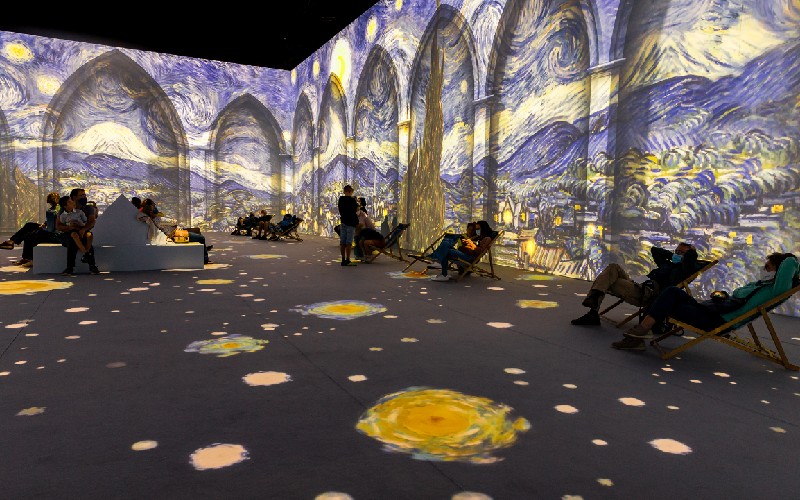 GET YOUR CULTURE FIX AT…'Van Gogh Alive' The Experience
Why not visit the immersive Van Gogh Alive exhibition at Kensington Gardens! This multi-sensory experience gives guests the chance to interact in the famed Van Gogh's artistry like never before, surrounded by a vibrant symphony of light, colour, sound and aromas. Bring the masterpieces to life, the artwork has been projected using the latest technology to give the illusion that you are in the paintings.
---
READ MORE: 6 Beautiful Picnic Spots Worth A Day Trip From London