The fitness industry is clearly making up for a lost time as we've got an abundance of news to tell you about! Back with a bang, there are new launches left right and centre to get you fit for summer, from studio launches, newly released classes, online platforms and more.
Boxcentric
Fancy getting into boxing? Tucked in a mews off Knightsbridge, Boxcentric is the brand new boutique boxing and combat club founded by champion boxers with the most in-depth knowledge of the sport. A level up from 'boxercise' fusion classes, Boxcentric's approach to training will allow you to hone in on form to help you nail your technique. Boxcentric are all about building a close-knit community of members who will thrive off everything the club has to offer. Once joined up, each member is given an InBody Health Scan, bespoke DNA Nutrition testing, a functional movement screen and a personalised programme focused on their personal goals. Complete with a 16ft boxing ring, state-of-art strength and cardio equipment and nutrition bar, Boxcentric blurs the line between a traditional boxing gym and a luxury boutique fitness studio. With a range of small-group classes including Boxology, Muay Thai, Brazilian Jiu-Jitsu and Dance-Combat fusion on offer, members will learn new skill and progress. Tried and tested by H&H, Boxcentric is definitely one of the latest launches in the industry to get excited about. The team instantly make you feel so welcome, the studio has been designed to perfection and working with real professionals from the boxing world makes the experience all the more thrilling!
Ten Health & Fitness Notting Hill Gate
TEN Health and Fitness have finally made it to the magic number with their 10th studio which seems so fitting! If you're not familiar with TEN, they bridge the gap between the fitness and medical sector, specialising in dynamic Reformer Pilates, PT, physiotherapy, massage and clinical rehabilitation, making it the ultimate wellness destination. Looking at a 360 approach to not just fitness but more importantly your health, TEN is more than just your average studio. Think of it as the place to visit for a full-body MOT! The newest location, at Notting Hill Gate, houses everything you need to perform at your best, under one roof. What we love most about TEN is they have changed the stereotype for health clinics with their fresh modern approach, from the sleek design-led interiors to the studios flooded with natural light. TEN's philosophy is based on nurturing the body, helping you to feel longer, leaner and more aligned after every visit.
KOBOX Waterloo
KOBOX has got to be one of London's trendiest boxing studios. A far cry away from your spit and sawdust style boxing club, KOBOX is where fight club meets nightclub! Opening its doors in Waterloo, KOBOX's fifth location will bring the same energy and good vibes that the studio is renowned for. Sticking with their signature 50-minute high-intensity classes, the session is broken down into two parts; the first half will focus on a 6-punch boxing combination and the other half you'll be working up a sweat with a range of functional training exercises. Whether you fancy yourself as the next AJ or you're a complete newbie to boxing, all are welcome at KOBOX, what matters is the hard work you put in!
KARVE
Fancy working out like a New Yorker? KARVE is the luxury loft style studio, inspired by the Big Apple! Utilising the Reformer, KARVE's signature high-intensity, low-impact 'Transformer Pilates' will teach new training methods. With Pilates at its core, the 50-minute class is designed to 'karve' both the body and mind through building slow-twitch muscle fibres to increase body strength and drive the metabolism. The resistance-based movements will be amplified to ensure transformational results, hence why they call it Transformer Pilates! KARVE's finishing touch involves five minutes of endorphin-fuelled mindfulness and breath work at the end of the session to unwind and take a moment before heading back into our busy lives. The studio is by far one of London's most trendy locations, with dim lighting throughout, interiors that give contemporary NY apartment vibes, soundtracked by an eclectic playlist, KARVE have nailed the atmosphere. Equally the quality of the classes are second to none, we certainly felt the burn the next day and are hungry for more of what KARVE has to offer!
Nobu Pilates
Nobu Pilates might just be the chicest way to workout! Suitable for all levels, Nobu Pilates' 55-minute classes have been designed to help guests feel energised and balanced. Each workout is fun and challenging in equal measures which is one reason we are completely hooked! Creating a fusion of Pilates through a range of mediums on the Reformer including Power, Precision and Pure Pilates, the space is a first for the globally renowned restaurant and hotel mogul. Incorporating unique elements such as the jump board choreography for a sprinkle of up-tempo moves, Nobu Pilates will push you that little bit extra to build strength, length and endurance. Giving everything you could want from a studio and more, Nobu offers lively energy, motivating instructors, top-quality equipment, beautiful interiors and most of all, results-driven sessions that leave you feeling your best, both physically and mentally!
Obtain
On a mission to make fitness more inclusive to all, Obtain is the brand new online platform that will take your workouts to the next level. Whether you're in the mood for HIIT, spin, yoga, boxing, strength or dance, Obtain has you covered…just think of it as the Netflix of fitness! Obtain have adopted a fresh (and much needed) approach to fitness, leaving stereotypes behind and proactively recruiting trainers from diverse backgrounds, no matter how chiselled their abs are! Bringing in a range of instructors to find the one that relates to you, Obtain are committed to curating sleek, high-quality workout content that not only makes you feel great but gets you coming back for more, helping you stay on track of your fitness goals.
Rowbots City
Opening their 2nd studio in the heart of Liverpool Street's Broadgate Quarter, Rowbot's newest location is exactly what we've been missing during the countless lockdowns. Bringing high energy workouts, the studio follows Rowbots signature rowing-HIIT style classes which guarantee results. Owned by none other than football legend Gareth Bale, you know these classes mean business if they've got anything to do with him. With more spacious facilities, Rowbots City has a new Reboot Bar for post-workout shakes curated by expert nutritionists. Expect pumping music, low lighting and all the energy!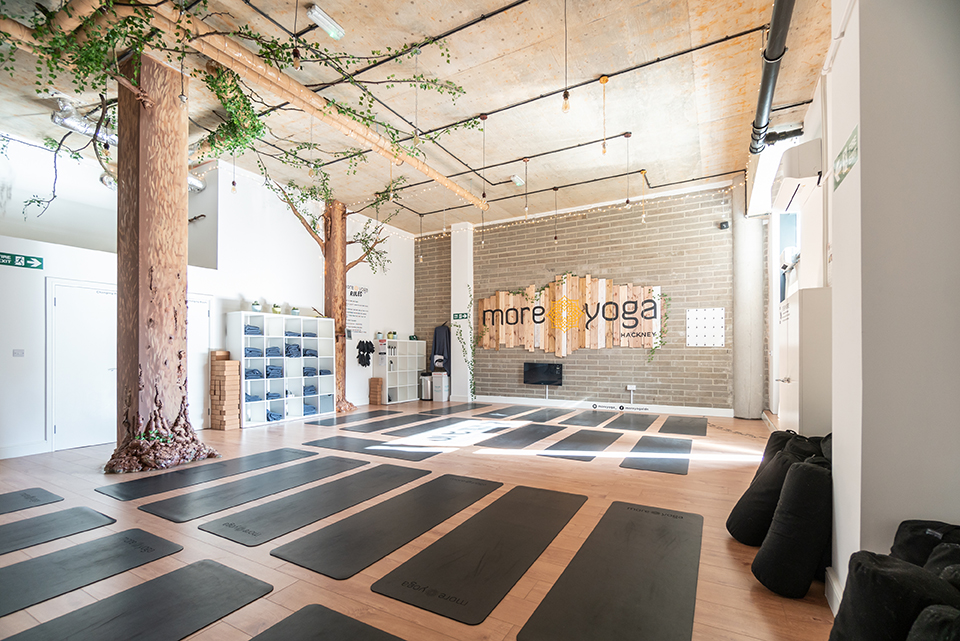 MoreYoga
London's largest yoga studio brand, MoreYoga is opening four new studios across the capital in Elephant & Castle, Uxbridge, Blackwall and Blackhorse Road, Walthamstow. MoreYoga's ethos of inclusivity, equality and diversity has brought affordable and accessible yoga into high streets across London, giving everybody from all walks of life the chance to experience the euphoric benefits of yoga. Keeping classes authentic, MoreYoga gives customers a real feel for the practice with inspiring teachers from a range of backgrounds. Focusing on spirituality and connection, MoreYoga believes in the power of community and the importance of living life well so customers can thrive.
LIFT Core Collective
New to Core Collective's roster of classes, LIFT is designed to sculpt, tone and build endurance. Targeting all major muscle groups using functional strength and resistance training, this 45-minute session will leave you feeling stronger. This class slows the tempo down, focusing on time-under-tension using dumbbells and kettlebells. The trainers will be watching closely to make sure you ace that technique, completing every moment with great form to get the most out of each exercise. If you're an adrenaline junkie, don't worry, they'll also be some heart raisers sprinkled in, to ensure you're getting that metabolic burn in your workout.
UN1T Holborn
UN1T, London's strength and conditioning oriented studio, have opened their doors in Holborn with their second location. Kitted out with a new smoothie bar supplied by KIN Nutrition plus all the gym equipment you could dream of, the new studio ticks all the boxes for a hardcore workout. Masters in strength and conditioning training, UN1T's take on classes is sure to get you results. Their training method is a structured program based on science and mimics the same system that athletes use to achieve results. Foundational and functional, UN1T classes focus on the basics: building strength, muscular endurance and mobility.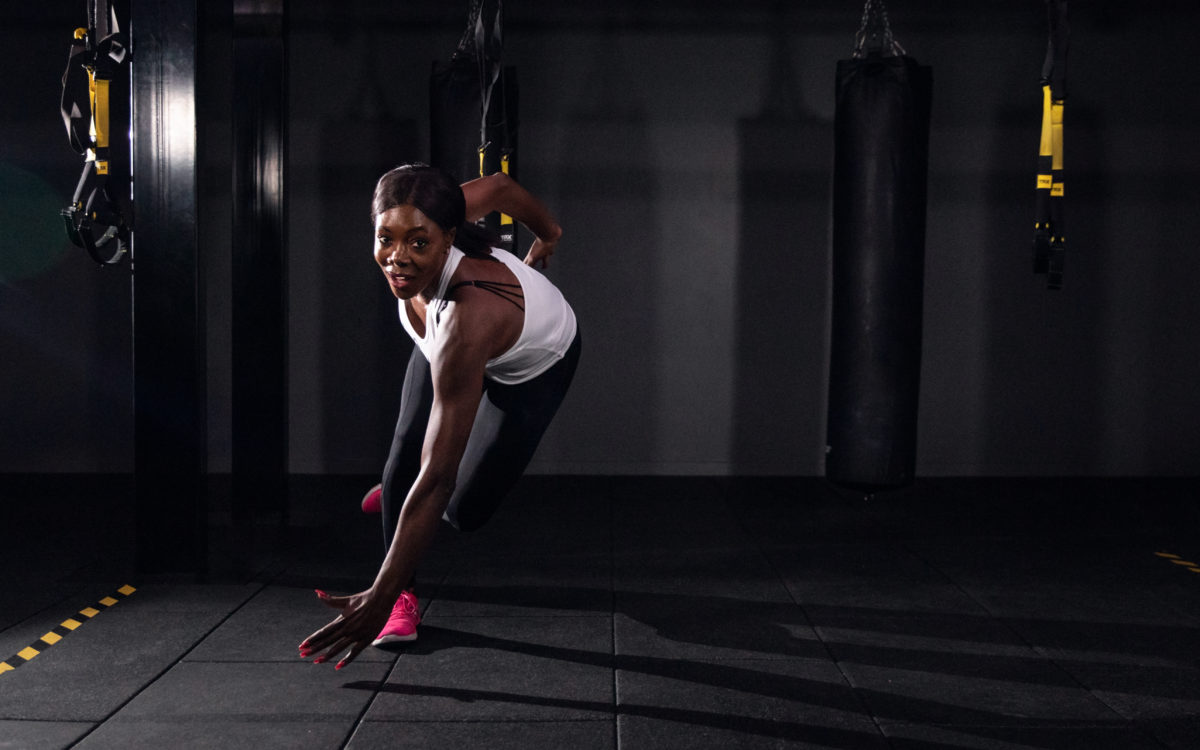 Digme Reignite Challenge
After months of at-home fitness, Digme are back to kickstart your summer with their Reignite Challenge. Chose from either bronze which is 4 weeks, silver which is 8 weeks or gold 12 week challenge where you will complete 3 HIIT classes per week. Taking place at selected Digme studios including Bank, Covent Garden, Fitzrovia, Ealing and Oxford, this challenge is designed to REIGNITE your fire!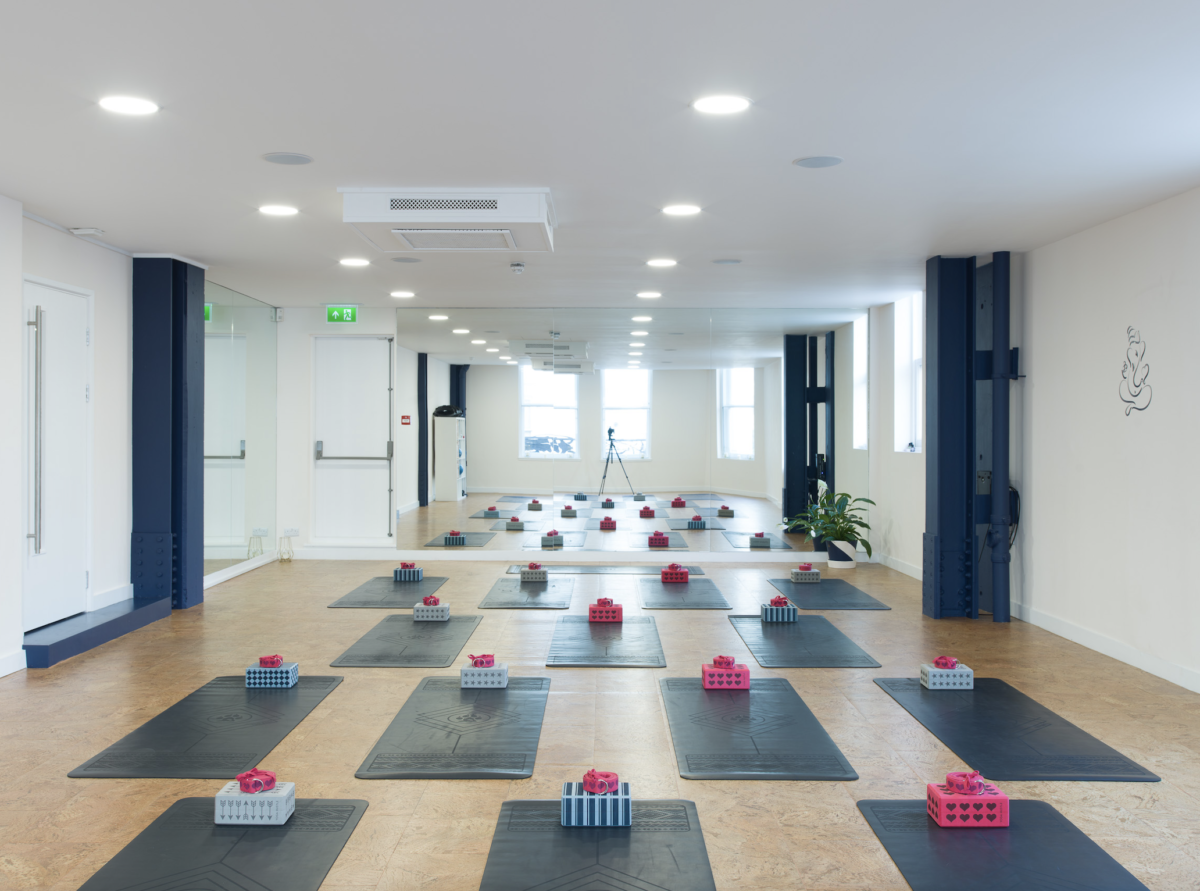 FLEX Barre
Luxury boutique studio FLEX, located in the heart of Chelsea, is the antithesis to the dark and hectic workouts of your usual boutique studio. Instead, FLEX hones in on flexibility and strength with a range of classes to suit you. New to their timetable, FLEX has introduced Barre classes! Inspired by the elements of ballet, yoga and Pilates, FLEX's barre sessions focus on low-impact, high-intensity movements designed to strengthen your body in ways that few other workouts can.
Fly LDN- Bootycamp & Deep House Stretch
FLY LDN has introduced two new classes to their Aldgate studio. The clue is in the name with 'Bootycamp', incorporating light bands and bands, this 45-minute class is all about targeting the glutes. Featuring a series of standing and floor exercises, be prepared for a serious booty burn. The second new class, Deep House Stretch, slows things down and focuses on what FLY LDN are best known for. Pairing stretching, mobility drills and self-myofascial release with ambient chilled out music, class goers can zone out and get deep into the stretches. Designed to soothe overworked muscles and relieve tension, this 45-minute session is ideal to combat tightness caused by weight training to enhance flexibility.