There's no doubt about it, smoothies are the quickest breakfast and the easiest way to sneak in extra servings of fruit, vegetables and superfoods! Health coach, nutritionist and food blogger, Elizabeth Rider, has allowed us to share her 4 go-to smoothie recipes from her new book, The Health Habit, (there's one for every mood and requirement!) that will give you that get-up-and-go energy boost you need in the mornings!
It goes without saying, each recipe simply requires you to chuck the ingredients in your blender and whizz away until smooth!
GREEN BEAUTY SMOOTHIE
Get your daily dose of leafy greens with this healthy and delicious smoothie. Collagen powder helps keep your skin firm and your hair and nails long and strong. It's not vegan, so omit if you prefer a vegan smoothie. 
1 serving high-quality vanilla protein powder 
1 handful of fresh greens 
1 small frozen banana 
1 teaspoon seeds or nuts 
12 to 16 ounces of filtered water 
1 serving collagen powder, optional 
"CAKE BATTER" SMOOTHIE
This smoothie sounds heavenly and even a little sinful, I know—but rest assured, it's all health coach-approved. And it's actually healthy, too. 
1 serving high-quality protein powder 
1 small frozen banana 
2 teaspoons unsweetened almond butter 
1/4 teaspoon high-quality vanilla extract 
1 small pinch of sea salt 
12 to 16 ounces of filtered water 
1 soaked, pitted date for extra sweetness, optional 
TROPICAL COCONUT SMOOTHIE
If you'd like to transport yourself to a warmer, sunnier climate, this smoothie will help do the trick. It's nutritious and delicious—and you'll feel like you're lounging on a beach in the Bahamas. Not a bad deal for a smoothie! 
1/2 cup full-fat coconut milk
1 cup filtered water 
1/2 avocado 
1/2 cup fresh or frozen pineapple (not canned) 
Ice 
SWEET BERRY SMOOTHIE
There are antioxidants and polyphenols galore in this balanced smoothie of low-glycemic berries, protein, healthy fats from nuts and seeds, and just a bit of sweetness from a banana. Voilà! The perfect quick meal. 
1 serving high-quality protein powder 
1/2 cup fresh or frozen berries of your choice 
1 small frozen banana 
1 teaspoon seeds or nuts 
12 to 16 ounces of filtered water 
1 serving collagen powder, optional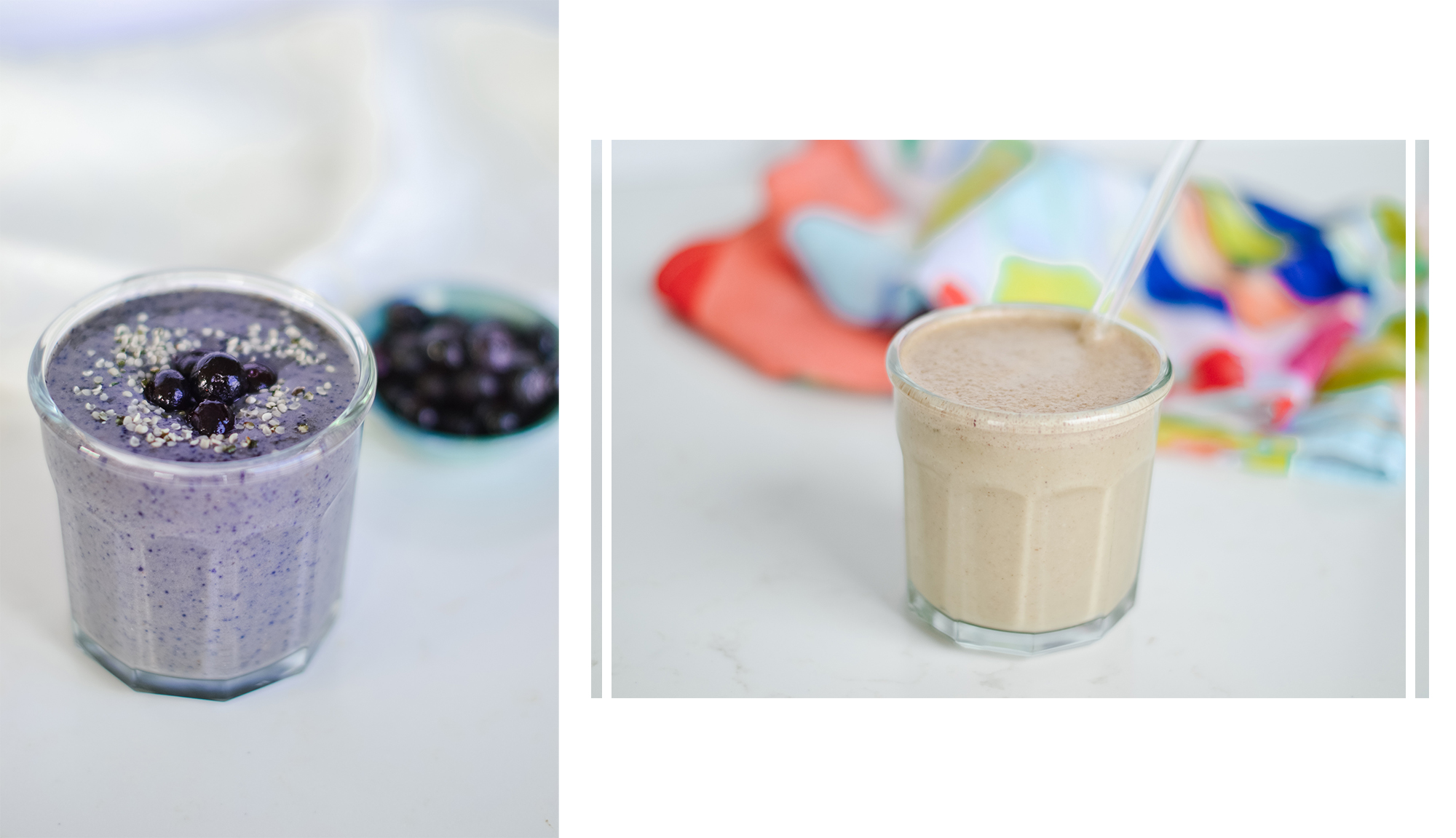 The Health Habit by Elizabeth Rider, Hay House UK, £20.99
---
Try this: Coconut Jumbo Oat Granola