Gone are the days of holidays filled with late-night, sugary cocktails and lazing all day long. Wellness has not only become a new way of life but it has also seeped into the way we holiday too. With many of us seeking vacations that fulfil our need for self-care, fitness and healthy living, resorts such as Hillside Beach Club are here to offer health-conscious holiday-makers all they desire. Prioritising rejuvenation, wellbeing and enjoyment in equal measures, Hillside Beach Club is Turkey's answer to an all-inclusive luxury resort that oozes with charm. Set into the hillside of Feiythe, the Beach Club struck gold with their idyllic location that couldn't be more picturesque. Overlooking the glistening Aegean Sea, the privately-owned stretch of Turkish coastline consists of three majestic beaches, three gourmet restaurants, two nature-inspired spas, a throng of friendly staff and an abundance of activities that the whole family can enjoy.
Travel has been touch-and-go throughout 2020, but during our stay at Hillside Beach Club, we felt as safe as possible during these uncertain times. Hillside has put in new safety measures to ensure everyone stays healthy and well. They have implemented social distancing throughout, free masks at every restaurant, hand sanitizer stations dotted around the resort and signs to remind guests to follow the relevant information about COVID-19.
Food
The main restaurant is Hillside's buffet-style dining venue, serving a selection of world-wide cuisine morning, noon and night. With fresh meat and fish cooked to order on sizzling grills, a wellness counter dedicated to healthy dishes, an array of vibrant salads and a whole corner dedicated to divine sweet treats, the main restaurant is the dining spot for laid-back meals for the whole family.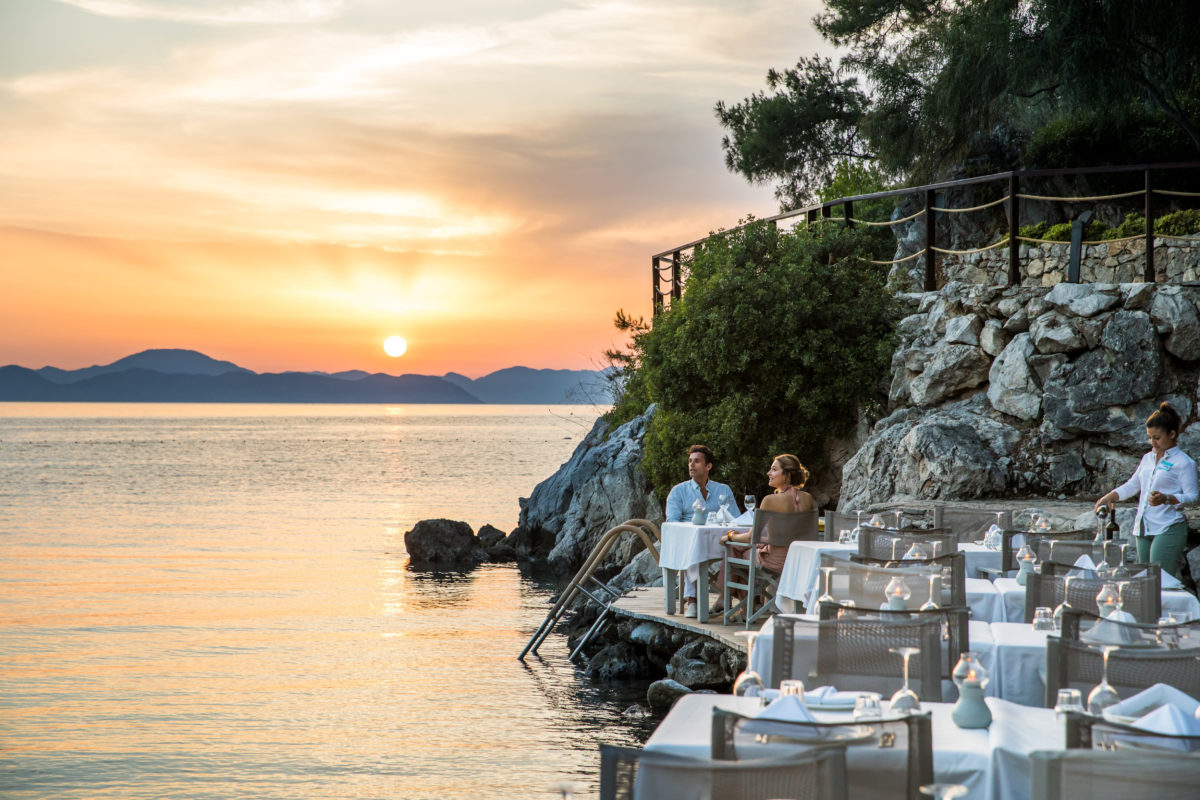 Pasha On The Bay is Hillside's ode to Mediterranean cuisine, presenting an à la carte candle-lit unforgettable dining experience. Open only to those over the age of 12, Pasha flaunts exquisite dishes including fresh pesto spiralized courgetti with Turkish yoghurt and crushed walnuts, baked aubergine scattered with pomegranate, griddled octopus and baked butterfly seabass. Late risers can pop down to Pasha from 10 am to noon for a light breakfast.
Beach bar by day and Italian gastronomy restaurant by night, Hillside's third dining hub takes centre stage for its beachside location. Enjoy light lunch on the shore of the bay and after sunset experience in an authentic Italian dinner including the works…Antipasto, Primo, Secondi and Dolce. The beef carpaccio, porcini mushroom risotto and pan-seared duck are to die for!
On offer to all at no extra cost, guests can opt for the detox programme featuring fresh juices, gut-cleansing shots and calorie-controlled healthy meals. Giving you the chance to reboot your body, the 3 or 5-day programme is designed to enhance your health and wellbeing through nourishing, nutritionist-approved meals.
Beaches
Hillside's beaches really are the prime of the resort. Serenity Bay is an intimate, secluded, adult-only beach scattered with deluxe double sun loungers and hammocks. Take a break from basking in the sunshine with Serenity's BBQ serving up grilled fish and meat at lunchtime. Either walk along the coastal trail through the pine forest to access Serenity or hop on the half-hourly run boat which takes only 5 minutes.
Soundtracked by nothing but the shallow ripple of the ocean, Hillside's silent beach allows you to reconnect with nature. This adult-only, tech-free zone is the ultimate relaxation spot where you can recluse all day on a cushioned lounger and delve into a book or simply lie back and appreciate your surroundings.
Hillside's main beach is the beating heart of the resort. Open to all guests, the main beach is perfect for taking a revitalising swim in the calming crystal-clear waters. For those who prefer the pool, you can still enjoy the views of the shore as it is set just behind the beach.
Activities/ Fitness
Hillside Beach Club is the ultimate fitness hub, fit with an indoor and outdoor gym. Hosting a myriad of activities including hiking, mountain biking, volleyball, football, yoga, Pilates, dance, archery, tennis, spin and more, the options are endless. A great way to bond with the family or meet other holiday-makers, Hillside's line-up of wellness-boosting leisure's create a strong sense of community amidst the resort. Exercise is always our favourite way to kickstart the day, even on holiday and Hillside has it all at your fingertips!
Calling adrenaline junkies…with an extensive list of water sports on offer, we urge you to take to the sea and try something new. From complete beginners to experienced water 'sporters', you can immerse yourself in wakeboarding, water-skiing, flyboarding, paddle boarding and more. Blessed with calm seas and expert instructors to guide you through the process, you must put water sports high up on your list of things to do during your visit.
Guests can also take themselves below the surface to scuba dive! If you've got your PADI, great…you'll be good to go, but if you're a newbie you can learn on-site and pick up a new indispensable skill, allowing you to explore the sea life anywhere in the world.
Feel Good Week
Wellbeing is engrained into the ethos of Hillside Beach Club, with their signature 'feeling good' statement which you will embark on the moment you check-in. Shining a spotlight on health and wellness twice a year, Hillside's 'Feel Good Week' is dedicated to finding inner peace through exclusive experiences. Designed to awaken your mind, body and soul, Feel Good Week hosts wellbeing workshops and activities that do what it says on the tin..make you feel good! We were lucky enough to visit The Hillside Beach Club during Feel Good Week which was absolute heaven and right up our street. From morning yin yoga on the deck watching the sunrise over the sea, meditative sound therapy, mindful flower crafting workshops and sunset evening yoga on the top deck of a boat, we were left totally blissed out.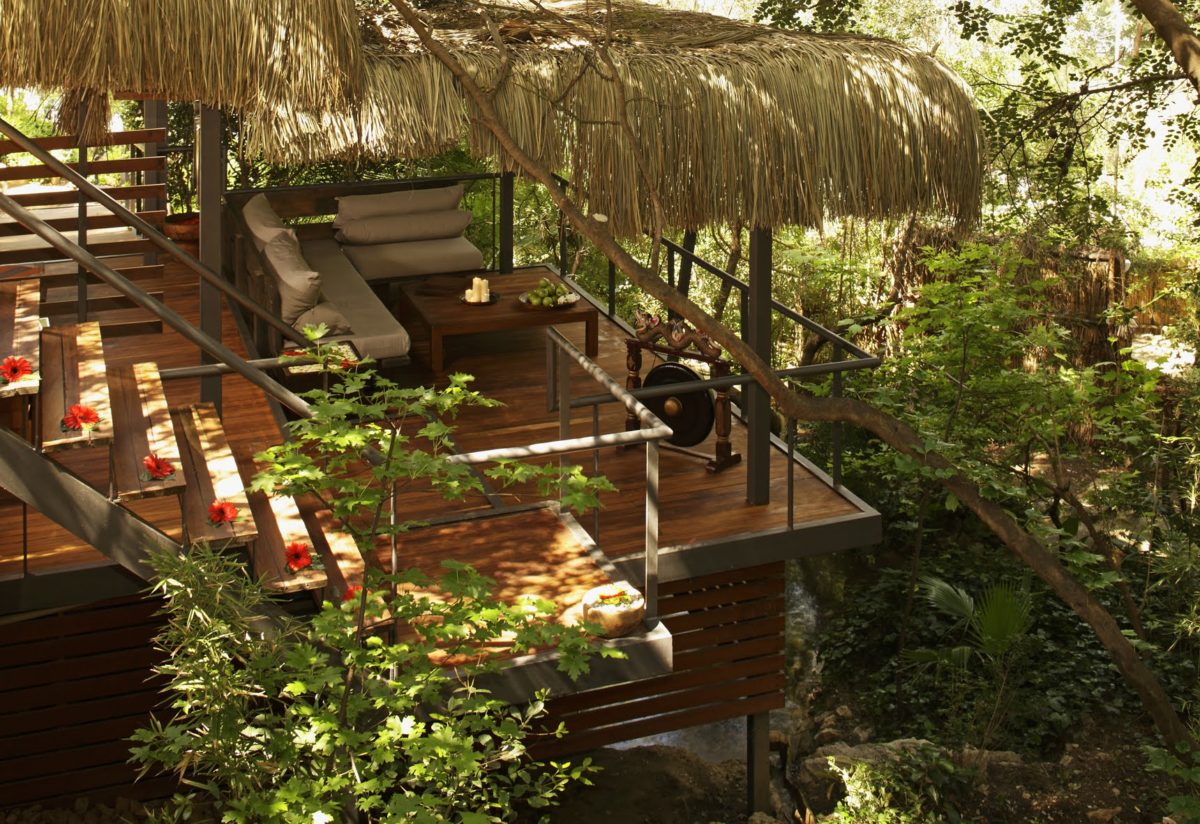 Spa
Elevated amongst the pine trees, Sanda's Treetop Nature Spa sets the tone for each and every tranquil treatment on offer, from deep tissue massages to relaxing facials. Hillside also houses a day spa, kitted out with a whirlpool and sauna to maximise indulgence prior or post-treatment. Taking inspiration from Balinese-style spa's, guests can relish in head to toe destressing treatments that will leave you feeling rejuvenated.
Entertainment
Hillside is big on entertainment throwing parties, galas, shows and concerts near enough every night of the week! Thursday's movie night is not to missed, showcasing cult favourites projected over the twinkling sea, you can cosy up with a bucket of popcorn and a blanket. Kids will love visiting the amphitheatre where shows are held for evening entertainment!
Turkey has recently become a travel hotspot for Brits in the past few years, with gorgeous beaches carved into jaw-dropping mountains and seas so blue they rival exotic islands, there's no surprise we wanted a slice of the paradise. Family-friendly all-inclusive resorts can sometimes get a bad rap for not quite reaching the level of chic luxury we desire for our sacred summer escapes, but Hillside Beach Club proves that stigma is completely false. Boasting utterly divine scenes, zen-vibes and memorable family moments, this heavenly resort ticks all the boxes of a blissful, wellness-enhancing holiday destination.
Click here for more information on Hillside Beach Club
---
READ MORE
---