Vitamin C is always hailed as a must-have skincare active… but why is that? What's the hype? Vitamin C is a powerful antioxidant and skincare aficionados like to use it in their morning skincare routine to brighten the skin and, most importantly, protect against free radical damage. We're talking sunshine and pollution, both of which are hard to avoid unless you never leave your house! It's also favoured by many due to its ability to reduce pigmentation and even stubborn scarring from past breakouts. Vitamin C is beneficial all year round but if there's one active to introduce into your routine this summer, let it be this.
Finding the right Vitamin C formula is crucial for reaping the rewards of regular use… it's worth noting that people with sensitive skin may need to ease in slowly as it can bit a little irritating. Vitamin C has a naturally low pH so it's often slightly better suited to those with oilier skin types. Fear not though, many formulas are perfectly suitable for sensitive skin and we definitely think it's worth some trial and error to find the right one. Below we're sharing 6 of the best Vitamin C creams for every skin type.
Trilogy Vitamin C Ceramide Night Cream
Loved by the likes of The Princess Of Wales, Trilogy is a wonderful brand whose products always live up to the hype. This Vitamin C Ceramide Night Cream is lovely and thick and a great option if you do the majority of your skincare in the evening. Not everyone feels the need to have a routine in the morning (those with sensitive skin often find leaving their skin alone in the morning reduces irritation and redness) so layer this vitamin C night cream on before bed and wake up with a glow!
If you've got sensitive skin and you've NOT tried anything from Pai… what are you doing?! Pai is THE brand for sensitive skin and their Vitamin C booster is a very stable formulation that was tested before coming to market on people specifically with sensitive skin. It's a very versatile product which you can mix into any serum or moisturiser you already use meaning it's one less step in your routine to think about. The bottles may be small, but you only need a drop or 2.
Naturium Vitamin C Complex Serum
If you're looking for a fragrance-free Vitamin C then try Naturium Vitamin C Complex Serum for a non-irritating formula. This offers a light texture that will layer perfectly under makeup while working all day to protect your skin from environmental damage.
Kate Somerville + Retinol Vitamin C Moisturiser
Another nighttime Vitamin C cream that really packs a punch is Kate Somerville's Retinol Vitamin C Moisturiser. If you're a regular retinol user and what to join two skin powerhouses together then this is the perfect product for you. Of course, with it containing retinol, this is to be used PM-only but my goodness is your skin going to transform with this!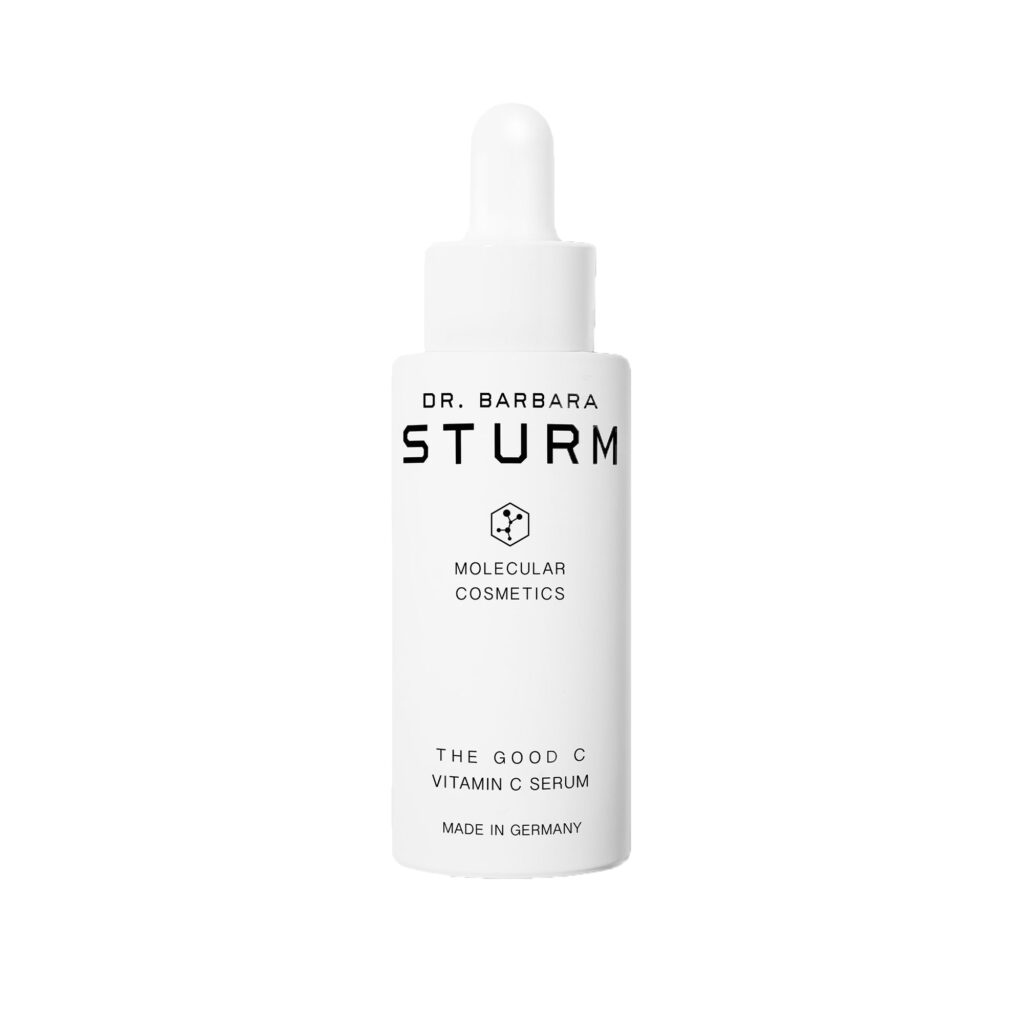 Dr Barbara Sturm's The Good C Vitamin C Serum is ideal if you're prone to dry skin and are a little on the sensitive side. The reason is, it's blended with Zinc, which acts as a nice buffer to transport the Vitamin C into the skin minimising irritation and it's also got Hyaluronic Acid which is a hydration hero.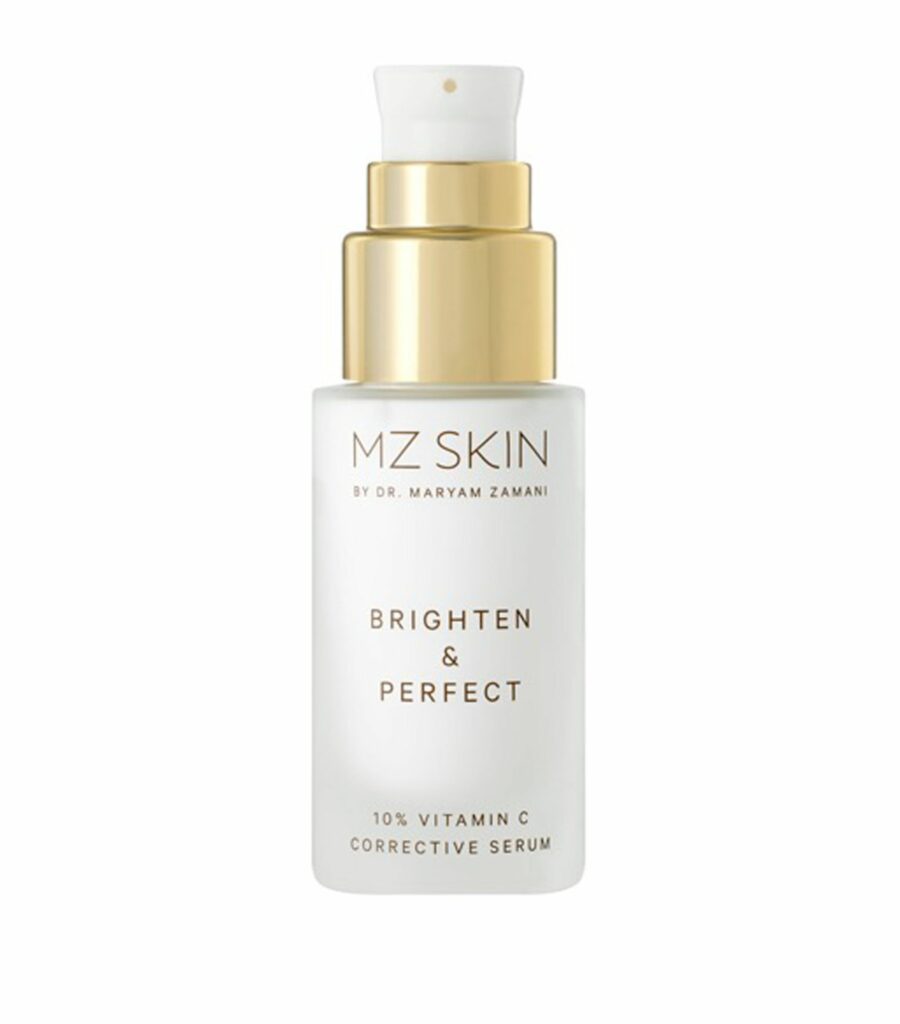 MZ Skin Brighten & Perfect Serum
If you've not made peace with your pigmentation and you want something to specifically target discolouration, MZ Skin has just the product for you! Proven to brighten skin by 29.4% over 30 days, this is a potent Vitamin C serum that is also formulated with peptides which work to control melanin production. Definitely one to take on your summer hols!