Hate wearing SPF? That habit gotta change ASAP! SPF is the golden rule to anti-ageing and protecting your skin against harmful UVA and UVB rays. It's a must all year round, according to top derms, but if your claggy, sticky formula is preventing you for slathering it on daily, then you'll love these tinted SPF hybrid products that protect your skin and act as the perfect, glowy base for days when you want to have a little coverage but don't want to wear a full face of makeup.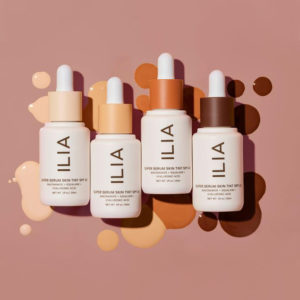 I lia
Super Serum Skin Tint SPF 30 – £43
This vegan formula with a blend of Hyaluronic Acids, plant-based Squalane and Niacinamide is ideal if you want a super light-weight, dewy formula that evens out skin tone for that barely-there look. Its shade diversity is also brilliant.
Drunk Elephant
Umbra Tinte Physical Daily Defense SPF30 – £30
This one-shade-wonder is designed to suit all skin types and provide a boost of antioxidants and hydration to the skin. The serum-like formula glides beautifully onto the skin, particularly suiting dry skin.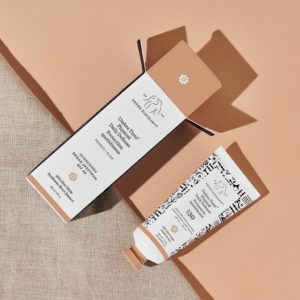 MZ Skin
Tint & Protect SPF 30 – £95
A Vitamin C infused tinted moisturiser is exactly what you need if you want to brighten your complexion. This provides a lovely light coverage enough to even our redness, smoothe out uneven skin tone and add a boost of glow.
Institute Estherderm
Bronz Repair Sunkissed Tinted Face Care SPF 15 – £56
Institute Estherderm is widely regarded as one of the best sun care brands on the market. Their tinted face care harnesses their patented Global Cellular Protection technology to protect the skin's DNA while giving that all-important sun-kissed look.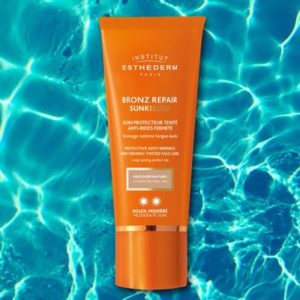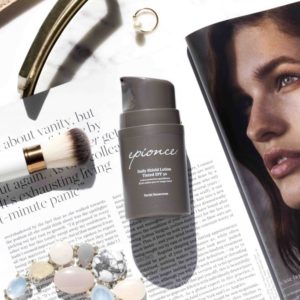 Epionce
Daily Shield Tinted SPF 50 – £47.50
Epionce's Daily Shield is perfect for those with sensitive skin. It provides a high SPF 50 and relies on physical sun blockers like zinc oxide and titanium oxide that sit on the skin to protect it rather than chemical blockers that absorb into the skin.
Dr Dennis Gross
Instant Radiance SPF 40 – £46
As the name would suggest, if you're in need of a radiance-enhancing tinted moisturiser that just so happens to contain a really decent SPF, then this is for you! It smoothes out redness and adds a well-needed shot of hydration. A great one to carry you through all seasons.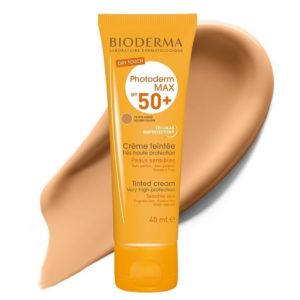 Bioderma
Photoderm MAX SPF50+ Tinted Aquafluide Golden – £13.50
Skincare experts, Bioderma, know their stuff when it comes to SPF. They've created this hypoallergenic, water-resistant tint that is a must-have in your travel bag. Its oil-free, non-greasy texture makes brilliant for hot, sweaty days on the beach. Ahh we can dream!
de Mamiel
Exhale Daily Hydrating Nectar SPF 30 – £83
We'd regard de Mamiel's Daily Hydrating Nectar a triple hybrid! This beautifully light formula not only helps to even out skin tone with a glow-y tint and protect against UVA and UVB rays with SPF 30, but it also contains many skin-loving nutrients just like the rest of her gentle skincare range. Ingredients like avocado and antioxidant-rich Raspberry Seed and Prickly Pear Seed oils work to plump and enrich the skin.