What could be better than some R&R with your best girl friends? Nourishing your female friendships is good for the mind and soul… it's so important to have a supportive girl gang to lift and challenge you to be the best version of yourself. Below we've shared 4 women-only wellness retreats you should consider booking this year.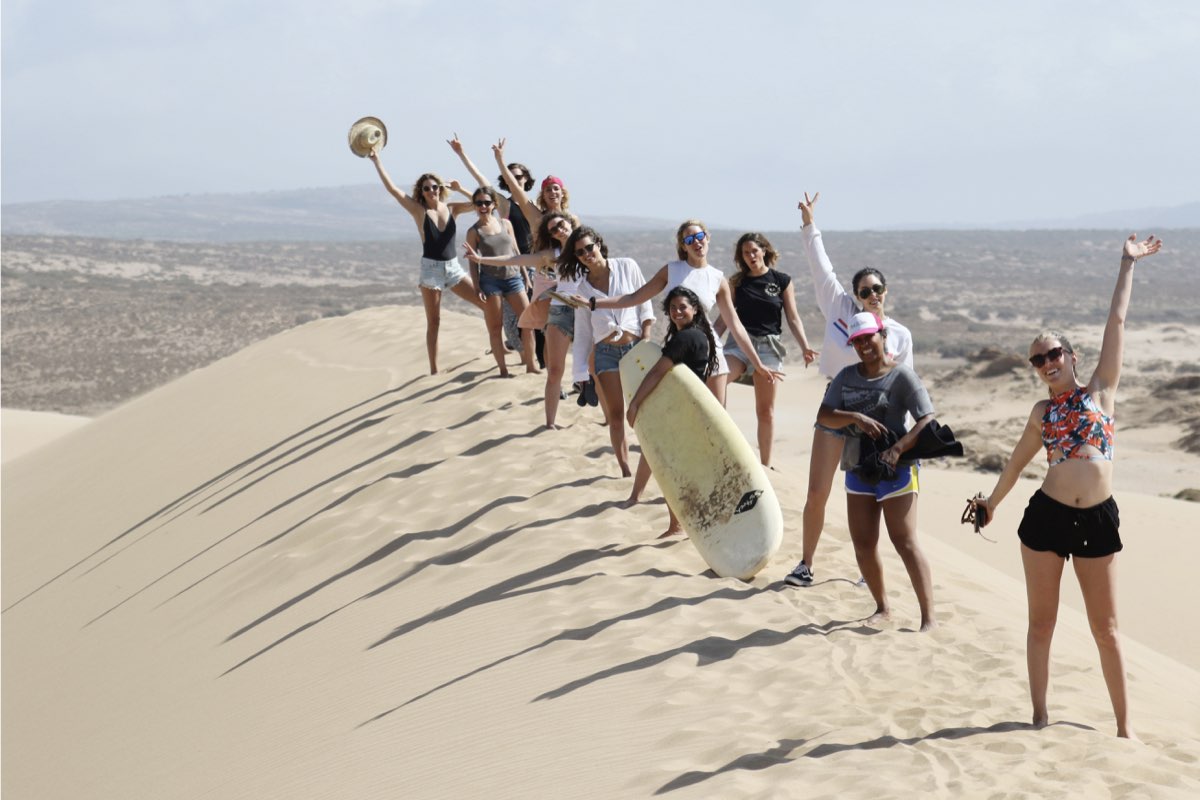 Mad To Live – Morocco 
The ultimate women's surf, fitness and adventure retreats, Mad To Live, are collaborating with world-renowned poet and life coach, Janne Robinson, to bring you the ultimate empowering, female, wellness retreat. Founded by surfer, author and motivational speaker, Sophie Everard, Mad To Live is about experiencing how empowering creative adventure in the outdoors can be both mentally and physically beneficial, especially surrounded by the bonds of epic female friendships.
Janne Robinson's ability to capture the human experience with unrefined sincerity makes her an incredible force in the modern landscape of personal expression. It has seen her making waves as a coach on wellness retreats and through personal coaching.  Guests will enjoy the usual unique empowering brand of Mad To Live with surfing, exploration and empowerment as the focus. The unique retreat includes an array of activities including Janne's life coaching classes, Argan Oil collective workshops, rooftop shala yoga and surfing sessions off the sun-kissed golden coastline.
The partnership will see the explosive coming together of two inspirational adventure-nomads who share a deep passion for creative words, outdoor living and the bond of female friendships to empower the soul. The collaboration will take place in Taghazout, Morocco, from 2nd November- 9th November 2019.
Our Retreat, Cancer Retreat – West Sussex 
The boutique retreat company, Our Retreat, is holding its first Cancer Day Retreat on Saturday 30th March, in collaboration with The Rook, the newly-refurbished venue in the heart of the West Sussex Countryside.
Lisa Carolan, Founder of Our Retreat, and Jemma Frizzell of The Rook wanted to create an uplifting space where those in remission can rest, recharge and feel comfortable, supported and encouraged. Both women have been personally affected by cancer and understand first-hand how detrimental the disease can be for patients and their loved ones. The event is free-of-charge and guests can expect to meet like-minded people, share their stories and experiences, receive motivational talks and enjoy a menu of transformational actives from yoga and medication, to sound therapy and makeup and beauty advice from a make-up artist from the leading beauty brand, Urban Decay, focussed primarily on eyebrows and lashes. The retreat has been carefully curated to show how nourishing the body and feeding the soul through diet, exercise, mindfulness and positive relationships can contribute to an overall sense of wellbeing. 
Our Retreat will host the "Cancer Day Retreat" on the 30th March 2019 at The Rook Retreat Venue, West Sussex. Tickets will be free of charge and all-inclusive of meals and activities. For more information or to book, please contact Lisa Carolan at [email protected]
Reawakening Women's Retreat – Dartmoor
If you're not quite feeling yourself recently, or just in need of some spiritual R&R, then checking into Nicky Clinch's Transformational Reawakening Women's Retreat may be exactly what the shaman ordered. The five-day retreat is located on the ancient ley lines in Dartmoor, which holds a special place in the certified counsellor and spiritual mentor Nicky Clinch's heart. The powerful energy flow of the beautiful landscape will help clear your mind and invite deep healing.  
Running from 15th- 19th May, each day will begin with a bodywork session- yoga, gi gong or walking on the beautiful Dartmoor with wilderness guide, macrobiotic counsellor and wild woman, Emma Cunis. Guests will be guided through their spiritual healing through mediation, cooking, Silent Creativity Sessions, Full Moon Intentions and a Letting Go Ceremony. As well as this, your body will be nourished and awakened with the finest quality organic macrobiotic whole foods, prepared by Macrobiotic Head Chef Annie Woolf. Her magical food with promote healing and support your very being. The retreat is ideal for women in need of a safe and restorative healing space, to replenish and reawaken her most authentic creativity and self- expression, release the negative places of the past and create a positive space for her future being, all while being supported by a powerful circle of women.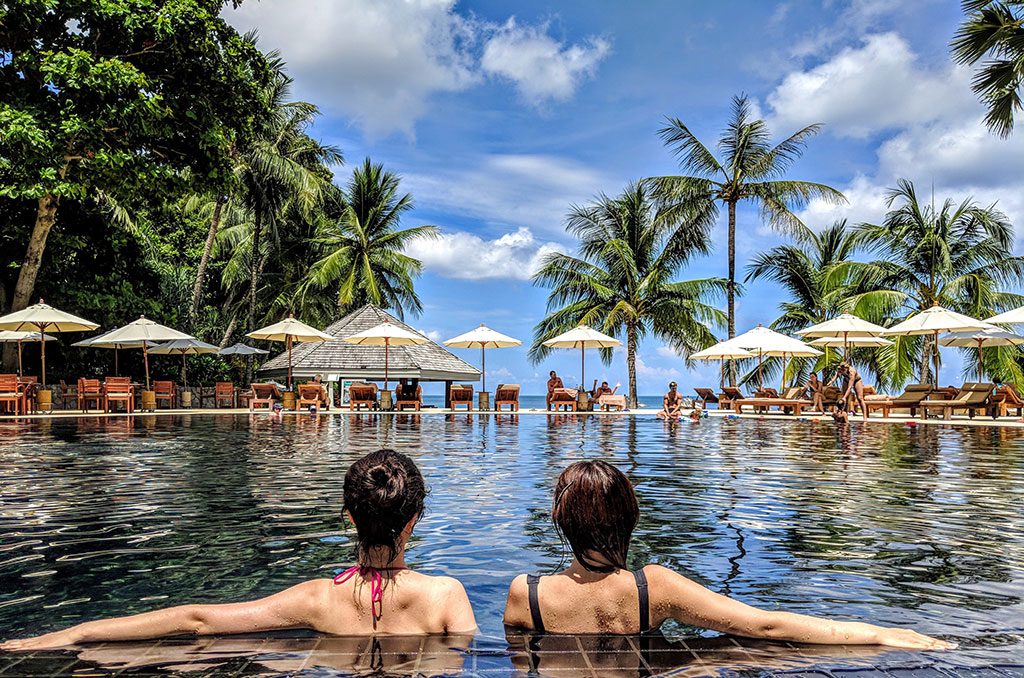 Elle Voyage – Global
Travelling to a foreign place can be pretty daunting, especially if you're a woman without a travel companion. That's why Elle Voyage is perfect for any woman looking to travel with like-minded women in a safe, inclusive and enjoyable space that is also adventurous and exciting!
Founded by Dawn Simone, an intrepid traveller who was left frustrated by a lack of female travel companions, the company provides unforgettable group tours for solo women who harbour ambitions to see the world but lack the friends to enjoy it with.
Whether you're after the white beaches of Bali, the magical markets of Morocco, wine tasting in Florence or looking to sample street dishes in Vietnam, Elle Voyage will have the perfect tour to suit your needs. Offering a variety of short breaks, weekends away, and long-haul tours of the world. All tours include no more than 12 women so you never feel like you're just a number. All needs and necessitates are catered for and unlike many tour operators, the staff at Elle Voyage fully understand the needs and frustrations of their guests and relate to them on a personal level.
words by Isabella Gonzaga
---
Subscribe to our Newsletter + receive our Sugar & Dairy Free E-Recipe Book, In The Hip & Healthy Kitchen.