When it comes to the hottest trends in skincare, we're always looking East for our beauty inspiration. Especially when it comes to South Korea – the birthplace of the sheet mask, essence, and cleansing balm. But although the latest big trend is only just starting to make an impact on our shores, it's been part of the SoKo skincare philosophy for hundreds of years, and it promises healthier skin and more effective products, giving you more bang for your buck with each beauty buy.
Yes, we're talking about fermented skincare. And no, that doesn't mean covering your face in kimchi or slathering your skin in sauerkraut. These next-generation products use a whole host of superfood ingredients that have been fermented and broken down by micro-organisms like yeast and bacteria. This in turn breaks down sugars and starches into acids and alcohols, and into smaller and simpler compounds. Read: more potent, and more easily and deeply absorbed into skin.
"In Asia, fermented foods have been a key element of everyday diets for hundreds of years; it is also where fermented skincare technology was first developed", explains Karen Thompson, founder of Wǒ. "As our skin hasn't got the ability to digest ingredients like our gut, the fermented process helps to break down the active ingredients into smaller and simpler molecules, making it easier to be absorbed by our skin. These types of skincare work really well for drier skin." George Cleeve, founder of Oskia agrees, telling us "When you ferment ingredients, they become bio-available, meaning the skin can absorb and put them to use more easily".
Although this may sound completely foreign or totally bizarre, chances are you're already reaping the rewards of fermented skincare. Lactic, glycolic, and mandelic acids? All derived from fermented almonds, milk, or sugar. In fact, according to Stylus's 2021 trend report, there's been a 127% increase in products using fermented ingredients in the last five years, and the latest WGSN trend report predicts it will be one of the biggest beauty trends for 2022.
Still not quite sold? Then what if we told you that fermented ingredients also help support and maintain the balance of our skin's microbiome, in turn keeping dehydration and conditions like acne, eczema and rosacea at bay? Or that because they're more potent, they deliver more antioxidants and anti-inflammatory benefits than their non-fermented counterparts? OR that using fermented ingredients on your scalp can actually make your hair grow stronger and faster? There's a reason why the Yao women of China have famously used fermented rice water forever on their long, luscious locks. It increases blood flow to the scalp and hair follicles and is packed with vitamins and amino acids to prevent oxidative stress and boost keratin supply. Need we say more?
So, if you're looking for the best fermented skincare products in the business, below is a good place to start. Discover Hip & Healthy's edit of the top five fermented beauty boosters, guaranteed to transform your skin from within. Fast.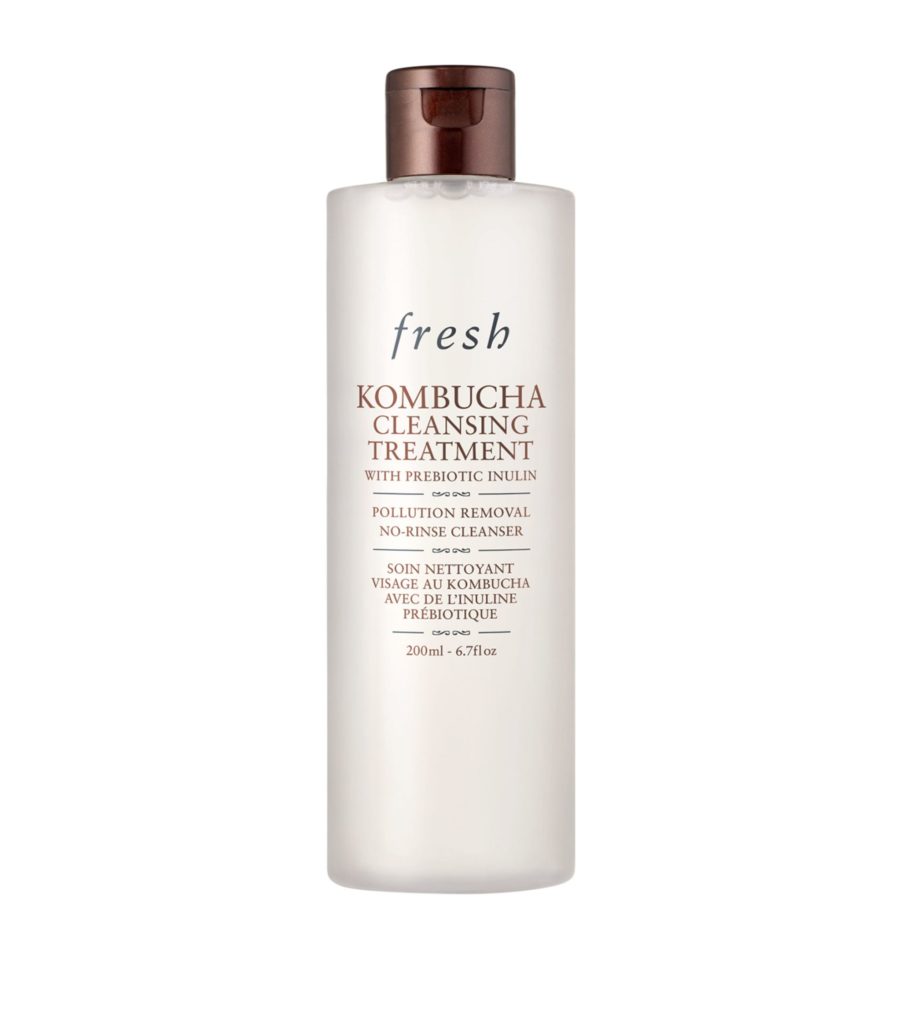 Fresh 'Kombucha Cleansing Treatment' – £36
A no-rinse cleanser that melts away makeup and daily dirt and grime while providing pollution defense? Sign us up. Fresh out of SoKo, this double duty formula is packed with prebiotics, kombucha, chicory root, hyaluronic acid, and soap perry peel to feed the skin's good bacteria, balance the microbiome, fight off external aggressors, and retain essential moisture. Simply sweep onto skin with a cotton pad and let it work its skin-clearing magic.
Drunk Elephant 'Sweet Biome Fermented Sake Spray' – £35
Thought sake was only something to sip with your sushi rolls? Think again, because this super spray uses a powerful blend of fermented sake extract, kombucha, and hops to feed skin with restorative nutrients and load it with goodness. Also rich in coconut water, sodium PCA, ceramides, and natural minerals, it provides hydrating electrolytes, protection against everything from blue light to UV rays, reduces redness and irritation, and boosts collagen production, all while keeping skin smooth, soft, and supple, all with just a spritz.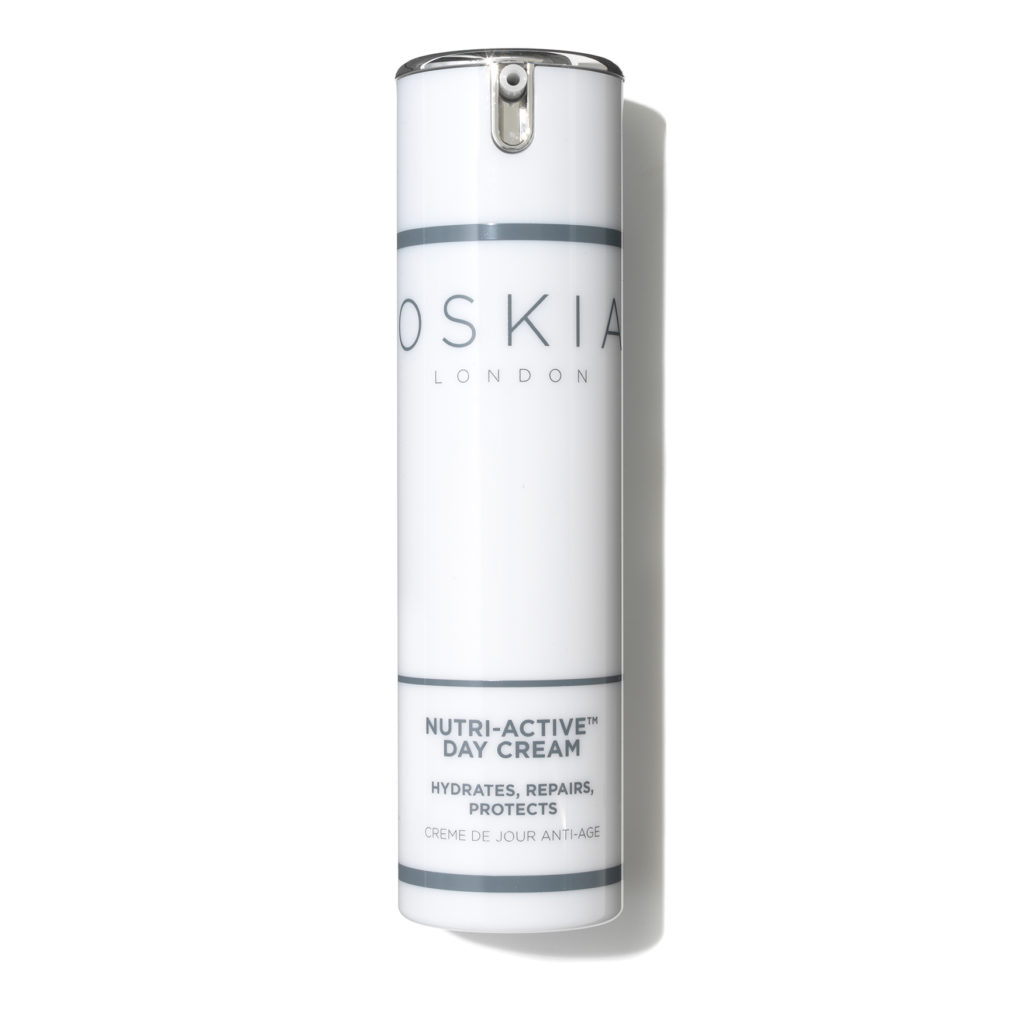 Oskia 'Nutri-Active Day Cream'– £68
This ultra-light be super hydrating day cream from Oskia harnesses the powers of stressed yeast lysate and milk peptides to stimulate new tissue growth, boost the skin's energy, and regenerate and protects its DNA. Absorbing instantly into skin to impart moisture, protect skin from the elements, and to deliver 11 active ingredients, it visibly smooths, softens, and brightens while enhancing elasticity and suppleness. All without disrupting the skin's natural ecosystem.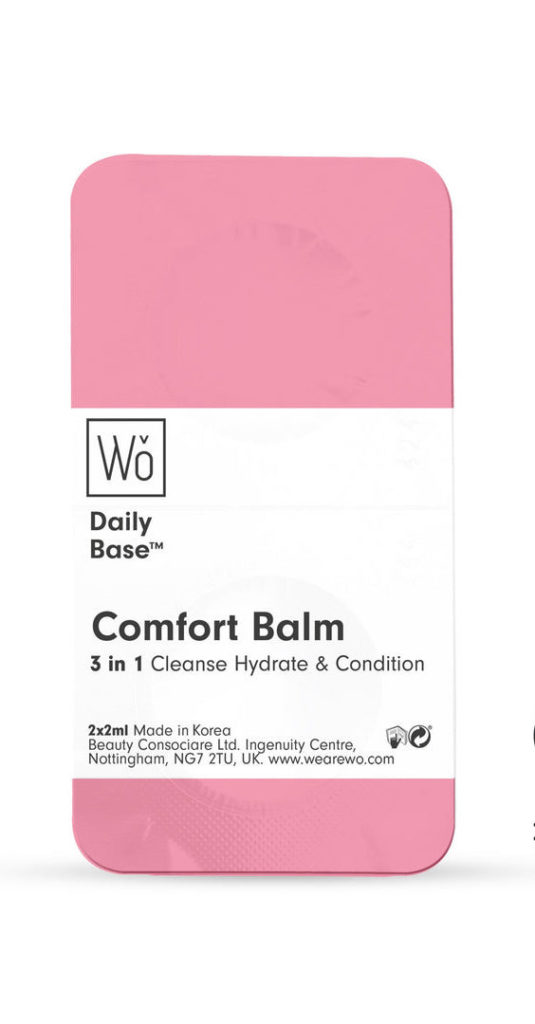 Wǒ 'Daily Base Comfort Balm' – £30
Not only does this beautifying balm effectively cleanse skin (waterproof makeup and all) and provide a serious hydrating hit thanks to a concentrated blend of natural oils, but it's also been created by innovative Korean experts and uses a fermented Korean medicinal herb blend to add antioxidant protection, anti-inflammatory properties, and boost collagen. Also crammed full of lemon fruit flower, raspberry plant stem cells, and olive fruit oil, it rejuvenates and stop signs of ageing in their tracks.
The Mask: Benton 'Fermentation Mask Pack' – £3
Saturated in not one, not two, but three high-grade fermented ingredients, this sheet mask also contains plant-derived ceramides and two types of peptides to smooth, soften, and plump skin to perfection. It also checks the cruelty-free and eco-friendly boxes and is derived from cellulose and cotton to keep your face – and the planet – happy. Leave on for just 10-20 minutes, allow those fabulous ferments to work deep into skin, and you'll have your glow back in no time.
words by Frankie Rozwadowska