Chaotic lifestyles have become the new norm. If you're feeling both physically and mentally depleted, your body is probably craving some serious self-care. A one-day detox is the perfect way to reboot your body and show it the TLC it deserves! There's nothing that kicks off a recharging detox better than a wellness-filled day of treatments. Now we're not talking about your average spa day with your bestie followed by afternoon tea. This star-studded line up of invigorating treatments is guaranteed to enhance your health and wellbeing as well as leave you feeling equally rejuvenated and relaxed. Incorporating modern wellness rituals, from cryotherapy to body cupping, these treatments push the standards of your average spa day to show you the true feeling of being the best version of yourself!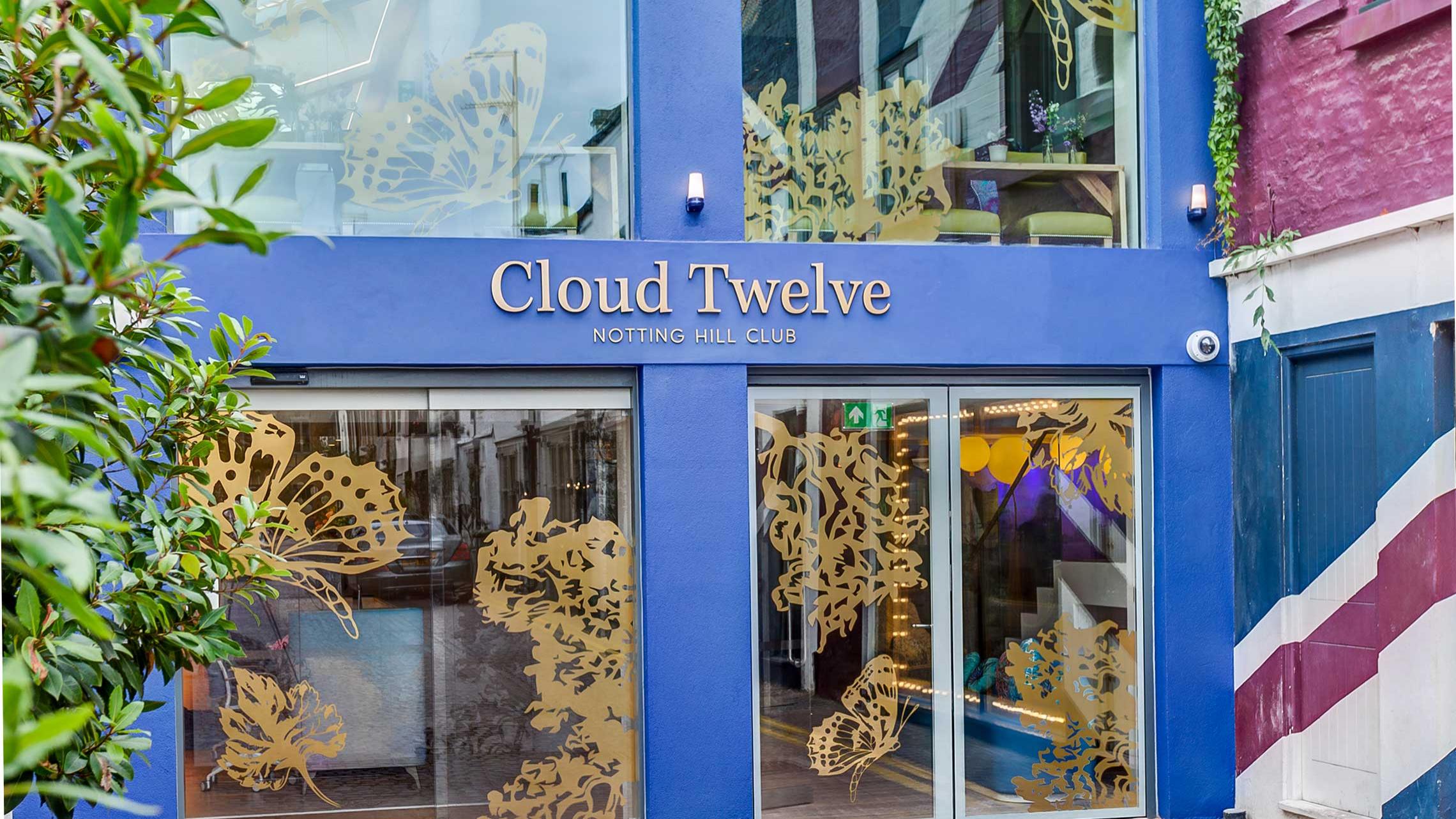 Cloud Twelve Detox Programme
Holistic wellness haven, Cloud Twelve brings together the best of Western and Asian philosophies to treat their clients. Tucked away in a peaceful mews behind West London's buzzing Westbourne Grove, Cloud Twelve gives the full experience of a wellness escape without even having to leave London! Cloud Twelve's spa which features an extensive treatment list, offering everything from tech-driven facials to Ayurvedic massages, has just introduced a Detox Programme, which combines their signature detoxifying treatment with the power of nutrition and herbal medicine to help you to look and feel your best, inside and out. This in-depth programme will give you a complete lifestyle overhaul where you will learn key wellbeing tips to input into your daily routine. First on the itinerary is a Herbalist Consultation with founder and Herbal Medicine Practitioner, Jenya Di Pierro. Here you will be recommended a dietary plan as well as a bespoke herbal mix to assist with bowel cleansing, lymph clearance and liver detoxification. Jenya is a library of knowledge when it comes to holistic health, she really does know every trick in the trade and if anybody is going to be able to jump-start your full-body detox, it is going to be her! Following the consultation, its treatment time…the Green Coffee Sculpting Treatment stimulates further detoxification from the outside in by combining dry skin brushing and deep massage with green coffee and chilly oil. This stimulates lymphatic drainage and improves circulation, whilst firming and toning the skin. It's not what you would necessarily call a calming massage but be assured the immediate results are incredible, leaving you feeling like a whole new person! To finish off this revitalising programme, enjoy a herbal tea made with naturally active ingredients tailored to detoxify and a nutritionally-focused two-course plant-based lunch from the Cloud Twelve brasserie.
KheraGriggs Cleanse Clinic at Urban Retreat "I Am Healthier" One Day Cleanse
Urban Retreat is the does-it-all wellbeing townhouse that offers every treatment you could possibly think of! New to the extensive treatment list for 2020 is the day-long 'I Am Healthier' program at the KheraGriggs Cleanse Clinic. The name is a huge give away to the aspirations of this treatment but does it live up to it? The answer is a solid yes! Jam-packed with a series of innovative treatments that are designed to balance the mind, body and soul, this is exactly what you need if you're looking for a one day detox. Your day will start with manual lymphatic drainage (MLD) with body cupping. Loved by A-listers, MLD is known for its sculpting magic! Designed to contour your body, it reduces cellulite, promotes detoxification and improves circulation and muscle tone. Next, a bespoke colonic consultation and initial treatment will take place. If you are not familiar with this, it is an inner cleansing ritual used by the Egyptians and Greeks to gently flush out the colon or large intestine with warm water to remove waste, rehydrate the body and exercise the bowel…not the most relaxing of experiences but a super effective one if needed! Infrared saunas are one of the talked about topics in wellness at the moment. With wellbeing moguls Gweneth Paltrow and Kourtney Kardashian being advocates of the sessions themselves, there was no doubt this epic wellness journey was going to include an infrared sauna session! Allowing your body to stimulate the sweat glands to release built-up toxins and increase blood circulation, you'll spend 45 minutes in the sauna during the day. Fill up your water bottle and be prepared to sweat like never before! Saving the best till last, a Castor Oil Full Body Wrap treatment is completed, which aids in detoxification and elimination. This 75-minute treatment begins with a full-body dry brush exfoliation after which heated castor oil is gently massaged over the body. You are then wrapped on a heated mat whilst you enjoy your choice of a head massage, facial or reflexology. Could it possibly get more dreamy? We think not! This deluxe package will give you the ultimate full-body overhaul to detox the mind and body from the inside out.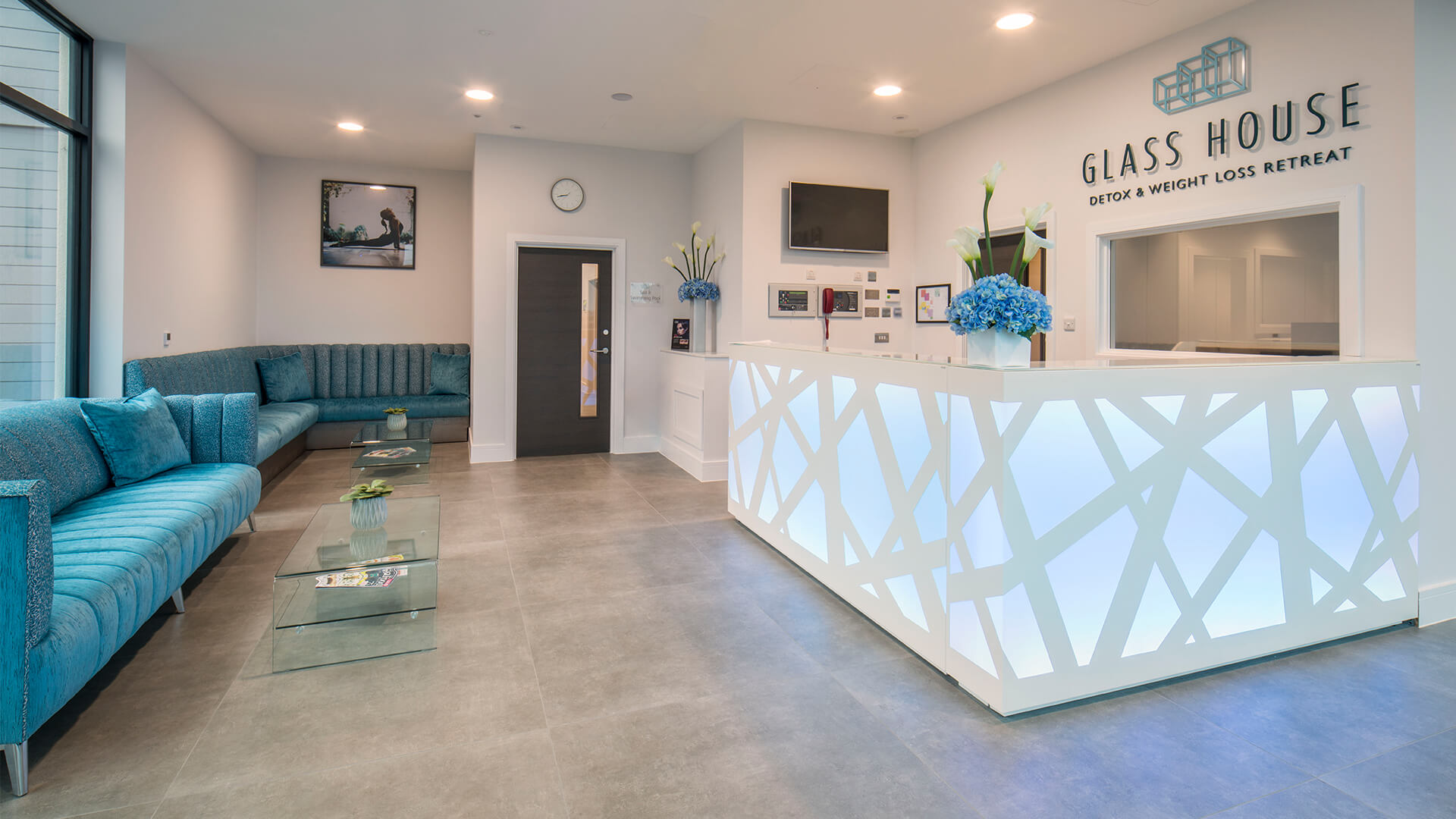 Glasshouse Retreat Serenity Spa Day
Looking to escape the hustle and bustle of London for the day? Set in the blissful Essex countryside, the newly opened Glasshouse Retreat brings a fresh, contemporary stance to the wellness scene. As part of their spa days, the Serenity package integrates health, wellness, fitness and relaxation for the utmost detox day. Once you arrive on-site, you will be free to use all the state-of-the-art facilities including the gym, pool, Himalayan salt sauna and in house fitness classes. The classes on offer change daily from yoga to boxing to HIIT training, so be sure to check out what is on when you are visiting. Guests will be served up a delicious plant-based lunch made by in-house chef, Miguel Gouveia. All meals at Glasshouse go through a dehydration process, meaning it is not heated to above 118°F to ensure the food retains as many nutrients as possible. After lunch, guests will experience a cryotherapy session to promote cellular regeneration, heightened oxygen absorption, and fat burning. Cryotherapy is a full-body exhilarating experience whereby the body is exposed to around -100°c in a Cryo chamber. Enduring just 3 minutes can help soothe muscular injuries, aid weight loss, combat the signs of ageing, and improving overall wellness. Following the cryo, it's (thankfully) time for something more relaxing. The Heaven Signature Treatment works on your face, scalp, hands, feet, and body for the ultimate treatment to soothe the mind, body, and soul. During this deluxe 2 hour treatment, your tired and aching muscles will be drizzled and massaged with warm essential oils to help elevate any pains, paired with an Elemis infused facial to leave your skin glowing. To finish off this dreamy day, guests will get the chance to try out the multi-award-winning Dermalux® LED Phototherapy. After just one treatment it instantly energises skin cells to revitalise a dull and tired complexion leaving you visibly radiant and rejuvenated. Whilst the Dermalux® is working its magic, you will enjoy your choice of a hand or foot ritual…how much more indulgent can it get?
 words by Isabelle Shury