As a founder of a wellness company, you may not be surprised to hear that my Christmas wish list is always filled with delicious and luxurious health and beauty products. This year, we will all be pulling in the purse strings a little and so as well as making sure my wishlist features some outrageously great skincare products, candles and lifestyle gifts that make my me-time go that extra mile, I want to make sure that we get bang for our buck. Welcome to my wishlist, where each of the products I've chosen has to answer three questions – Do they make you feel good? Do they offer great value for money? Will you get great usage out of them?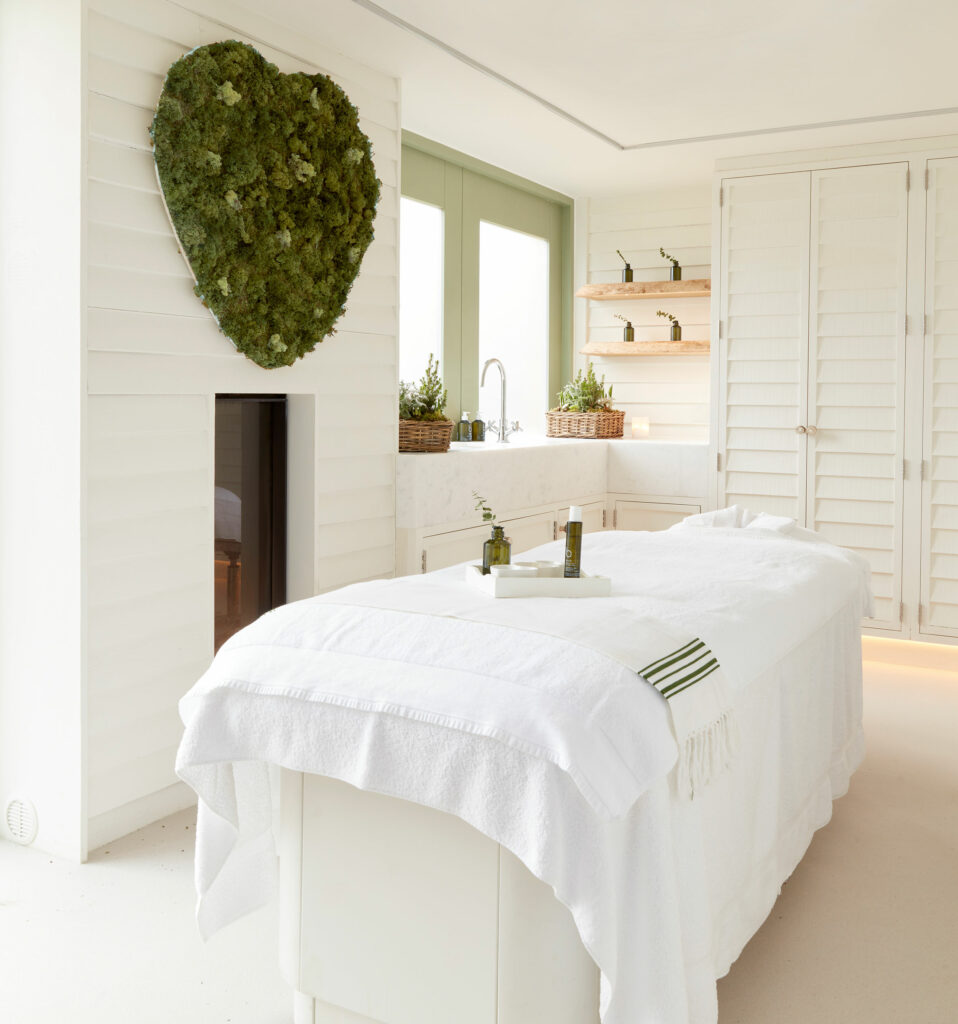 Bamford De-Stress Massage, £130
A treatment really is the best ever pressie and Bamford's offering at either their London or Cotswold's spa is second to none. If you go to the Cotswolds you can make a day of it by starting with a Daylesford brunch or lunch followed by a spot of mooching in their shops.
CreateAcademy Course, Starts at £49
Give the gift of joyful learning with CreateAcademy! They have the best courses including one from the amazing Florist Willow Crossely, through to Amelia Freer's The Joy Of Healthy Eating.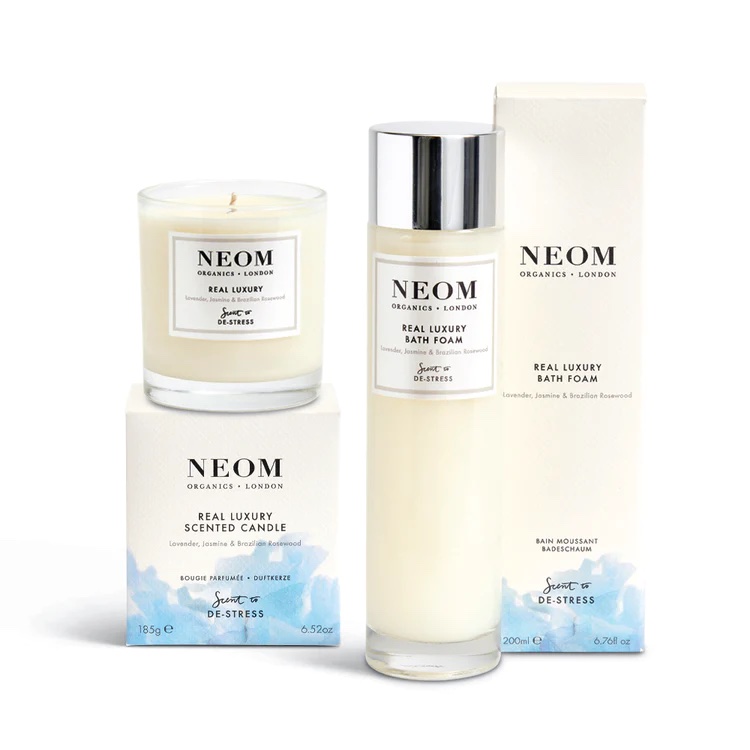 Neom Bedtime Calm, £56
Neom's 'Bedtime Calm' Bundle is a great gift for anyone in your life that needs a little helping hand when it comes to getting that perfect's nights sleep. It's fantastic value too.
Foreo Luna 4, £239
Skincare gadgets make amazing gifts for beauty lovers. I am yet to try the latest and potentially greatest from Foreo so the Luna 4 is firmly on my list! They say it is the most powerful yet most gentle Luna they've made – I don't even know how those two things work together but I am intrigued!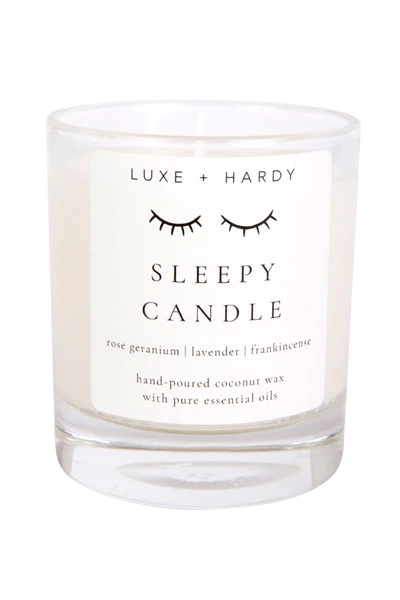 Luxe + Hardy Sleepy Candle, £38
It's always great to have a candle or two on your wishlist – everyone loves to receive them. My favourite are from Luxe + Hardy as they use Coconut wax which has a slower burn time, and yet distributes the scent even more powerfully.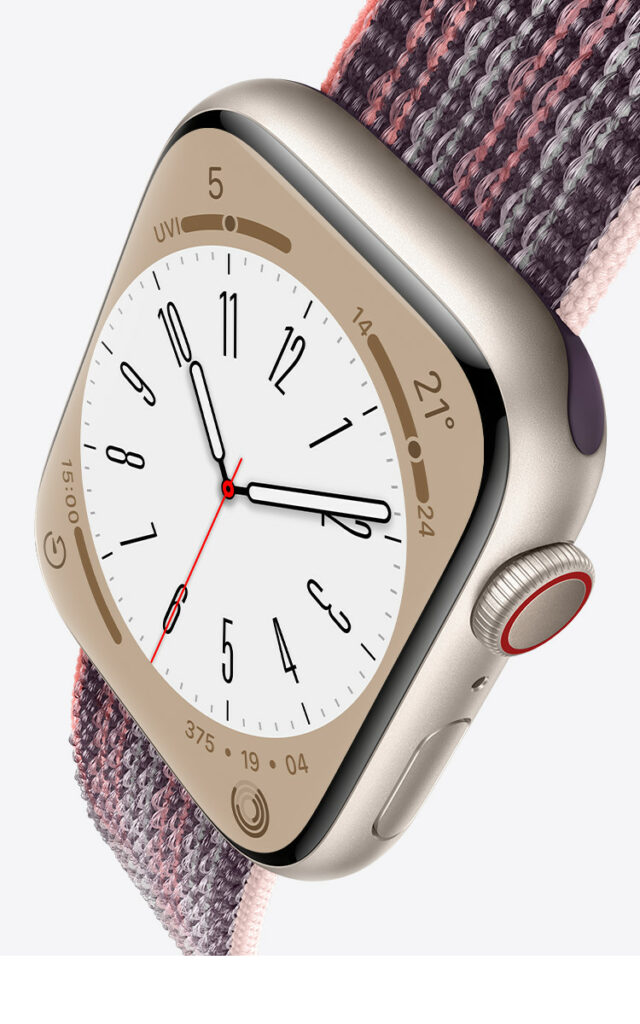 The Apple Watch Series 8, £449
The Apple Watch Series 8 is every health nut's dream. Fantastic for tracking your wellness, the Apple Watch can even track your menstrual cycle now and feeds that data into everything else, giving you an even clearer picture of your overall wellbeing. Buy it on Very.co.uk and you can get 10% off!
Lucas Beaufort X Finisterre Swimsuit, £95
A brand following fast in the footsteps of the incredible eco-conscious company Patagonia is Finisterre – and it's UK based! I love everything they do but this year I have got massively into cold-water swimming and am eyeing up one of their Lucas Beaufort Anella Swim Suits.
Nike React Pegasus Trail 4 GORE-TEX, £144.95
I get through trainers like nobody's business and tend to put a new pair of kicks on my wishlist every year. The Goretex ones really are the best for those running in the countryside.
Silver Linings at Home, Starts at £29 a month
Silver Linings do the best online wellbeing subscription – with everything from meditation to HIIT training, Barre to yoga there really is something for everyone and at such a high standard of quality.

Simple One-Pan Wonders, Jamie Oliver, £13
Who doesn't love Jamie Oliver – his new cookbook is all about one-dish wonders! Less washing up and simple health ingredients – I cannot wait for someone to gift me this book!
Murad's Hydrate Trial Kit, £28 (worth £46)
You can't go wrong with Murad – I am yet to meet someone who doesn't absolutely love this brand.
Messages from the Spirits of Nature Oracle, £12.59
Call me kooky but I love me some Oracle Cards. The best are often found at Hay House and this year I am lusting after Messages from the Spirits of Nature Oracle.