April is upon us, with the flowers in bloom and warm weather on the horizon, the wellness industry has lots of glorious launches to get excited about! From wellness travel destinations that will have your summer plans sorted, to innovative activewear to see you through your pregnancy journey, precious candles that spark joy and a new studio that David Beck's is a part of…here is what's new in wellness this April.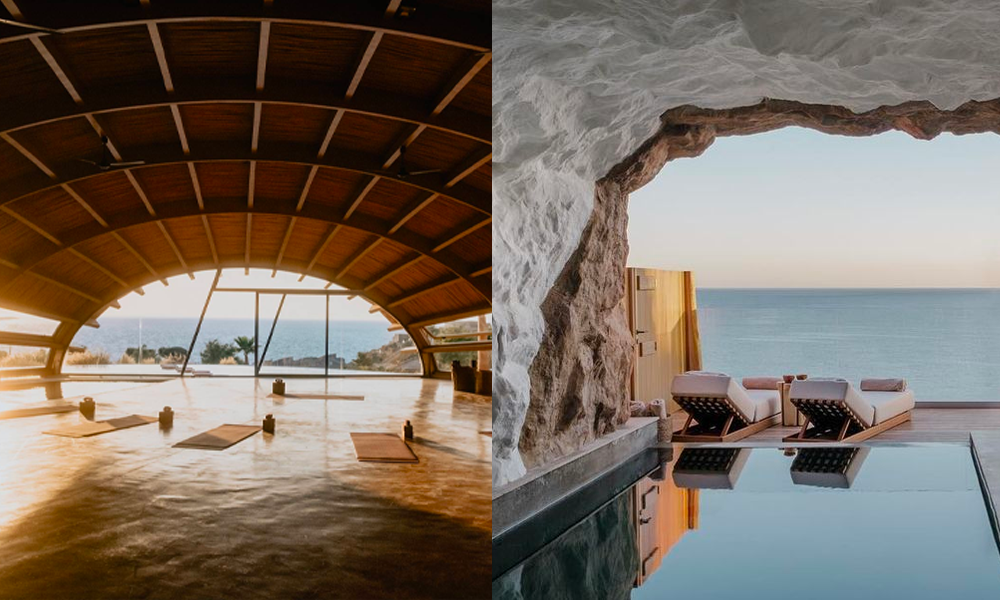 ACRO Suites, Crete
Nestled on the cliffside of Mononaftis Bay on the Greek island of Crete, ACRO Suites is the brand new wellbeing resort. The eco-friendly haven has been designed as a sanctuary dedicated to wellness, welcoming guests to unwind, practice self-love and reconnect with nature. Featuring luxury villas and suites, each space has a unique bohemian-chic aesthetic which we are in awe of! The bamboo yoga "shala" offers guests daily yoga and meditation classes, and hosts inspirational talks from yoga gurus and fitness instructors to amplify their wellbeing experience. The incredible studio might be one of the most tranquil places to practice yoga in the world, with uninterrupted panoramic views of the sea. The Bath House features an authentic Byzantine Hammam, sauna, two pools and treatment rooms where guests can treat themselves to one of the divine wellbeing therapies on offer. The Fitness House complements the wellness experience boasting views of the Cretan Sea and homemade smoothies for after your workouts! Inspired by farm-to-table gastronomy there are serval restaurants to chose from, each with a unique approach to dining. Cremnos Restaurant is the nutritional haven, deriving its menu from traditional Greek cuisines, offering handpicked, organic, fresh ingredients from small farms around the island. Umi restaurant will also offer the epitome of Nikkei Cuisine. For chilled out dining guests can order all day at the pool bar and lounge and The Circle, offering homemade drinks inspired by the Mediterranean botanical herbs. If you're yet to book your summer holiday and are after luxury and indulgence, with a sprinkling of wellness, ACRO Suites is the one for you!
Synchronicity Scents
New to the candle scene, Synchronicity Scents are vegan soy wax candles that harness natural, sustainable ingredients and are boxed in compostable mushroom packaging. Born from a quiet home meditation space, the wellness and lifestyle brand was created by lifestyle entrepreneur, Annick Knutsen, who aims to help us reconnect our souls to the universe. Come the evening, sparking a match and lighting a candle is one of the simplest yet most effective rituals to reset the mind and signal that the day is coming to an end, it's time to relax and switch off. This nurturing act of self-care is made all the better with Synchronicity Scents' incredible essential oils which will fill your home with delightful aromas, depending on which candle draws you the most. Inspired by the belief that there are no coincidences in life, this candle collection connects fragrance blends with the winged creatures that convey messages of love from our guardian angels. Whether you're seeking hope, compassion, transformation, strength or love, the signature blends have healing powers to bring you what you desire.
The SurfGirl Summit
Taking place from the 19-20th May, The SurfGirl Summit is Britain's first female-focused wellbeing and adventure event. Over 100 women from across the country will flock to Mawgan Porth in Cornwall for the SurfGirl Summit, a two-day event showcasing the most talented, inspirational and pioneering female figures in sport, adventure and wellbeing. From engaging talks, workshops, wellbeing activities, surfing sessions, wild swimming, yoga and more the SurfGirlSummit will celebrate female strength, resilience and ambition. Located on the magical north Cornish coast at the Bedruthan Hotel, Mawgan Porth, participants will get the chance to connect with their wild side through plunging into cold waters, immersing in south baths, surfing, practising mindfulness and most importantly, forming bonds with like-minded women.
Natal Active
Natal Active is a British born company that creates activewear that adapts with your changing body through pregnancy and beyond. Founded by of mother of three, Claire Gleave's struggle to find anything that ticked the boxes of supportive, stylish and breastfeeding friendly activewear, she set out in her mission to make a full range that will take you through the whole journey. Boasting quality fabrics, statement colours and beautiful designs, the range offers leggings, shorts, nursing sports bras and nursing hoodies that are functional and most importantly don't comprise on style. Each product has been curated with special attention to details such as the wide, non-slip, over bump panel supports your bump with an option to fold down to avoid irritation of c-section scars and the easy access fabric clips to nursing convenient and discreet, with an additional bra extender should you need a wider band near the end of your pregnancy. What we love most about Natal Active is the way the products adapt as you grow, no need to purchase new items during each stage of your pregnancy, the items will be there to support you from start to finish and even beyond!
Rhitrition+
Rhitrition+ is the new supplement brand offering absorbable oral sprays. Evolving from founder and nutritionist, Rhiannon Lambert's clinical experience at Rhitrition, her Harley Street practice, there is one thing you can be sure of with these sprays, the quality of the product is second to none and the formulas have been rigorously researched to meet a standard that Rhiannon is proud to present to you. As a health expert in her field, Rhiannon herself exclaimed that navigating supplements and understanding the nutrients is a challenge, so there is little hope for the ordinary consumer! Stripping the ingredients right back, Rhitrition+'s innovative approach uses evidence-based formulas to produce supplements for the vitamins and minerals lacking in many diets, as Rhiannon sees firsthand on a daily basis in her clinic. Offering fast, effective absorption without the fuss, the range consists of two oral sprays, a vitamin D spray to help keep bones, teeth and muscles healthy and a folic acid spray to support pregnancy and women trying for a baby. The other wonder product is Rhitrition+'s vegan multivitamin, one of the smallest capsules on the market, that contains nutrients lacking in most plant-based diets, such as vitamin B12, iron, iodine and selenium. Rhitrition+ uses only vegan formulas with the highest quality, bioavailable nutrient forms. Rooted in science, Rhitrition+ aren't here to make false claims of being a miracle cure, instead there here to fill in the gaps of nutrients that your diet/lifestyle aren't giving you!
Nourished x Colgate Nutristacks
Personalised vitamins company, Nourished has partnered with Colgate, the world leader's in oral care, to offer you a convenient, tasty new way of looking after your teeth on the go! The new 3D-printed vitamin gummies have been designed to nourish teeth, strengthen enamel and control the mouth's pH levels. The five unique blends each offer slightly different natural ingredients, designed to target different things. Energy has been formulated to boost energy levels, Focus helps augment the immune system, Glow protects against inflammation and free radicals, Immunity strengthens the immune system and finally Zen which decreases stress and anxiety. For a burst fresh breath with added health benefits, the Nutristacks are the easiest way to help support teeth and enamel protection as you chew, plus the only sweet treat to not give you plaque!
F45 High Street Kensington Studio
F45's newest UK studio has opened in High Street Kensington with none other than football legend, David Beckenham as a partner and investor in the new site. Last year, Becks announced his affiliation with F45 as a brand ambassador but has taken his connecting with the functional fitness franchise one step further by being a part of the new studio in one of London's prime locations. Run by Haydn Elliott and Tristan Smith, who also run the successful Oxford Circus and Soho branches, High Street Kensington will deliver F45's signature 45-minute workouts that are effective, fun and community-driven. Beckham's love of training as a team sparked his interest in the F45 concept and of course the unrivalled results which is what get clients hooked! This month members nationwide will also get to experience the brand new 'Gunnar Peterson' Workout, the first rep-based workout on the F45 timetable. Created by the A-lister trainer himself, the hybrid session combines cardio, resistance, agility and core movements.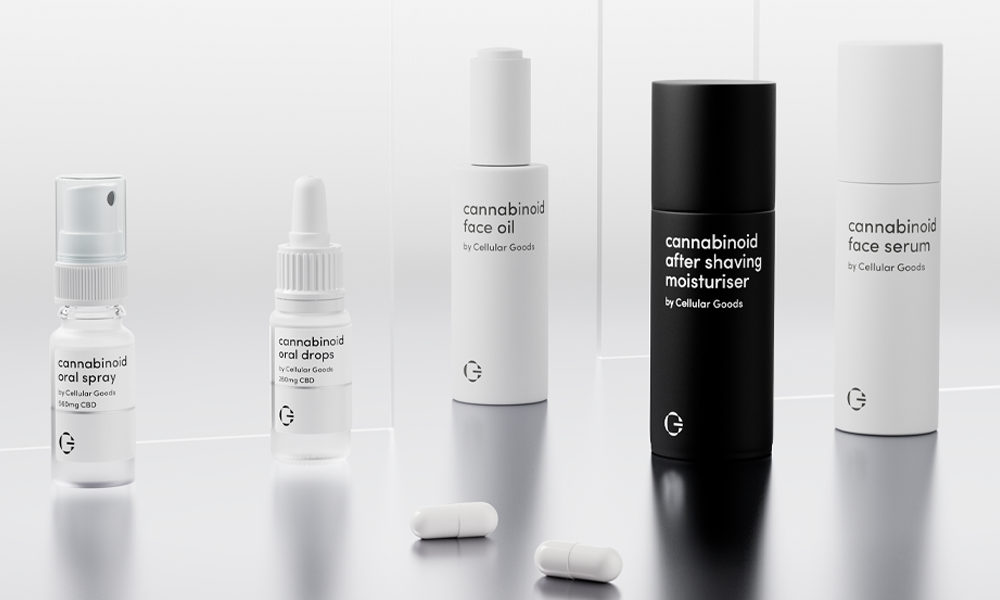 Cellular Goods
Cellular Goods is the wellness brand championing cannabinoids in a whole new way that performs highly! Deriving cannabinoids through lab technology not only means that Cellular Goods have complete control over the efficacy but it's also a much more sustainable way of manufacturing, with less water consumption, less waste and less CO2 emission. Biosynthesis guarantees that each batch is identically high-quality, pure and pesticide-free. After extensive research Cellular Goods experts have discovered the effectiveness of CBG, think of it as the mother of CBD! Scoring higher in pretty much every skincare category from skin-soothing, antioxidants, and anti-inflammatory than CBD, CBG is what makes Cellular Goods a truly unique brand that will no doubt disrupt the skincare market. The stardom skincare range includes the face oil, after shaving moisturiser and the highly sought after face serum which we can vouch is phenomenal! Cellular Goods also have CBD capsules, an oral spray and drops making them a complete well-being brand.
No1 Bootcamp Family
No1 Bootcamp has launched activity holidays for the whole family to encompass a healthy lifestyle that encourages everyone to get involved. Set in The De Vere Horsley Estate Hotel in Surrey, the location is perfect for little ones (and big ones!) who love being surrounded by greenery with an added touch of luxury. Partnering with NEAT, the specialists in kids football camps, No1 Bootcamp have curated a fun-filled lineup of energy-burning activities which will run from 8am till 3pm, leaving you with the afternoon to relish in quality family time. During camp time, parents will be following the intensive training programme, which involves strength training, boxing, metabolic conditioning and hikes around the beautiful Surrey countryside. Helping children establish a routine for a positive wholesome lifestyle, every member of the family will leave with valuable lessons and healthy mental attitudes that they can integrate into their everyday life.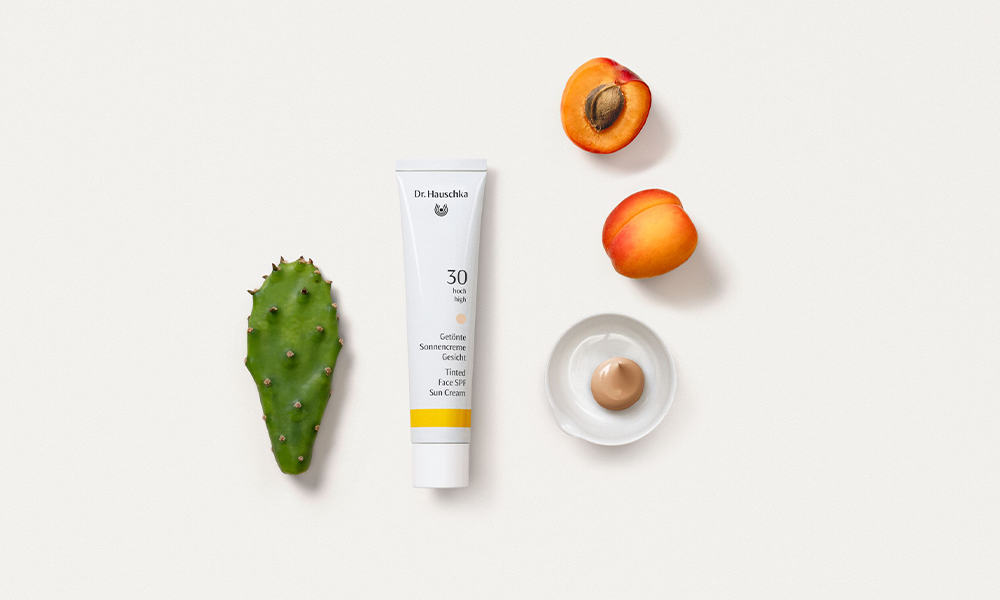 Dr. Hauschka Sun Care
With summer on the way, it's time to revamp your suncare routine. We cannot stress enough the importance of protecting your skin from the sun. Of course, we all love getting our daily dose of Vit D, but soaking up the rays but be done with maximum protection which is why we were so excited to learn about the new suncare range from Dr. Hauschka. It's no secret that we're big fans of this skincare brand, where science and nature meet to create some of the most unrivalled skincare products on the market. The suncare range follows this ethos, packed with 100% natural, certified organic ingredients to nurture, protect and soothe sun-exposed skin. The suncare range features an intensively moisturising After Sun Lotion, the Revitalising Mask and much-anticipated Tinted Face Sun Cream SPF 30. We've been dying to get our hands on this hybrid product that blurs the lines between suncream, skincare and make-up. Giving the face a radiantly fresh, sun-kissed glow, the formula uses mineral UV filters which sit on the skin like a mirror for maximum protection.
Sweatcon BXR
Exclusive to Sweat by BXR City, Sweatcon is the new class concept that fuses functional strength with intense bursts of metabolic conditioning for a hybrid workout in the sky! Designed and programmed by master trainer Faisal Abdalla, Sweatcon uses SkiErgs, assault bikes and free weights for an overall full-body cardio burn and a targeted strength section. The classes focus on Pull, Push or Legs, aimed to apply progressive overload to a particular area. Combined with the cardio driven elements it really does deliver insane results. Acclaimed in the fitness industry, Faisal has over a decade of experience and is renowned for his "PMA", (positive mental attitude), which feeds into the concept of Sweatcon. This high flying workout will leave you buzzing with endorphins and is perfect for those who love a mixture of strength and cardio but aren't so keen on running!