From anti-acne skincare to crystal healing bracelets, here's what's new in the world of wellness this September.
Raise your vibration with the T Balance crystal healing bracelets, handcrafted with love by holistic health practitioner and life coach, Tori Boughey. Each beautiful design is made with crystals which symbolise different types of energies, which are all explained on the website. Crafted with positive affirmations or bespoke lettering, they are the ultimate wellness accessory.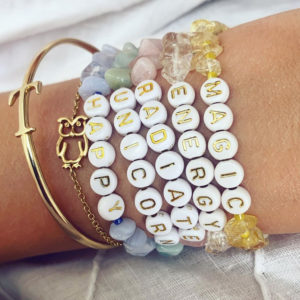 Carefully pairing uplifting scents and tastes, House Of Lilah, founded by Chantal M'Biki, is all about offering an immersive sensory experience, bringing peace and creativity to the home. Their carefully crafted range of loose leaf tea and soy candles are the ultimate self-care package, each aroma and flavour designed to elevate your mind and raise your spirit.
Carbon Theory is the anti-breakout skincare range harnessing leading formulations are proven to transform acne-prone skin. Utilising powerful natural ingredients such as charcoal and tea tree oil, the active products give your skin a deep cleanse as well as providing it with all the essential vitamins the skin needs to thrive leaving it fresh and glowy.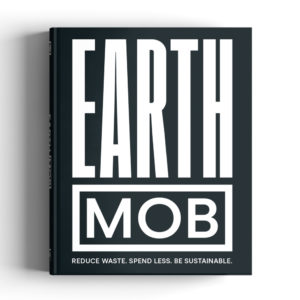 On a mission to help us live more sustainably, founders of MOB Kitchen have launched their new handbook which delves into all things sustainability from seasonality, plastic-free, zero-waste, eco-friendly swaps and much more. An excellent way to open your mind up to simple ways you can become more sustainable, this book will become your new eco-saviour! 
Formulated specifically for women, Balance by Everymoon is the all-natural vegan powdered superfood, available in vanilla and chocolate, designed to fit seamlessly into your lifestyle. Naturally rich in protein and fibre, the food powder is packed with natural ingredients which nourish your body. Shake up with water or milk for the perfect on-the-go meal.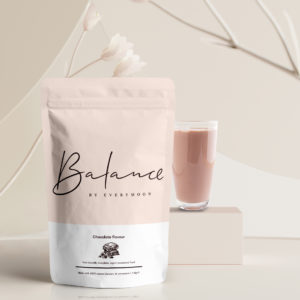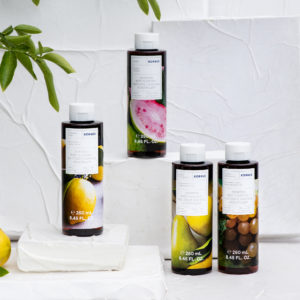 Korres New Cleansers & Body Butters
Korres have re-launched their much-loved body care duo, designed to nourish your skin and leave you feeling silky smooth. The Renewing Body Cleansers combine activated aloe extract, wheat proteins and marshmallow root to help maintain the skin's natural moisture level. The Elasti-Smooth Body Butters use 'Elasti-Smooth' technology, a powerful combination of active ingredients including Grecian Almond Oil, Shea Butter, Squalane and natural oils.
Clarifying Oil-Free Water Gel Murad
Murad's new lightweight, non-comedogenic gel moisturiser, The Clarifying Oil-Free Water Gel is a game-changer for those with blemish-prone skin. Designed to instantly soothe, smooth and hydrate the skin whilst calming irritation and inflammation, the formula uses cutting edge Quorum Sensing Technology to break down bacteria-breakout communication.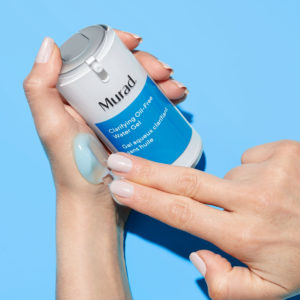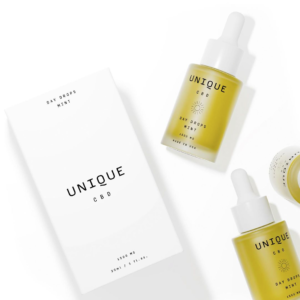 Unique CBD believes that wellness and beauty start from within. Their range of CBD drops are designed to enhance your wellbeing by interacting with our bodies' endocannabinoid system. Ranging from 150mg to 1500mg, Unique CBD's strengths indicate the high standard and quality of the product. The natural peppermint flavour is refreshing, unlike many CBD oils in the market!
Daily Immunity Capsules by Swisse Me
Formulated to support a healthy, active lifestyle, Swisse Me's new Daily Immunity Capsules are packed with Vitamins C, D & Zinc to support immunity and energy production, helping you stay fuelled throughout your day. With added botanical ingredients such as hemp seed oil and ginseng, this multi-nutrient capsule is an all-arounder in the world of supplements.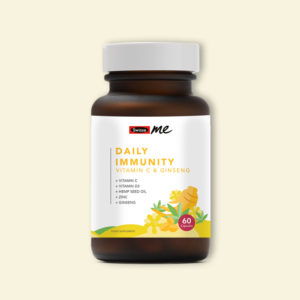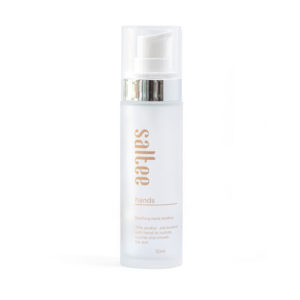 Hand sanitiser has got to be up there for the most used product of 2020 and Saltee new rendition is the perfect handbag essential. Infused with 70% alcohol, to ensure refreshing protection, the formula is delicately scented, with natural essential oils including Neroli which works to hydrate and nourish whilst killing 99.9% of bacteria and viruses.
Helping to fight fatigue Green Juice by Superfoodies is the all-natural energy drink made up of nutritious organic vegetables, fruits, algae & superfoods. Green Juice is a major source of fibre, calcium, phosphorus, iron, magnesium, manganese, vitamin B12 and vitamin C. We love this quick and easy product because it activates your body's natural energy and boosts energy metabolism.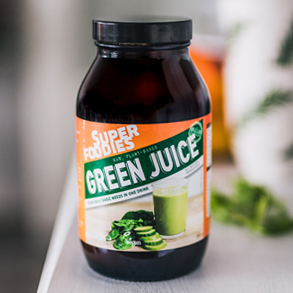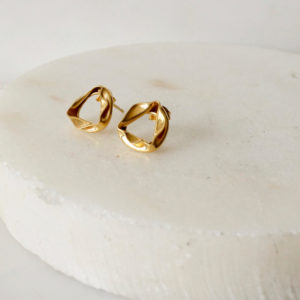 Giving independent jewellery designers a platform, Seekd is the marketplace that features ethically made and responsibly sourced jewellery and accessories. Ranging from affordable to fine jewellery pieces, Seekd brings together an eclectic selection of incredible, unique jewellery designs from designers all over the globe. A real hidden gem, Seekd is the place to source your dream jewellery pieces.