Summer is drawing to a close, which means the wellness industry is gearing up with lots of new and exciting launches ready for the autumn. From micro gyms to the ultimate kitchen essential that will transform the way you cook, a brand new family hub with wellbeing at the centre and much more, here's what's new in the world of wellness this September.
It's not often we get excited over cookware but Our Place has certainly given us reason to! Upgrading the way we cook in more ways than one, Our Place has designed game-changing cookware that's taken the industry by storm. Their signature product, the 'Always Pan' is the ultimate hybrid kitchen accessory, with the ability to braise, sear, steam, strain, saute, fry, boil, serve, store…you get the picture! The best part about the Always Pan is the way it combines every single pot, saving you space and money, plus it's surprisingly light making it easy to handle whilst being super durable to last a lifetime. The nonstick ceramic coating on this eye-catching bit of kitchen kit is second to none, we're literally blown away by the high level of performance which really does transform the way you cook. It's definitely the most slippery surface we've ever cooked on but, most importantly, it's made without potentially toxic materials such as PFOAs, PTFEs and PFAs commonly used on other pans, making it safer and healthier for you and your family. With genius built-in hacks such as the spoon rest, steamer basket and 'stay cool' handle, it's fair to say the Always Pan is worth every penny, plus it looks so beautiful front and centre in the kitchen. Much to everybody's delight, Our Place has just launched their brand new 'Perfect Pot' which also adopts the same 'does-it-all wonder as the Always Pan. Boasting a similarly sleek design and non-toxic, nonstick ceramic coating, this duo makes cooking and cleaning a seamless task, not to mention the number of compliments you'll receive from guests as they enter your kitchen!
Thoughtfully curated with a conscious mind, Mint Green is the online store connecting mindful shoppers with planet-friendly brands. With many of us making our best effort to shop more sustainably, sifting through the information on the back of beauty and wellness product packaging to deem whether or not you trust the ingredients and sustainability promises is a tedious process which is where Mint Green steps in to take out all the fuss. Every single product has been vetted by their team to meet the 'Mint Standards' which ensure they are vegan, organic, natural and plastic-free. These are the basic requirements and from there, products can further be categorised into coral reef safe and refillable. Mint Green's catalogue spans clean make-up, skincare, haircare, bath & bodycare, men's, mother and baby, health & wellbeing and home & living. Not only do the brands hold strong sustainable values but they also boast beautiful aesthetics that will look sleek in your home. With a range of bundles on offer, Mint Green is great for purchasing greener gifts for loved ones or just for yourself. We hope you love exploring the Mint Green website as much as we did, it's opened our eyes to so many cool new brands in the health and wellness market and has become our one-stop shop for all things sustainable.
Dubbed the "Soho House for yummy mummies" B_together is a new hub all parents have been dreaming of! As much as our children love soft play, we adults can't say we feel the same…B_together has completely reinvented this concept with their new family members club based in St. Johns Wood. SustaDesigned with the modern family and planet in mind, B_together encompasses a nursery, sustainable brasserie, eco-led retail area, meeting spaces, a designated members club floor, bookable workspaces, games room, art studio and classes, children's soft play zones, and an apartment for short stays, across four floors. Founded by child pioneer Maggie Bolger, B_together sets a new benchmark for child-friendly environments. Not only can the space be enjoyed by toddlers to teens and adults in equal measures, but the interiors are also worth mentioning as the space is so beautifully designed. Keen to steer kids away from tech devices the club offers art classes, cooking classes, move classes and more. Camps are available in the school holidays so you can crack on with work in the workspaces, knowing you're little one is enjoying themselves. There's even a study hub for teenagers to have a quiet place to get homework done. Providing the perfect for parents to work, connect and relax, while the children learn and play, B_together is most certainly one of the most exciting venues for the whole family to indulge in! 
Craving total seclusion, otherworldly scenery and undisturbed bliss? Look no further than the newly opened Six Senses Shaharut. Located in the Avara Valley in the south of the Negev Desert, Israel, the resort has the most jaw-dropping backdrop of rolling orange sand dunes and panoramic views of dramatic cliffs on the horizon. Housing 60 suites and pool villas, which all boast an earthy, nomadic design aesthetic, the resort has elements of ​Biblical Heritage of Ancient Negev Desert throughout. Wellness is an integral pillar of the Six Senses ethos, and the Shaharut resort's health and wellbeing offering provides an idyllic haven for self-care. With a state-of-the-art spa, fully-equipped gym, yoga studio, nail bar and Alchemy Bar to mix your own blend of all-natural spa botanicals, wellness lovers will be completely immersed and in heaven! The spa offers locally-inspired treatments and integrated wellness therapies such as sound healing, Ayurvedic massages, facials and more. Offering a creative approach to cuisine with the best of Israeli and Mediterranean influences, the food is locally sourced, fresh and seasonally produced, with much of the produce comes from the resort's organic gardens. For a fine dining experience, the Midian serves up mouthwatering meals with an abundance of Israeli flavours. Edom View is perfect for a light bite surrounded by desert sights offering Middle Eastern-style mezze. The resort's bar and music shrine, Jamillah, has a laid-back atmosphere where you can sip on crafted cocktails soundtracked by their signature hand-picked deserts. Encapsulating a sanctuary to disconnect from the rest of the world and unwind, Six Senses Shaharut is the wellness destination for all wanderlust seekers.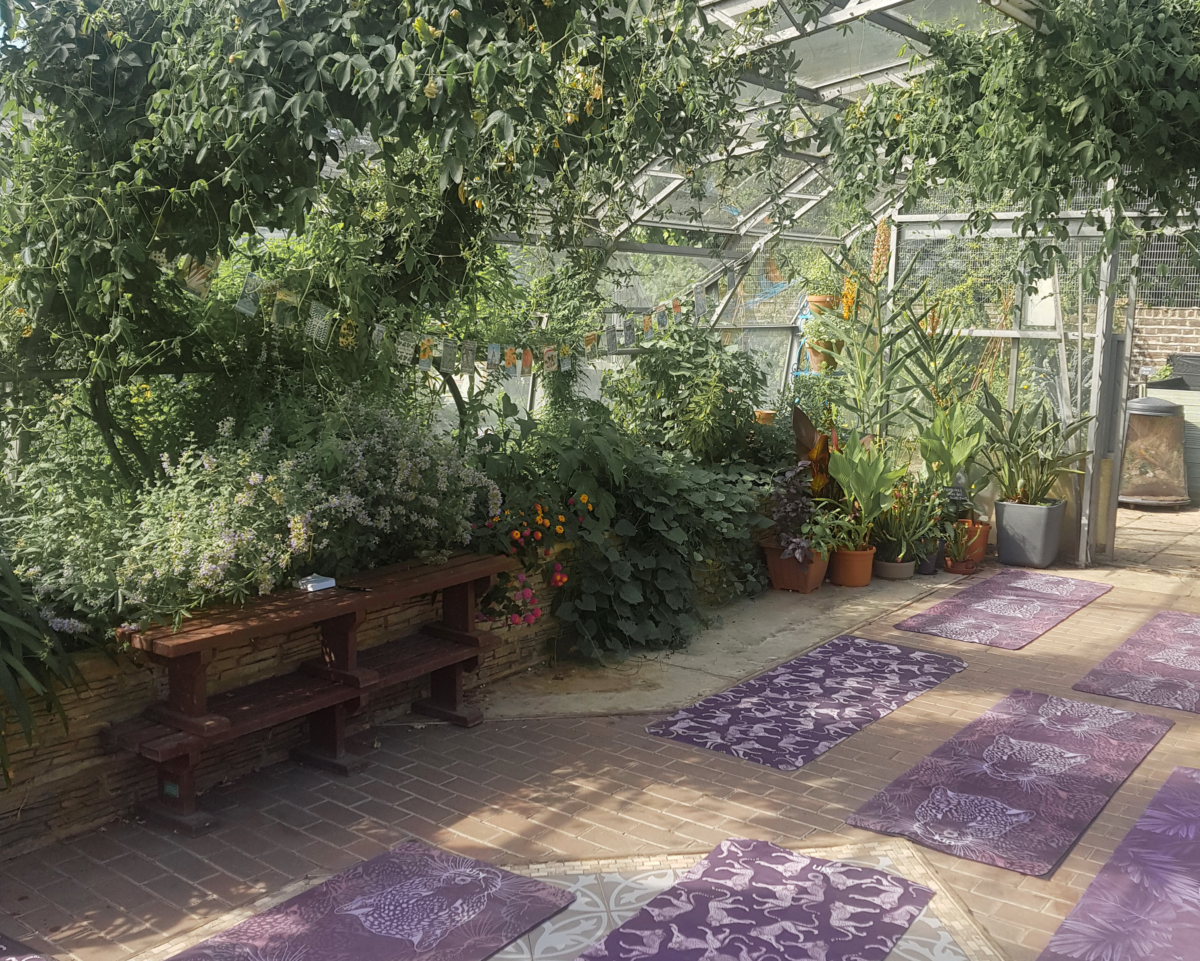 Yogis based in the South West London area are in for a treat! Glasshouse Yoga, run by Yoga Collective London offers Vinyasa classes in, you guessed it, a glasshouse. Set in Ravenscourt Park, the urban wellness space allows you to escape the city and connect with nature on a new level as you flow surrounded by greenery. The Glasshouse is organically heated by the sun for a warm Yoga flow like no other. For a zen-filled practise the Yoga and Breathwork session will take you on a mesmerizing journey led entirely by your own breath. The Power Hour classes build heat in the body for a full Vinyasa experience. The Yoga Flow classes provide total bliss for both mind and body. Classes run every Wednesday evening and Saturday morning, get booked in now to experience this unique space!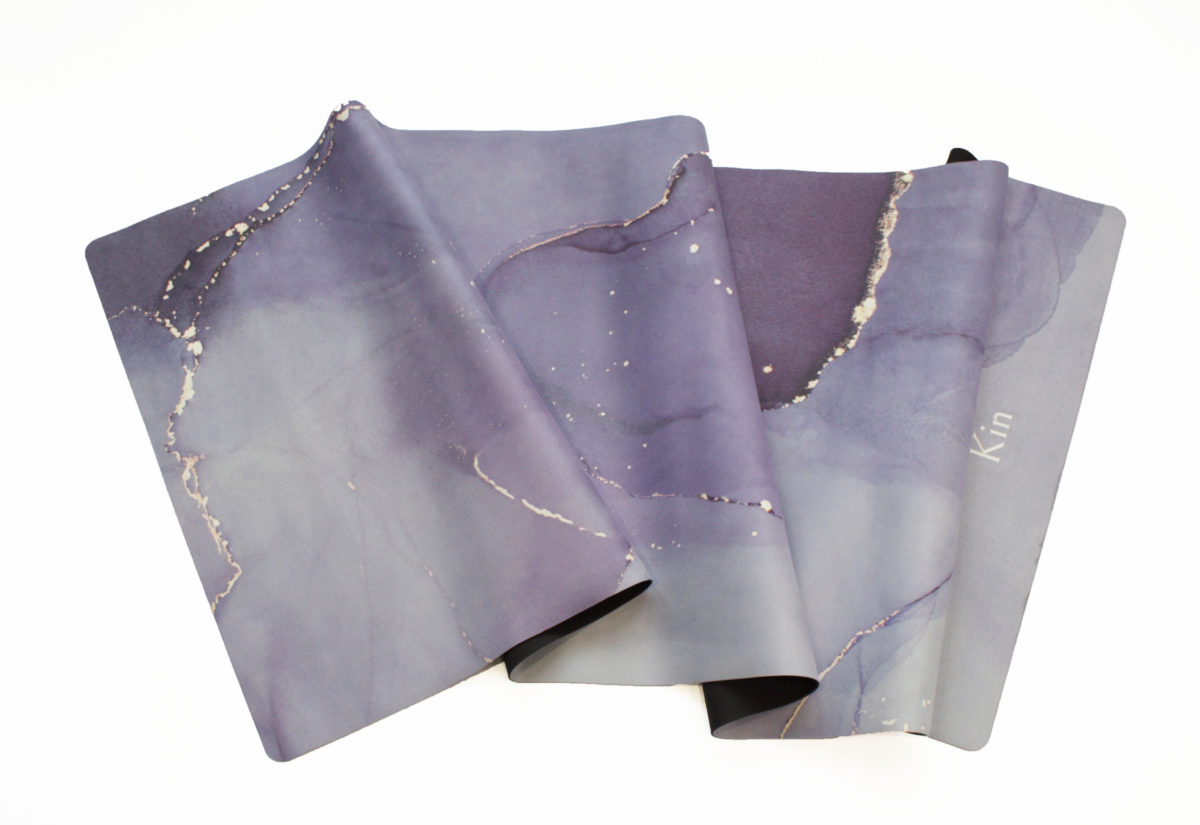 Made from eco-friendly 100% natural rubber, Kin Yoga's new Halcyon Dreams collection of signature travel mats are designed to transport your mind, body and soul as you embark on a zen-filled practice. Comprising four celestial designs the mats are inspired by elements of nature including the clouds, forests and starry sky. The mats are foldable and lightweight making them ideal for travelling. The most important thing we look for in a yoga mat is how stable it is and rest assured Kin pass the test with their sturdy which refrains from stretching or curling up for an undisturbed blissful practice. The dreamy patterns, with flecks of gold, are what really makes the Halcyon collection unique from other yoga mats on the market. There is something so fitting about the art of yoga and these immersive prints that blend so well together, adding another dimension to your practice.
Fusing architecture, elegant design, state-of-the-art wellbeing and leading restaurants, Pan Pacific is the newly opened hotel offering an elevated experience in Liverpool Street. After much success across Asia, Pan Pacific London marks the hotel and resort group's first location in the UK and Europe and plans to bring the same level of luxury. Whether you're travelling to London or you fancy being a tourist in your own city, Pan Pacific is a worthy destination for a mini-break. The rooms offer both elegance and peacefulness with a wide range of rooms and suites to suit you. Pan Pacific strives themselves on their many dining choices, from authentic Singaporean-style fine dining at Straits Kitchen to their lively cocktail bar Ginger Lily, The Orchid Lounge which serves up seasonally-inspired Afternoon Tea and The Devonshire House Bar designed by Tom Dixon. The wellness programmes rival most within the hospitality industry, with innovative health and wellbeing experiences. Facilities on the dedicated wellness floor include an infinity pool boasting views over the Plaza, an indulgent spa, a high-performance interactive gym, relaxation pods, a unique mindfulness studio and a dedicated living room for rest and relaxation, complemented by a wellness menu curated by the in-house nutritionist. Plotted in an ideal location for exploring all of London's hotspots, Pan Pacific is one to visit if you're planning a trip to the capital.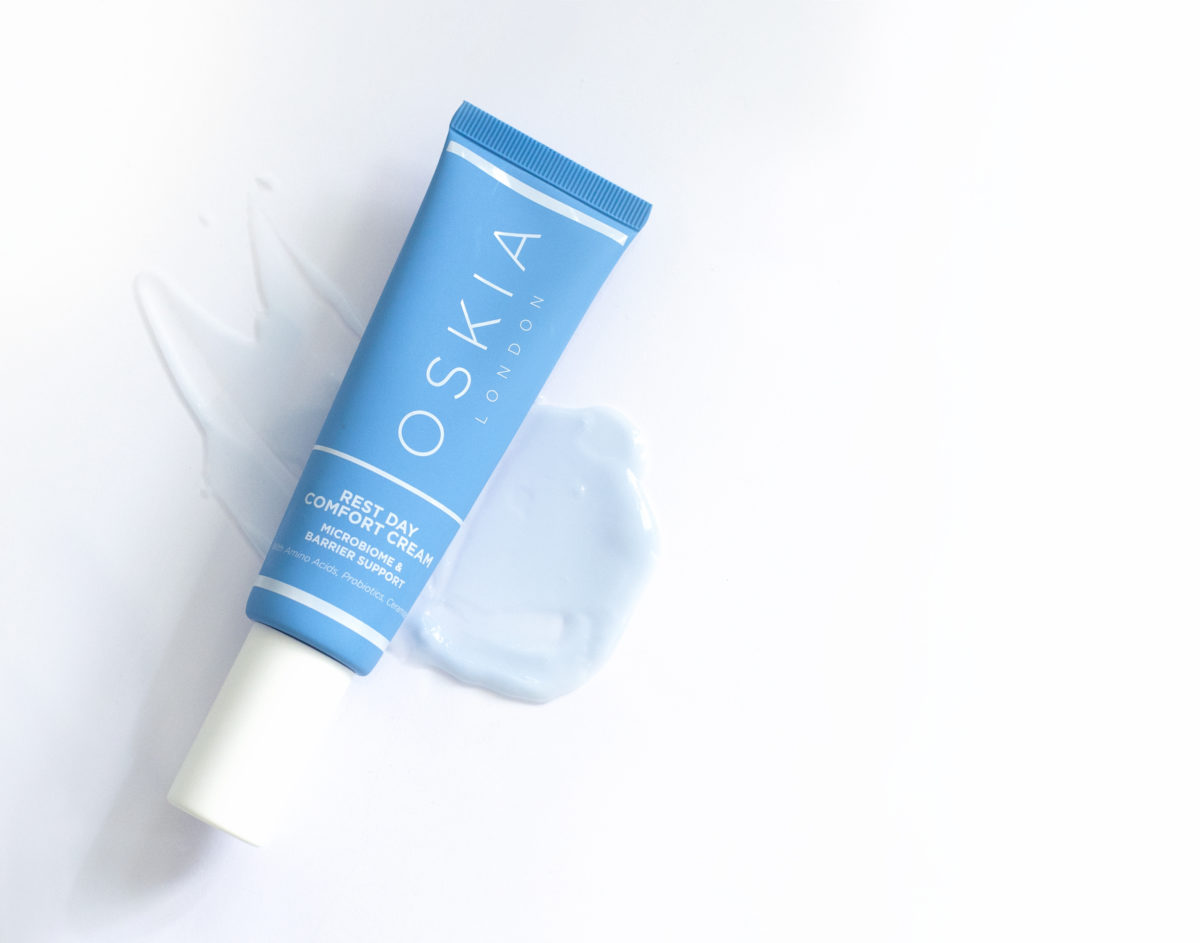 Keen H&H readers will know that Oskia is one of our go-to skincare brands. With beautiful formulas that deliver effective results and ingredients we can completely trust, the ever-growing range of products never ceases to provide the wow factor. Oskia's newest edition, the Rest Day Comfort Cream is no expectation, packed with amino acids, probiotics, ceramides and vitamins, it's a skin-loving cocktail of goodness. The main purpose of the new product is to provide microbiome and barrier support by creating a layer of protection on the skin. Using a unique, innovative Bio-Mimetic Nutri-Barrier Complex, the soothing moisturiser is suitable for both day and night. Oskia is a stronger believer that a barrier repair cream should be the cornerstone of all good skincare routines for healthy skin, and we couldn't agree more. With external environmental factors on the rise, Oskia's new Rest Day Comfort Cream has never been more needed!
Bringing a unique, new concept to the fitness industry, ELYSIUM is filling a very much-needed gap in the market. If you're a personal trainer or you know someone who is, ELYSIUM might just be the concept that takes your business to the next level. The luxury micro gym is available to rent for you to train your clients when it suits you. There seems to have been very limited options for where PT's can in the past, parks with limited equipment and weather permitting or gym floor space with subsequent extortionate rates. ELYSIUM is changing the scoop with their kitted out studio, ideal for 1-to-1 PT sessions and at a fraction of the price of long-term rental options. Boasting accessibility, flexibility and affordability ELYSIUM operates on an easy to use app where you can book the gym out as well as let yourself in once your session begins. The micro gym is equipped with a Concept2 Rower, SkiErg and BikeErg plus a full cable machine and of course, no gym would be complete without a squat rack, plates, dumbbells and kettlebells. There's even a bathroom fitted with a shower and luxury toiletries if clients wish to shower post-workout. Offering clients the best of both worlds in terms of private space and state of the art equipment, ELYSIUM gives PT's the chance to provide a luxury experience without being tied down which in these times seems more important than ever. Even if you're not a professional in the fitness industry and you like the sounds of ELYSIUM you can book the micro gym out to come along and train with a friend which makes a very welcoming change from packed out gyms…plus you can plug in your own music to the surround sound speakers!
---
READ MORE: 5 Ways You Can Boost Immunity Post-Summer