From new studio openings, an online waste-free grocer, sustainable running shoes and more, here's what's in store for you this October from the world of wellness.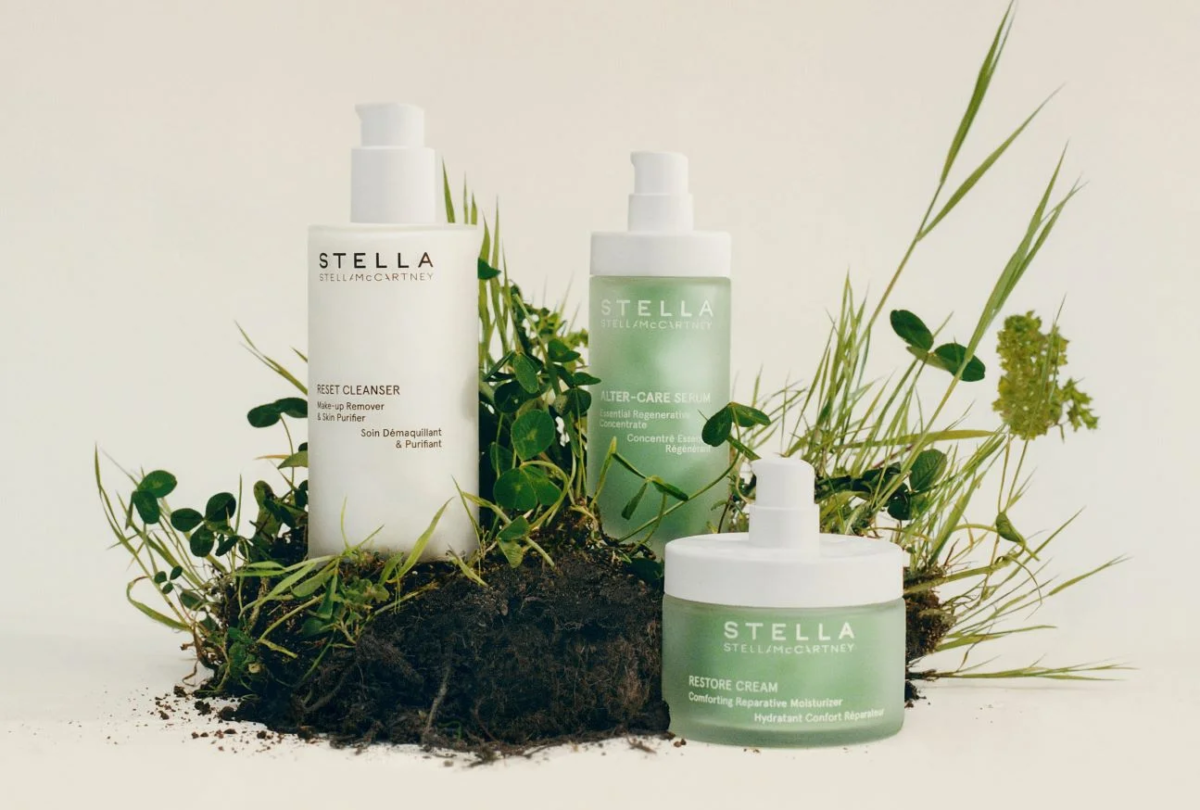 The New Skincare Line From The Pioneer Of Sustainability…Stella Mccartney Beauty
Pouring her cruelty-free ethos into a brand new skincare line, Stella McCartney has partnered up with the luxury conglomerate LVMH to bring us 'Stella by Stella McCartney'. It comes as no surprise that the eco-credentials are faultless, boasting 99% natural ingredients on all three refillable products in the initial launch; The Reset Cleanser, Alter-Care Serum and Restore Cream. Including unique uses of minerals like organic rock samphire, which works in a similar way to retinol and lingonberry extract, which is a natural-origin hyaluronic acid, Stella has thought outside the box to deliver natural solutions with regenerative properties. Inspired by her Scottish heritage the skincare line gives the scent of the purest mountain air, with notes of clove, pine and eucalyptus.
The Zero-Waste Online Store To Fill Your Pantry & Home…Dizzie
Dizzie is the online waste-free grocer on a mission to make refilling groceries at home as easy and convenient as single use. Fill up your reusable pots with cupboard essentials such are pasta, grains and nuts, sweet treats like Doisy & Dam chocolate and savoury snacks, household essentials, and personal care items including brands like Seep, Home things, Dame and Wild deodorant which are delivered directly to your doorstep. Just return back when empty, and you can fill up on your favourite groceries over and over again, and reduce pointless plastic.
The Running Trainers To Get Your New, Greener PB…Zen Running Club
Pushing the boundaries of sustainability and performance, Zen Running Club's new world-class running shoes are the new addition to your workout wardrobe. The concept, design and production are utterly slick, ZRC harnesses the plant properties of eucalyptus, sugarcane, and natural rubber to create trainers that work hard to meet your running goals and what's more they look the part too. Rivalling any high-end running shoes on the market, a pair of ZRC will have heads turning during your run! Made without compromises, the ZR-01 provides a neutral-support cushion that's 100% plant-based and vegan-approved, prioritising natural alternatives to traditional materials.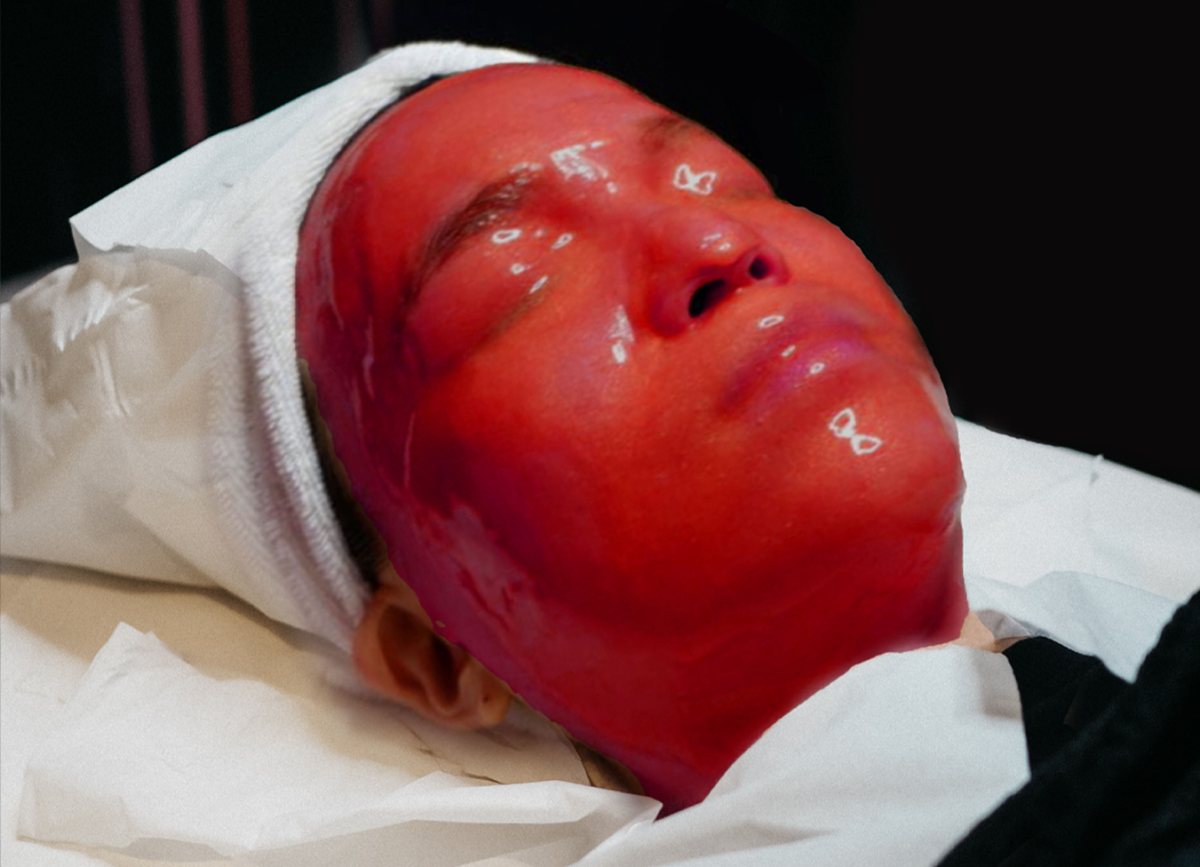 The Facial To Get You Halloween Ready…Vampire Infusion Young LDN
Ahead of Halloween, beauty boutique, Young LDN has revamped their treatments with a spooky twist! Their exclusive Halloween Vampire Infusion Facial includes a Poly-L-Lactic Acid Hydrojelly mask to stimulate collagen production, the thick red formula is coated onto the skin making you look like something out of a horror movie…but don't worry, it leaves your skin looking smooth and rejuvenated! To finish off this medical-grade facial, your skin will undergo an Intraceuticals Oxydermabrasion infusion to give a glow that will leave your skin feeling refreshed. Be sure to book yourself in for a manicure with spooky nail art designs to get you Halloween-ready!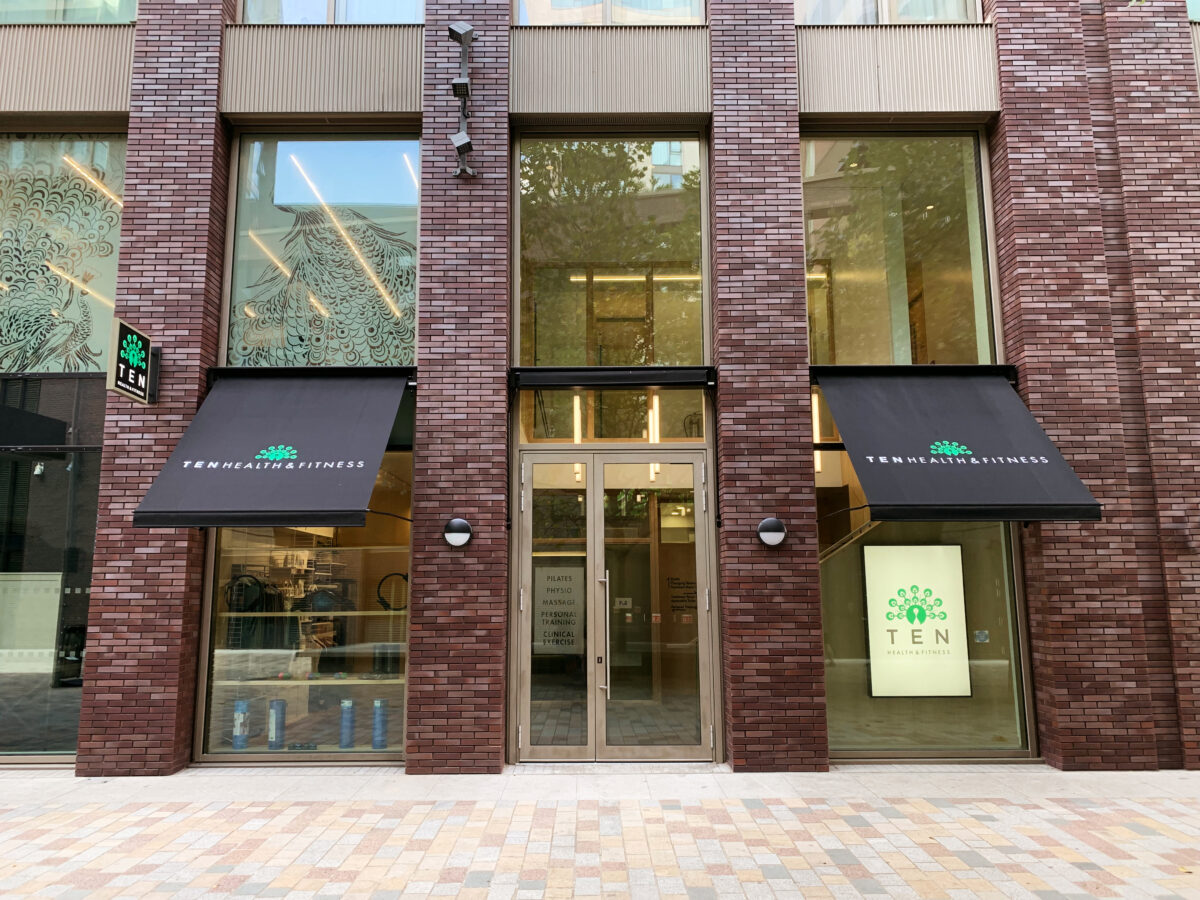 The New Studio That Fuses Fitness & Health Care…Ten, Embassy Gardens
Nine Elms is quickly becoming one of London's most desirable postcodes, with Embassy Gardens at the heart of the modern neighbourhood. For the first time in 15 years, Ten Health & Fitness is coming south of the river to open up their 11th studio positioned in between Vauxhall and Battersea Power Station in Embassy Gardens, Nine Elms. The new studio will continue to bridge the gap between the fitness and medical sector, which Ten are renowned for doing, bringing a 360-degree approach to your wellbeing. The studio will house a full range of services from Ten's trademark Dynamic Reformer Pilates, Personal Training, Physiotherapy and Massage therapy, all delivered under one roof by experts in their field.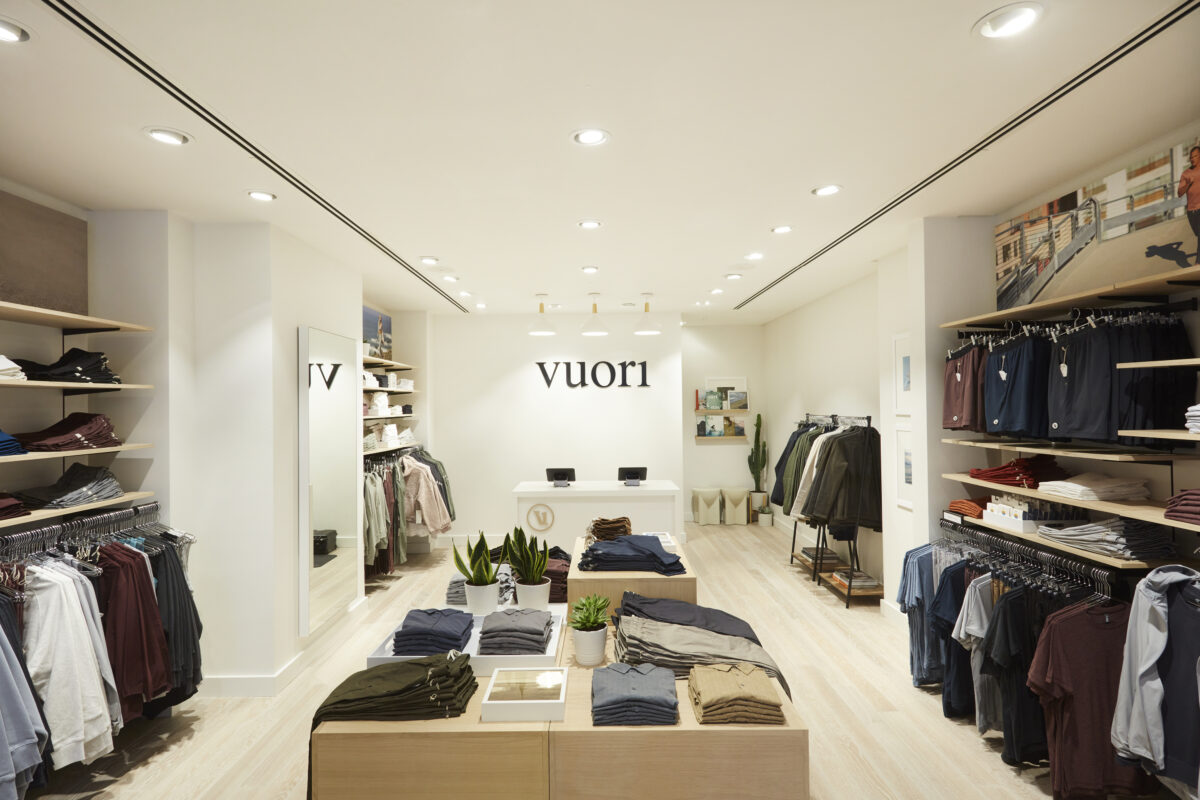 The Cali-Based Activewear Brand Opens UK Store…Vuori, Covent Garden
One of the fastest growing activewear brands in the US, Vuori has opened up its doors for the first time ever in the UK with the launch of its initial international store in London's Covent Garden. The Cali-based brand pays homage to its heritage with elevated everyday apparel essentials that are both performance-led and adaptable to your lifestyle. Material innovation and durability are at the heart of every product, with the aim to create better products for a better world, that last. With a clean, modern aesthetic inside, Vuori brings together a hub of wellness-loving individuals with a passion for health and fitness.
The Programme To Master A Sleep Routine…The NEOM Perfect Night's Sleep Plan 
Sleep, or shall we say 'a lack of', is a hot topic in wellness which we're all trying to master. NEOM's new initiative, the Perfect Night's Sleep Plan might be the key to helping you doze off with ease and most importantly stay asleep! This science-backed 28-day program created by sleep consultant and Director at Elite Sleep, Nick Witton, harnesses '11 Golden Rules' which should be practised every day in order to unleash restful nights on uninterrupted sleep. Enhanced with NEOM's divine 'Scent To Sleep' range featuring the sleep-inducing pillow mist, magnesium body butter and relaxing candles.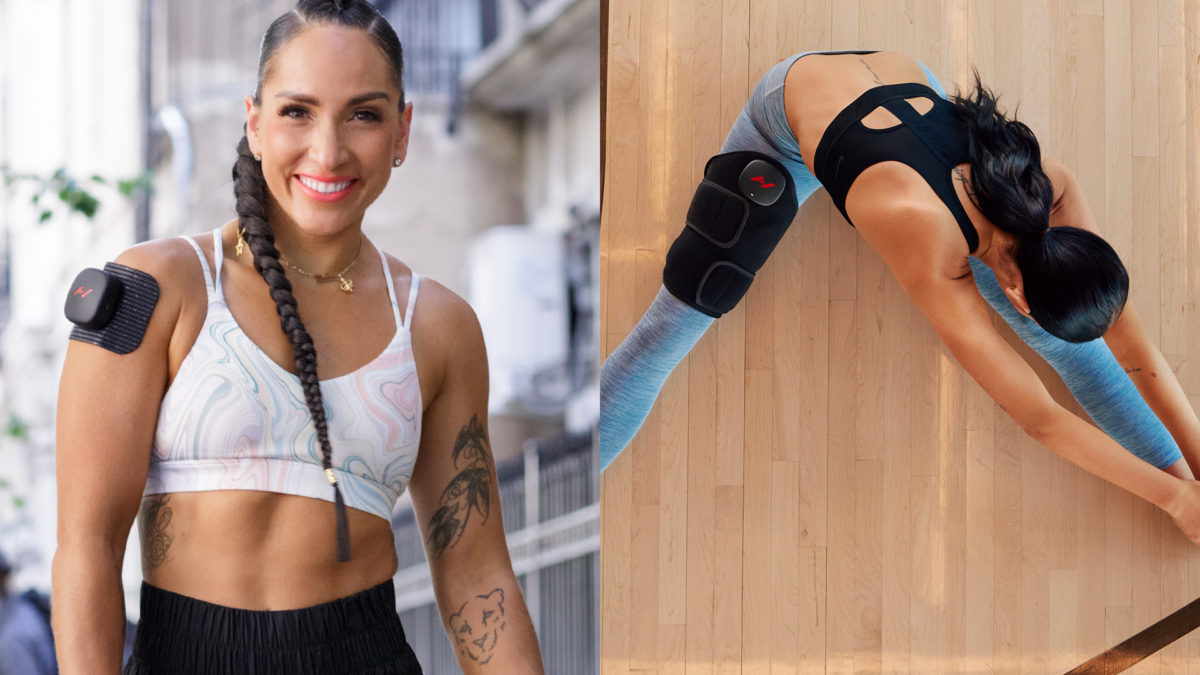 The On-The-Go Recovery Gadget…Hyperice Venom Go and Venom 2
Aiding recovery through the power of tech, Hyperice is making recuperation as accessible and easy as can be with the launch of their two new products in the Venom range. Harnessing heat to relieve stiffness and soreness both these innovative pieces of kit utilise Hyperheat™ Technology which delivers a faster, more consistent distribution of heat across a greater surface area. First up, the Venom Go is a heat and vibration wearable that sticks onto your body for targeted relief whether it's your neck, shoulder, calf, forearm, you name it…it can go anywhere and the best part is that it's small enough you can wear your normal clothing over the top, hence the 'go' element! The Venom 2 is the most advanced heat and massage wrap on the market with different straps to fit various areas of your body including the shoulder, back and legs. Heating up to 55°C in just one minute, the Venom range is impressively effective, getting to work on sore, stiff muscles in no time!
The New Family Hang-Out Destination…Jaego's House
Introducing the opening of a new kind of family club set to open this October, Jaego's House, nestled in the heart of Kensal Rise, offers a multitude of facilities that will please the whole family. Jaego's House encompasses an Ofsted registered nursery, jungle gym and soft play, a crèche, kids' club and cinema room for children, then an adults-only co-working office, gym, treatment rooms, lounge and snug! Allowing your kids to let off steam whilst you can work, exercise or relax all under one roof sounds like the dream to any parent trying to spin multiple plates at once. Decorated to perfection, the interiors are state-of-the-art yet homely…it's like a home-from-home sanctuary! Opening in due course, Jaego's House will soon also have a waterside café and restaurant offering all-day dining for both members and walk-in guests.
The Place For Perfected Tootsies…Margaret Dabbs Richmond
For the creme de la creme of pedicure treatments, there is only one place to go and that is Margaret Dabbs. South-West Londoners will be very pleased to know that they can now get their feet perfected in the beautiful leafy town of Richmond. Margaret Dabbs has opened a brand new clinic in the heart of the high street, offering the acclaimed expertly crafted Podiatry treatments and products which give the brand its cult status. Transforming feet for over a decade, Margaret Dabbs is renowned for fusing together the best of science and podiatry to offer medical-grade treatments in the most luxe way possible. Their 'Perfecting Pedicure' with a Foot Health Specialist is a hefty step up from your average pedi, giving a full foot overhaul! Combining the medical elements that enhance results with relaxation, you will leave feeling indulged plus your feet will feel completely reborn! The brand-new clinic in Hill Street offers manicures and pedicures as well as collagen lift facial and body treatments and other generic beauty treatments, giving customers the opportunity to take care of all their beauty needs under one roof.
---
READ MORE: 5 Most Common Nutritional Deficiencies: Are They Affecting You?