September marks the time for getting back into wellness after a long summer of indulging, it's been an incredible few months of sunshine but we're ready at H&H to kickstart your health and these new launches are just what you need for a bit of inspiration. From sustainably led meal deliveries ideal for a convenient healthy lunch, new nature-inspiring retreats, an avo-crazed restaurant and much, much more, here's what's new in wellness this September.
The Sustainable Meal Delivery Service…TYME Food
Setting itself apart from the competition, TYME prides itself on being a B-Corp sustainable plant-based food delivery service that makes your life significantly easier. Designed to make weekdays as seamless, stress-free and healthy as possible, TYME offer personalised ready-to-eat breakfasts, meals, snacks and health shots to power you through your day…plant style! The packaging ticks every box, with the pouches being fully recyclable, easily transportable with no spillage and displaying nutrition clearly, we love the graph that breaks down all the values and makes it so easy to understand. Built around flavour, the meal options boost fresh veggies, superfoods and nutritious grains, all of which are plant-based. Be sure to try out the Spiced Oats and the Golden Californian meal!
The At-Home Nail Art Solution…Fimpo
This revolutionary idea will save you hours of time and money at the nail salon! Fimpo is the nailcare brand that gives you nail art from the comfort of your own home and the best part is, it's completely dummy proof, so if you're woeful at painting your nails (especially the right hand), this will have you covered. Choose from creative nail art in various popping and minimal prints and patterns that are vegan, cruelty-free and toxin-free. Cure with the lamp which impressively doesn't harm your nails at all. Fimpo has changed the game for nail art lovers, once something that only professionals could do, and cost an arm and a leg, this brand has managed to make it accessible to all!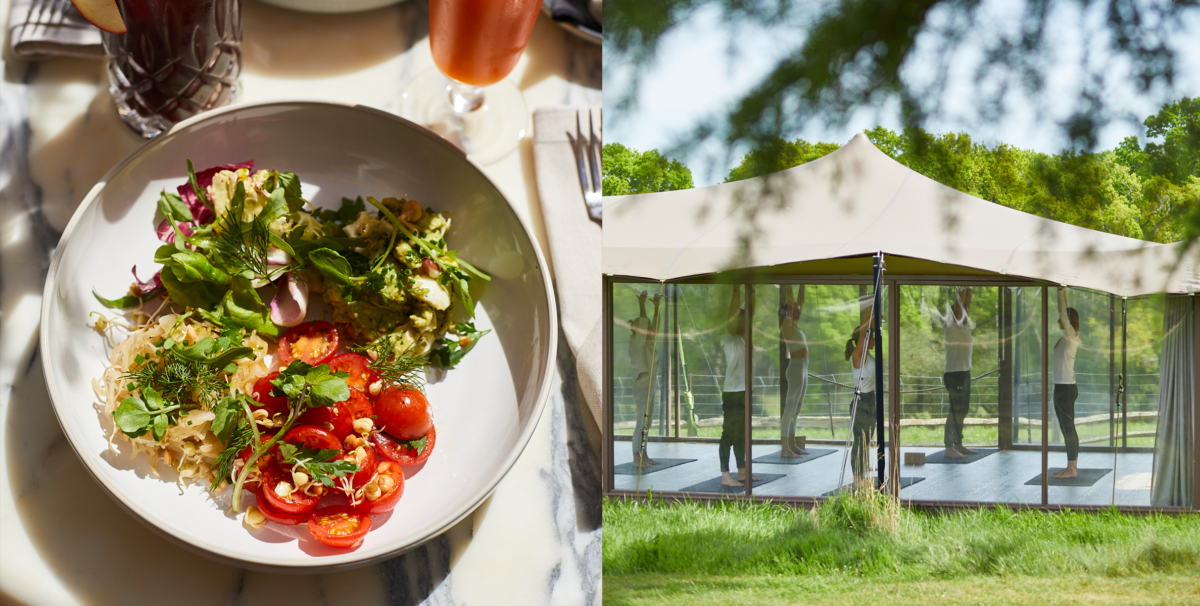 The Nature-Inspired Retreats…Lime Wood 'Rewilding' Retreats
Launching this month, Lime Wood's nature-inspired spa, Herb House, is hosting a selection of 'Re-Wild Yourself' retreats. Designed to reconnect you with nature, restore a sense of calm and rejuvenate your body, the new spa days and retreats give you a chance to hit the reset button. Guided by the rhythms of the seasons, the retreats vary from 'Wild Wanderings' and 'Forest Fix', both of which are day retreats and include healthy seasonal breakfast and lunch, and The Power of Nature, a three-day retreat in partnership with Bamford. The canopy of ancient trees in the wilds of the New Forest is the idyllic setting for the retreats, intertwined with movement, meditation, holistic rituals and time to indulge in the Herb House Spa, 'Re-Wild Yourself' retreats is the perfect way to immerse yourself in nature.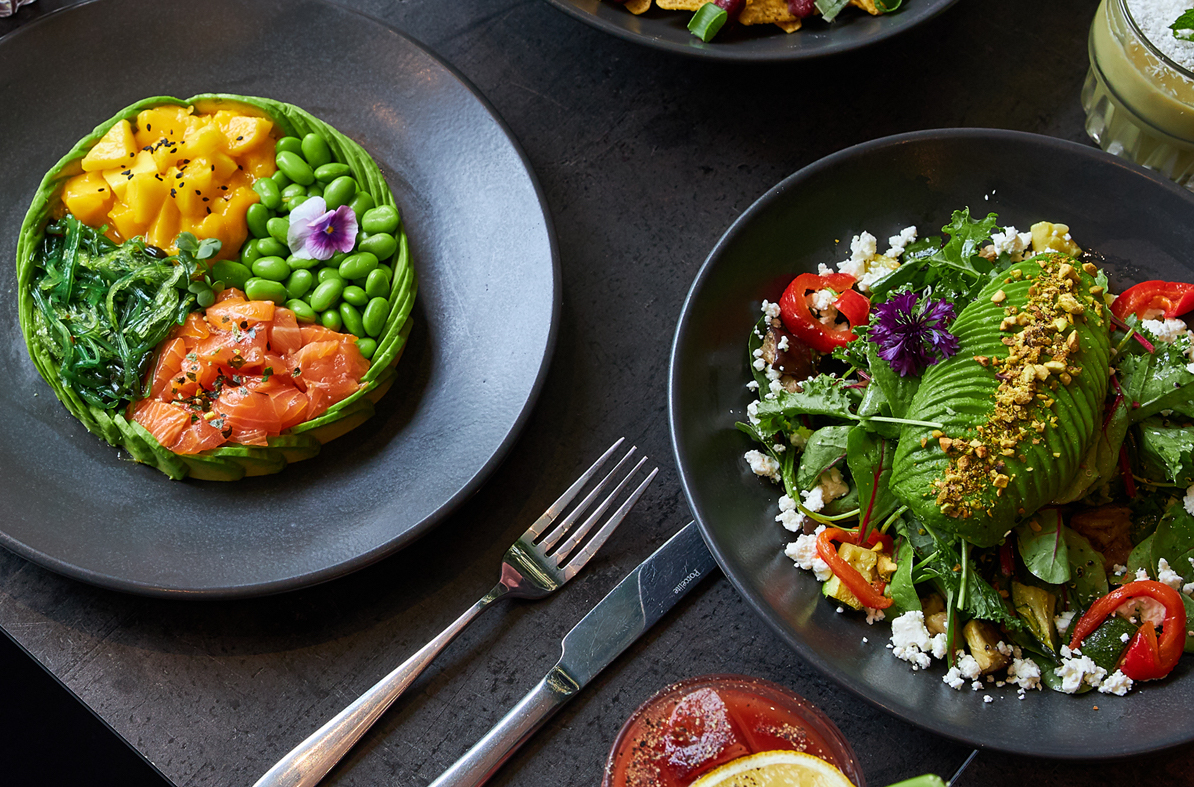 The Restaurant Serving All Things Avo…The Avocado Show
Calling all avo obsessors! The Avocado Show is the new cafe-come restaurant serving (you guessed it) avocado-based meals from breakfast to dinner. Tucked round the back of Oxford Circus on Princes Street, The Avocado Show is in the prime plot for a spot of lunch during a day shopping in London. The restauranteurs have gotten creative with ways to add avo to almost everything on the menu, drinks included! From offbeat selections such as avo spiked cocktails, avo fries and avo pancakes to classics such as avo toasts, eggs benny, poke bowls and burgers, all with vibrant wedges of avocado neatly layered on each. 
The Ice-Cold Wellness Tech…Monk
Wellness seekers are not strange to cold therapy by this point, whether you've plunged into an ice bath, waded into freezing lakes or the sea, stepped into a cryo chamber or even just blasted the shower on the coldest setting, you're bound to have tried it out. The list of benefits is endless, which is why this exhilarating activity has become so popular, and Monk is on a mission to complete revolutionise the wellness trend. Monk is the ​​first smart ice bath and cold water therapy app at home to take you on a personalised, immersive journey that matches over 5,000 years of ancestral wisdom with cutting-edge science. Launching soon, you can join the waitlist to get your very own ice bath fitted into your home, taking you're cold water therapy to the next level.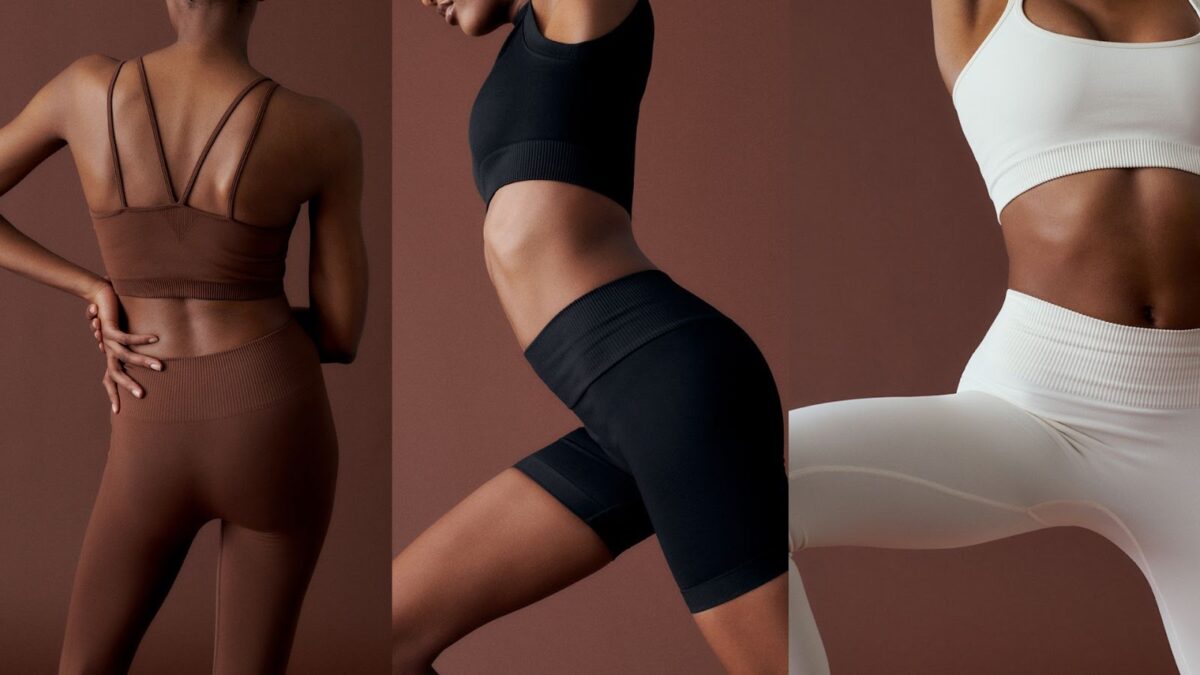 The Eco Collection…VAARA
British Athleisure brand VAARA has launched a brand new collection that will take you seamlessly through to the autumn, with zero microplastic pollution. The Eco Seamless collection features elegantly crafted pieces that fit like a second skin to enhance your body and make you feel confident. The soft-sport sculpting pieces which include a unibody, full-length legging, biker shorts and low to high coverage bra tops are designed to mix and match across the range in three tonal colour blends. Ideal for Yoga, Pilates and other low-impact practices the material provides compressive support, made from a super-soft eco yarn which promotes natural pH balance in the skin for a breathable, fresh feel.
The Luxe Fitness Retreat Destination…Palm Rocks
Luxury retreat destination Palm Rock's has opened its doors this September in Sotogrande, Spain. Already wowing the likes of Ed Westwick, Vogue Williams and Spencer Matthews the residency is incredible, with an onsite gym, swimming pool, and beautifully furnished suites… Plus it's just a stone's throw away from the beach. Headed up by British fitness entrepreneur and celeb trainer, Chris Wharton and his team of elite trainers, each guest will be taken on a transformational wellness plan that combines award-winning exercise and nutrition programming, varying from four to seven days. From HITT to yoga, strength training and more, the programme covers every facet of fitness. Keeping you energised for all the exercise in store, the nutrient-dense daily menu has been curated by a team of talented chefs and registered nutritionists allowing guests to enjoy clean food without deprivation or restriction.
The Diverse Supplement…SOW Minerals
The world's first nutrition brand entirely devoted to people of African, Arabic and Asian heritage, SOW Minerals uses the latest research on women of colour to create tailored formulas. Following the pandemic reports that revealed that those of Black and Asian heritage were affected worse by COVID, founder Simi Launay's brain kicked into gear and decided it was time to create a supplement that was going to support these communities. After extensive research, Launay discovered the vitamins and minerals that would best support, with Vitamin D being the standout ingredient due to the fact that people of colour, tend to be more at risk of deficiency. The end product combines a complex of vitamins that combats fatigue, improves skin health and boosts immunity by activating the body's defence mechanism.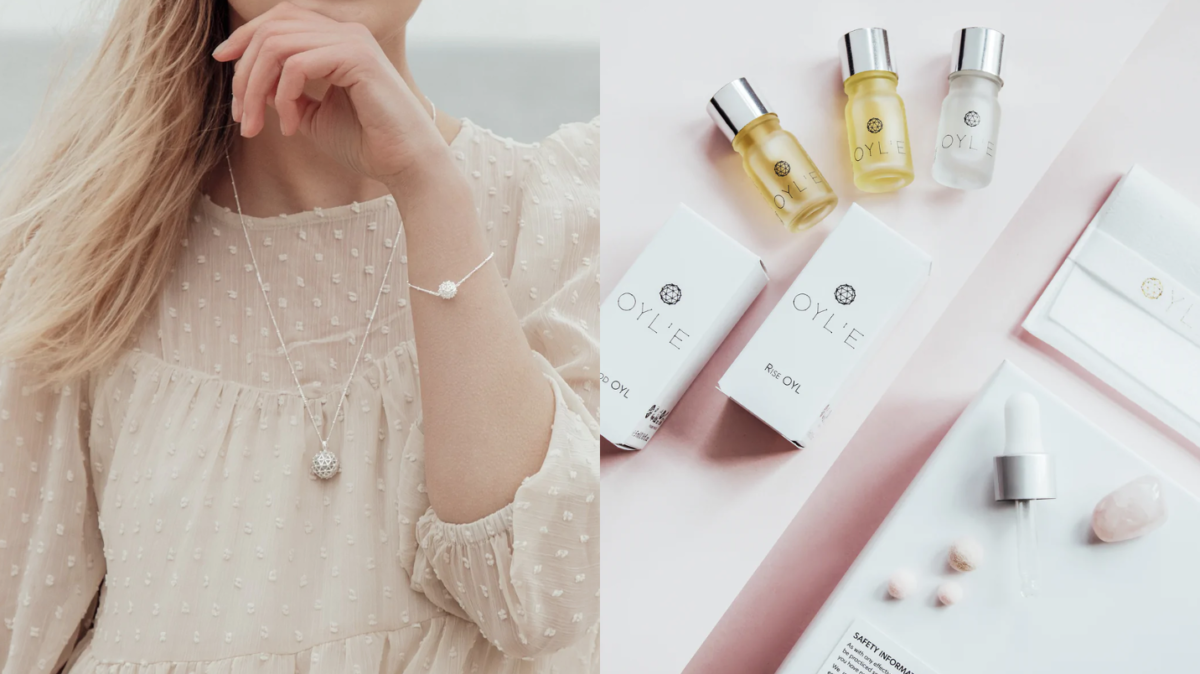 The Wellness Enhancing Jewellery…OYL'E London
Helping you find your inner calm throughout the day, OYL'E London is the aromatherapy jewellery brand creating delicate pieces, with unique diffuser pendants on necklaces and bracelets. Douse the wool bead in the blend of essential oyls then place into the pendant so that the soothing aromatherapy scents flow to you all day long. Chose the blend to suit your mood, whether you need relaxing, uplifting, focusing or purifying. Available in gold, silver or rose gold, the understated pieces are perfect for everyday, with the added wellness benefits giving you that helping help when you most need it.
The Strength Program For Those Short On Time… EvolveYou Strong Express Program
Fitness star and co-founder of EvolveYou, Krissy Cela has launched her brand new Strong Express program within the app, designed to help you get fitter and increase your strength in just 30 minutes, using low-impact movement. Banishing myths that if you're short on time, HIIT or cardio is the only way to go, Krissy's 8-week 'Strong Express' program focuses on three parts in each session using dumbbells only. Foundation; creating a strong base with perfect form to ensure the exercises are targeting the correct muscles, Build; increasing your weight with lower repetitions once you've mastered the movement to gain muscle, and finally Burn; each session is a total body circuit meaning you can expect to increase your functional fitness and enhance your strength as you complete the reps and rounds. The programme launches Monday 12th September.