May is one of our favourite months, summer is brewing, flowers are blooming and the wellness world has an array of brilliant launches lined up for you to try out! From nourishing foodie spots to shake up your everyday lunch, a studio dedicated to recovery, fitness spaces popping up all over London and more, keep reading to stay in the loop with the latest in the biz.
Need a new lunch spot? Serving up Indian-inspired healthy fast food, Tamarind Tiger offers a welcomed change from your mundane sarnie. Representing a mélange of flavours from India, the menu has a variety of options that you'll love, from their hearty tiger bowls to the make-your-own tiffin boxes and burger paos. Accompanied to meat and plant-based eaters alike the options are mouthwateringly tasty, think mango chicken curry, turmeric cauli tikka and tamarind chickpeas to name a few. Bursting with flavour, Tamarind Tiger has invented a menu that takes creative twists on authentic cuisine from all across India, the samosa burger and the gunpowder wedges being two examples of this. The food not only tastes amazing but is also incredibly fresh, with ingredients such as pomegranate and slaw that really lift the meal. Grab and go or dine in at their Baker Street location.
Fusing Pilates, Yoga and Barre in one beautiful townhouse in the heart of Sloane Square, Vita Boutique Fitness is one to visit if you're into low impact, highly effective workouts that will tone, lengthen and strengthen. Tried and tested by Issy, H&H's very own PT, we can say firsthand that you'll have DOMs in new places you didn't even know were possible. Vita's expert instructors will flow you through a number of techniques that you're likely to have never done before, seeing as we've tried many Reformer classes in the capital we were delightedly impressed. If you love trying new ways to move your body, these bespoke exercises will certainly be up your street plus the burner is insane.
Two great female minds have clubbed together, bringing expertise from their experience, to build Volonté, South Kensington's luxe cafe come energy studio. Upstairs you'll find the Volonté Café, a beautifully designed space to enjoy nutritionally balanced dishes. Vidushi, one half of the duo has put her Le Cordon Bleu skills into play here, curating the delicious menu which features smoothies, breakfast, balance bowls, wraps & sandwiches and more! Our top pick has to be the whipped egg omelette, it's so fluffy and packed with protein. Downstairs is the Volonte Energy Studio, run by master trainer Haylene. Her career has taken her through all forms of fitness and the concept for Volonté Energy takes the best aspects of the skills she has accumulated over the years. The signature class U360 is a well-balanced session following a bespoke principle of move, work, restore. The intimate setting means clients really do get the most out of each session, developing technique and form on strength exercises and increasing cardio capacity work rate. Since its opening, Volonté has already adopted a sense of community in the space. We couldn't think of a better spot to grab a juice, do a class and enjoy a post-workout meal that will satisfy in every way!
Notting Hill is a hotspot for wellness havens and new to the roster is RE PLACE, the ultimate destination pioneering health and wellness technology and techniques in Westbourne Grove. Welcoming clients to embrace self-care and active recovery with therapist-free treatment rooms, the energising spaces house high tech body roller machines. Blending science and lymphatic drainage massage techniques, RE PLACE is a completely unique concept for London and emphasises the importance of recovery. Just like you visit your favourite studios for a workout, you can book a session at RE PLACE to prioritise looking after your body for a full 360 degree take on wellbeing. Designed to relax, realign and reshape the body, the multifunctioning roller's use cutting edge infrared technology to help with muscle relaxation as well as chromotherapy to help restore the balance of the body, whilst a collagen lamp helps improve skin quality and air ionisation to increase energy levels. Regular visits to RE PLACE will help with deep tissue muscle release, blood flow boost, elimination of toxins and fluid retention, improved immune system, sleep and metabolism as well as heightened sense of wellbeing. Aside from the physical benefits, RE PLACE provides clients with peace of mind, entering a beautifully decorated, contact-free world of relaxation and healing surrounded by lush plants and flooded with natural light. Following your 45-minute session, grab a shake and a nourishing snack at the juice bar, there is no need to rush! RE PLACE staff will also be on hand to offer a full REcovery package with additional treatments such as a Somadome, the world's first technology-enabled meditation pod. From avid weight lifters to low impact lovers, RE PLACE will compliment everybody, we should be prioritising our recovery and this is the place to do just that!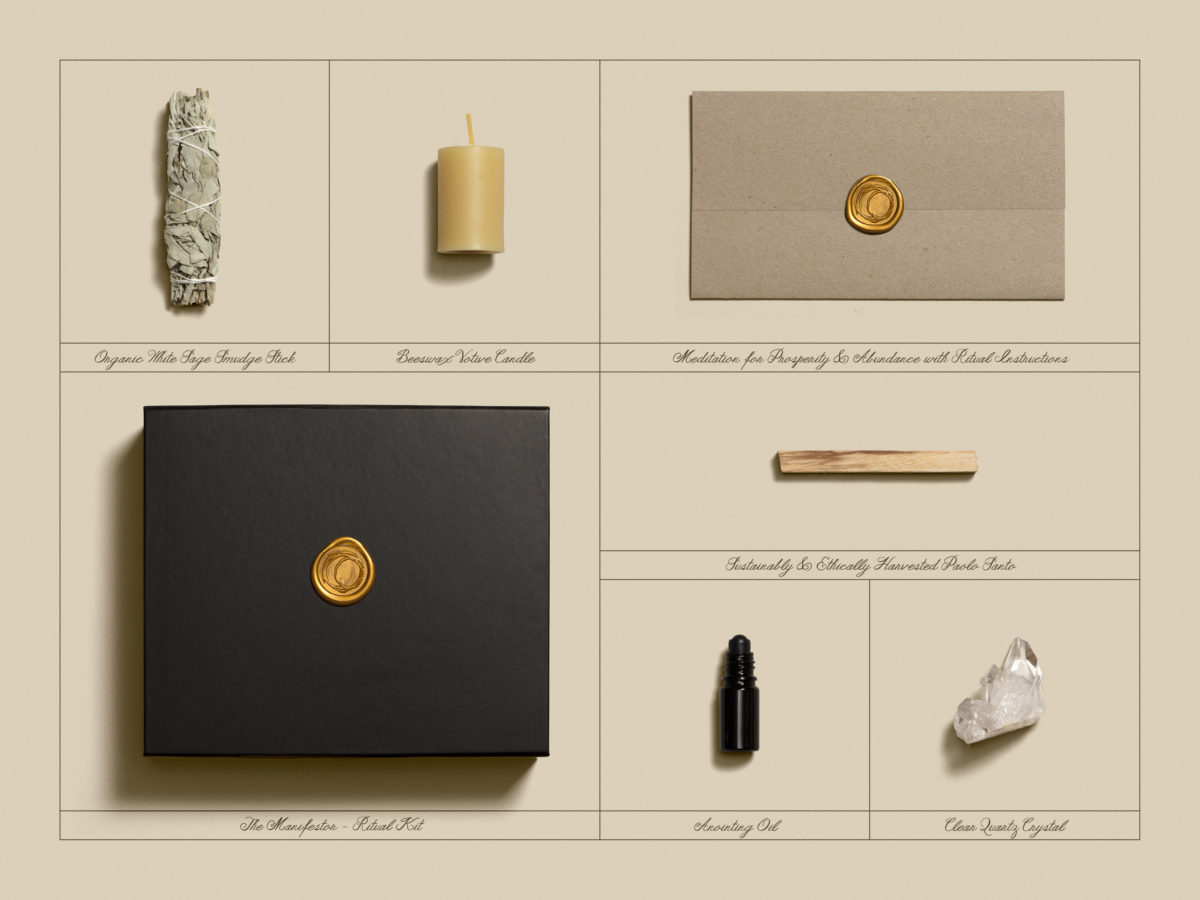 Wellness brands just seem to get cooler and quirkier as time goes on, and one brand we're particularly intrigued with is The Ritual. Founded by Brooke Skinner, renowned within the spiritual community, The Ritual seeks to place a spotlight on Modern Alchemy. Designed for those moments of reconnection that in essence elevate you to a more serene mindset, The Ritual specialises in beautifully curated, handpicked kits filled with candles, crystals, sage and bath teas and body oils. Encouraging you to take five minutes of your busy schedule daily, the kits harness empowering products that make for the ultimate self-care practices.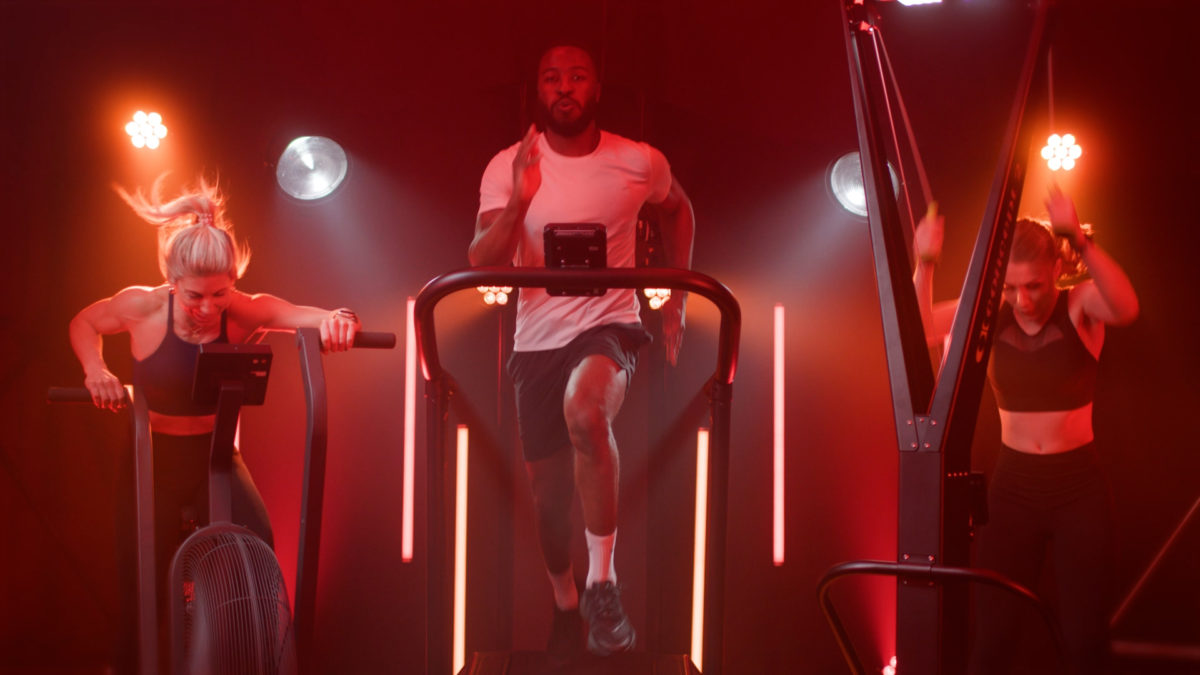 From the mastermind behind KOBOX, Circuit Society is a brand new fitness studio based in Camden. Curated on the foundations of circuit style training, each epic 45-minute class takes you through six stations, for six minutes on each one. Providing a 50/50 split of cardio and HIRT (High-Intensity Resistance Training) these sessions result in incredible benefits from muscle growth, increase in strength and weight loss. Cardio stations include Airbikes, Ski-Ergs and self-powered treadmills and you can expect to be using dumbbells, kettlebells and TRX during the HIRT stations. For those who aren't so keen on HIIT, Circuit Society is definitely the workout for you. Focusing on a different body part, or group, no two workouts are the same meaning you'll never get bored. By adopting the HIRT concept, class goers will focus on quality reps performed with great form with the help of the instructors whilst also getting their heart rate up during the cardio exercises. Not only is this type of workout gentler on the body but it's also more sustainable meaning you're more likely to be able to add in more workouts to your week, so if you thrive on exercise get yourself booked in at Circuit Society now. In a post-pandemic world, the reality is that you'll be working from home a few days per week. Set to break the mould within the boutique fitness market, Circuit Society is out to bring high-quality studio fitness to underserved neighbourhoods all over the UK with their 'micro-studio's' so keep your eyes peeled!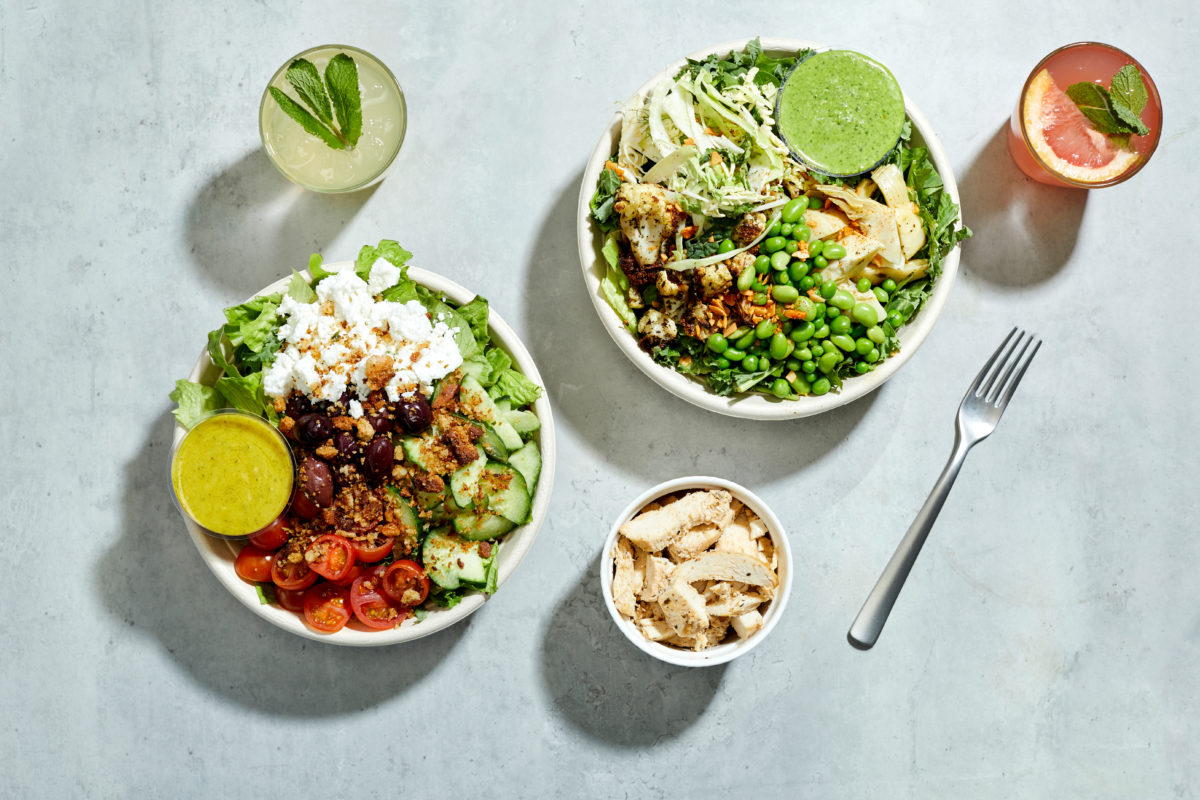 Revamping your boring lunch into the most vibrant, flavour-packed and healthy salad bowl, Atis has now opened its doors in Notting Hill. Following the success of their Shoreditch and Eccleston Yards Store, the experts in creating exciting salads have added new plant-forward food to their roster of toppings giving more crunch, texture and deliciousness! The new West London location is a considered space, encompassing the classic Atis modern feel to fast-dining. Much like the food, the interiors are fresh, contemporary and thought through, offering a welcoming environment for the community to munch on a well-balanced lunch that will keep them full right through to dinner. We are a big fan of the 'build your own bowl' concept that Atis offers, meaning you can choose the ingredients you love the most! Saying that, the new spring menu has some tempting options including the 'Hey Pesto' with Green Leaf Mix, Quinoa, Pea + Edamame Medley, Artichoke Hearts, Green Raw Slaw, Smoked Almonds and Pumpkin Seed Pesto Dressing. Atis' fundamental focus is on being healthy, upbeat and making customers feel good with every bowl, we can vouch that this mission is definitely felt in their new home and tasted in every bite!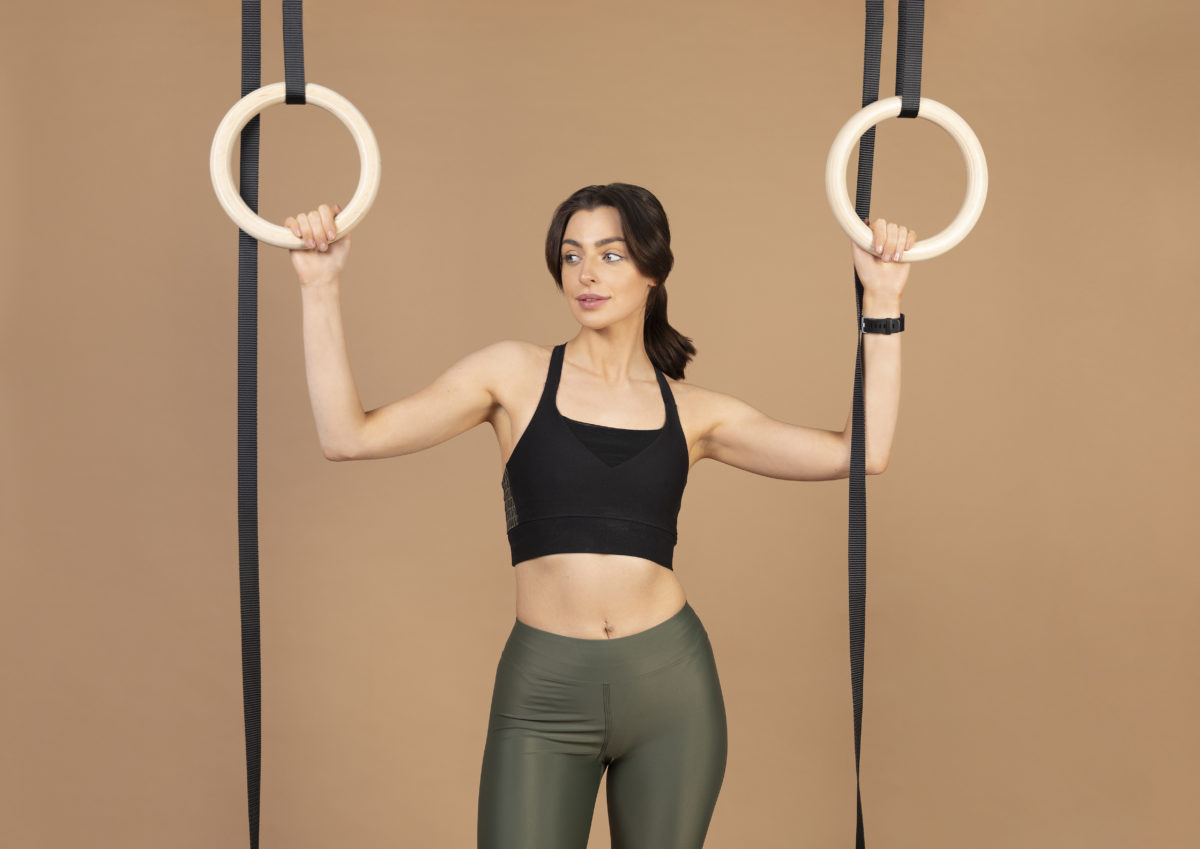 Designed to jump with you, crunch with you, and lunch with you, YANA Active creates luxury, women's activewear that is durable and performance-enhancing. With strong sustainable credentials, YANA design and manufactures their pieces in England from natural or recycled fabrics proving that their ethical mission isn't just a marketing ploy and they're fully committed to minimising their carbon footprint without cutting corners. YANA pride itself as a brand that empowers women to look and feel their best, not only are the pieces flattering but the material also has the quality to match, meaning you'll have the timeless pieces in your activewear collection for years to come. YANA's collections are not over the top or in your face, the muted colour palette means you can mix and match with other pieces in your wardrobe and they'll become a new staple. Harnessing comfort, style and the power to make you feel confident, YANA's multi-functional activewear is a great eco-friendly way to refresh your wardrobe.
Founded by the outdoorsy husband and wife duo, Deanne & Barney Pickard, Flow + Paddle fuse their love of yoga and paddleboarding for a series of retreats that sound like the dream minibreak for any adventurous wellness lover. Flow + Paddle is hosting a series this summer spanning 1 day to 4 days. The day retreats take place on Brighton beach for an afternoon of yoga, SUP, wood-fired sauna, wild swimming and delicious food as the sunsets. The longer retreats are located at the stunning South Devonshire coast where guests can expect 4 days of hiking the undulating coastline, swimming in clear waters, paddle boarding along the sandy bays, practising yoga with views out to rolling fields, eating health conscious plant-based food, laughing, exploring and adventures together.
Lorna Jane Reflective Night Cat Collection
Helping you stay safe on the streets and stand out in the studio, Lorna Jane's new Reflective Night Cat collection comprises a range of activewear made from high-tech reflective fabric to keep you seen in the dark. Unlike other takes on 'high vis' pieces, Lorna Jane have executed the collection stylishly and tastefully. Integrated into the leopard print pattern, the pieces are discreetly reflective, meaning you can strut your cat-inspired set in the gym and stay protected when running on the roads when it's dark. If you're into exercising outdoors when it's dark or you often walk alone during the night, the collection is a real gamechanger to help you stay safe in style. When it comes to running, getting the right leggings is a must…they need to be supportive, not fall down and have somewhere to stash your key and phone, the reflective night cat leggings and shorts tick all these boxes. The design features Lorna Jane's signature Active Core Stability™ which helps them not to slip down when moving plus a hidden pocket to hold your essentials on the go.
New to the skincare space, 'Yoga My Life' is a yoga-inspired brand bringing a full range of natural therapeutic wellness products. Packed with botanicals, natural oils and mood-enhancing aromatics each product comes with positive affirmations and life-affirming mantras to embody whilst you indulge in your skincare routine. Bringing the teachings of yoga into your skincare, founder Farah Khan, who also happens to be a Holistic Yoga Therapist, designed 'Yoga My Life' as a way to encourage others to actively practise self-care and self-compassion. Not only do the products nourish and rejuvenate the skin, but they also provide a wonderful sensory experience. When applying, follow deep breathing, decompress and benefit from the unique combinations of plant oils, botanicals and aromatics! Our top pick from the AfterGlow range is the ​​Clarifying Melting Cleanser, it's gentle on the skin and smells of vanilla…heaven!
---
READ MORE: What Does Your Star Sign Say About Your Sporting Personality?