From cutting-edge health apps to eco-conscious restaurants, wellness travel, skincare and more, here's what we've discovered this May in the world of wellness.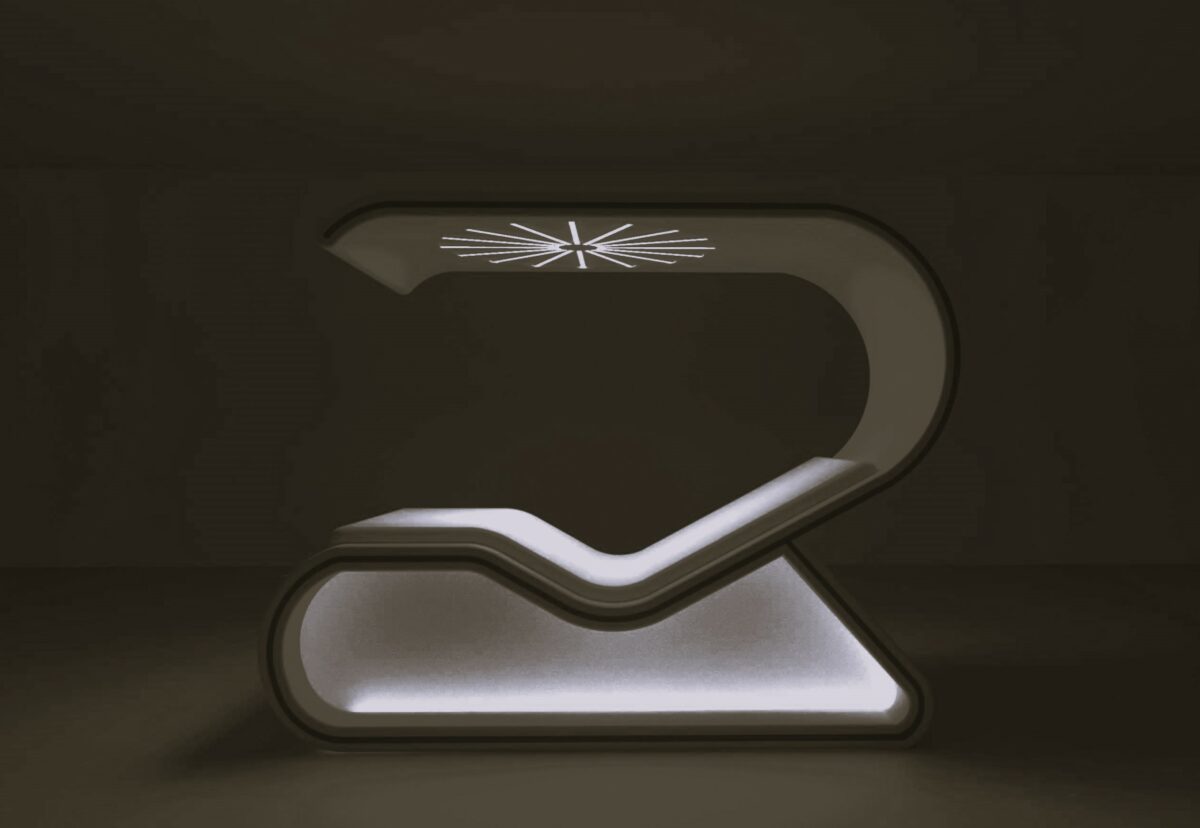 The New Biohacking 4-Step Treatment To Try In SW London
New to wellness space, Grey Wolfe's repertoire of treatments is the advanced Grey Wolfe Method, the 4-step biohacking ritual that harnesses the latest wellness tech, alongside therapeutic holistic techniques for two and a half hours of recharging (literally)! An in-depth consultation form, delving into emotions, mood, energy levels, sleep assessment, wellness rituals and injuries, helps finely tune the details of your bespoke journey. Blocking the stresses of everyday life to settle into the treatment, you'll sink into the 'Rebalance Impulse' bed to follow a neuro-meditation, focusing on breathwork to activate alpha waves in the brain. Once a calm mindset is in order, your therapist will cleanse the space by burning sage and encourage you to set an intention for your time in this tranquil setting. The Attuned Experience uses the power of touch for a heavenly full-body massage to stimulate blood flow and work on the areas in your body which are craving TLC. The infrared sauna features next, with its bountiful benefits including detoxification and cell replenishment, you'll sweat out toxins for up to 45 minutes. To finish, curl up on the plush bed whilst sipping on antioxidant tea, next to the BioCharger and let it work its magic. Radiating the nourishment that nature creates in a supercharged dose, this contraction emits light, voltage, frequencies, harmonics and PEMFs (Pulse Electro-Magnetic Fields) to recharge the cells and strengthen the body's defences. Float out feeling utterly refreshed, with a spring in your step…this pioneering treatment is worth the trip across the river to Barnes in SW London, harnessing the limitless power of biohacking!
The Eco-Conscious Kitchen Serving Up Sublime Vegetarian Cuisine
Rehousing in Shoreditch, Oliveira Kitchen is a progressive organic restaurant taking a modern approach to vegetarian gastronomy. Not that chef, Emerson Amélio de Oliveira, allows eco-washing to be the driving force of the restaurant, (the food itself does that job), but equally, its eco credentials are enough to make you book a table at Oliveriea's Kitchen. Passionate about restoring the Amazon rainforest, where the chef's roots are based, each element from the extraction fans, to the biodynamic wines to the sourcing of the ingredients is carried out responsibly, setting the standard for pioneering eco-restauranteurs. The menu evolves with the seasons, transforming humble vegetables into the most exquisite works of art that equally taste sublime. Cassava, a less commonly used root vegetable, is a more sustainable choice that the chef opts for on the menu. Wildly forage mushrooms feature heavily on the menu for their uncanny resemblance to meaty flavours. The kitchen works in conjunction with quality English suppliers to harness award-winning dairy products. Most of the vegetarian dishes can be made vegan, plus there's an array of artisan British organic plant-based cheeses handmade with organic nuts. The ever-changing menu is a culinary masterpiece, that shows the chef's innate flare for eco-conscious cooking.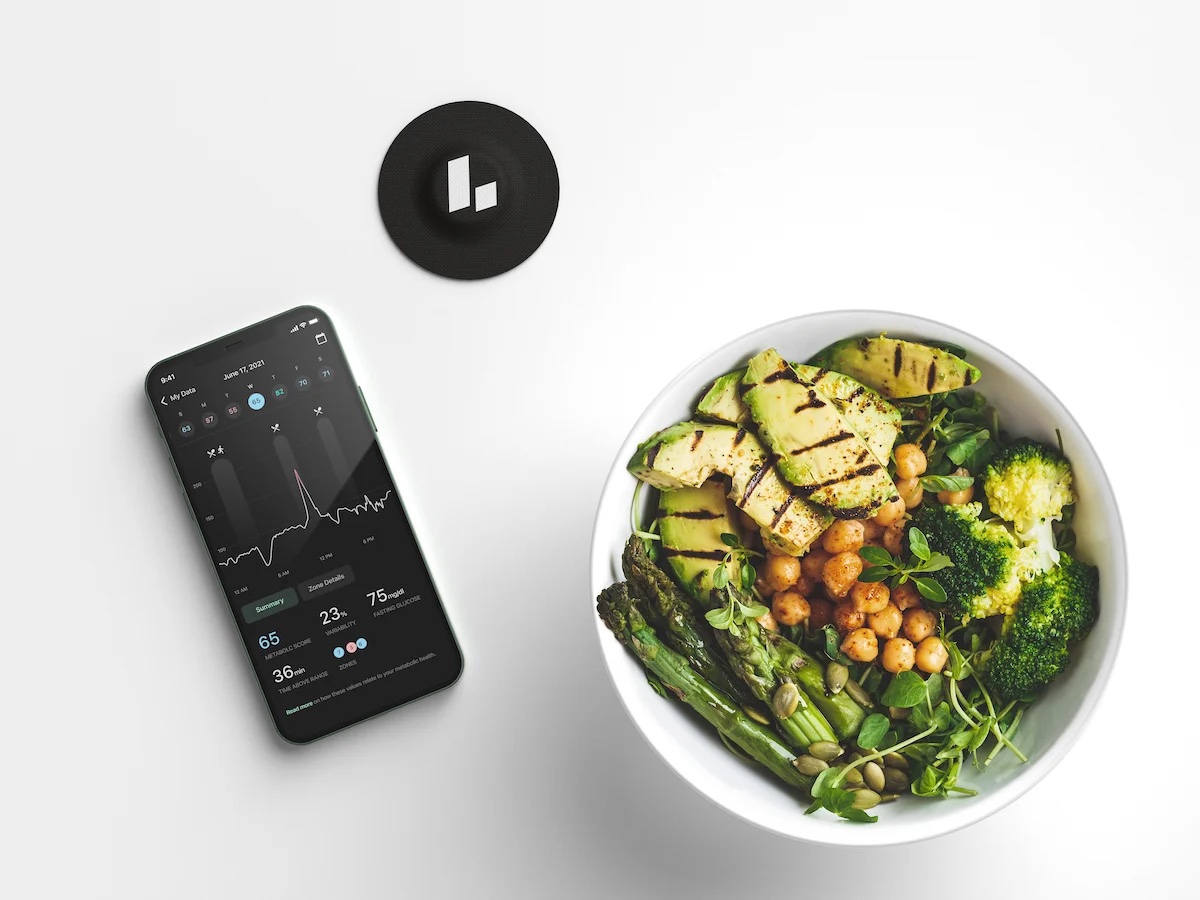 The App To Making Personalised Nutrition Mainstream
Levels is the app that allows you to unlock your metabolic health through real-time, personalised data. We're all aware of the significant impact that our nutrition has on our lifestyle, and ultimately we need insight into what we should be eating for our unique biology to optimise our health. There is no one-size-fits-all when it comes to our nutrition and that's where Levels is changing the landscape for bespoke nutrition, making it more accessible than ever before. The continuous glucose monitor (CGM) is a small device that measures your blood glucose, feeding back data to the Levels app which analyses your diet and activity to suggest changes to improve your health. Helping you understand your metabolism, the app will unveil how each meal or activity impacted your glucose levels with a score to indicate whether it's low or high. Encouraging you to make better food choices, Levels allow you to mitigate the foods having a negative effect and veer towards the foods that your body responds well to. Currently on a waitlist sign-up, it's apparent that Levels is set to personalise the way we eat.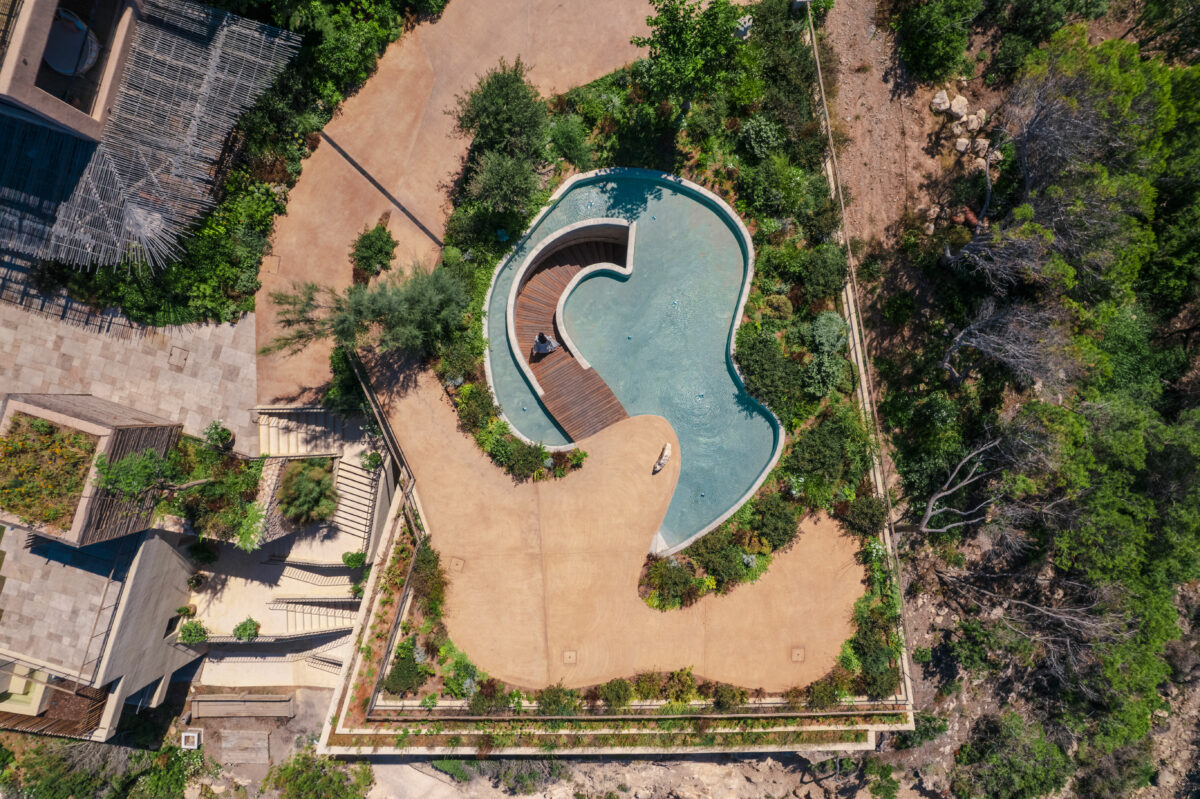 Ibiza's New Wellness Club Geared Towards Longevity
The White Isle is synonymous with its clubs, but this newbie is very different from the rest! Six Senses Ibiza has unleashed its new age-defying programme and one-of-a-kind longevity club, RoseBar. Fusing the powers of science and spiritual wellness, this state-of-the-art club expands over 5000 sqft equipped to offer cutting-edge wellness including diagnostics, 3D body composition analysis, cryotherapy, hyperbaric oxygen chambers, IV infusion, biohacking, full-body acupressure, ozone and red light therapy, infrared sauna, cold plunge, shamanic healing, energy medicine and more. Led by Chief Medical Officer Dr. Mark Hyman, longevity forms the pillar of RoseBar, with modalities and programs meticulously curated to enhance the body's natural repair systems and rebalance biological pathways to reverse ageing processes. The remarkable programs epitomise modern wellness, ranging from 1, 3 or 7 nights, address immunity, rejuvenation, optimization of the biological system, renewal and spiritual wisdom in one of Ibiza's most stunning resorts.
The Spiritual Hub To Delve Into Your Psyche
The Wellness Foundry has announced its first spiritual home in Vauxhall. Formerly online, the hub offers healing modalities to delve into your psyche. Founded by Hip Lister, Fiongal Greenlaw, The Wellness Foundry is your pathway to spirituality when you feel a calling, whether it's to deal with trauma, overcome grief, lift you out of a dark space, help to guide you in a certain route or simply unravel your spiritual side. The modalities include tarot and oracle card readings, palmistry, mediumship, energy readings, reiki, clairvoyance and past life regressions. Honing a selected group of gold-standard resident practitioners, the spiritual readers offer a unique experience every time, with a deeply personal insight into what they uncover from your aura.
The Retreat That Covers All Areas Of Wellbeing
Set in the tranquil hills of North West Bali, Balm Wellness Retreats invites guests on a 7-day soul-enriching journey, encouraging you to step out of your comfort zone to cultivate self-love and find your sense of purpose. Taking place in September and November of this year, the retreat is backdropped by dramatic volcanic landscapes and a crystal-clear bay, with a series of luxury villas to house retreaters during their stay. Alongside a like-minded community, you will delve into a thoughtfully crafted itinerary with transformative cultural experiences, education workshops, and health-focused activities that are aimed at fostering personal development and fulfilment. Hosted by James Leung Jackson and special guest; world-renowned Astrologer Michele Knight, this experience will deepen your understanding of yourself and the universe.
The Training Session To Get You Hyrox Ready
As the Official HYROX Training Partner, WIT Fitness has launched weekly HYROX-style training classes every Thursday at 5:30pm and 6:30pm, coached by WIT and HYROX Master Trainer George Edwards. The 1-hour session combines functional movements to challenge your endurance and strength, expect wall balls, burpee broad jumps, ski erg, rowing and of course the sled will make several appearances. Designed to get you race day ready, these sessions are in high demand so make sure you get booked. If you're new to Hyrox this is a great little taster for what this adrenaline-charged fitness competition entails.
The Brand Setting A New Standard For CBD
Blending high-potency CBD with herbs and vital nutrients, Brains Pure CBD®+'s five innovative formulations set the new global standard for CBD. Carrying out in-depth clinical trials parent company, Brains Bioceutical Corp, is the only brand to sell consumer products containing GMP Certified Active Pharmaceutical Ingredient CBD in the world. In other words, the formulas are exceptional, helping to manage stress levels, mood, joint health and energy levels. The capsule supplements optimise various health benefits depending on the blend, from better sleep, boosting vitality, calming inflammation and muscle recovery.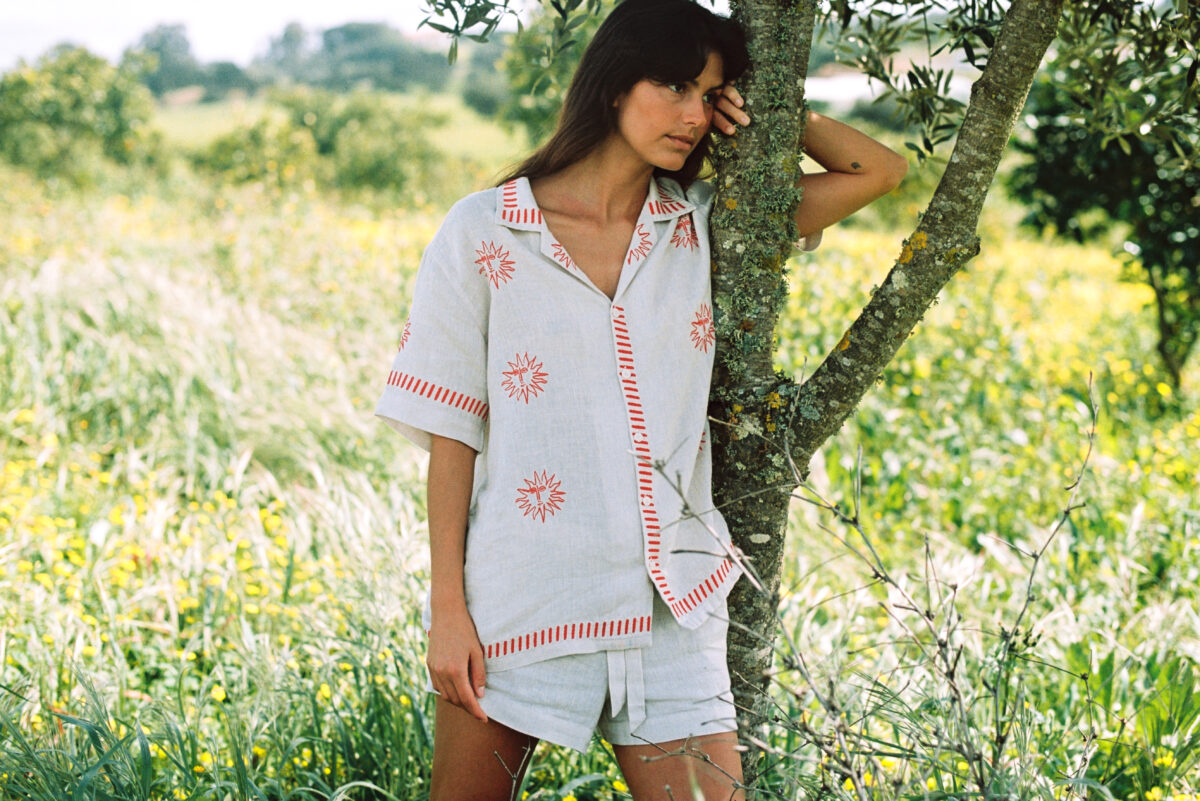 The Elements-Inspired Loungewear Collection
Elevating downtime, Desmond & Dempsey's new loungewear collection is effortless dressing at its finest. Taking its inspiration from the elements of the earth, the pieces are an ode to the sun, the sky and the ground we walk upon. The linen fabrics will take you through spring/summer in style with slouchy silhouettes perfect for lazing in the sunshine. Renowned for its bold prints, Desmond & Dempsey stays true to the signature aesthetic, with golden sunshine and breezy palm trees duplicated in vibrant and tonal hues. From matching sets to nighties, this is the Sunday morning attire to dress in for the season ahead.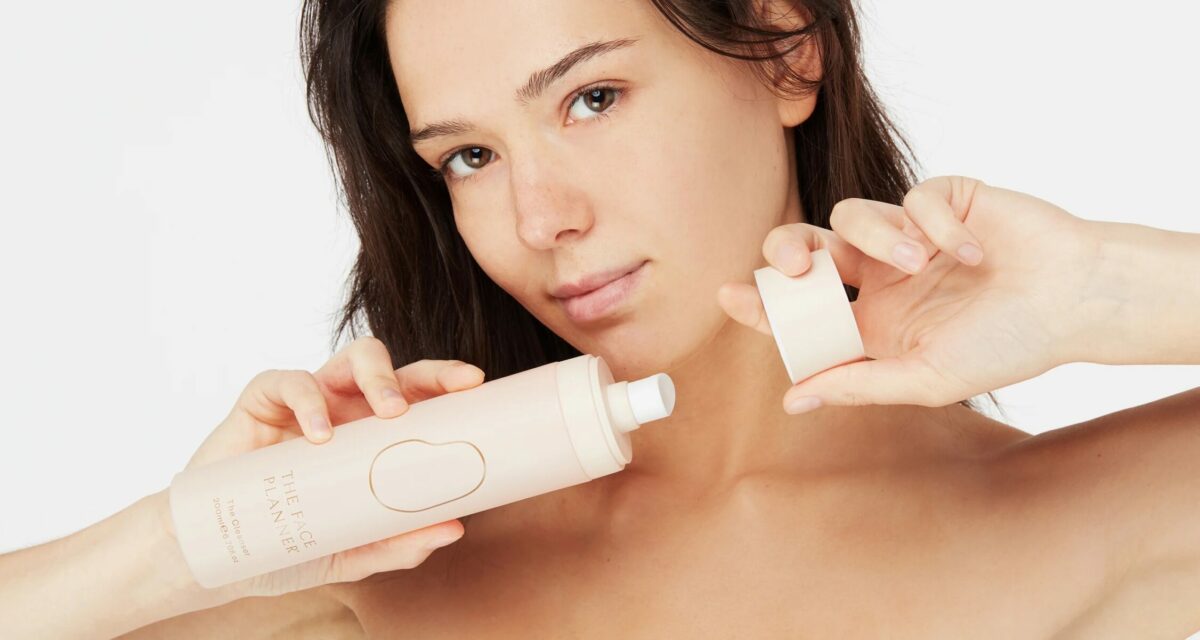 The Skincare Plan Every Bride Needs To Know
Every bride dreams for their wedding to run as smoothly as possible, and that includes their skin on the big day! The Face Planner is a unique pre-event skincare plan to boost, brighten and balance your skin. Compromising six products that combine Dermatologist approved formulations with glow-giving ingredients, The Face Planner complex synergies the perfect start-to-finish skincare regime to give you the results you desire without having to cherry-pick individual products from various different brands. Derived from expertly-crafted Italian oils from the founder's family estate in Tuscany, the hard-working ingredients work their magic in the 3 months prior to the big day to guarantee your best glowing complexion.
North-West London Studio Launches A Reformer Space
Walthamstow-based yoga, Pilates, barre and meditation studio, East of Eden have opened a dedicated reformer Pilates space with a range of classes and teachers to suit all levels. Aspiring to help people move better, the basic classes are an entry into reformer Pilates ideal for beginners and people coming back from injury. If you're feeling ready for a greater challenge, the open-level classes pose faster-pace creative sequences. The gentle reformer class takes a therapeutic stance, specifically designed to improve strength, balance and flexibility while recovering from injury or surgery, great for those who need extra care and modifications. Using a slower controlled pace, the strong reformer classes utilise the intensity of the springs to build strength and lean muscle.