It's been a while since we covered travel content in our What's New In Wellness feature but we've got the low down on some things that are simply too good not to share!
'Wellness Your Way' Amilla Maldives Resort
After being deprived of travel for god knows how long, we are well and truly dying to get jet setting and what better way to treat yourself than a trip to the Maldives! Amilla Resort has just unveiled their 'Wellness Your Way' initiative, which is a fresh, holistic way to holiday. The tailored service provides encompasses nutrition, plant-based remedies, mindfulness and movement. Think cocktail menus packed with probiotic, natural sleep-enhancing pillow treats, spa treatments that incorporate sound therapy, healthy dining that doesn't compromise on indulgence and a new island-wide emphasis on wellness. Situated in the shade of majestic banyan trees, Amilla's new Jungle Gymnasium features barbells, a coconut weight machine and monkey bars, encouraging guests to swap their well-worn workout playlists for birdsong and fresh air. This wellness enhancing trip surrounded by a tropical paradise will certainly leave you feeling refreshed and revitalized in more ways than one, and after the year we've had it is much needed!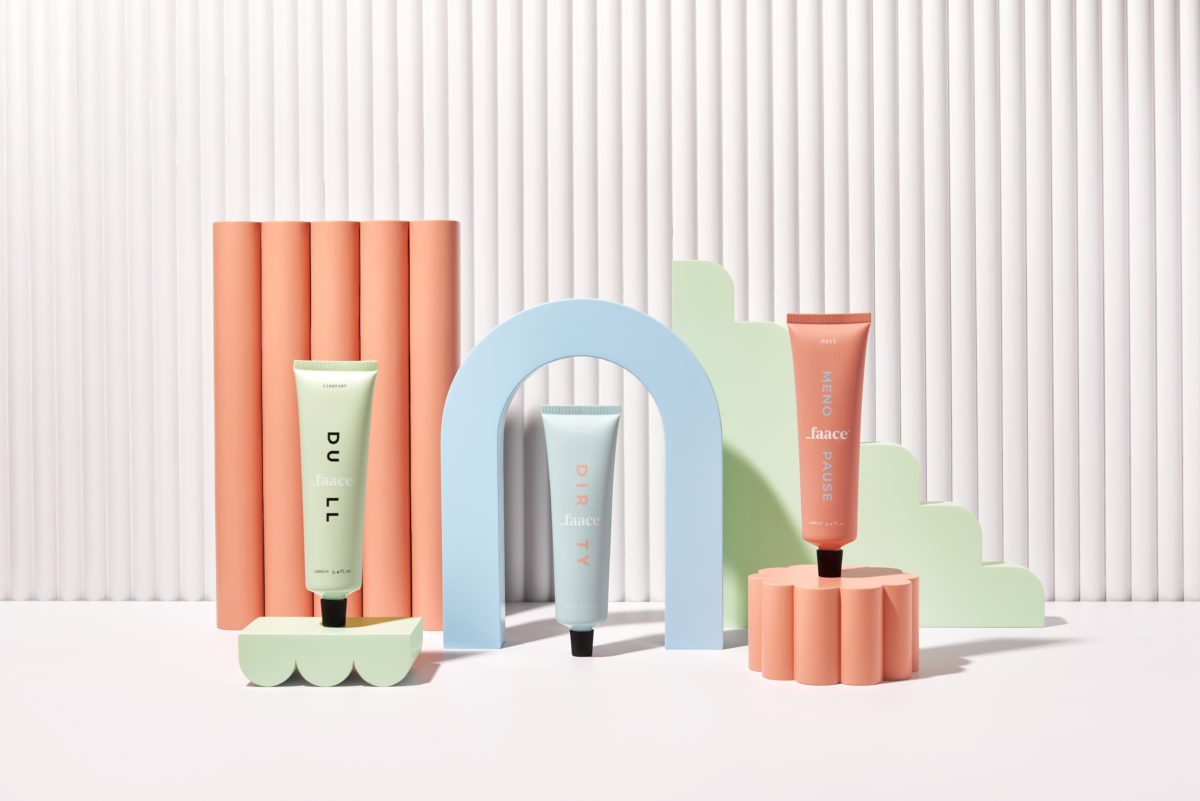 Faace Products
Faace is the skincare brand tackling your daily woes from tiredness, time of the month, anxiety, over-exercising, over-analysing and under sleeping…the list goes on but I think you get the picture! Harnessing natural actives to provide effective solutions and self-care moments, Faace is an inclusive and affordable answer to every skin situation. After the success of their first three masks; Period, Tired and Sweaty, Faace have launch three new products that are set to be equally as popular. Menopause, which doesn't need too much an explanation, is a treatment mask with collagen-boosting, super-hydrating and anti-inflammatory properties. Menopause is hard enough without having to worry about changes in our skin too, this mask works to get your glow back and feel more like yourself! Dirty is a creamy gel formula cleanser that promises to completely get rid of make-up, dirt, SPF and pollution, whilst purifying, soothing and moisturising your complexion so your skin isn't left feeling tight. Lastly, Dull is the new hybrid cleanser/mask hybrid that gives you instantly brighter, smoother skin. A multitasker's dream, this product helps you say goodbye to lacklustre skin.
SHA Wellness Clinic
Valencian-based wellness clinic, SHA Wellness are always at the forefront of global health trends and medical excellence. Their mission to help people live longer and better lives through a 360° integrative approach to health that combines holistic and medical practices achieving effective results that promote longevity. Right on the cusp of the transition back to normal life, SHA's latest innovation has launched their Long-Covid Health Programme aimed at those experiencing lingering covid-19 symptoms. The entirely bespoke programme is the first of its kind and will treat people using therapies and clinical treatments addressing the long-term effects of covid-19. Each guest will undertake a personalised study of their health by a specialist to create an action plan to return to a full and healthy life. Between 10-30% of people infected with Covid-19 suffer long-lasting or persistent symptoms, with fatigue, headache, attention deficit, muscle weakness and sleeping difficulties being most common. This programme could be a game-changer for those suffering, plus SHA is one of Spain's most luxurious wellness clinic meaning your trip will double as a much needed relaxing break.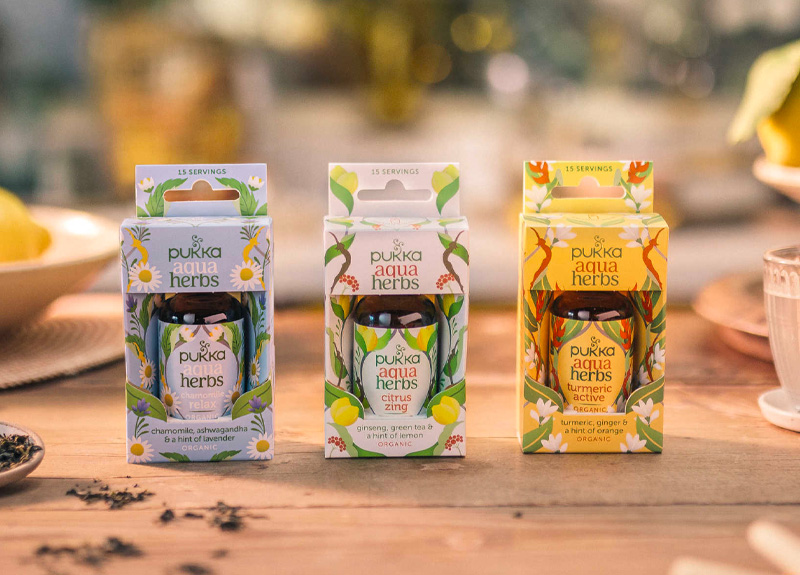 Pukka Aqua Herbs
Our friends over at Pukka Herbs have launched a new which we are super excited about! Venturing out of herbal tea, their latest edition is Aqua Herbs which give you all the goodness of a Pukka tea in a new liquid format. Available in three delicious flavours to add plant power to your water, blended using the worlds' finest organic herbs, Aqua Herbs are designed to help you wake up, be active and relax. Citrus Zing is perfect for the morning, made with zesty and brightening green tea, red ginseng and lemongrass. Be energised with Turmeric Active, blended with turmeric, ginger and orange. Lastly, unwind with Chamomile Relax a soothing blend with ashwagandha, chamomile and lavender. Pukka's Aqua Herbs provide the perfect alternative for tea lovers during the warmer months, not only are the blends packed with goodness but they taste delicious too!
ilāpothecary Save-Face Serum
Creating products with purpose, ilāpothecary combines the cutting-edge synergy of herbology, naturopathy, Phyto-actives and homoeopathy to produce wellness-enhancing solutions to support you through modern-day stresses. Their new Save-Face Serum goes beyond your average skincare product, packed with remedial ingredients including gemstones, stem cells, hyaluronic acid and essential oils, this wonder product provides the ultimate self-care indulgence. Targeting regeneration, detoxification, deep hydration, radiance and inflammation in just one pump, this antioxidant and vitamin-rich formula sinks into the skin effortlessly, leaving a dewy glow. If you're an ilāpothecary fan, you'll be familiar with the incredibly powerful, botanical scents associated with their products which don't only leave you smelling divine but also work to ground you during the day as you inhale the calming essential oils. It's safe to say the Save-Face Serum has become a staple in our skincare routine, if you're short on time or like a paired back routine, the serum can even be used without a moisturizer due to its deeply nourishing formula. Check out ilāpothecary's beautiful London store on Kensington Church Street if you're local, their team of wellness experts are a world of knowledge and will have you hooked on all the wonderfully effective products that are essential in the manic world we live in!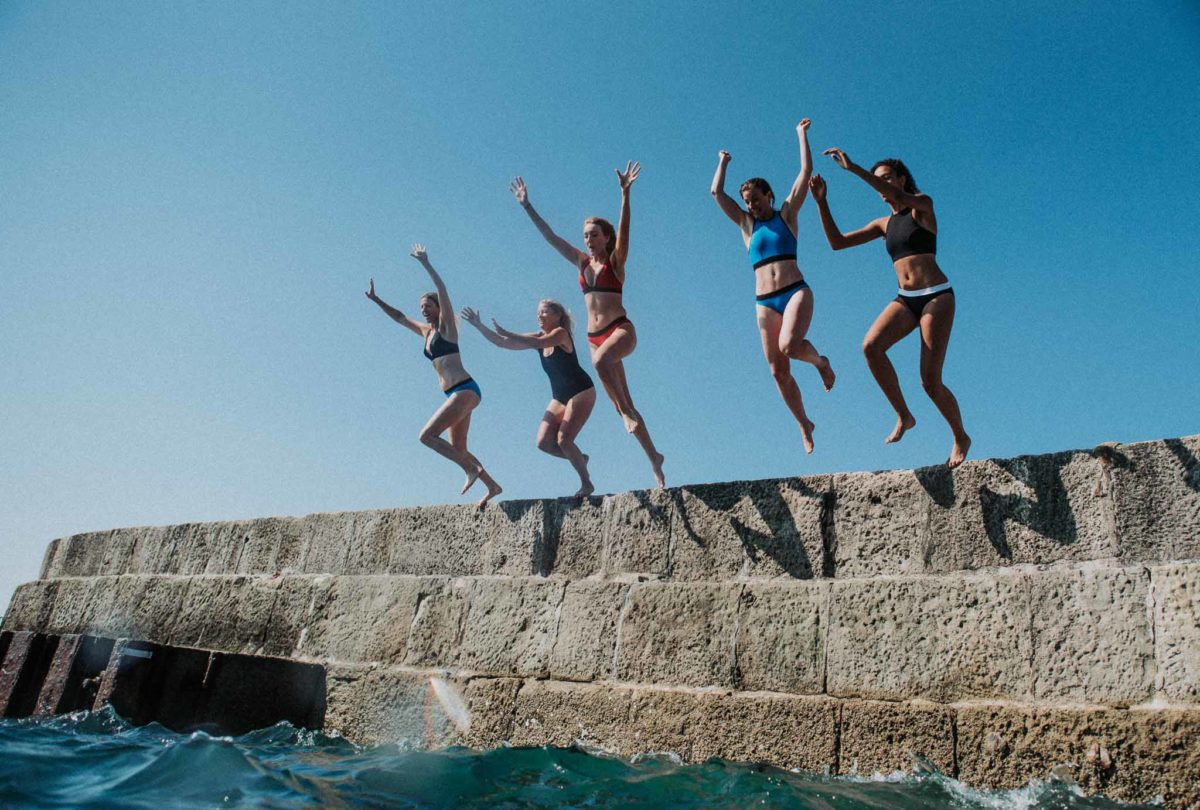 Davy J Swimwear
Promising to survive a dive, pull off a cliff jump or handle a waterfall, Davy J is the functional swimwear brand designed for the wild. In a bid to rid the ocean of litter, their 'Waste Collection' uses Econyl yarn, made out of 100% regenerated nylon from old fishing nets which attributes to 1/10 of marine litter! Davy J's bridges the gap between beachwear and swimwear as their suits are suitable for wild swims, the pool and the beach, with flattering yet practical designs. Fighting the trend of throwaway fashion, their double-lined, high elastane composition provides extra strength so the suits will stand the test of time!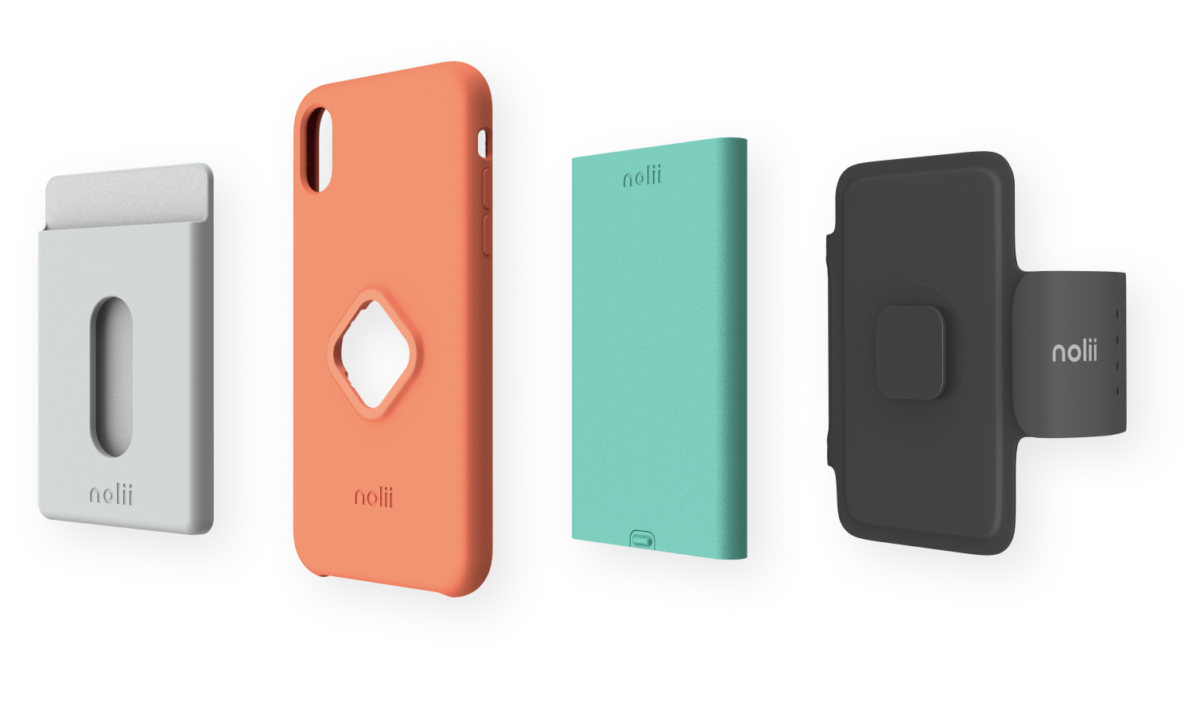 Nolii
Attempting to squeeze your phone into one of an armband pre-run sound familiar? Nolii has created a much-needed alternative with their running accessories so you'll never be in this frustrating situation ever again! Nolii is an Ecosystem of high-quality tech accessories that make life simpler through thoughtful design. The Couple Case, available in an array of contemporary colourways, lets you connect interchangeable accessories with a simple twist and click. Our personal favourite accessory is the Couple Fitness Band which makes detaching and reattaching your iPhone a breeze and takes out all the faff. The band is breathable and adjusts to fit your arm perfectly, there is even room for a card and a key, so you have everything you need strapped to your arm. The patented modular phone case system is designed to help you keep pace with the varied demands of modern life, and we're completed sold on the unique concept that makes life easier.
LARQ Bottle PureVis™
The rise of reusable water bottles has been a big forward for sustainability, with millions of people saying farewell to plastic bottles for good! But the problem we're seeing is, after a while our reusable bottle gets a little smelly, which of course isn't the most inviting things when you're sipping. Enter LARQ's Bottle PureVis™…not only is it the world's first self-cleaning water bottle but it simultaneously purifies your water too! Just when your technology couldn't get more advanced, this bottle uses UV-C LED light to eliminate up to 99.9999% of bio-contaminants from your water and bottle. Available in a variety of colours, the LARQ bottles also keep your water hot or cold with double-wall vacuum insulation.
RÉDUIT Devices
Taking at-home self-care to the next level, Reduit's innovative beauty pod devices allow you to get salon-worthy results from the comfort of your own home. Harnessing unique misting technology, the beauty gadget disperses highly concentrated formulas over the hair or skin. RÉDUIT's technology is 38x more efficacious than traditional products ensuring maximum performance, leaving you with effective results after just one use. The compacted, reusable product design is more environmentally friendly as not only do the pods require less packaging but there's also less waste overall!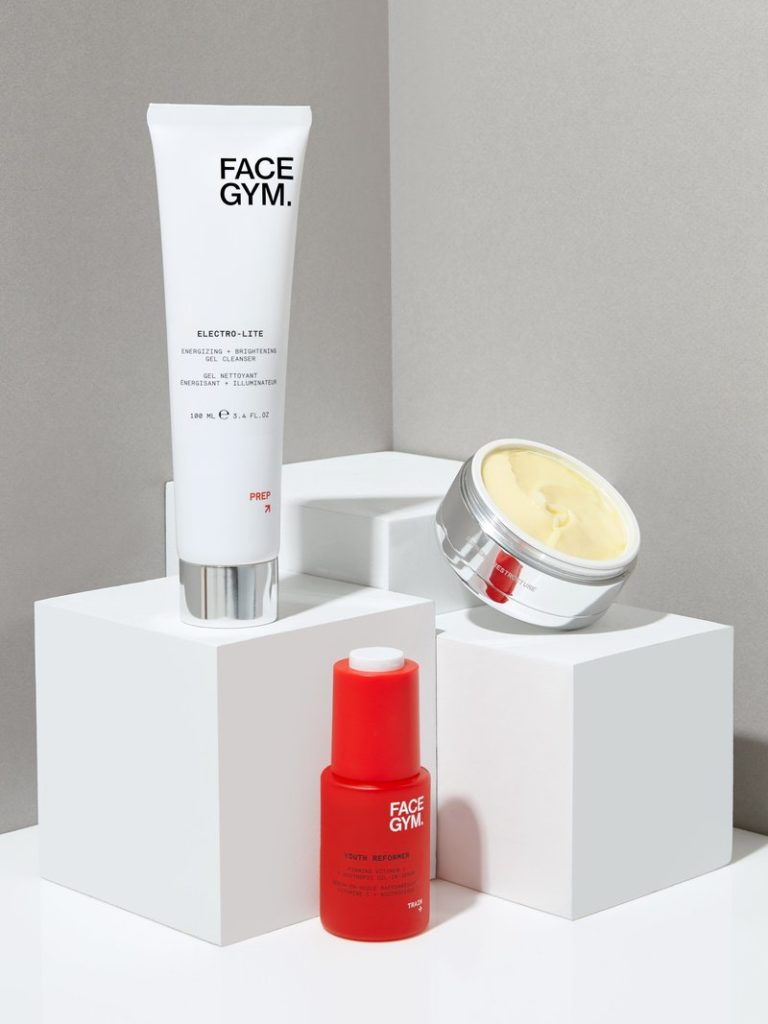 FaceGym Skincare
Facegym has been a driving force in the world of beauty, renowned for their 'workout' style facials which deliver the most insane results, Facegym is now recognised as one of London's wellness hotspots. Introducing their first skincare collection, Facegym has launched their four-step; prep, train and recover routine. Prep using the ELECTRO-LITE gentle, brightening cleanser, which works to reduce pores and calm redness without stripping the skin. Train, which is our favourite step, involves the serum duo HYDRO-BOUND and YOUTH REFORMER, once you've slathered your face in these two, you can go in with the MULTIS-SCULPT. This high-performance tool is a level up from your average gua sha and works to lift, contour and reduce facial tension. Finally, recover with the SUPREME RESTRUCTURE which is a firming EGF collagen-boosting cream that leaves the skin rejuvenated and deeply moisturised.
READ MORE: My Journey To Wellness With Glow Bar Founder, Sasha Sabapathy