From bespoke meal plans at the tip of your fingers to a sexual wellness start-up, here's the latest and greatest in the world of wellness this February.
The Curve One LDN
Harness your her-ness with ONE LDN's new bespoke transformation programme based around the menstrual cycle, The Curve. Following founder, Evgenia's, own struggles with her menstrual cycle, she discovered in order to achieve optimal results with her body, it isn't just training hard and eating the right foods but when and how you do it is essential. Pulling together insightful research on hormone fluctuations which directly affect our energy levels, muscle and joint function, metabolism, vulnerability to injuries, appetite, sleep quality, and even skin health, The Curve provides bespoke Female Body Transformation programs that will last an average of two cycles. Pushing you hard when your body is at its most capable and prioritising rest and recovery when appropriate, The Curve program includes a one-to-one online consultation, daily email guidance on nutrition, workout tutorials, recovery and supplementation guidance as well as weekly check-ins to track progress.
Papilio CBD
New to the CBD scene, Papilio has launched a trio of terpene-tactic blends. Whether you want to rise and shine with 'Refresh', restore equilibrium with 'Balance' or wind down with 'Relax' at the end of the day, Papilio's three broad-spectrum CBD blends have you covered. Enhanced with complimentary natural terpene extracts that give unique flavours, a few drops a day will help with inflammation, memory function, mood regulation, immune function and stress response.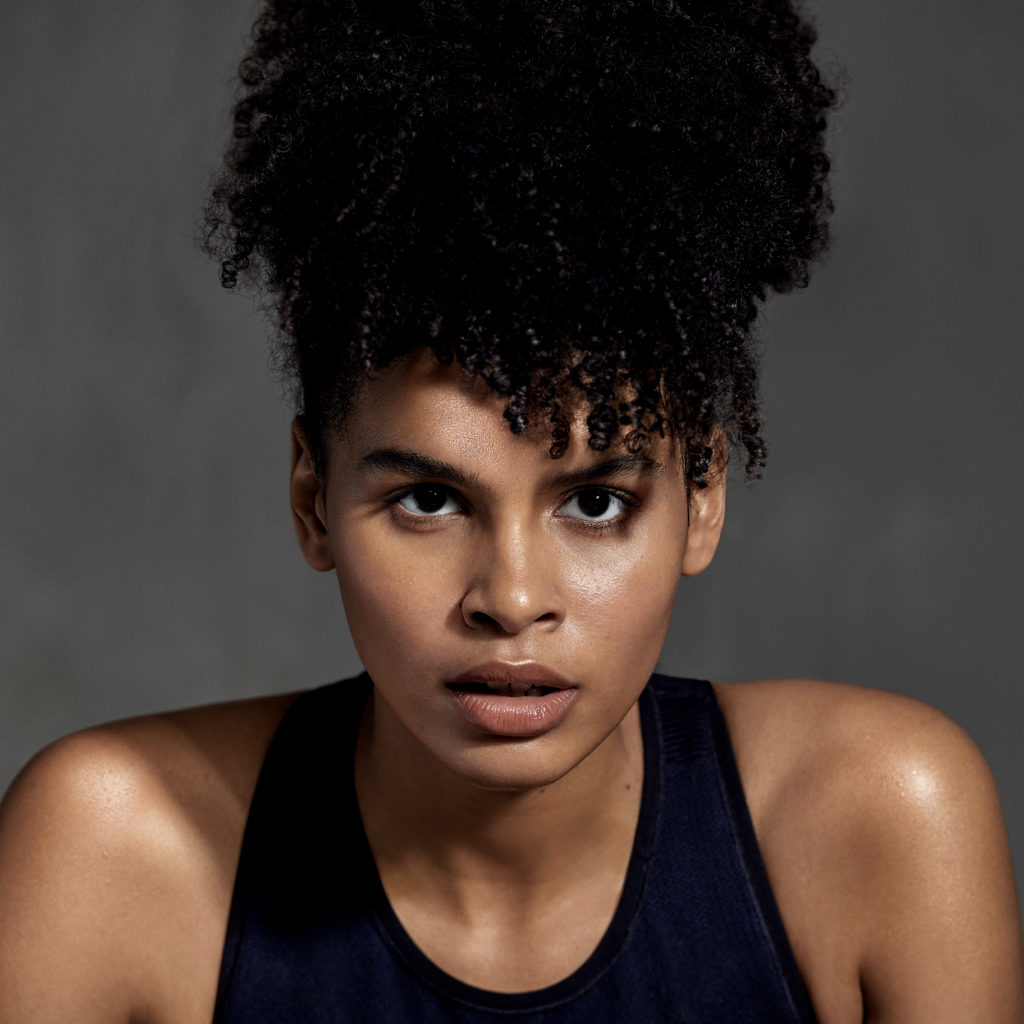 Facegym Home
Self-care has been a top priority throughout lockdown 3.0 as let's face it there isn't much else to get excited about! Offering their expertise through virtual sessions, Facegym is running facial fitness classes to get your face in its best shape. If you're new to FaceGym, they are the studio dedicated to facial fitness, working deep into the face muscles to sculpt and tighten as, like our bodies, our face needs exercise too! Led by Master Trainer's, FaceGym's online classes are fast-paced, high-intensity workouts that focus on specific areas of the face, for example, Power Lift focuses on the neck, jaw, cheeks and eyes to lift all the face contours and Lower Face Blast targets the jaw and neck area to sculpt, define and lift the jawline. FaceGym recommend investing in their sculpting tools and face oils to enhance your experience and implement facial fitness as a part of your wellness routine!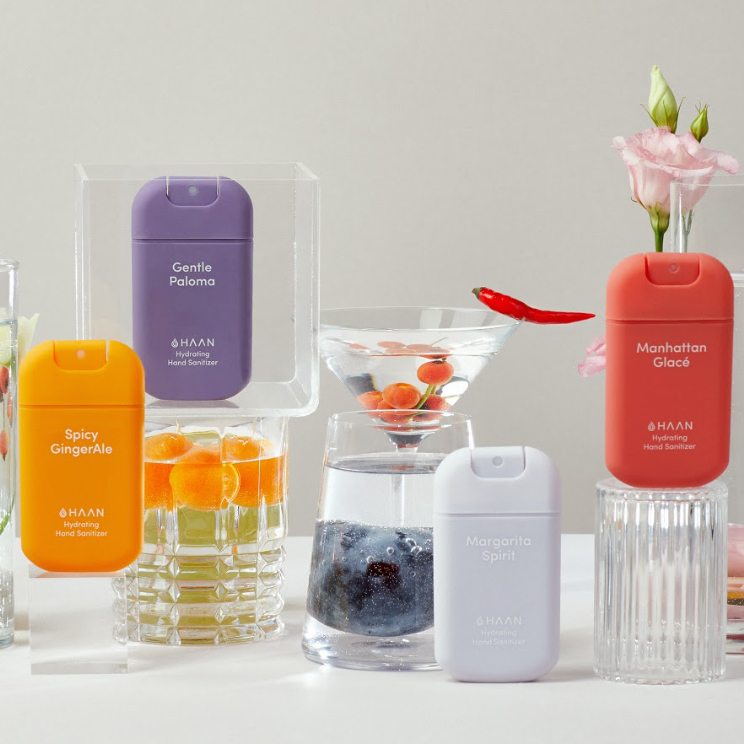 HAAN Shake It Up Collection
HAAN's sanitiser is hands down the best we've used and trust me, we've tried our fair share throughout the pandemic. The new Shake It Up collection, inspired by classic cocktails, uses a unique formula with natural ingredients that don't dry out your hands like other sanitisers on the market. A single spritz kills 99.9% of bacteria and viruses on your skin plus their formula is triclosan and parabens-free, ridding you from potentially damaging your skin with toxic ingredients. Not only does HAAN effectively clean your hands, but their fast-absorbing, non-stick sprays also contain Aloe Vera, enhancing the softness of your skin. These practical yet quirky sanitisers are the perfect size to fit into a handbag making them great for on-the-go…we won't be leaving the house without one!
The Good Club
Good Club launches the world's biggest range of sustainable zero waste staples with milkman-style next-day collection of your empties. The sustainable online grocer famous for its range of over 3,000 eco staples, is going one step further in its mission to help the environment with a zero-waste delivery service. A first of its kind, the premise is simple…Shoppers buy products from the Zero Waste range and Good Club delivers them in returnable and reusable pots inside a box. Shoppers then empty the pots into their own containers and leave all the packaging outside the door to be collected for free the next day. Good Club then washes, refills and the whole cycle starts again. The revolutionary idea is one big green step in the right direction, helping consumers create more sustainable habits in the easiest way possible.
Fresh Fitness Food App
Whether you're in need of a health kick, you're looking to try out new meals, you're limited on time or a combination of all three, Fresh Fitness Food makes it easy and straightforward to get your nutrition in check whilst still being able to enjoy delicious dishes whist are equally filling. Delivering freshly cooked healthy meals straight to your door, Fresh Fitness Food creates bespoke meal plans to enhance your health and wellbeing. Their newly launched app is like having your own pocket nutritionist by your side to support you throughout your day, ensuring you're staying on track! We've seen an influx of meal prep style businesses stream into the market in the past few years, so what makes Fresh Fitness Food different? Firstly the meals are seriously tasty, with added sauces with every dish to ramp up the flavour. Secondly, the meal plans are completely tailored to you; whether you're wanting to build muscle, lose fat or generally improve your health, the in-house nutritionist will conjure up a programme to support your goals which is sure to provide results. Having tried and tested the service we can assure you that these meals will fill you up and leave you feeling satisfied plus you're able to add extras onto your plan including refined sugar-free treats and cold press juices to keep you going throughout the day. To give you a sneak peek of what is in store, some of our favourites included the Chocolate & Honey Protein Yoghurt with Strawberry Compote & Maple Granola, the Asian Spiced Turkey Meatballs with Rice Noodles Seaweed Coleslaw & Yuza Citrus Dressings and the Ferrero Roche Protein Balls! All logged in the Fresh Fitness App, you can access your daily nutritional stats which gives you a good understanding of how to fuel your body with a breakdown of carbs, fats and protein. The app also has a wellness centre which includes cooking demos, workouts, mindfulness and more, giving you well-rounded support through all aspects of your health!
Aura
Sexual wellness is a topic that has finally become a less taboo subject, and it's about time too! Aura is the luxe sexual wellness start-up pioneering the way with their beautifully sleek, all-inclusive products that are designed to be owned with confidence. With the aim to inspire people to live their best love lives, the range includes a discreet, toxin-free, silicon vibrator; a moisturising, 100% natural lubricant; and a hand-poured couple's candle that melts into pourable massage oil. Suitable for both individual and couples situation, Aura will no doubt heat things up in the bed. Alongside the products, Aura provides honest sex advice on its website for everyone to access.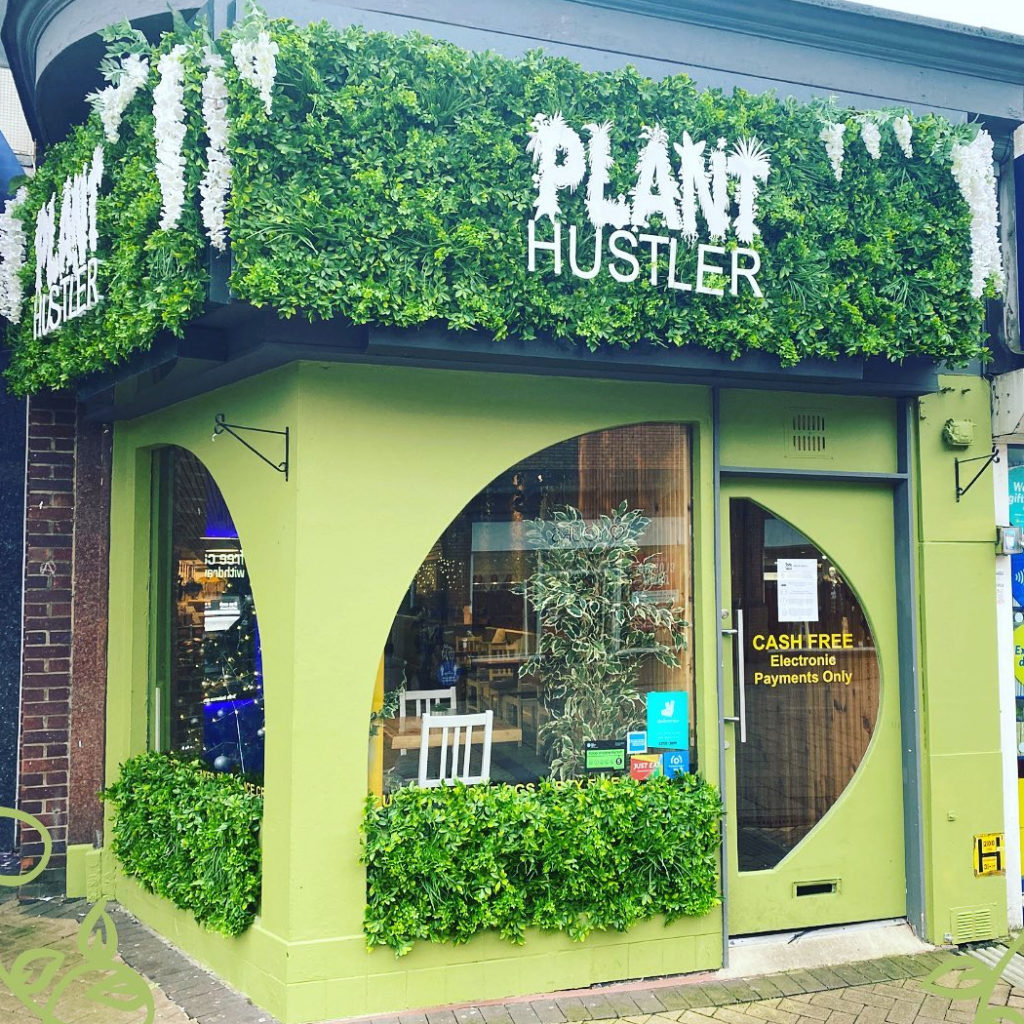 Plant Hustler
Bournemouth-based deli, Plant Hustler is a one-stop-shop for all things vegan, selling a selection of well-loved plant-based brands alongside their own innovative culinary creations. Made up of three unique sections: an on-site butchers selling plant-based meats, seafood and cheeses; a designated food-to-go area specialising in ready-made hot and cold food; and a kitchen, trialling a rotating selection of street food bites like plant-based kebabs, burritos and Asian dishes, Plant Hustler is the first of its kind to set up shop down South. The innovative plant-based deli is in the process of developing their own mock eggs and plant-based meats championing sustainability, health, and inspiring people about the joys of vegan food and eating consciously. For those who don't live in the surrounding areas, Plant Hustler Deli is set to launch an e-commerce platform, specialising in vegan hampers available for nationwide delivery!
Indi Supplements
Our modern way of living has a tendency to leave 'nutrition gaps' which left unaddressed can negatively impact your health and wellbeing. The mineral content in our staple vegetables has dropped by up to 50% in 70 years due to intensive farming which has depleted the quality of soil which simply put means we're not getting the nutrients we need from our food. Enter Indi, a comprehensive and simple nutritional toolkit that boosts your health in the areas you need it most. Available in four unique blends to best suit your lifestyle, you will benefit off an abundance of Beta Glucans, Nootropics and Anthocyanins packed inside the powder formulations, which have been fine-tuned so the dosage of each ingredient delivers meaningful results.
GRNDHOUSE
Proving to be a lifeline during the multiple lockdowns we've endured throughout the pandemic, online fitness platforms have quickly become a regular asset to our daily routines. Putting a spotlight on strength-based workouts GRNDHOUSE fills the gap for lifting lovers needs. We've seen cardio/HITT workouts dominate the online fitness space so far, but a strength orientated platform was yet to grace the market and boy does GRNDHOUSE deliver. The masterminds behind this platform are ex-Barry Bootcamp instructors, so if you're a pre-COVID Barry's goer, this will fill the empty space in your heart…think double floor! Using a specially formulated training plan, targeting different muscle groups each day with a sprinkling of mobility and high-intensity training, we have no qualms that GRNDHOUSE will keep you chiselled and toned throughout lockdown 3.0.
---
READ MORE: Here Are The Wellness Supplements The H&H Team Take…