2021 is drawing to a close and we are so ready to kick off the festive season in H&H style! From sustainable Christmas food hampers, low/no alcohol tipples, a very cool fitness tech innovation and much more, here's what's new in wellness this December.
44 Foods
Looking to make your Christmas as sustainable as possible? 44 Foods is the online farm shop delivering ethically produced fairly priced, sustainable food to your door. Their specially curated Christmas bundles make hosting as stress-free as possible, from complete Christmas Stuffed Turkey Dinner to Boxing Day Bundles and a Vegetarian Christmas Bundle showcasing a Sgaia Vegan Garlic and Rosemary Roast. You can be sure that all the produce is of the highest quality and farmed sustainably, packing flavour and freshness. Whether you're hosting the big day or not, there are tons of festive favourites on offer from gammon, mince pies, party nibbles, Christmas pudding, pigs in blankets, stuffing and more! Providing a fairer way to shop, 44 Foods is the ethical way to stock up in style this Christmas.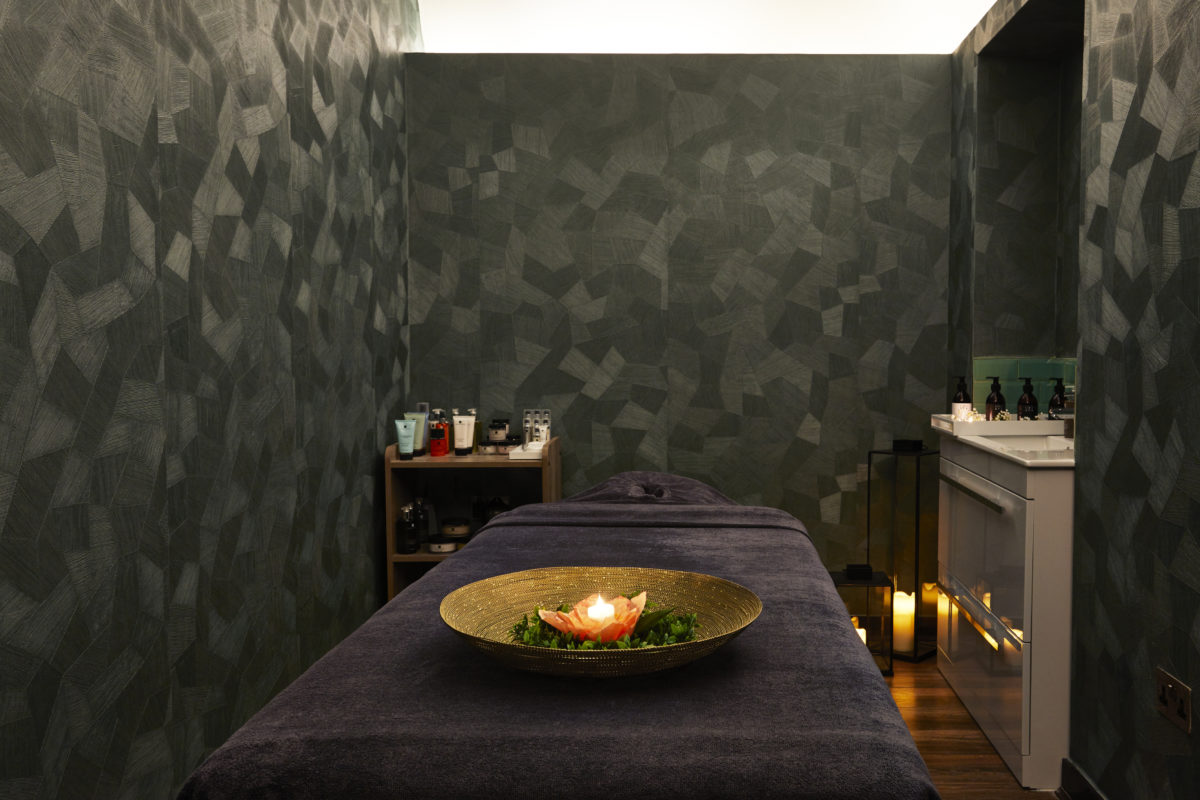 Bokeh By Montcalm
One of Shoreditch's newest sought-after hotels, Montcalm East, which opened its doors this summer has recently launched its swanky spa and fitness space, Bokeh. The hotel attracts an arty crowd, designed as a hub to foster creativity with a focus on photography. Bokeh is fitting with this theme, featuring artistic wallpaper, dimmed lighting and a laid-back vibe. The spa area has everything you need to relax and unwind, including a luxe swimming pool, steam room, jacuzzi and sauna. The fitness centre is equipped with all the essentials you'll need for a sweaty workout, perfect for travellers looking to get a session in. Bokeh's spa treatments are the ultimate way to indulge in some self-care, offering restorative massages, soothing facials, rejuvenating scrubs, body rituals and pampering beauty treatments. Partnering up with one of our favourite CBD brands, OTO, Bokeh has a deluxe selection of massages that harness CBD at its best. Whether you're seeking balance, focus or amplifying, these bespoke massages are definitely a highlight of Bokeh's treatment menu. Another top pick would be the 'My Kinda Facial' which gives each client a completely unique experience based on their skin type. Taking you through a series of cleanses, masks, scrubs and sculpting facial massage techniques, this treatment will leave your skin glowing with radiance.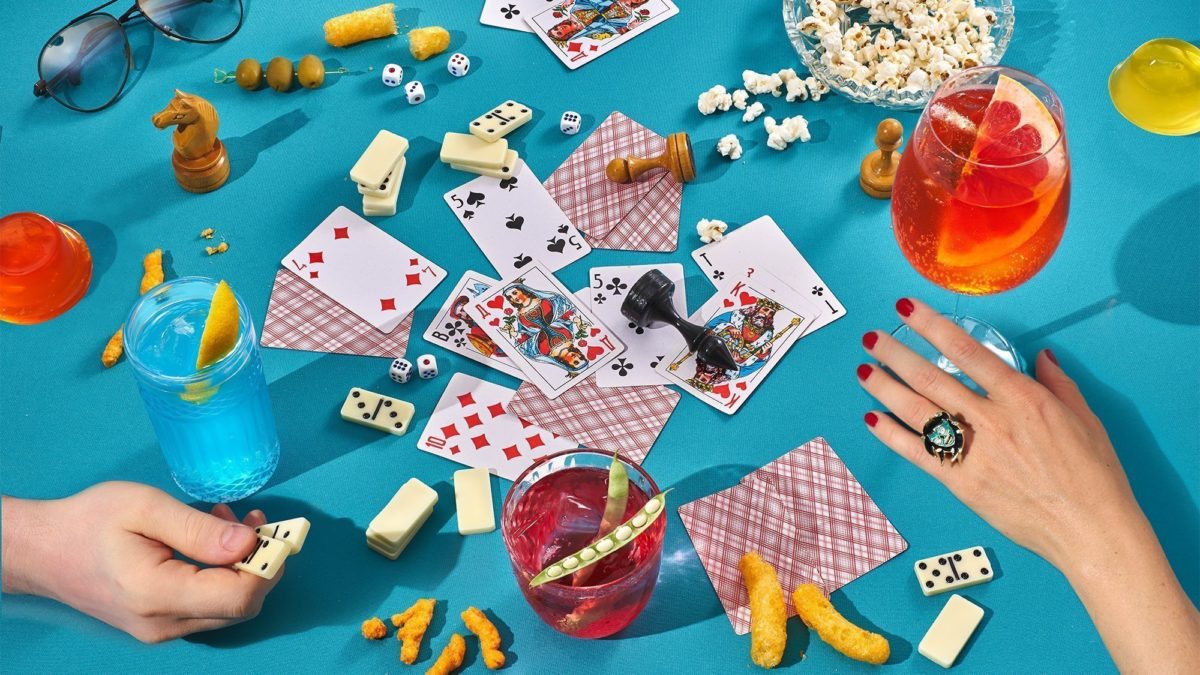 Sippers
As we embark on the festivities, with Christmas parties in full swing, our alcohol intake can easily skyrocket, leaving us feeling sluggish and a little worse for wear. Not looking to wake up with a hangover over Christmas? This is where Sippers, the new online shop selling a variety of non-alcoholic and low ABV drinks comes in handy! Proving drinking can still be fun and indulgent without the booze, Sippers stock the brands that are pioneering the alcohol-free space such as Caleno (a H&H fave), Pentire, ISH Spirits, Free Spirit and much more! Whether you're a teetotaller or looking for some alternatives that give you the same 'Ahh' moment without a sore head the next day, Sippers is the place to discover your perfect non/low alcoholic tipple for the festive season.
Junsei
Championing food waste, Junsei is the new fine-dining restaurant elevating the art of Japanese yakitori in Marylebone's Seymour Place. Putting the spotlight on 'Yakitori' aka grilled bird, the unique dining concept uses every part of the humble chicken, organs and all! Meat offcuts are a big contributor to food wastage and for what reason? Cooked correctly, they are delicious and more often than not contain way more nutritional value than the breast, which is the most popular selection amongst Brits. Chef Aman Lakhiani has created a sensational menu of zero waste Yakitori skewers which will make you want to order more as soon as you've taken your last bite. Each delicately grilled skewer is uniquely succulent and takes chicken to a whole new level, packing flavour in every mouthful. We'd recommend being brave and giving the more adventurous options a try, such as the 'Seseri' aka neck and the 'Hatsu' aka heart…we promise you'll be pleasantly surprised! The menu also features kushiyaki vegetable skewers, warming donabe rice bowls and seasonal Japanese hot plates. Cooked over Binchōtan charcoal in the centre of the restaurant, Junsei has created a buzzy atmosphere that transports you to Japan!
Prevayl
Combining sleek performance wear with the latest innovation in fitness tech, Prevayl is the brand that is delving into smartwear. Many of us track our health and fitness in some form whether it's a watch, heart range monitor, iPhone, the options have become increasingly vast as we as consumers become more invested in insights into our lifestyle. Prevayl has taken things to the next level by creating a revolutionary tracking device that slots into their dynamic smartwear that fits like a glove. The Prevayl Sensor captures data incredibly accurately which is one of the many reasons we were so blown away by the concept. Having tracked dozens of trackers over the years, Prevayl has definitely been one of the best in terms of accuracy which is a must in our eyes. The data is stored in their easy-to-use app which is again another element we love, the way the data is aesthetically displayed is simple to understand and analyses your workout into training zones. The app gives you a range of areas to explore from goal setting, recovery periods, effort levels and much more. It's not often we get this excited about a tech product but Prevayl definitely provides the wow factor and is going to shake up the market for sure!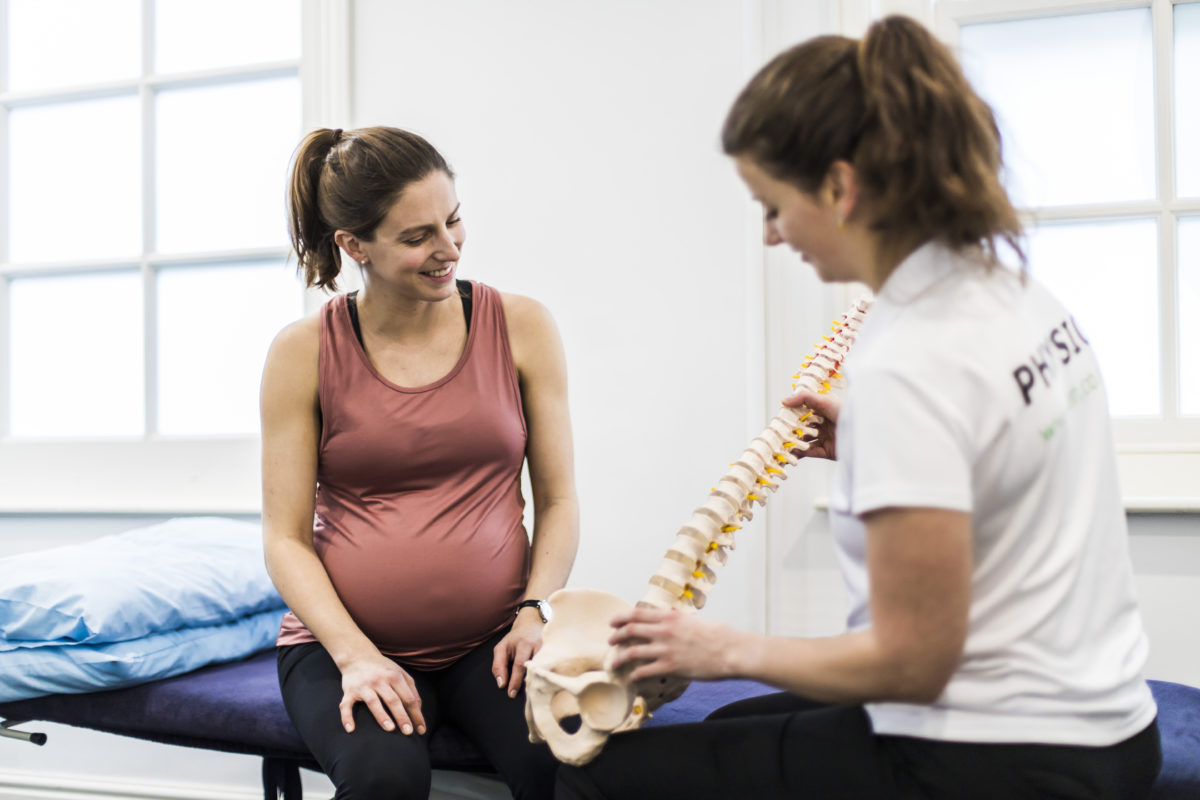 Ten Health & Fitness Women's Wellbeing Services
Uniquely bridging the gap between the fitness and medical sector, Ten Health & Fitness have just launched a new series of specialist Women's Wellbeing Services. Leaving no stone unturned, Ten Health & Fitness are covering everything under the umbrella of women's health from pre and post-natal Pilates, physiotherapy accredited by the pelvic, obstetrics and gynaecological society, specialist clinical support for those going through menopause and support for female-focused health concerns such as breast cancer. As well these new services, Ten are also rolling out a calendar of special edition workshops covering topics such as pelvic floor health and dysfunction. Showing a much-needed shift in the industry, Ten Health & Fitness are delving deep into the world of women's health and wellbeing to give the support where it is needed. We as women, our bodies endure and experience many changes, these new services are here to help you understand how to best approach them and to ultimately help you thrive both physically and mentally!
BXR Doha
BXR is expanding overseas with their brand new location in the iconic Burj Doha Tower. Being one of the focal points of the West Bay Business District, Doha is an international hotspot with many people travelling there on business trips. The Sweat by BXR Studio offers group training and works on a pay-as-you-train basis, making it ideal for getting your workout in during business trips! The gym features BXR's signature Versaclimber cardio room equipped with immersive lights and a booming sound system and a boxing studio fit with benches, weights and punchbags. Post-workout you can refuel at the onsite cafe and lounge preparing healthy meals and shakes. The fully equipped changing facilities with showers and luxury amenities and products mean you don't need to worry about bringing toiletries away and there is even a laundry service, SWEAT Maid, so you can get your kit washed and ready for your next workout! Adopting BXR's sleek aesthetic, combined with killer workouts, the new studio in Doha gives people the perfect solution to staying fit whilst on business.
SimpleFoods
The key to staying on track with eating well is having easy and convenient options on hand that not only taste delicious but are also super healthy! When we're short for time, it's easy to fall into bad habits of reaching for 'ready-made' meals that lack nutritional value and quite frankly taste too. SimpleFoods is here to make sure that this doesn't happen, with their chef-made frozen meals that are delivered to your door, it couldn't be easier. Boasting high-quality nutrition, a mindful approach to sourcing ingredients and reducing the amount of food and packaging waste, SimpleFoods meals are individually flash-frozen in 100% recyclable vacuum-sealed portions to lock in nutrients. What sets SimpleFoods apart from others is that you can build your own meals, with a choice of proteins, super grains and veggies to select from. Proteins include; salmon and quinoa fishcakes, coconut and spinach dahl, green baked falafel and sesame-crusted chicken, the super grain options range from; aubergine bulgur with pistachios, harissa bulgur and butternut squash and wholegrain couscous with spinach and pesto, and the veggies on offer include; green tahini broccoli and kale, minty leeks, peas and sugar snaps and caramelised carrots and pine nuts. As well as full meals, SimpleFoods offers breakfasts, smoothies, soups, snacks and healthy desserts. Ready in minutes, SimpleFoods is your one-way ticket to wholesome, convenient meals that score high on nutrition!
UNTIL
Bringing a brand new concept to London, UNTIL is the world's first members club and workspace specifically designed for those who train, those who treat and those who coach. Offering self-employed health and wellness professionals the chance to work with their clients in a perfectly curated space with optimum gym floor space, treatment rooms, coaching rooms, luxurious changing rooms, a cutting-edge performance suite and a members' Clubhouse. UNTIL is a community-driven environment where professionals network with other people in the industry. Members' can utilise the premises by using the co-working space for admin work when they're not delivering sessions for clients, making it the perfect place for productivity. Your clients love visiting UNTIL, which will really enable you to take your business to the next level and give you the same sense of community you'd get in an office. After a long time spend in solidarities at home, a healthy work environment is something we are all after and UNTIL gives self-employed wellness professionals just that!
HybO2 House
Offering a range of pioneering treatments to help diminish pain, promote healing and enhance wellbeing, HybO2 House is the new state of the art clinic comprising the latest world-class Hyperbaric Oxygen Therapy. Based just outside of London in Winchester, the clinic is home to superior quality Hyperbaric Oxygen Therapy chambers to treat clients to increase overall health, wellbeing and vitality, plus address ailments and conditions. During the unique Hyperbaric Oxygen Therapy, pure oxygen is delivered to the lungs under increased atmospheric pressure in the hyperbaric chamber. Hyperbaric oxygen therapy enables the delivery of high levels of oxygen to all tissues in the body to stimulate cell growth and repair damage to cells and organs. An enriched medium of up to 100% oxygen, is delivered whilst inside a hyperbaric chamber, leaving you feeling revitalized. From athletes, long-COVID suffers, and generally, anybody looking to thrive for optimal potential, Hyperbaric Oxygen Therapy has been proven to give incredible results, so check out HybO2 House to experience this unique therapy.