This month we've got exciting new wellness retreats, London's new mind gym, intimate care curated by women for women and much, much more. August brings a selection of exciting new launches to the world of wellness…
NoMad x Katie England
London's design-led hotel, NoMad unveils its new summer wellness residency with Katie England Skin, the expert facialist renowned for her signature style; 'where science meets touch', which delivers unparalleled results. A legit master of her craft, Katie has curated what we deem the ultimate treatment list, not overloaded with untold variations to facials. The three core facial-led treatments harness various techniques that Katie found to be most effective during a decade in the industry. First up is 'The Bespoke', which dedicates 75 minutes to an all-encompassing facial, no two will look the same in the same way our skin is unique to us! Aside from dramatically improving your skin health using a variety of tools, one being the skilled hands of Katie, you'll unwind into deep relaxation as soon as the treatment commences, it is utter bliss. Think cryo sticks, oxygenating masks, extraction and a vigorous head massage to release tension. The 120-minute 'Signature Luxury Facial & LED' facial provides both immediate and long-term results by working deep within the skin from the dermal to epidermal level, detoxing the lymphatic system and tightening pores. Finally 'The Natural Face Lift' is all about sculpting out the face using buccal massage to work intraorally, releasing tension in the jaw, stimulating the muscles in the face and creating lymphatic drainage and oxygenation, for a natural lifting effect…you'll be impressed with the results! We couldn't think of a better way to treat yourself than one of Katie England's treatments in the chic, comforting surroundings of Suite 105 in Covent Garden's most eclectic hotel.
SKIN + ME
Redesigning the landscape of skincare, SKIN + ME have completely shaken up the industry with its unique business model which gives everybody access to dermatologist-approved skincare tailored to your skin. Each and every single one of us is different, what works for you may not work for someone else, which means finding the perfect combination of skincare can be like finding a needle in a haystack. Dermatologists are the first port of call for any skin suffers experiencing issues such as acne, rosacea, melasma or hyperpigmentation, but a visit to a skin clinic comes with a hefty price tag which most people can't quite fathom. This is where SKIN + ME have completely transformed the world of skincare utilising technology to connect you with a highly qualified dermatologist. After taking an in-depth online consultation which covers your lifestyle, skin concerns, nutrition, goals and more, you'll submit a selection of unfiltered pictures for the SKIN + ME in-house derms to analyse and determine your ideal formulation of ingredients, including active prescription strength ingredients that you can't get by over the counter. Your bespoke SKIN + ME formula will then be sent directly to your door with the exact amount you'll need for one month, on a rolling subscription basis so you'll never be left with too much or too little. The results SKIN + ME users have experienced after using the product speak for themselves, its one of the most hyped skincare brands of the year and for very good reason! SKIN + ME have also introduced a cleanser and moisturiser in four varieties to suit different skin types, these products sit alongside your treatment seamless and help maximise healthy-looking skin.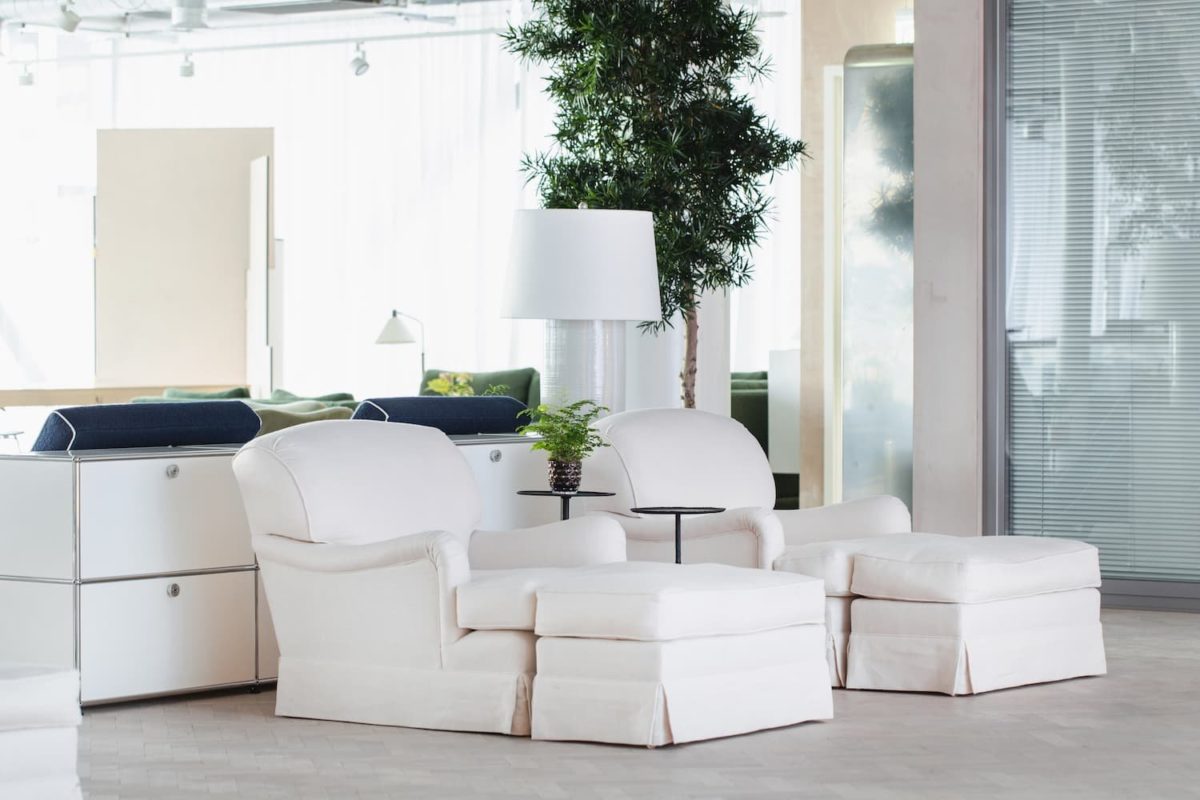 Koniver Wellness
Dr. Craig Koniver, founder of Koniver Wellness has announced his permanent residence, Koniver at 180 Health Club and at Soho Health Club, Shoreditch House. Bringing his expertise and progressive IV treatments to the UK, you can now access his highly sought-after treatments such as NAD+ therapy, peptides and hormone balancing at these two premium health hubs. Born out of Dr. Craig Koniver's dissatisfaction with the disease-based model of modern medicine, Koniver Wellness focuses on optimising people's health through time-tested, nutrient, and science-driven protocols that are the cutting-edge of medicine. Whether you have specific wellness needs or just want to boost general wellbeing, the expert team will be able to point you in the right direction. Administered in a comfortable environment with a luxe design the range of booster shots and intravenous drips typically take around 1 to 2 hours, leaving you supercharged with a high dosage of nutrients to leave you feeling rejuvenated like never before.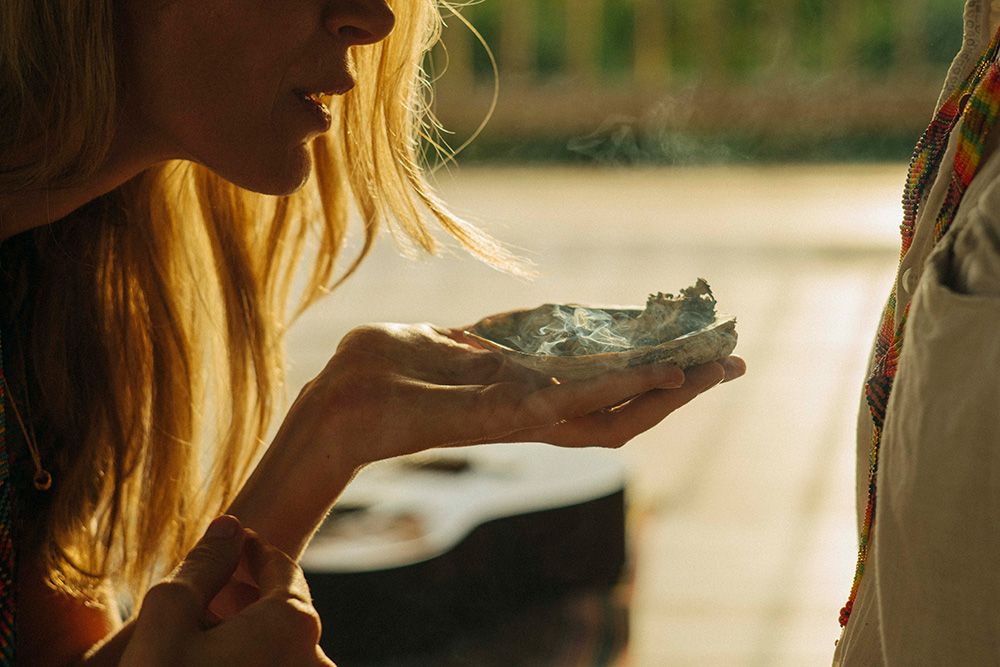 Beckley Retreats
Intrigued by the growing interest in psychedelic drug therapy? A leading holistic wellbeing company, Beckley Retreats is the place that will allow you to explore the possibilities and benefits of the newly coveted mental health therapy in a safe, controlled environment. After a number of successful retreats overseas, Beckley Retreats are housing the very first psilocybin retreat in Europe at the residential centre in New Eden, in the Netherlands this August. The unique experience will offer a comprehensive approach for people looking to make meaningful changes in their lives. Based on decades of insights from the renowned Beckley Foundation, and under the leadership of its founder Amanda Feilding, the retreats combine world-class contemplative practices with the science-backed benefits of psilocybin. More commonly known as 'magic mushrooms', psilocybin enhabits therapeutic healing potentials that have had an outstanding positive impact on people's lifestyles under the supervision of trailblazers such as Amanda Feilding, who are bringing this taboo wellness experience to the mainstream. The eleven-week programme includes pre and post-retreat preparation and support, as well as a five-day immersion in Holland, where using psilocybin truffles is legal. The 5-day retreats include 2 six-hour Psilocybin ceremonies alongside daily meditation and breathwork, mindful movement, therapeutic group integration, nature immersion and digital detox.
Holy Carrot Pop-Up at Bicester Village
Holy Carrot, London's plant-based restaurant, located in Knightsbridge, has launched it's new pop-up at Bicester Village, the open-air luxury shopping destination. Based in Oxfordshire, Bicester Village is a hotspot for bagging yourself designer purchases at a fraction of the price. The set-up of Bicester makes for a dreamy shopping experience, with cute little huts for each retailer. What better place to refuel after shopping than at Holy Carrot…serving their innovative delicious vegan dishes. Guests can head over to the airstream for a plant-based breakfast or simply to grab a tea, coffee, pressed juice, or smoothie to take away before setting off on their shopping experience. For those looking to take a break from Bicester Village's luxury boutiques, Holy Carrot's menu features a variety of healthy lunch and snack items, essential for that mid-shop pit stop.
Vegamour
Haircare that is driven towards hair growth is often associated with harmful chemicals that stimulate the hair, we're always on the hunt for products that give are tailored to growing and increasing thickness without the toxins which is why we were super excited to discover Vegamour. Loved by A-listers including the wellness guru herself, Gwyneth Paltrow, Vegamour combines the superpowers of science and nature to get that luscious hair we're all after without any nasties in toe. Tacking issues such as hormone changes, ageing, stress and nutrition which all have an impact on our hair, Vegamour have worked hard to produce hair wellness that incorporates powerful phytoactive's in clean, vegan supplements, topical serums, hair care and styling products. Working in tandem with our follicular ecosystem to address the symptoms of underlying causes of poor hair health, adding Vegamour's products into your self-care routine will make your hair flourish!
Resilience Zone
Coined as London's new mind gym, the Resilience Zone is the new self-care space set to revolutionise mental wellness. Based in Parsons Green, this safe haven equips you with your very own resilience toolkit, so you don't merely survive, but thrive! Offering a whole host of integrative services and expertise, all under one roof, the therapy disciplines include Life Coaching, Executive Coaching, Food Behavioral Coaching, Mindfulness Classes, Breathwork and Focus Classes, Bodywork Therapy, Sound Therapy and Reiki Energy Healing plus there are an ongoing timetable of special events, workshops and masterclasses. Scrapping the dated clinical style, the Resilence Zone has created beautiful welcoming therapy spaces which make you feel instantly at home. In the same way you'd book a gym class to look after your body, an hour session spent at the Resilence Zone will nurture your mind.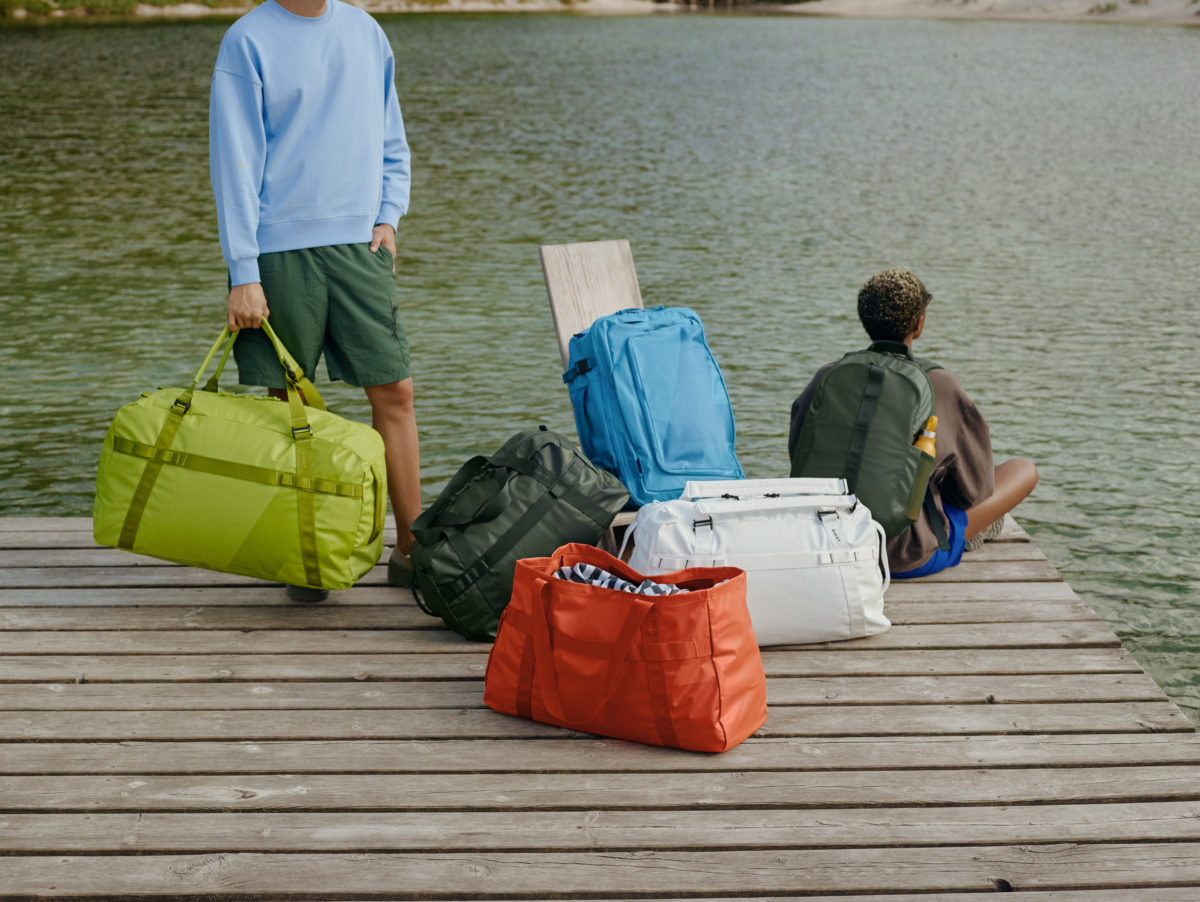 FAR
Arising from the cult suitcase brand, AWAY, their new spin-off, FAR (standing for For All Routes) sets out to be the 'it' bag for adventure seekers. Launching with four hero bags and pouches which are designed to make your trip as seamless as can be, FAR has considered all the small details to create a reliable range. The consist collection features a duffle, tote, convertible backpack, pouch, messager and organisation cube, each one serving a different purpose for your travels. The lightweight, durable material is the real selling point for FAR, the exceptional quality will keep all your belongings dry and it's also abrasion-resistant meaning it will serve you well for years to come without wear and tear.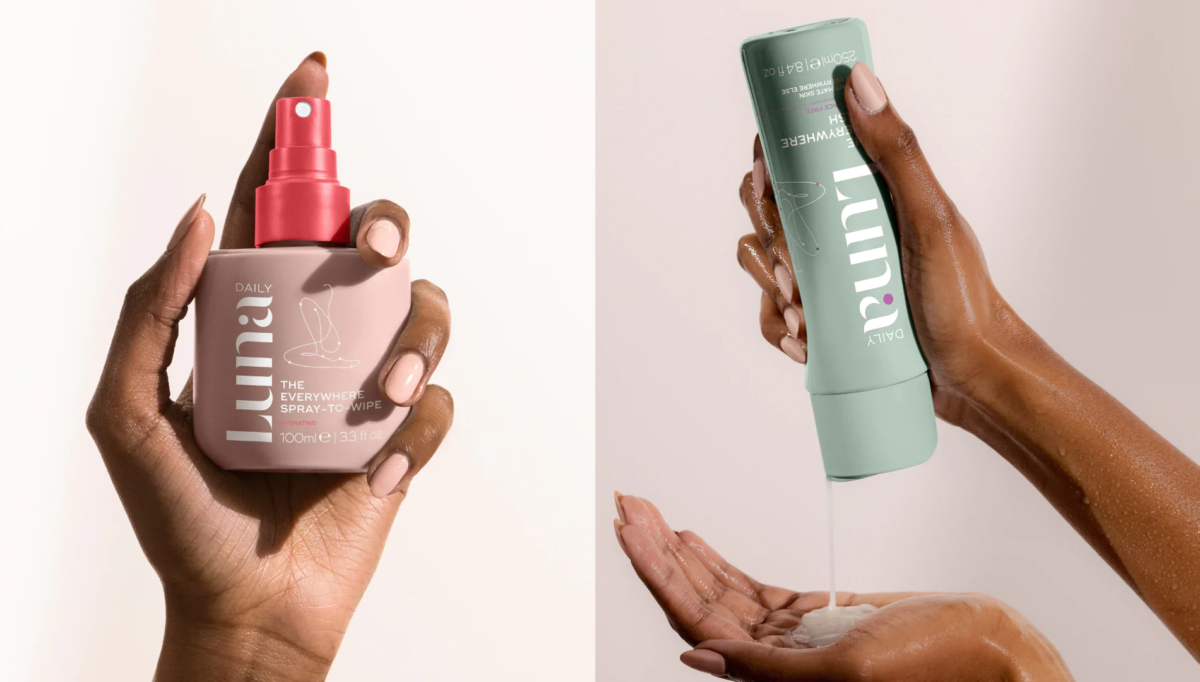 On a mission to both educate women and offer them safe-to-use, natural products designed for intimate areas as well as everywhere else, Luna Daily is the newly female-founded brand shaking up the feminine care industry. Designed and curated to look chic in your bathroom whilst doing the job at hand, the core launch range of 7 products are as beautiful as they are effective. Backed by dermatologists, gynaecologists and pregnancy experts, Luna Daily caters to the changing needs of a woman's body at all ages and stages, whether you're pregnant or peri/menopausal. The range of natural products includes everywhere washes, sprays-to-wipe, everything oil and the everywhere (no)soap, all vulva approved.
Retreat Away
Venturing into the increasing popular retreat industry, Retreat Away is the new health hub of transformation for personal growth and encouraging wellness for life philosophy. Inspiring guests to live to their fullest potential both mentally and physically, the exclusive retreats cover the consumer and corporate market. There's been a surge in corporate wellness, with many companies taking mental and physical health more seriously than ever before, so whether an employer or an employee you'll be able to seek the incredible transformative benefits Retreat Away has to offer. The growing list of retreats currently has three to choose from which span yoga, adventure fitness, dance and women's health.
Flow Dance Meditation
There's no release quite like dancing, just letting your body flow in a way that feels great is one of life's joys that will never let you down. Founder, Lindsay Jay wanted to channel this feeling to allow everyone to relish in the euphoric sensation and thus, Flow Dance Meditation was born, the new holistic programme where meditation meets the dance floor. A first-of-its-kind, the online dance program aims to help you connect to a meditative state through music and un-choreographed, free-moving dance, encouraging self-expression and discovery. There's no pressure to perform or learn any steps, it's all about letting your body guide you to allow the body and mind to get into a state of flow. The therapeutic benefits include but are not limited to increasing happiness, improving emotional regulation, feeling grounded in the body, releasing anxiety and depression and heightening intrinsic motivation. Aside from the online classes and guided meditations that are available to access anytime, anywhere, Flow Dance Meditation run live classes across London as well as a retreat in Ibiza.
DAME x Finisterre
Two B-Corp brands have collaborated to create a brand new reusable pad set, which raises awareness about the impact of period plastics on our oceans, encouraging consumers to step away from single-use, plastic-filled pads and move towards reusable and sustainable alternatives. Finisterre consciously built outerwear, hardy knits and year-round adventure essentials, which make the perfect pairing with DAME, the period-positive brand that specialises in sustainability. This planet-friendly partnership addresses the issue that through a lifetime, a person with periods will dispose of 11,000 single-use period products, with the vast amount of these ending up polluting our oceans. The DAME x Finisterre set includes three pads, a liner, a regular pad and a night pad, all made using unique DAMEdry™ technology which consists of five layers working together for fast-wicking, odour-proof and secure period protection. The pads pack neatly into the DAME Dry Bag which is water, air and odour tight so you can have confidence when carrying used pads when out and about.