We're at the peak of the summer and with temperatures hitting high, so is the wellness industry with lots of new exciting launches. From a new app revolutionising fitness, activewear that brings a new meaning to sustainability, a newly opened cafe dedicated to all things matcha and lots more, here's what's new in wellness this August.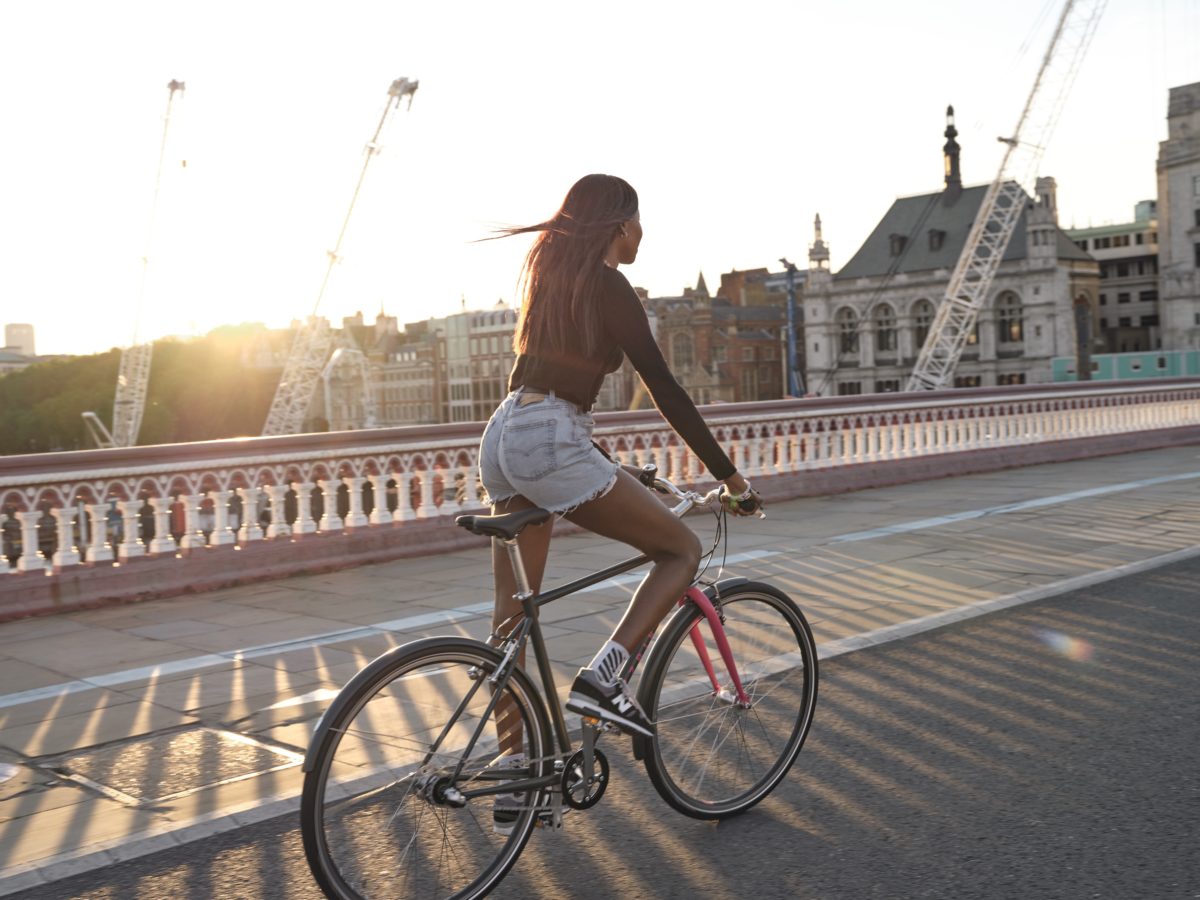 BuzzBike
Since the pandemic hit, cycling has become the most popular mode of transportation amongst Londoners and for obvious reasons. BuzzBike is the newly launched monthly subscription that takes the hassle out of cycling. With no upfront cost, on-demand repairs, theft cover and a gold standard lock included in your monthly fee, BuzzBike are here to ensure you ride smoothly from A to B with no problems. From start to finish, BuzzBike is a seamless service that London was very much in need of, you simply join online, the bike gets delivered to your address then you are ready to go. You can cancel at any time that suits you and the bike will be collected. Made specifically for city riding, the BuzzBikes are perfect for breezing around London smoothly with puncture-proof tyres. Building a sense of community, BuzzBike's Urban Cycle Club run workshops and group rides. If you live in a poky flat, BuzzBike is the perfect option that enables you to have a bike when you need it most and in the months you don't you can simply send it back. Similarly, if you are a fair-weather cyclist, BuzzBike is also an ideal option for you as you can simply start up your membership in the summer months.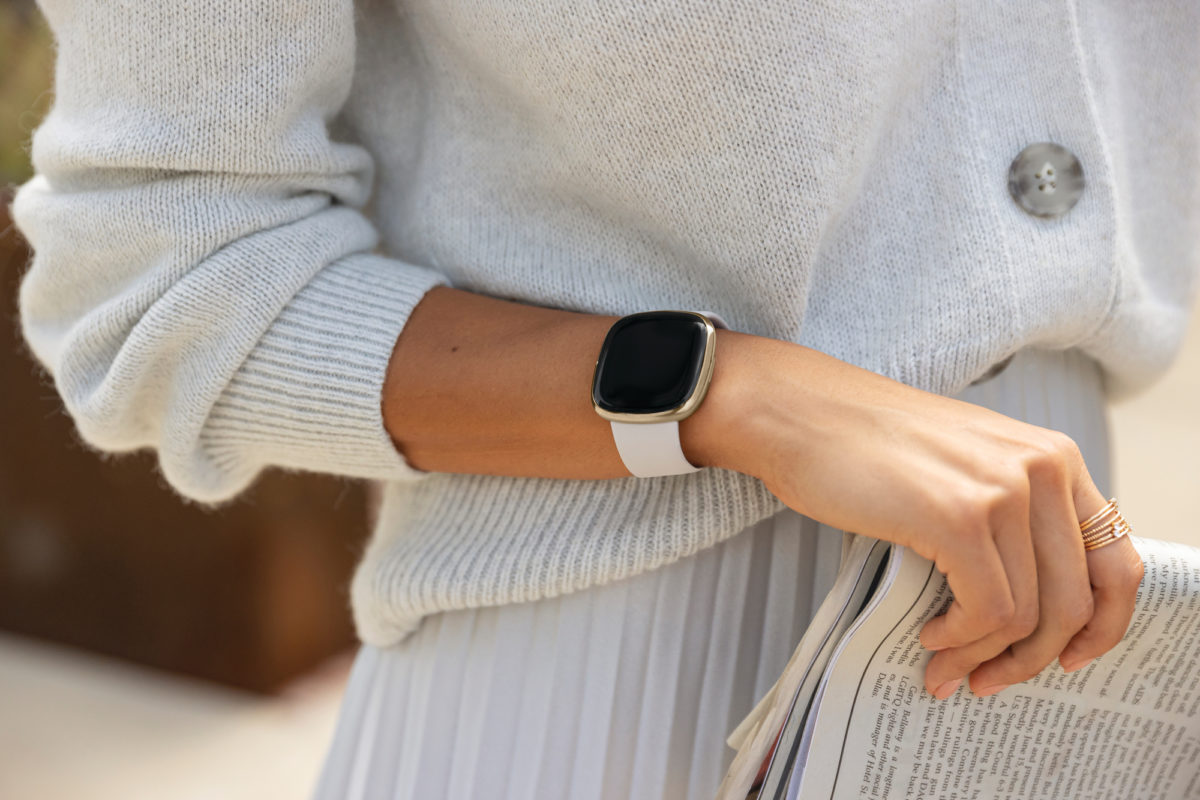 Fitbit Sense
Boasting new stress management technology, Sense is Fitbit's first-ever advanced health smartwatch which measures your body's response to stress. Taking a deeper dive into your heart health, the tracker uses sensors to give you in-depth feedback about your health and checks for atrial fibrillation with a heart rhythm assessment. With a stainless steel ring and a satin finish, the Sense model is the finest yet of the Fitbit products and rivals many smartwatches on the market. The Sense includes all the essential features such as calls, texts, notifications, pace and distance, GPS plus sleep tracking and a sleep score to promote rest and recovery. The new stress management feature is what really makes Sense a unique tracker in the market, incorporating tools that take a holistic approach to manage your stress and mood, Fitbit's newest and most premium watch helps you put your health and wellbeing first.
MONAT Wellness Collection
Where beauty meets health, MONAT's new wellness collection recognises the natural link between looking good and feeling good. Working from the inside out to radiate rejuvenated skin, glossy hair and generally a healthy-looking glow, the collection is naturally based, vegan, and cruelty-free. Consisting of two hero products, the range includes Total Greens, an antioxidant-rich fruit and vegetable powder with vitamin C that gives you a quick nutritional boost and Collagen Key, a beauty-boosting vegan elixir that has been formulated to increase collagen production. Both products are very versatile, so you can add to a smoothie, shake or simply water and we can vouch it will always taste great. With a ton of added benefits including vegan amino acids, biotin, zinc, manganese, oat fibre and more, Monat's wellness collection has quickly become a staple in our morning routine.
OTO CBD Power Drops
Arguably the most delicious CBD drops on the market, OTO's new power drops are the perfect way to start your day. With hints of orange and cacao husk, the power drops boast 37.5mg of CBD as well as vitamins C, D and E to enhance your mood, digestion and immunity. Designed to help you focus, the drops are ideally taken first thing in the morning to encourage concentration.
Lucie App
Spaning beauty, wellness and fitness, the newly launched Lucie app brings the best practitioners in the business straight to your door. Operating in London and the Cotswolds, Lucie is the digital world's equivalent of a little black book. Offering hair, nails, facials, massage, life coaching, acupuncture, reflexology, vitamin drips, personal training, yoga, Pilates and more, Lucie gives you access to trusted world-renowned brands and experts, and the best part is, you don't even need to leave the house!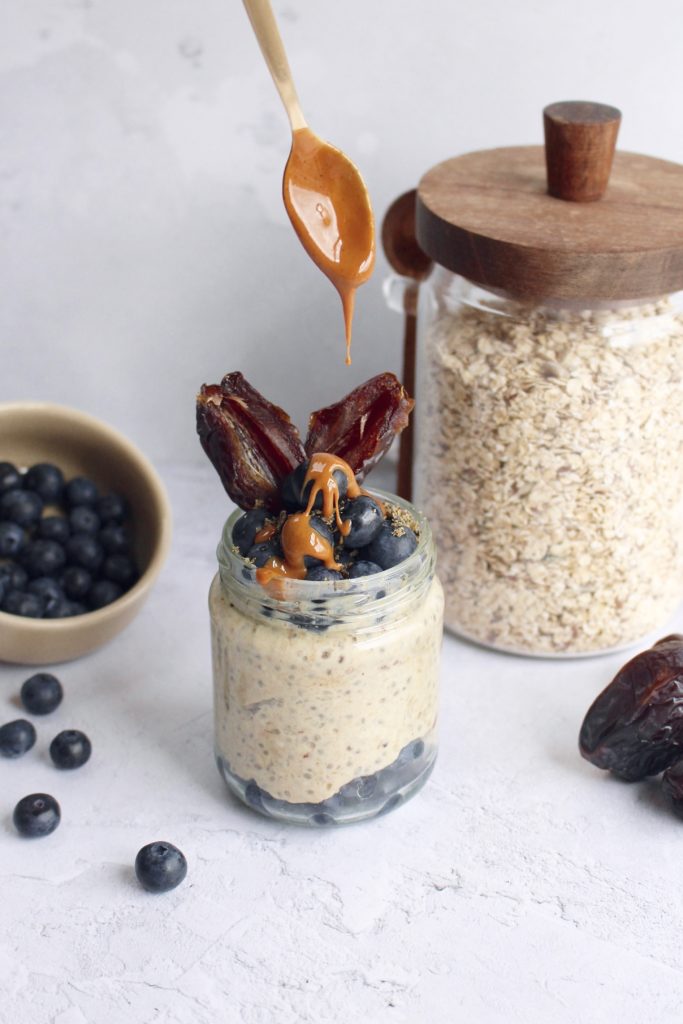 The Good Grain
The Good Grain jars are so delicious, you will have to check twice to be reassured they're 100% healthy but we can confirm they absolutely are! Completely vegan and refined sugar-free, their overnight oat and chia puddings are the ultimate way to kickstart your day. Using nothing but natural and tasty ingredients filled with an abundance of vitamins, minerals and loads of beneficial fibre, The Good Grain have a variety of mouthwatering options to choose from including salted date peanut, chunky monkey, cookie dough and maple tahini and fig.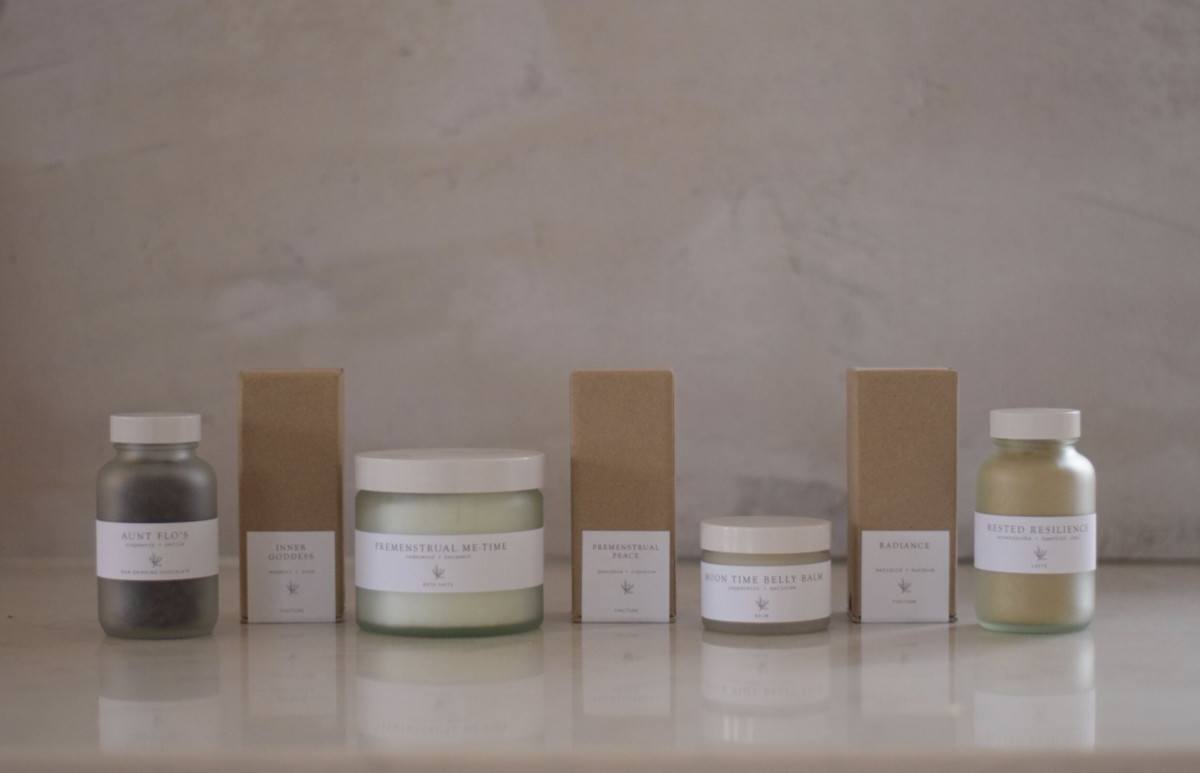 Forage Botanicals
Specially curated to support different phases of your cycle, Forage Botanicals range of herbal-based wellness products formulated with the intricate female body in mind. I think you can all relate to a moment in when our period has affected our lives, whether it's having to take time off work or cancelling plans to crawl up in a ball on the sofa…we've all been there. Forage Botanicals is here to provide a safety blanket during every step, whether it's cramps, fatigue, breakouts…you name it, they have a solution to help you through. From supercharged powders, peacefully drops and soothing balms, Forage Botanicals offer a holistic approach to dealing with common issues for women.
Jenki Bar
Bringing their energising matcha blend to Spitalfields in East London, Jenki has opened their first-ever matcha bar! With a quirky green aesthetic throughout, the holistic cafe come bar is inspired by traditional Japanese architecture. Serving up shakes, shots, lattes and snacks, all matcha themed, of course, you can experience the green super powder like never before. Think raw matcha cheesecake, matcha soft serve ice cream and Jenki's signature "Flat Green". Offering Londoner's an alternative way to get the buzz and drive, that doesn't involve the inevitable crash coffee does, Jenki is the new spot for your morning brew.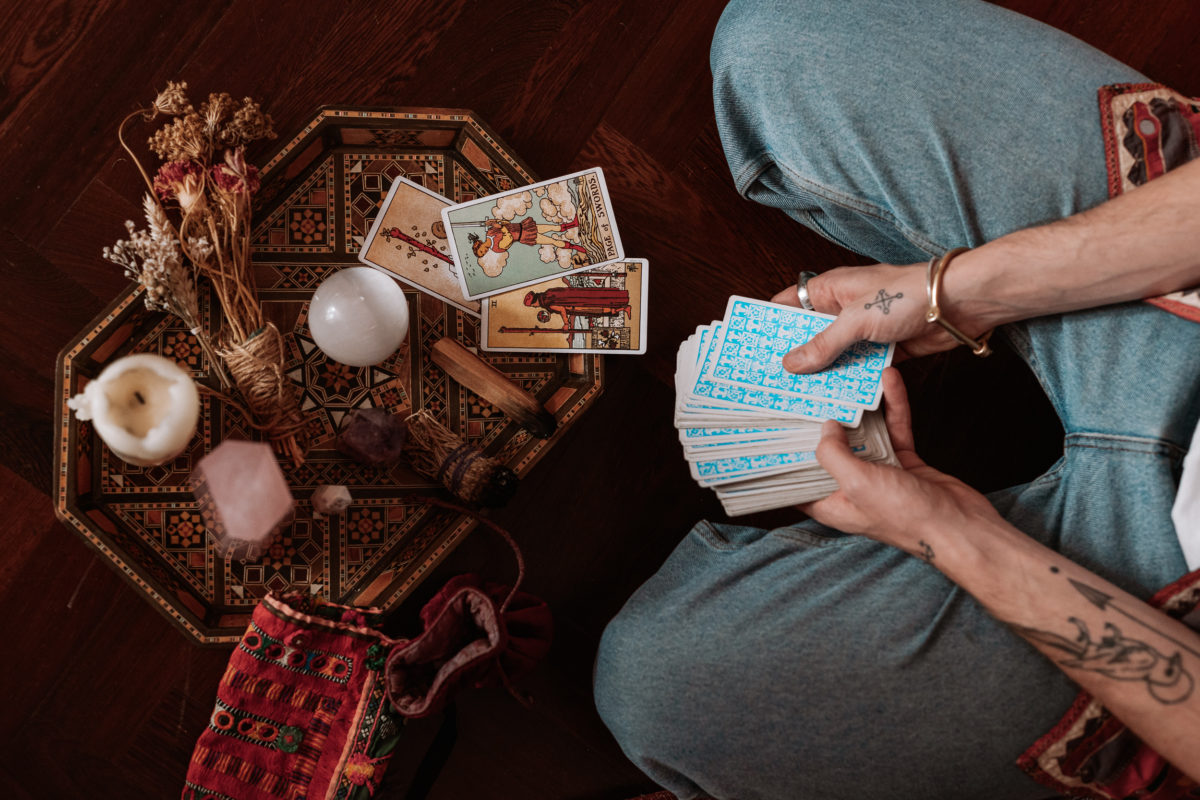 The Wellness Foundry
Curious about Tarot readings? Psychic exploration is definitely an area that fascinates many of us wellness lovers, from becoming more spiritually aware to opening up to intuitive guidance, we can gain a lot from readings with the help of a practitioner. The Wellness Foundry aim to equip people with the practical tools and practices, expert guidance and community to live their best and grow. For starters, we need to point out that these sessions are not the be-all and end-all of your life, think of The Wellness Foundry readings as assistance to discovering your own destiny as opposed to giving you all the answers. Founder, Fiongal is a deeply intuitive tarot reader, psychic artist and spiritual adviser. He has the skills to be led by his guides to explore areas of your life both in the physical and emotional relm. The sessions are thought proking and bring light to issues that you may be experiencing, helping you address them with a level head. Encouraging you to see a clearer path ahead, The Wellness Foundry will help you gain a greater sense of who you are by connecting in a spiritual way that you may not have experienced before.
Barrecore's Chelsea Studio
Opening its doors on the Kings Road in Chelsea, Barrecore's newest studio will bring the same high energy and sense of community of West London. Loved by A-listers including Pippa Middleton and Jourdan Dunn, the Barrecore Method is recognised as one of the most effective body transformation workouts. Utilising techniques and equipment to get into the most intricate muscles, the new Chelsea studio has classes running all day so you can get your barre workout fix in.
Stretch Inc
In need of an overdue stretch? We're all guilty of 'forgetting' to cool down and stretch at the end of a workout and that is where Stretch Inc is here to step in. Putting recovery and mobility first, Stretch Inc is the studio in Seven Dials dedicated to rejuvenating your body to help perform at your optimum level. With expert stretchologists taking you through one-on-one assisted stretching, each session is tailored to the individual's needs. Getting you into all kinds of positions that you would never be able to achieve alone, the stretchologists use techniques and tools to alleviate tension and provide myofascial release. Helping create more fluid movement with fewer ailments in the body, Stretch Inc ultimately improves your flexibility and mobility. What we love about Stretch Inc is that you will pick up great habits that will feed into your everyday life, helping to improve your overall posture.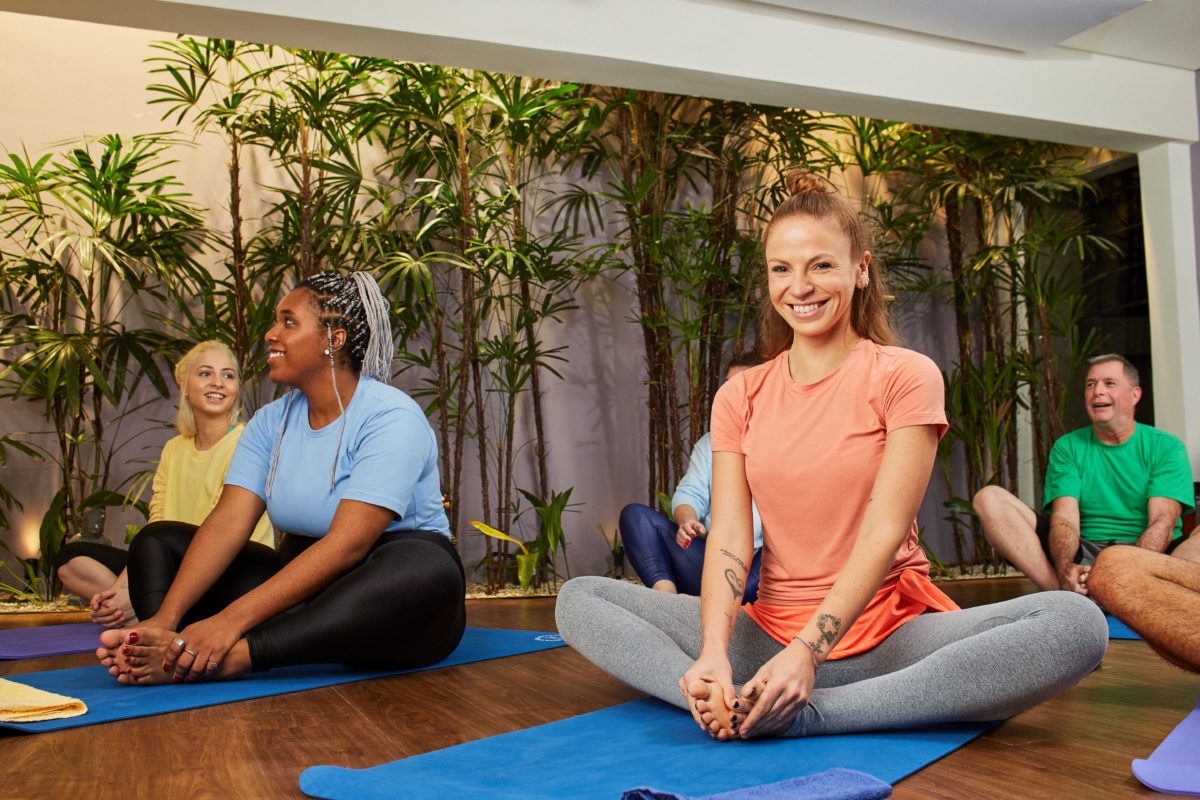 Gympass
Calling all employers…Gympass is the B2B service that has transformed the wellness industry. Encouraging employees to get active with a network of gyms and studios from all across the world, Gympass is designed to boost a healthy and productive environment. With big names in the business on board, such as Nuffield and Energise Fitness, plus an array of high-end boutique studios, including Barry's and Kobox, members will have access to book or visit when and wherever it suits them. If on-demand at-home exercise is more your thing, there's a library with thousands of workouts to keep you busy and the app also gives you access to mindfulness and meditation platforms including Calm and ZenAppl. After having great success in the States and South America, there is no doubt that Gympass will take off in the same way in the UK. Helping employers transform the life of their employees for the better, Gympass creates a more accessible root into health and fitness.
PANGAIA Activewear
Giving us all the 80's workout gear vibes, PANGAIA has introduced their activewear line pumped on plants! Made using castor beans, seaweed and eucalyptus, the 90 per cent bio-based fabric is revolutionising technically fabricated workout wear. The innovative fabric uses non-ecotoxic components which are not only better for our planet but are also super sweat-wicking. Following PANGAIA's signature style which highlights the eco-friendly materials and processes involved with creating the item, the activewear line includes a sports bra, shorts, leggings, tee, jumpsuit and hoodie, available in a variety of their signature colours. Adding to the sustainable activewear trend that is thankfully here to stay, PANGAIA provides a high impact on your workout but a low impact on our planet!
words by Isabelle Shury
---
READ MORE: Cycle Syncing: How To Eat + Exercise Throughout Your Cycle