From new ways to workout, skincare brands built with integrity, industry-disrupting beauty launches and more, here's what's new in the world of wellness this April.
Skincare & Herbal Infusions Supporting Women Through Hormonal Issues
Born out of a personal struggle with ongoing hormonal symptoms, SABI is the new plant-based wellness brand with purpose. Spanning skincare and herbal infusions to support issues including painful periods, migraines, infertility and postpartum depression, the products incorporate ancient wisdom, adaptogens and dermal prebiotics to nurture the mind and body. Vetted by an ObGyn, Dermatologist and Microbiologist, the holistic skincare and herbal infusions support the healing and re-balancing of the body after birth, during breastfeeding, and through periods of hormonal imbalance and burnout.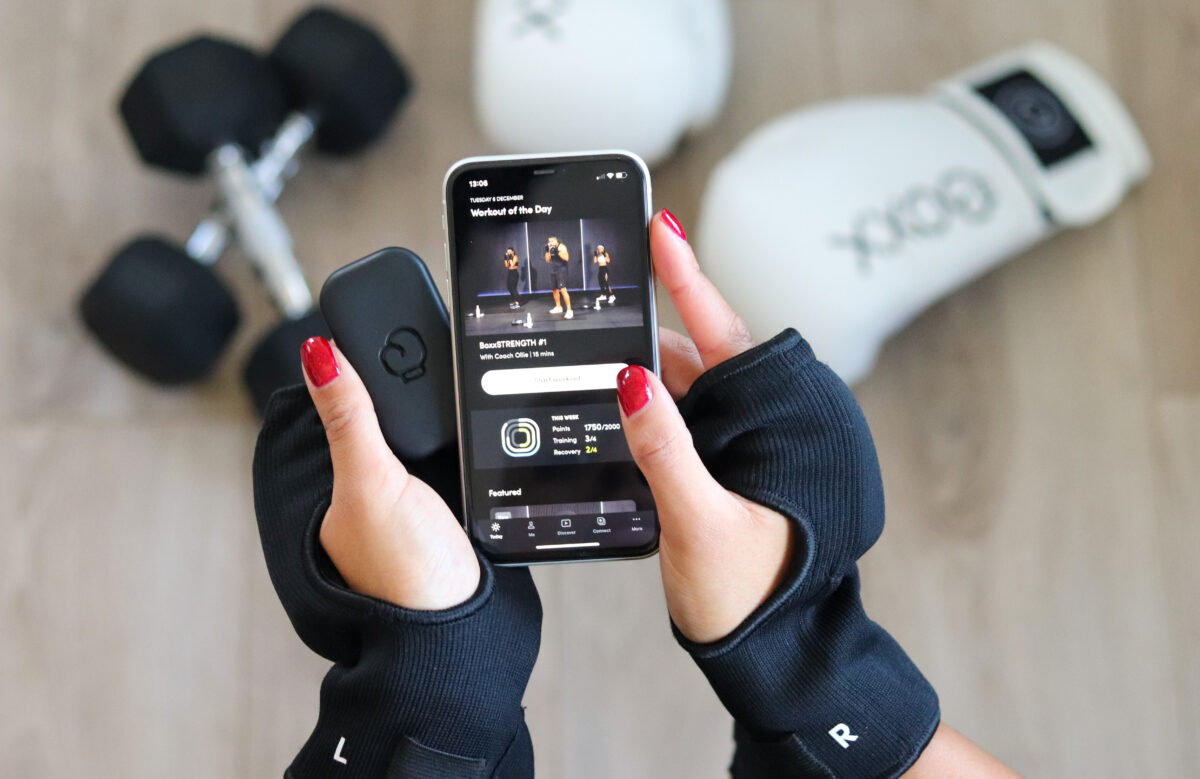 Get Hooked On This New Fitness Wearable
Fitness tech is ever-changing, and this new launch sees a tracking pod cleverly slip seamlessly into your boxing wraps! From the makers of Boxx, the online emporium of on-demand home workouts and East-London-based studio, the Punch Pods+ aim to level up your boxing workout whilst helping you build a consistent habit with exercise. The pods connect to the Boxx+ app which assesses your effort levels, tracks your progress, offers rewards and enters you into the Boxx community of like-minded boxing lovers. Whether you like to throw punches at home, with a PT or in the studio during your favourite boxing class, you can see your metrics in real-time as you train.
The Beach Bag Essential To Protect Your Skin
With sunnier days on the horizon, it's time to start thinking about SPF. Born in Italy, DARLING is the Insta-worthy suncream that boasts high factors and equally high-quality formulations to keep your skin protected. Bringing a playful spin to one of the most important parts of any skincare routine, the candy-coloured beach bag essential offers high wide spectrum UVA and UVB protection. Available in SPF 20, 30 and 50 for the body and strictly SPF 50+ for the face, DARLING that sun protection seriously, with no low factors to be seen. The texture is light, sinking into the skin effortlessly leaving no residue behind.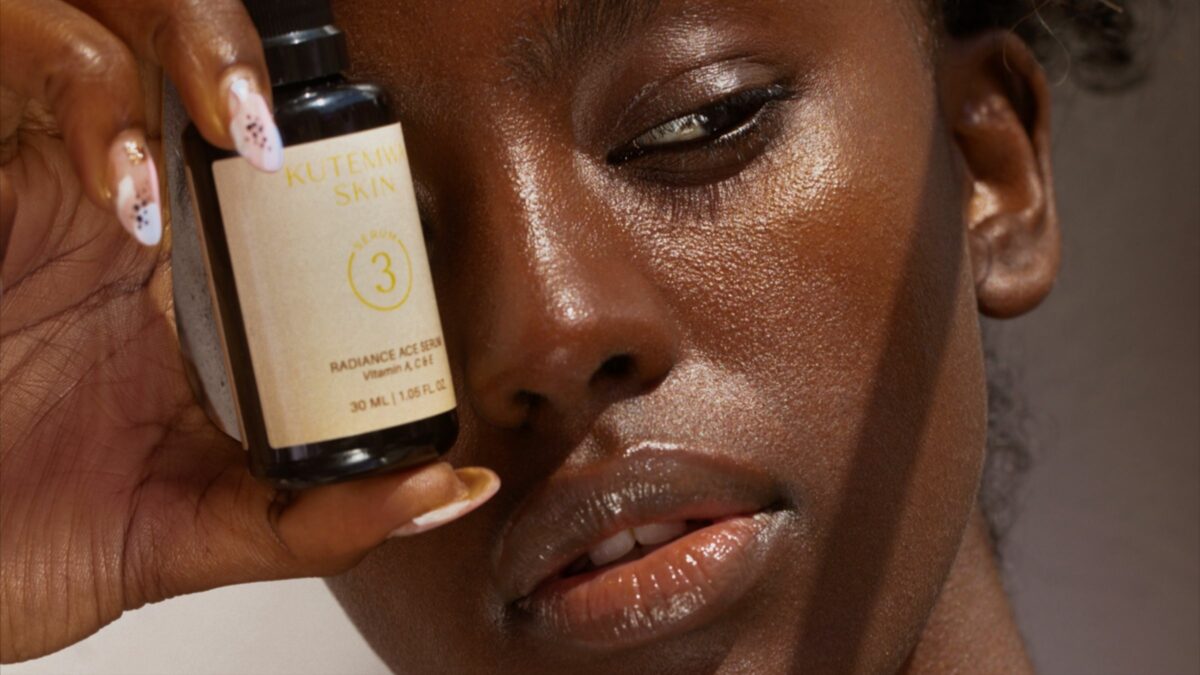 The African-Inspired Skincare Socussing On Skin Of Colour
Coined from the Zambian word for 'Love', Kutemwa Skin was born out of founder Besa Musama's ongoing issues with skin dryness and acne. Using traditional botanical ingredients with natural healing properties, Kutemwa collection of naturally derived skincare products is formulated with coloured skin in mind. Transforming dry, dull skin into clear, luminous skin, the authentic range compromises a cleanser, tonic, serum and moisturiser.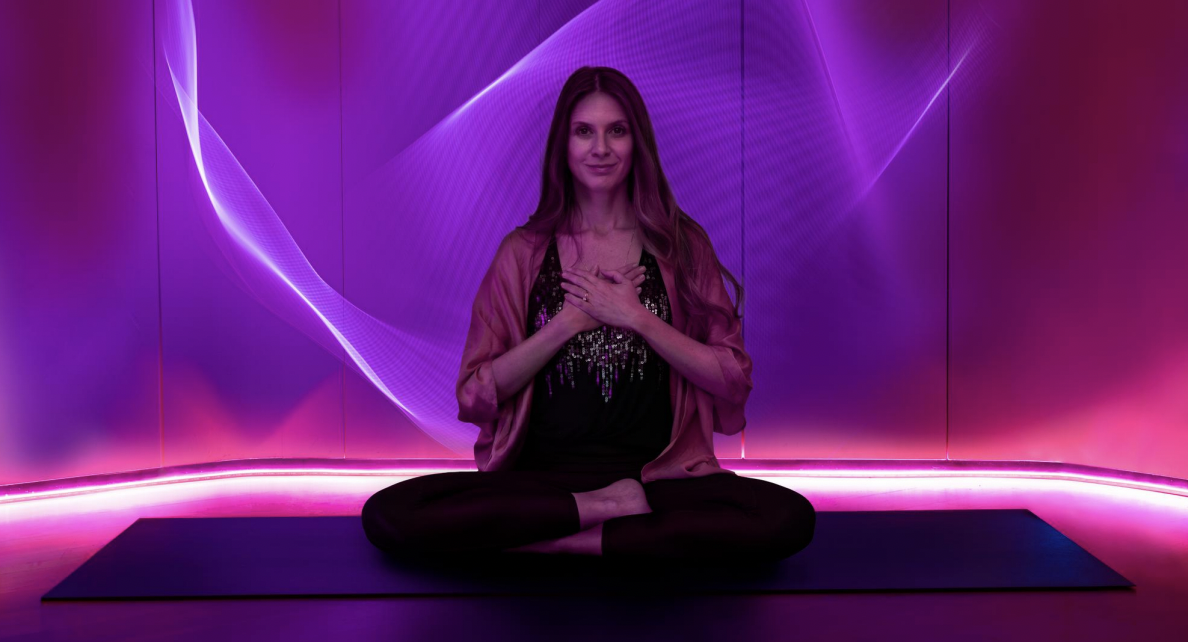 Meditation Meets Electro-Sound Healing At This London Hotel
Hotel Café Royal's Holistic Wellbeing Club, Akasha has partnered with Spiritual Mentor and Meditation Guide Belinda Matwali to launch an exclusive Electronic Music Meditation, taking place once a month in the heart of Regent Street. The 4-part meditation blends movement with hypnotic techno and breathwork with house music for an emotive experience through sound. Enhancing theta brainwaves, the music has been methodically constructed to evoke relaxation, shutting out intrusive thoughts and tuning into the present moment.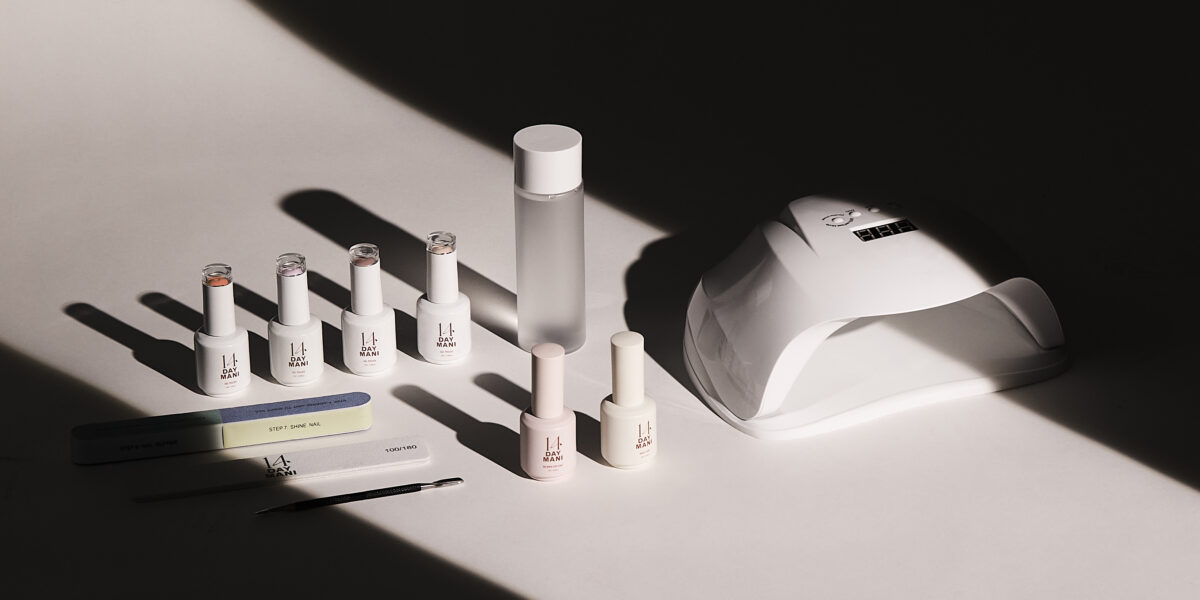 The Fail-Safe Gel Kit For Long Lasting Mani's At-Home
Finding the time (& the money) to get to the nail salon is not always top of the agenda, which is why the launch of 14 Day Mani into the UK is a game changer for busy women, who love a fresh mani! With convenience, innovation and quality in mind, 14 Day Mani offers long-lasting, salon-quality results that can be achieved from the comfort of your own home. The Gel Polish Starter Kit is the best place to start, including everything you need to recreate a salon-worthy mani. Proudly boasting one of the most extensive gel polish colour ranges on the market, with 400+ shades that range from cool and contemporary, minimal and muted to bright and bold, you'll find it hard to select just a few to add to your collection.
Leading Medical Specialists Join Forces With This Holistic Wellness Spa
Fancy medical-grade treatments in a holistic spa? The joint venture between Bamford and Effect Doctors allows you to book science-led treatments including intravenous infusions, intramuscular boosters, blood testing and analysis, from the comfort of the tranquil Bamford Wellness Spa in both the Cotswolds and Brompton Cross, London. The new partnership optimises wellbeing and longevity, with the help and expertise of Effect Doctors, the leading medical concierge service championing proactive healthcare.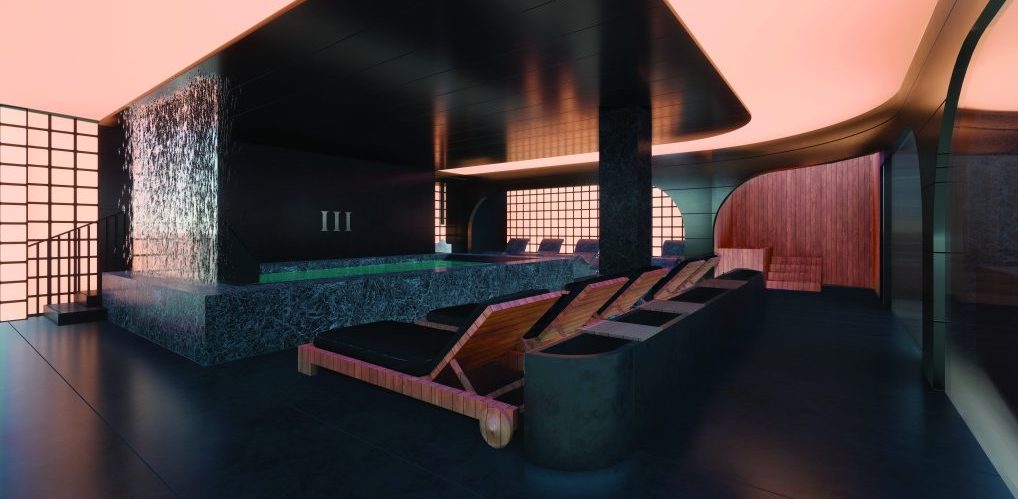 The Premium Health Brand That's Coming To SW London
Heading out further afield, the luxury fitness and health group, Third Space has announced expansion plans into residential areas of London, with the news of premium gyms opening in Clapham Junction, Battersea, Wood Wharf and Wimbledon, taking their total up to 12! The high-end workout and recovery spaces are bedecked with unique design features and offer a range of disciplines including Reformer Pilates, Hot Yoga, an immersive high-intensity studio and a cycle studio alongside the signature gym floor which is levels up from the average. Combatting the work you'll do in the gym, the spas are equally as elite, equipped with modern features such as a sunken massage jet hydropool, cold plunge pool, steam room and Himalayan sea salt walled sauna.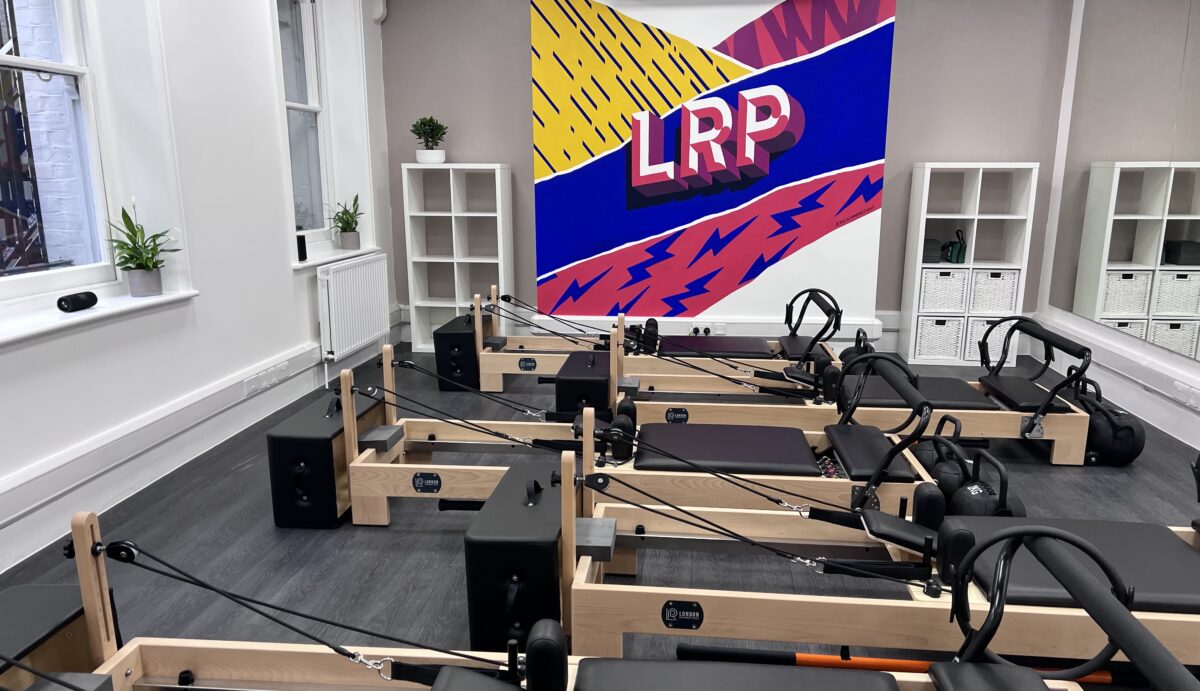 London's New Reformer Pilates Studio To Check Out
Say hello to the capital's newest boutique studio, London Reformer Pilates. Developed by West 1 Health with the help of the experts of the London Pilates Academy, this brand-new hub to perfect Pilates houses London's very best academy expert trainers. Full of upbeat energy, the dynamic classes hold a maximum of six people per session to ensure the trainer has eyes on everybody at all times. Tiered into three varieties, the classes on offer are tailored to suit your ability; Form, Flow and Elevate. Adopting a fresh, fun-loving approach to Reformer Pilates, this full-body workout will leave you brimming with joy.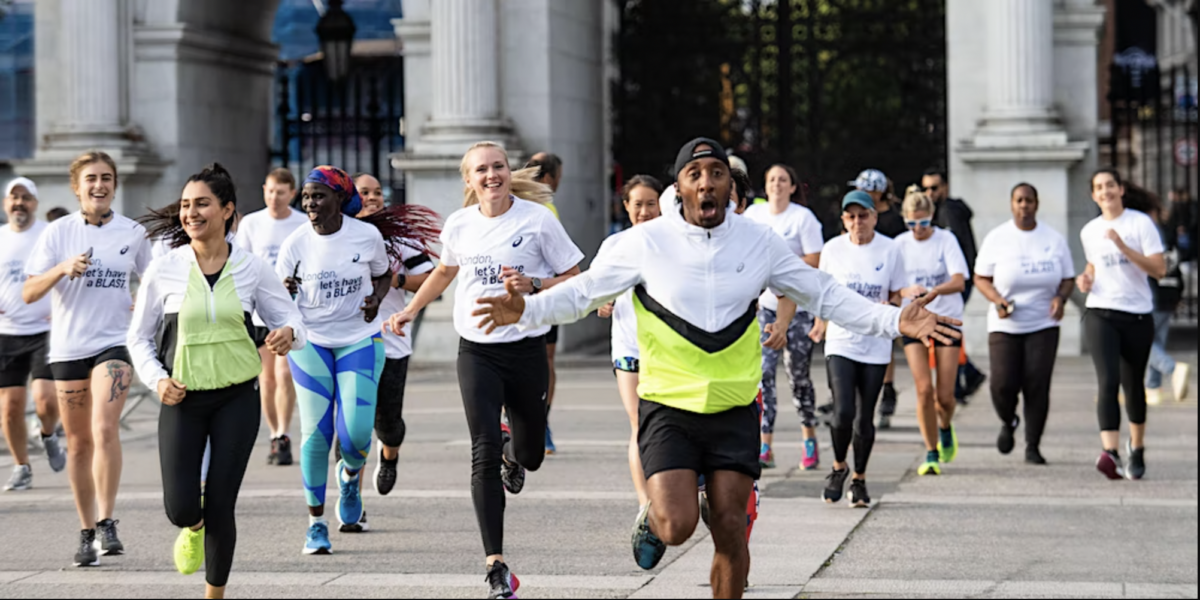 Free Run Club & Fitness Classes To Get Involved In
Calling all runners in London! ASICS has announced they're relaunching their free in-store fitness classes and run clubs. The Oxford Street flagship store refurb presents a dedicated workout space where the free workouts will take place, from core strength training, HIIT and Pilates & Yoga tailored for runners. The weekly run clubs, taking place on Wednesdays and Fridays, are hosted by ASICS Front Runners Rey Smart and Ania Gabb, starting at the Oxford Street flagship store and following on to Hyde Park.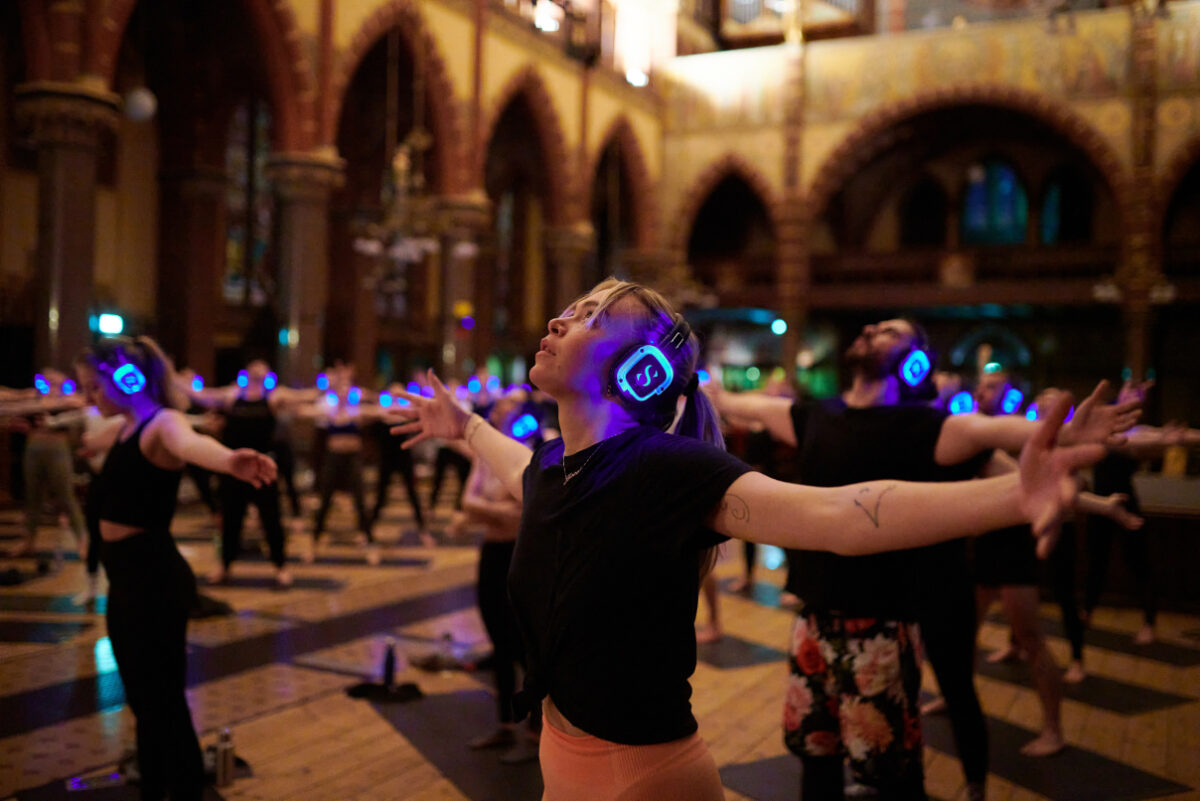 The Quirky Dutch Mindful Movement Classes Comes To The UK
Popping up across London, Sanctum is the Dutch fitness experience that has many hooked with its cathartic concept. The 50-minute mindful practice notoriously sees guests wearing noise-cancelling headphones, and performing unrefined movements in an untamed fashion. Essentially, Sanctum takes the ego out of exercise, following a loosely choreographed sequence of exercises including crunches, mountain climbers, burpees and kundalini twists with encouragement to free your body. Sending you into a physical trance, Sanctum is comparable to therapy, designed to reduce stress and anxiety and help you reconnect with your body. The holy setting adds to the profoundness of the experience, taking place at St Johns Church in Hyde Park, Fitzrovia Chapel and Round Chapel in Lower Clapton.
The Thought-Provoking Game To Open Up
If you're an avid listener of the cult podcast 'Diary of a CEO', hosted by business titan Steven Barlett, you'll be familiar with his closing tradition, "the last guest question". Having racked up plenty of deep and meaningful questions from the iconic repertoire of past interviewees, The Conversation Cards were created to replicate the intimate chats Steven delves into on the podcast. Offering a way to bring people together and open up vulnerable conversations between friends, family and loved ones, these cards promise to break down barriers in a bid to encourage communication about our inner thoughts. Whether it is as a dinner party game, road trip fun, a long-haul flight, a family reunion or just a helpful technique to get to know someone better, Conversation Cards are destined for success, masterminded by one of the most influential people in business.