The spring is in full swing and the wellness world has been busy with lots of new products and launches. From lingerie made from seaweed to running shoes made from beans, it's fair to say that brands have been getting creative when it comes to sustainability. With astrology inspired cocktails, new cookbooks, a virtual health app and more, this is what's new in wellness this April…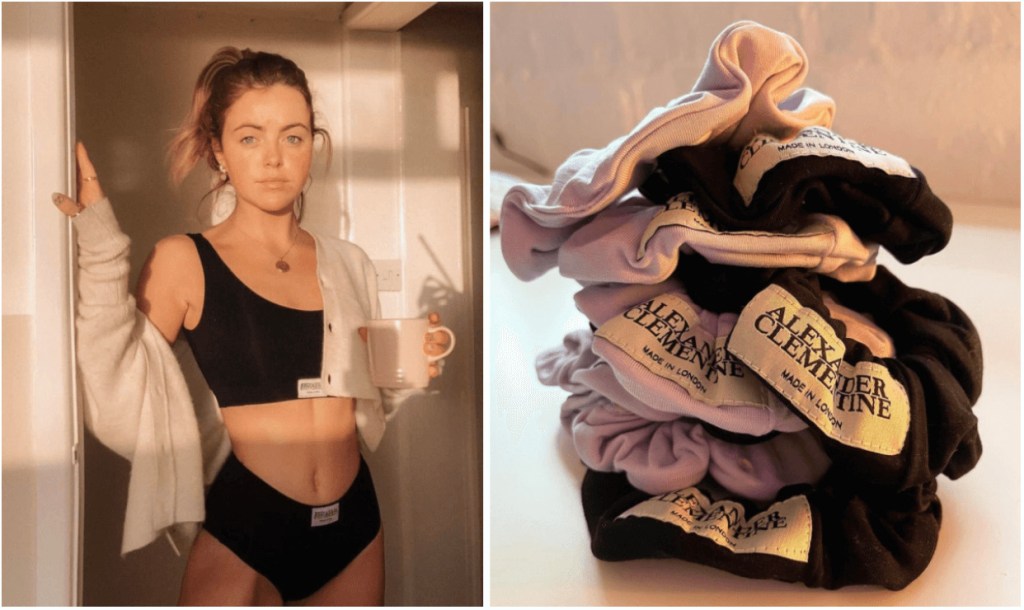 Alexander Clementine
Lingerie made from seaweed?…it's fair to say that there are brands out there that are pulling out all the stops to create products as sustainably as possible and Alexander Clementine is certainly one of them! Turning nature into knickers, their unique silky fabric is made using closed-loop manufacturing from Seaweed and wood pulp, with no chemicals released as a waste product. It's key to note that the production process uses significantly less water which is another eco-bonus. Not only are their functional pieces sustainable but they also have health benefits for the skin too, seaweed is a rich source of iron, iodine, vitamins A, C, E and B12 helping to activate cell regeneration, which in turn relieves skin diseases, reduces inflammation and soothe itchiness.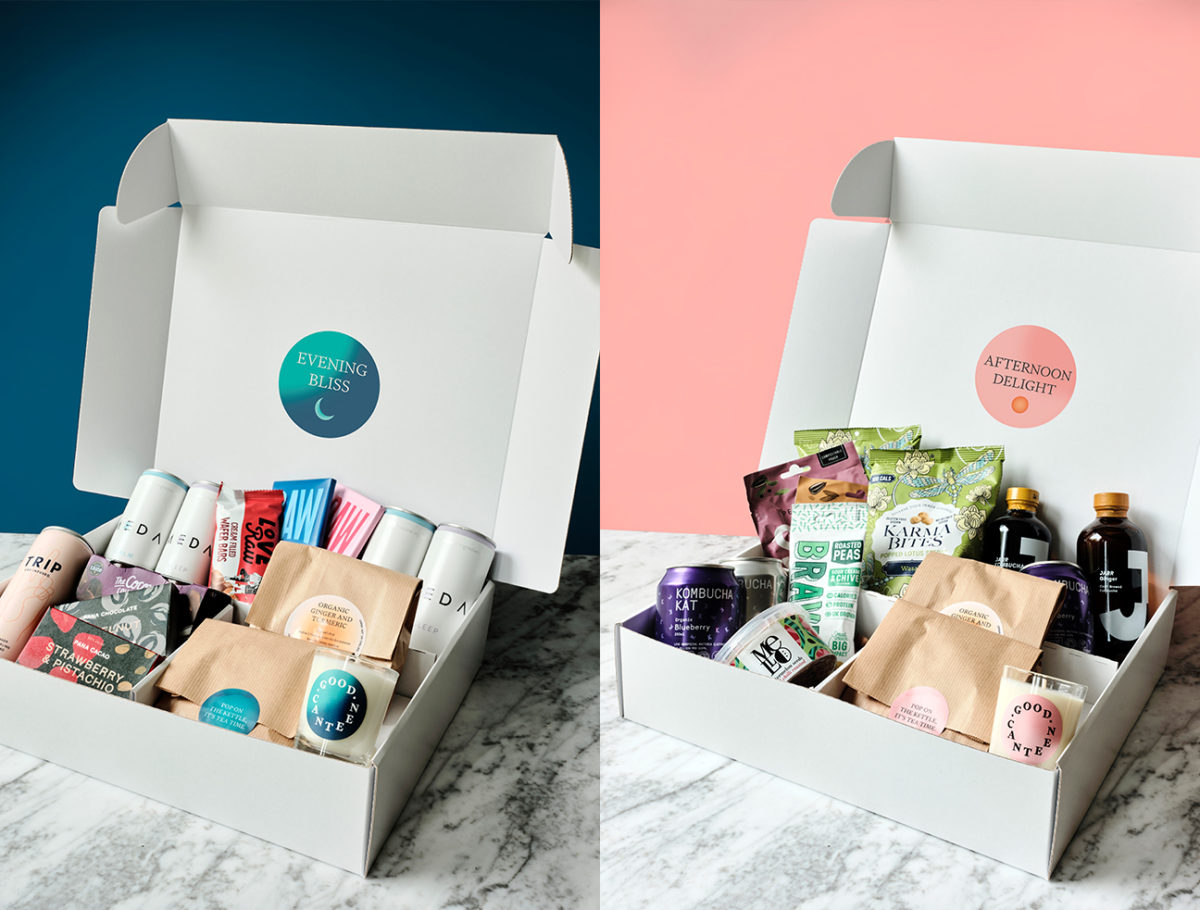 Good Canteen
Good Canteen is every 'snacker's' dream box of goodies! Designed for those moments during the day when you take a bit of time to yourself, Good Canteen's curated selection of snacks and drinks will satisfy your cravings in the best possible way. With a choice of health-conscious brands in each box, there is an option to complement your appetite from dusk till dawn. Good Canteen is the ultimate 'pick-me up' you can indulge in during your day, and with a mini candle in each box, you get upgrade snacktime into a whole new wellness ritual!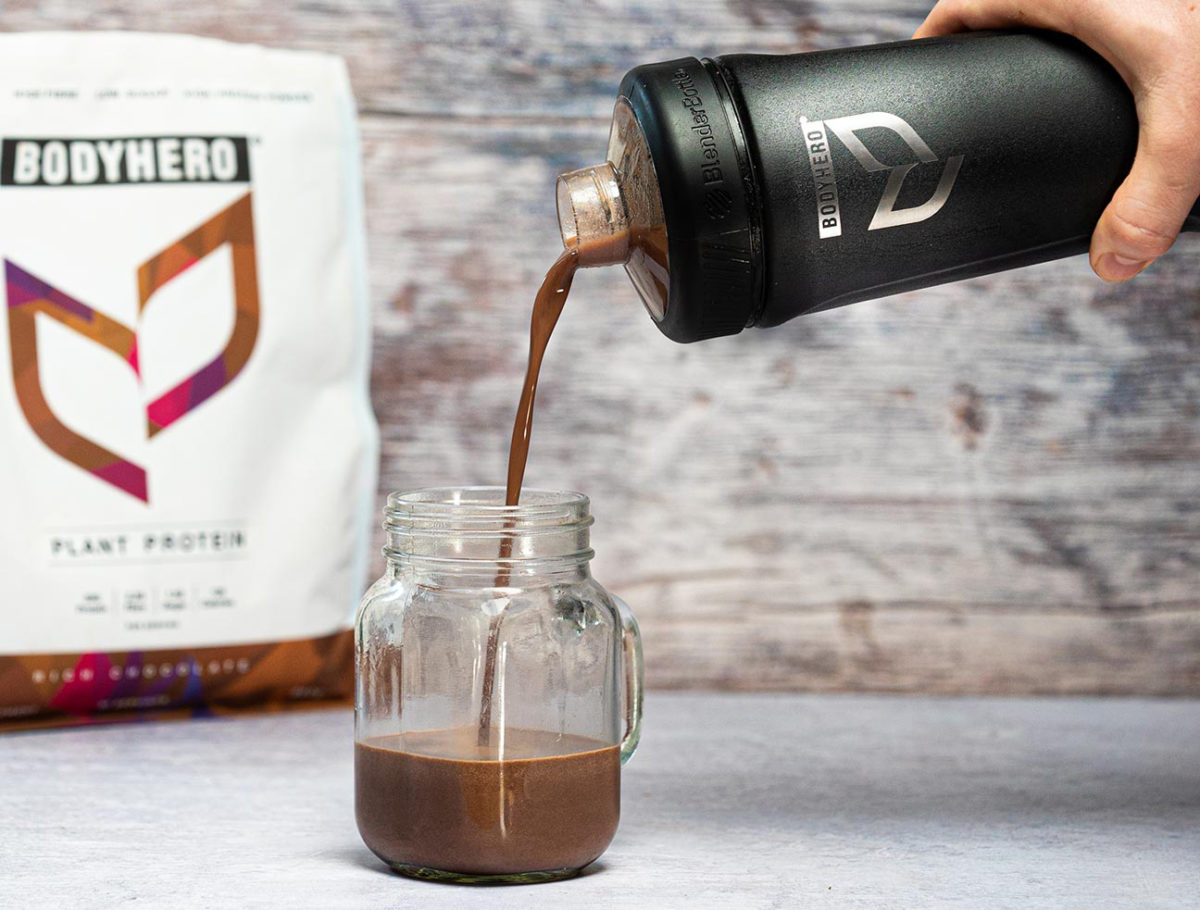 BODYHERO
BODYHERO is the eco-conscious plant-based nutritional protein brand launched by Coldplay band member, Guy Berryman. BODYHERO's brand mission was to create the best plant protein products that also taste good, and they certainly delivered. Rich in all 9 essential amino acids and high in fibre, the rich chocolate protein powder is one of the best tasting vegan blends on the market and packs 20g of protein per serving. Derived from 100% non-GMO Canadian Yellow Split Peas, the protein also contains natural chicory root fibre which delivers over 40% of your recommended daily fibre goal in one serving. The vegan protein bars are equally as delicious tasting and will satisfy your sweet tooth cravings.
On-Running Subscription
Running shoes made from beans? When we heard about On-Running's newest launch, Cyclon, we were impressed in more than one way. Not to mention the trainers are made from castor beans but they're fully recyclable and the best part, On-Running will send you a new pair once you've worn yours out. With the forward-thinking tagline 'own the run, not the shoe', On-Running are trailblazing the industry with their new initiative which provides the perfect, eco-friendly solution to keen runners' problems. At £25 per month, the subscription will let you clock up the miles whilst your old pair are being recycled into a new pair!
Astrology Mixology with Aluna Coconut Rum
Cocktails for your moon sign? Yes please! Aluna and London-based spiritual lifestyle brand, She's Lost Control, has teamed up to create a collection of astrological cocktails for specific moon signs. Bringing a more mindful, natural take on coconut rum, Aluna is inspired by the moon and her astral energy. Together with Crystal Pioneers, 'She's Lost Control' they have created a holistic range of cosmic cocktails perfectly suited to your moon sign. Unearth the flavours that your zodiac favours from fire, air, earth and water. The cocktails, which include Fiery Margarita, Astral Breeze Spritz, Triple C Martini and High Tide Daiquiri, all showcase Aluna's lower sugar, natural coconut flavour.
Radiance Cleanse
Firm believers that beauty starts from within, Radiance Cleanse create high quality, nutritional and organic juice cleanse programmes to boost not only your skin but your overall wellbeing too. With a nourishing selection of raw, unpasteurised, cold-pressed juices on offer, Radiance Cleanse extracts the highest levels of vitamins, minerals and enzymes from organic produce. We love Radiance Cleanse's balanced approach which doesn't advocate an all or nothing lifestyle. If you are looking to hit the reset button, the juices will work for a full-on detox but if you're just looking to maintain your glow, the juices make the perfect addition to a healthy, balanced diet full of whole, unprocessed foods. Some of our favourites are the 'Golden Glow', 'Cacao Cashew Mylk' and the new 'Beauty' juice!
Flomacy
Harnessing flower essences for emotional health, Flomacy was created on founder and naturopath, Hannah Knight's, discovery of the power of flower essence therapy on clients with mental and emotional symptoms. Created using a proprietary blend of organic wildflower essences, the remedies help rebalances you emotionally and shift unwanted moods, thought patterns and behaviours. The effective range consists of six remedies, targeting unique affirmations including 'I CAN', 'WORRY NOT' and 'ANTI-BITCH'. Bringing a fresh approach to managing mental health, Flomacy is here to help you move forward from common barriers.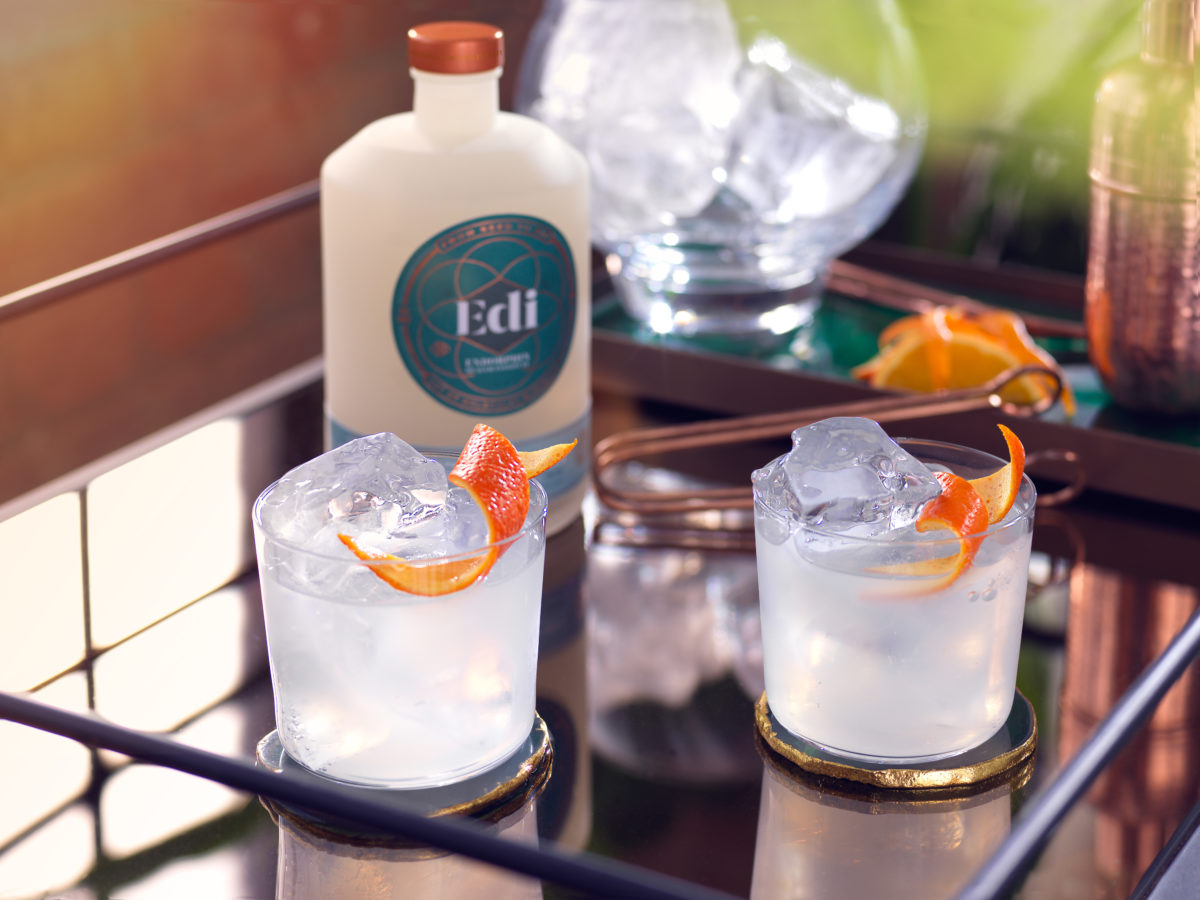 Spirited Euphoria
Mindful drinks have become a gamechanger in the wellness industry, providing alternatives to stop you reaching for a glass of wine at the end of the day. Spirited Euphoria is the new kid on the block, harnessing a 100% natural endorphin-releasing spirit that is made from hemp, CBD, natural cognitive-enhancing nootropics and relaxing adaptogens. Free from alcohol and THC, this wellness-enhancing formula was crafted by the same Master Blender who created Seedlip. This high-end luxury hemp spirit really does satisfy any alcohol cravings, giving you the same release that a glass of wine would, which the negative side effects. Helping you create better lifestyle choices, the euphoric endorphins will put your mind at ease without inebriation or a hangover.
Seed
Created by an ecosystem of scientists, doctors, innovators, technologists and environmentalists, Seed's Daily Synbiotic combines probiotics with prebiotics, to feed the good bacteria in your gut. Targeting systemic benefits beyond digestive health, Seed improves your skin health, heart health, gut immune function, gut barrier integrity, micronutrient synthesis and more. The unique 2-in-1 ViaCap technology ensures 100% of the probiotic is delivered to the colon. The packaging is all designed to be gentler to the planet, using bio-based trays made of renewable ingredients. Backed by incredible in-depth scientific research, Seed is a supplement we can affirm is worth every penny.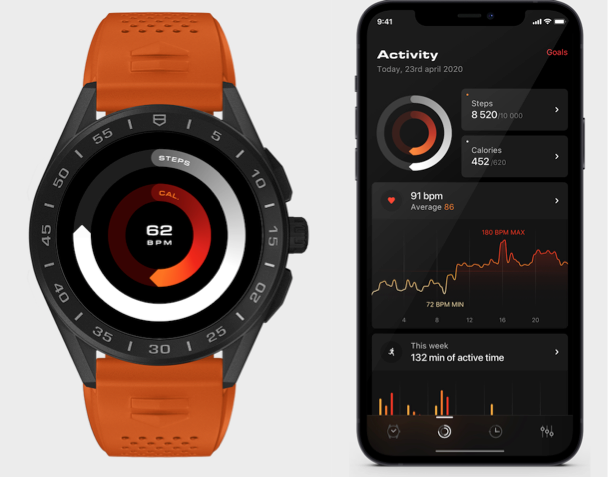 Tag Heuer Connected
Luxury Swiss watch brand, TAG Heuer, have ventured into the wearable market with their new watch 'Connected'. Enabling users to stay fit, healthy and connected by tracking their biometrics during all their daily activities, the watch connects to an app to help understand how each effort benefits the bodies. The 'Connected' watch and app focus on the achievement of two daily goals. The first to move more, sit less and reach a daily steps target and the second, to reach a daily calorie-burning target. Tailored to each users unique personal goals and adjusts, 'Connected' allows you to make progress at the speed that is right for you, helping you to reach targets and supporting you through your health and wellbeing journey.
Gleneagles Roaring Reopening
Gearing up for a spirited summer of fun and frivolity from the 26th of April, Gleneagles is bringing the hotel experience outdoors and into the Glorious Playground. The outdoor space will home the hotel's Seafood Bar & Grill, giving guests a taste of the seaside in the heart of the highlands. Including a calendar of alfresco culinary pop-ups, a month-long series of festivities for 'Jubilant June' and the return of the much-loved Little Glen Outdoors Programme, the renowned Scottish hotel is back with a bang, making up for lost time over the past year. Think cocktail masterclasses, pasta-making workshops, live jazz music plus tons of fun activities on offer for the little ones.
Heidi Swanson: Super Natural Simple
Looking to switch up your weeknight suppers? Super Natural Simple is the new recipe book with a selection of wholesome, nutrient-packed vegetarian recipes. With tons of recipes that are quick, simple and only uses a handful of ingredients, author and chef Heidi Swanson has carefully thought through pared-down recipes that are full of colour, flavour, plants and spices. Using make-ahead techniques and smart methods, the dishes are both delicious and doable. To give you a taste Crunchy Peanut & Saffron Citrus Salad, Som Tum Noodles and Minted Mushroom Kebabs are some mouth-watering highlights!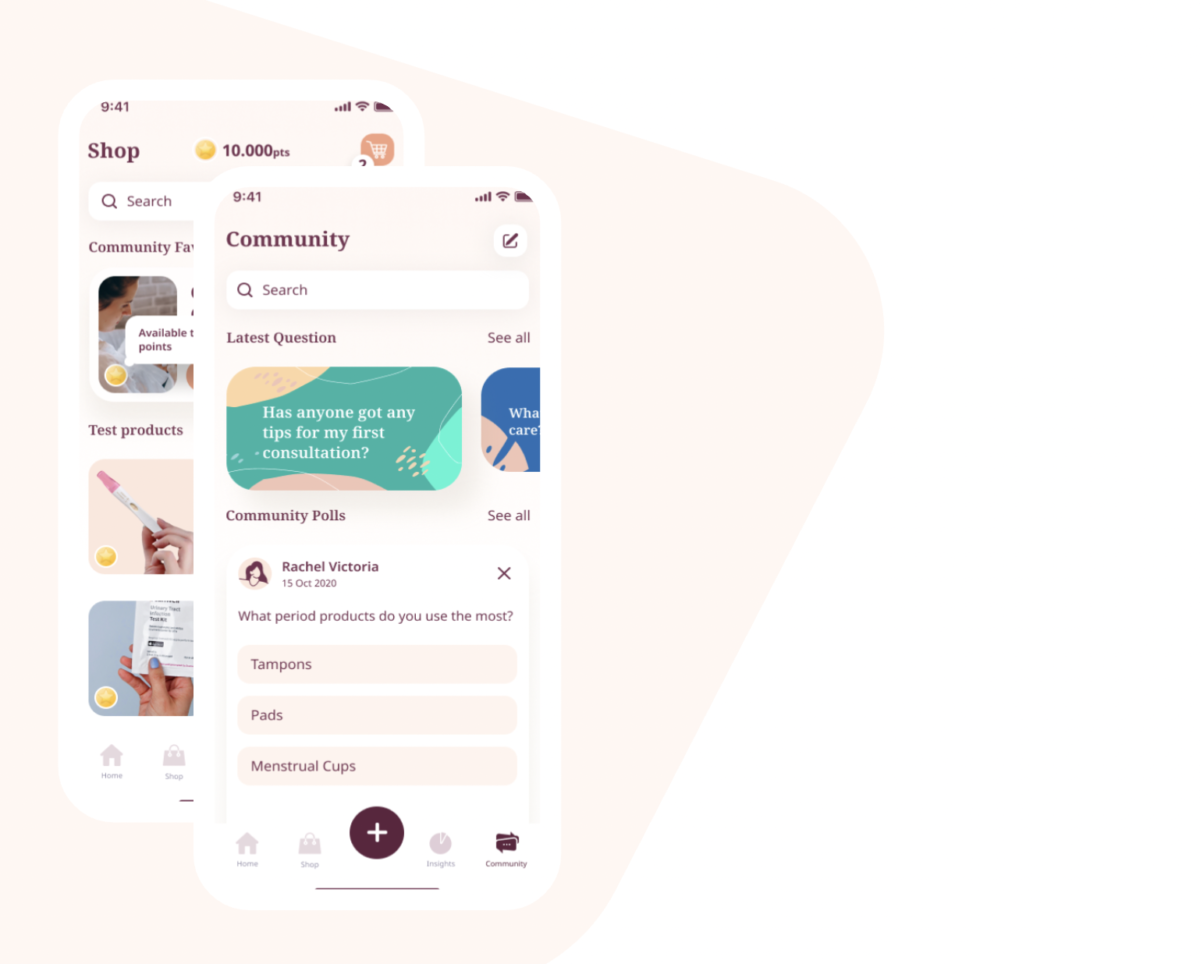 SORA
Many suffer from Endometriosis-like symptoms in silence, with millions remaining undiagnosed. Endometriosis affects 1 in 10 across the world and is a lot more common than you might think. Symptoms include heavy menstrual bleeding, chronic pelvic pain, bloating and pain during intercourse. Any of these sound familiar? Check out Sora, the new virtual health assistant app supporting those with Chronic Gynaecological Conditions. The app allows you to track your symptoms, identify potential triggers, gain insights from others plus learn treatment and pain management techniques to try out. Using the latest in science and gynaecological healthcare, SORA is on a mission to help women combat physical symptoms of Endometriosis with the support of a community of like-minded women who are going through the same thing.