Here's what's new in the world of wellness this July.
Designed to deliver a therapeutic level of nutritional support, Inessa aims to give you all the benefits in as minimal supplements as possible. Including a comprehensive multivitamin, the Advanced Biotic Complex, the sustainably sourced omega 3 fish oil capsule and the anti-inflammatory nutraceutical supplement, Biosoothe, the range uses the purest, highest quality ingredients to provide optimal wellness benefits.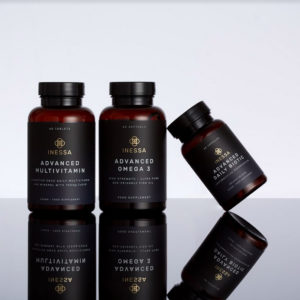 A delicious and easy way to dose up on tons of veggies, RE:NOURISH vegan soup's make the meal for busy bee's! From protein-fuelled, immune-boosting and energy-enhancing blend, each nutrient-dense soups is crammed with vitamins, minerals and fibre as well as those all-important fresh vegetables and spices to tickle your taste buds. Stored in heatable, recyclable, BPA-free grab-and-go bottles, lunching has never been easier or healthier!
Feeding Your Pregnancy by Ellie Clarke Wellbeing x The Practice by Annie Clarke 
Offering pregnant women access to quality nutritional information and guidance, Feeding Your Pregnancy is the E-clinic that helps pave the way through a healthy, happy pregnancy. The in-depth guide showcases optimal nutrition and mindful practices including guides to self-massage and breathwork, exercise tips, and recommendations for supplements, podcasts, books and more.
Chewing gum is a handbag essential that many of us purchase, oblivious of the harming effects it has on our planet and our health due to plastic being one of the key culprit ingredients. Oh My Gum is the brand that will keep you minty fresh without any detriment factors! Made with natural flavours, the plant-based gum is biodegradable, plastic-free and sugar-free, not to mention it's beautiful packaging which is all recyclable too!
The newest addition to Better You's intra-oral spray range is the great-tasting,  B-complete Oral Spray. Delivering 8 B vitamins, including vitamin B12 to support natural energy metabolism, the B-complex supplement contains the most bioavailable ingredients to ensure optimal absorption and metabolism by the body. A serious gamechanger for those who suffer from fatigue, this quick and easy to use spray will ensure you are feeling your very best.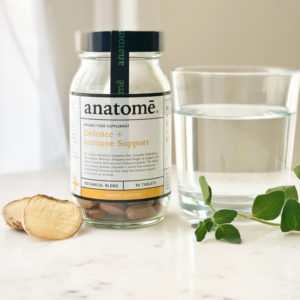 Anatomé Defence + Immune Support & Defence Hand Sanitiser
With the UK slowly moving back to normality, it's never been so important to ensure your diligent with sanitising and that your immune system is strong. Anatomé's new Defence + Immune Support supplement uses adaptogens and powerful herbs that stimulate the immune response to function optimally. Alongside the new organic Hand Sanitising Botanical Defense you'll be prepared to resume to a more normal way of life.
Nails.INC's newest collection, Plant Power is the first-ever plant-based nail polish free from all nasties including parabens, acetone and formaldehyde. Formulated with 73% bio-sourced ingredients, the long-lasting polish is available in 11 beautiful colours, all of which are eco-friendly packaged, 100% cruelty-free and completely non-harmful to you. Nails.INC are donating 80p from each purchase to The Rainforest Trust.
Taking your skincare routine to new heights, Foreo is the tech master of beauty and their new UFO2 is uses 'power masking' to deliver speedy results. Debuting full spectrum LED light, in-app customisable skincare routines, advanced thermo-therapy and cryo-therapy, the UFO2 proudly stands as the fastest 'Power Mask' treatment on earth revealing a refined and radiant complexion in just 90 seconds.
Experts at creating high protein vegan snacks, MYVEGAN's newest editions are well and truly delicious! The Peanut Butter Filled Cookie is palm oil-free, low in sugar and contains a wapping 13g of protein. Covered in dark chocolate with a caramel layer and topped with crispy soy protein nuggets, the Banoffee Carb Crusher is packed with 15g of protein and is full of fibre making the perfect on-the-go fuel.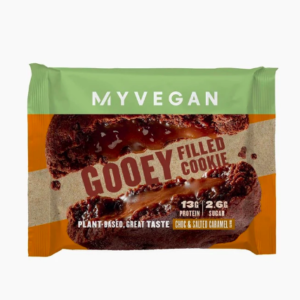 This one is for the healthy mama's on the hunt to find nutritious snacks that your children will actually eat! Freddie's Farm's shape snacks are made with real fruit and vegetable pieces that use 100% homegrown British ingredients grown sustainable. Available in three delicious varieties, apple, blueberry and raspberry, each bag is also full of hidden veggies that your little ones will love. 
CannabiGold Terpenes+ Supplements
Designed to stimulate the body's endocannabinoid system, CannabiGold Terpenes+ supplements contain a unique combination of CBD and terpenes. Available as an oil or in capsules, CannabiGold uses the high-quality ingredients that work to support overall health and wellbeing through the power of gold hemp seed oil, pure CBD and precise composition of terpenes.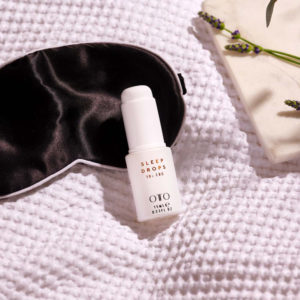 Blending sleep-enhancing botanicals, lavender and butterfly pea flower with potent CBD extract, OTO's CBD Sleep Drops are the ultimate way to unwind at the end of the day. Delivering an effective dose of 50MG of CBD, the Sleep Drops work to relieve anxiety, stress and pain, enabling you to drift off peacefully. With a refreshing taste of mint, they are perfect to add to your evening rituals.