Is your October diary looking a little sparse? Here are 6 wellness events to book this October to entertain and inspire you!
Daylesford Wellness Workshop: Tonics & Spiced Broths
Create your very own thirst-quenching and health-boosting tonics, cordials and nightcaps! Take a step back from drinks that contain lots of alcohol and sugar at this workshop, where nutritionist Rhaya Jordan will guide you through traditional British tipples as well as modern health concoctions. Expect delicious Autumnal flavours from the seasonal herbs and spices that will be used to make refreshing drinks that have bonus benefits for your brain, heart and immunity, which will definitely come in handy going into the season of colds and flu! This workshop is the perfect way to steer you away from empty calorie elixirs towards something more nutritious and enjoyable!
Date: Thursday 18th October 2018
Location: Daylesford Notting Hill
Time: 6.30 – 8pm
Price: £15
Yoga Inside Tower Bridge
One of London's infamous landmarks, Tower Bridge, is hosting an exclusive sunrise Yoga class! This class is the perfect way to kick-start your day as you perform an energetic vinyasa flow in the high-level Walkways, 42 metres above the River Thames. This class is open to people of all abilities and is designed to revitalise Londoners with the blissful views whilst perfecting your practice. If you are daring enough you can position yourself above the glass floor where cars and pedestrians are crossing the bridge directly beneath. You may even witness the magic of the Bridge's famous bascules raising for a river vessel!
Date: Wednesday 17th October
Location: Tower Bridge
Time: 7.30am – 8.20am
Price: £25.00
Daylesford Make Your Own Vegan Espadrilles
Ever fancied making your own pair of shoes? Well, this workshop is for you and even better they will be Vegan! This hands-on workshop will be run by Joanna Hamer, co-founder of Juta Shoes. Joanna will guide you through the process of designing and making your own handmade espadrilles in just two hours! You will be given the option of making slides, slippers or sandals so that your espadrilles will suit your style so you can sport them yourself! Joanna is passionate about the use of sustainable materials that do not harm the planet, so the first part of the workshop will involve selecting reclaimed leather and vegan materials that you wish to craft your espadrilles with. This workshop will involve cutting patterns, learning to shape and pin the leather and finally sewing your shoes. You will walk away with your own pair of handmade, sustainable shoes and a great insight into shoe craftsmanship!
Date: Wednesday 17th October 2018
Location: Daylesford Notting Hill
Time: 6.30pm-8.30pm
Price: £75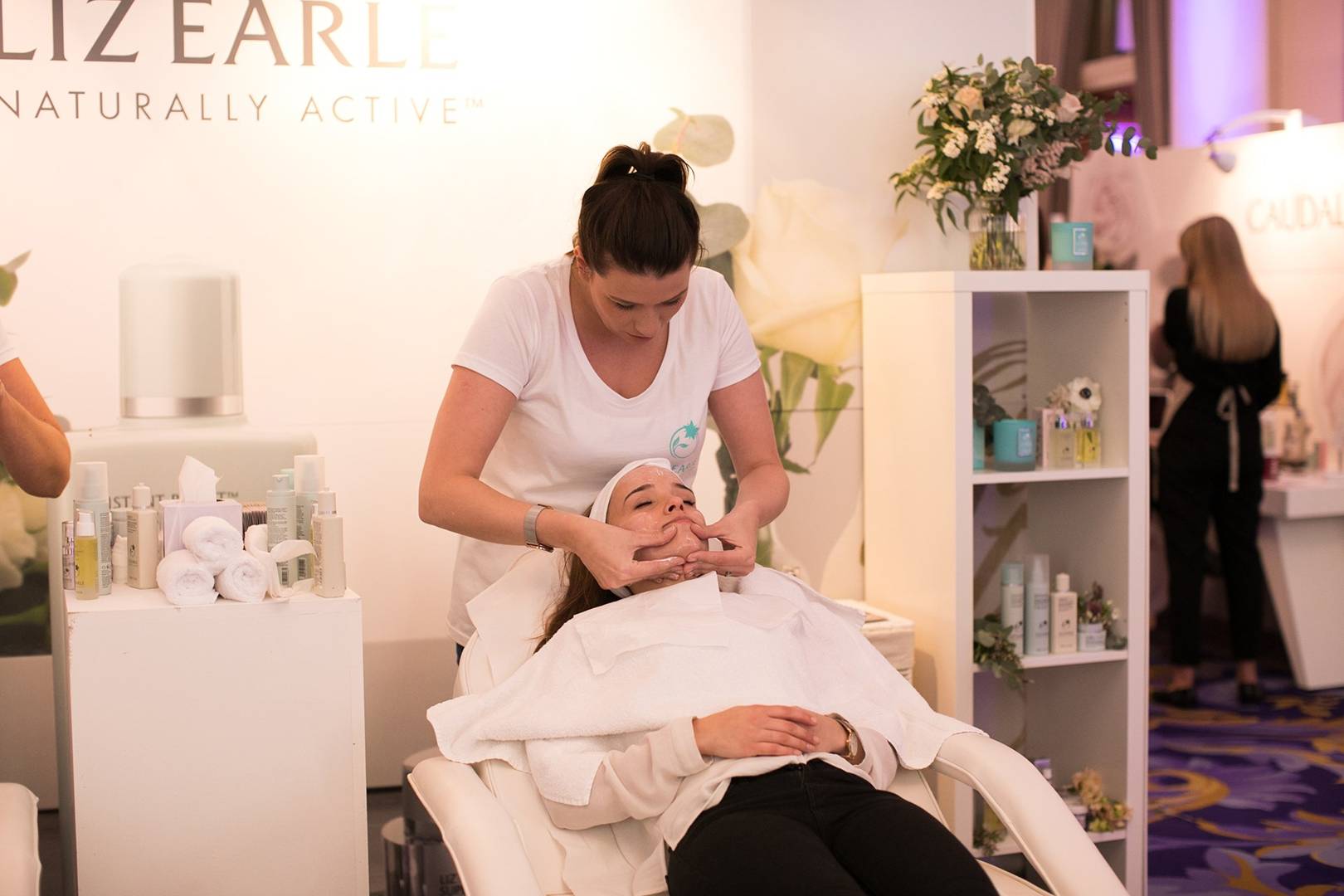 Brides Beauty Hub
Slay on your big day with the bridal beauty event! The Bride's Beauty Hub is designed to help you create your dream bridal look with the biggest names in the business under one very glamorous roof. Taking place in one of London's chicest hotels, The Dorchester, this event is essential for all brides-to-be to ensure their beauty and wellness needs are in place for their wedding day. Beauty and wellness brands that will be there include Gold Collagen, Neal's Yard, Caudalie, Creed, Jessica Nails and a huge favourite of H&H's, Luxe + Hardy! The event will be full of beauty talks with industry experts, free treatments, exclusive tips and tricks, plus everything from skincare and makeup to hair, nails and fragrance, not to mention a free goodie bag worth more than £100! With cocktails from Portobello Road Gin and all the beauty inspo you could ever need this is definitely a date for the diary, even if you are not set to get married!!
Date: Sunday 7th October 2018
Location: The Ballroom at The Dorchester
Time: 11am – 4pm
Price: £15
Yoga Brunch Club x Raw Press
Yoga Brunch Club has teamed with Raw Press for a relaxing morning full of yoga and delicious food. The event will take place in the calming space at 42 Acres in Shoreditch and will be lead by resident yogi Lily Silverton. Lily's meditative and inclusive classes integrate techniques from Hatha, Yin, Yoga Therapy, Vinyasa, Ashtanga, Restorative, and Chakra yoga, along with her own former dance training and spiritual traditions from East & West. Following the 75 minute class, there will be a 3-course healthy and delicious plant-based brunch from leading health and wellbeing brand, Raw Press. Raw Press offers a broad menu, with a leaning towards raw and plant-based dishes, encompassing nourishing salads and soups, breakfasts, snacks, as well as its signature range of delicious organic cold-pressed juices. This event encourages people of all ability, and for the more advanced yogis there will always be options to deepen any pose. Following this event, you will feel revitalised and upbeat with your Yoga Brunch Club goodie bag!
Date: Saturday 27 October 2018
Time: 10am – 1pm
Location: 42 Acres, Shoreditch
Price: £51
Om Yoga Show
Calling all yogi's, this is the event you need to grab a ticket for this October! The Om Yoga Show is Europe's largest yoga gathering in aid of celebrating the wonderful world of yoga. Whether you're new to yoga or you've been practising for years, this event welcomes everyone. Open classes, located within the exhibition, are free of charge to all visitors and operate on a first come, first served basis. Workshops are also available to book to experience a more intense, longer session with a smaller group of people. Refuel during the day with a selection of superfood stands. The Om Yoga Show exhibits yoga clothing, accessories and jewellery so you can update your yogi wardrobe too!
Date: 19th, 20th & 21st October 2018
Location: Alexandra Palace, London
Time: 11am-5pm
Price: £12 – £21
words by Isabelle Shury
---