Keeping up with the beauty world is no easy feat, but thanks to our resident beauty expert Frankie, you can keep your finger on the pulse of what's hot in the world of skincare, makeup, body care and beyond. From product picks to expert tips and the ultimate treatments to try, Hip & Healthy has you covered. You're welcome.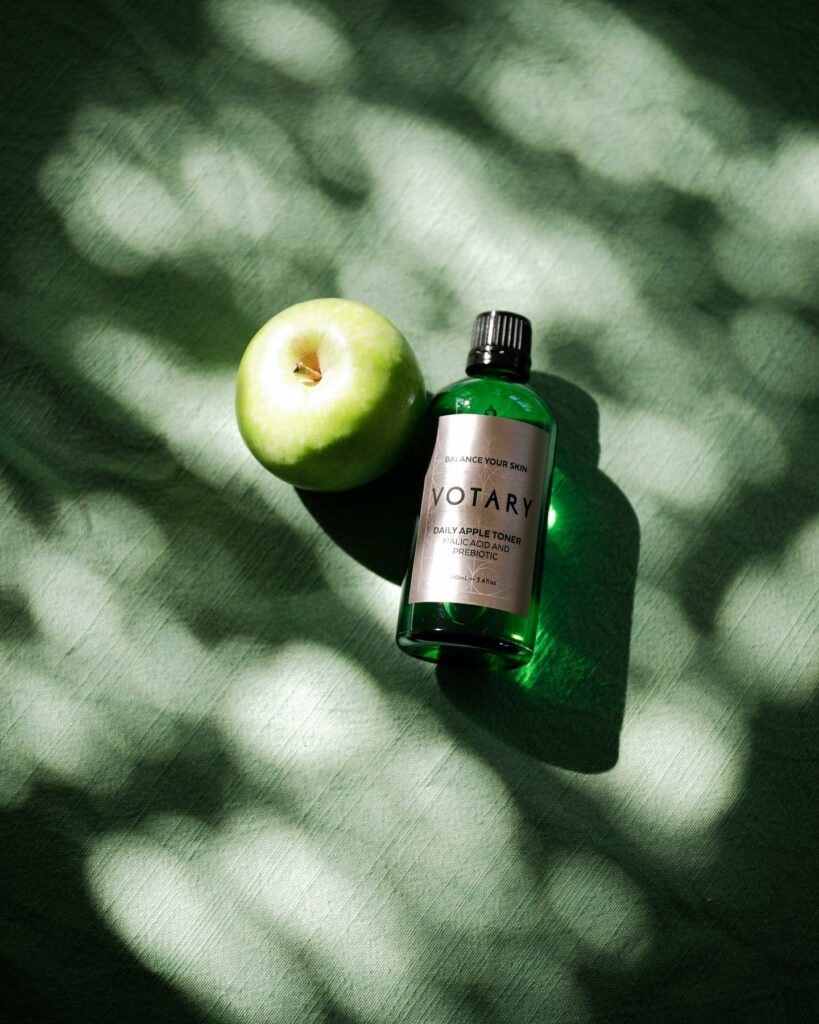 Votary 'Daily Apple Toner' – £35
An apple a day keeps bad skin away, especially if it comes in the form of Votary's top new toner. Packed full of apple acids and extracts as well as liquorice, malic acid, milk thistle, and prebiotics, it works to gently but effectively buff away dead cells while soothing and boosting your natural glow without stressing out the microbiome. Plus, it's gentle enough to use on sensitive skin and on the daily. Just what the doctor ordered.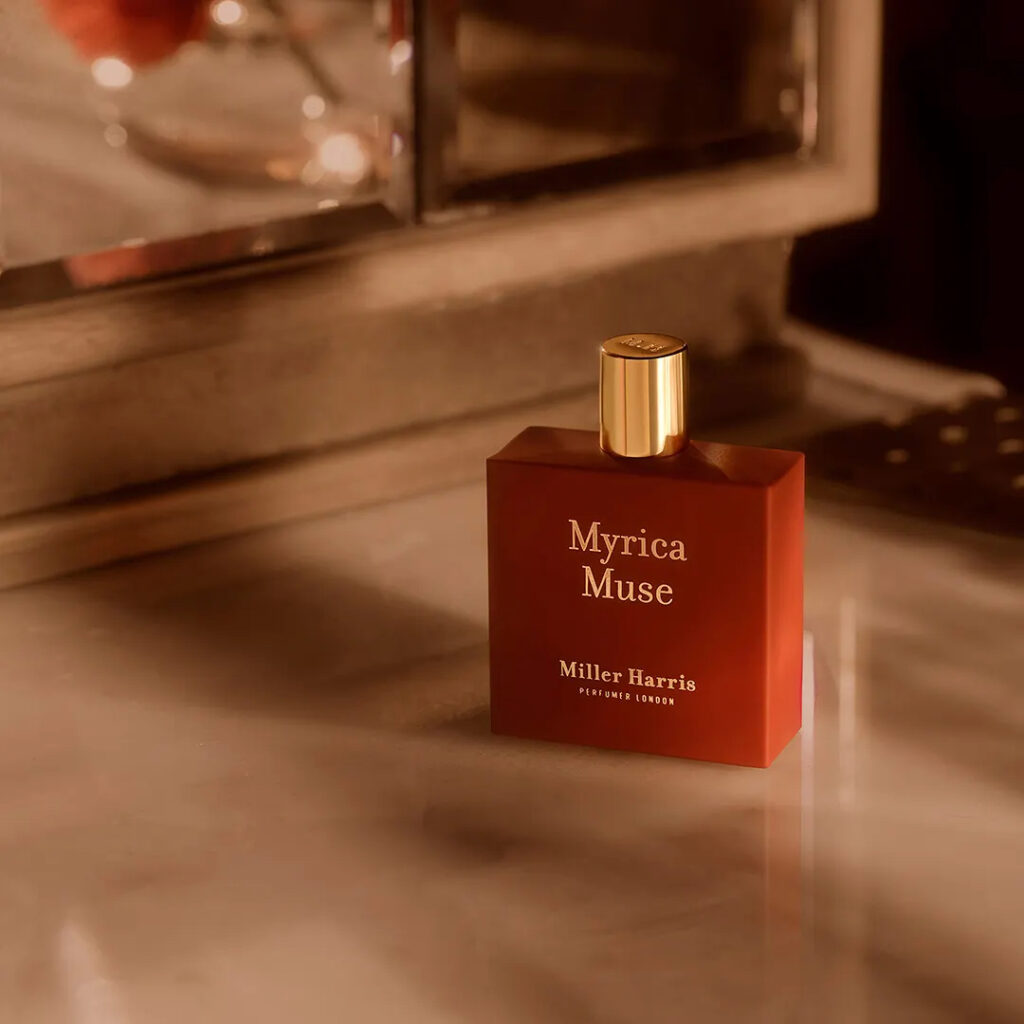 Miller Harris 'Myrica Muse' – £125
A new season calls for a new scent, which is just one of the (many) reasons I'm dousing myself in 'Myrica Muse'. A decadent fruity floral with hints of musk, it captures the essence of an aperitif – and is just as delicious. Notes of juicy bayberry and strawberry blend with zesty tangerine and spicy pink pepper, while its heart is a heady blend of upcycled rose, patchouli, jasmine, and Lily of the valley. Touches of natural rum from Reunion and vanilla add warmth and a boozy hit to each bottle, making it the perfect perfume for a cold and blustery autumn evening.
Olverum 'Bath Oil' – £39.50
Speaking of cold evenings, it's officially bath weather, and no soak is complete without a dreamy oil to soothe the senses. My current obsession? Olverum's all-natural and vegan 'Bath Oil'. Staying true to the original formula, which took two years to develop over 90 years ago, it's a blissful blend of 10 therapeutic essential oils including lavender, rosemary, eucalyptus, and verbena that tends to tired muscles, over-active minds, and even stuffy noses. Not to mention its gorgeous herbaceous scent, which lingers long after you've stepped out of the tub. The only problem? You'll never want to get out of it…
Clarins 'Beauty Flash Balm' – £34
Looking for a way to boost your glow in a, well, flash? Then the iconic Clarins 'Beauty Flash Balm' is just the ticket. Not only has this cult classic just had a fresh makeover (it now boasts a 96% natural formula), but it's loaded with plant-based powerhouses to energise the skin for an immediate radiance hit. Organic oat sugars tone and tighten skin, acerola seed extracts reinvigorate, and nopal extracts stimulate the renewal process. Use as a mask, mixed into your foundation, or over your day cream for an instant beauty boost.
NEST New York 'Charcoal Woods Candle' – £45
Transport yourself to the depths of the wilderness with NEST New York's new home scent that's inspired by all things outdoors. Evoking the mystery of the forest with its smoky, woody smell, it blends notes of labdanum, truffle, cedarwood, and patchouli to envelop your home in a warming, wintery fragrance. Not to mention its super chic dark grey frosted glass vessel. Now that's what I call home comfort.
Frankie Says… Treat Yourself To A Wax at Strip
"Treat" and "wax" might not be two words you'd usually put together, but the experts at Strip manage to make waxing bearable. Dare I even say, enjoyable. Not only is each salon seriously chic, boasting luxurious treatment rooms named after Strip's cheeky campaign slogans, but there's also a TV on the wall so you can continue on with your latest Netflix binge. A welcome distraction from making awkward small talk with the woman up in your lady bits… Expert therapists are quick and efficient, making the process as pain-free and comfortable as possible while ensuring flawless results, every time. There's a reason why Victoria Beckham, Sienna Miller, and Ellie Goulding don't go anywhere else.For information and bookings, click here.
---
Pro Tip: How to Prolong Your Summer Tan
As warmer temperatures start to fade away, so too are our summer tans. But that doesn't mean you have to go from Cali babe to Casper, because there are a few tips and tricks to prolong your tan and faux the glow without looking (or smelling) like a biscuit. "Tanning during the colder months is all about glowy and hydrated skin. Moisturising with a plant-based squalene solution is a great way to keeping your skin super hydrated without your tan breaking down on the skin during the fade. Moisturise your body 8 hours prior to tanning using a rich oil-based body butter so skin is soft and hydrated", recommends Celebrity Tanning Expert and Founder of Isle of Paradise Jules Von Hep. "I would always tan the face a shade lighter than the body in winter to give it that natural-looking finish".Try Isle of Paradise's 'Happy Tan: Gradual Tanning Lotion' for a foolproof bronzed boost. £15.95
words by Frankie Rozwadowska