Healthy husbands take note, we have formed the ultimate luxury gift list for your wife/girlfriend/partner in crime! Your loved ones will adore the collection of Valentine's Day health and wellness gifts.
PINK SAND (Oxygenated Rose Gold with fine gold glitter) by Nailberry
Rose gold is the go-to colour this season! This nail varnish by Nailberry will give the most sparkly, stunning manicure. Nailberry products do not contain formaldehyde, toluene, camphor, DPB and ethanol making them much more natural and better for your nails as they will not weaken the nail bed. This product is also vegan and cruelty free so it is suitable for animal lovers too! The Pink Sand nail varnish will make a wonderful gift to add some sparkle to your loved-one's Valentine's day.
£17.00, https://www.nailberry.co.uk/collections/latest-products-in-the-shop/products/pink-sand-oxygene
Berry Burn Raw Chocolate by Bodyism
Chocolate is always a great way to treat your babe! Bodyism are launching their new chocolate bar, Berry Burn, made of 85% raw cacao, acai berry, green tea and amino acids. The bar helps to increase energy levels and can help boost your metabolism too. It is naturally gluten, dairy and refined sugar free making it suitable for anyone who loves to eat healthy but also loves a little indulgence! Pre-order now!
https://bodyism.com/uk/shop/supplements/berry-burn-raw-chocolate/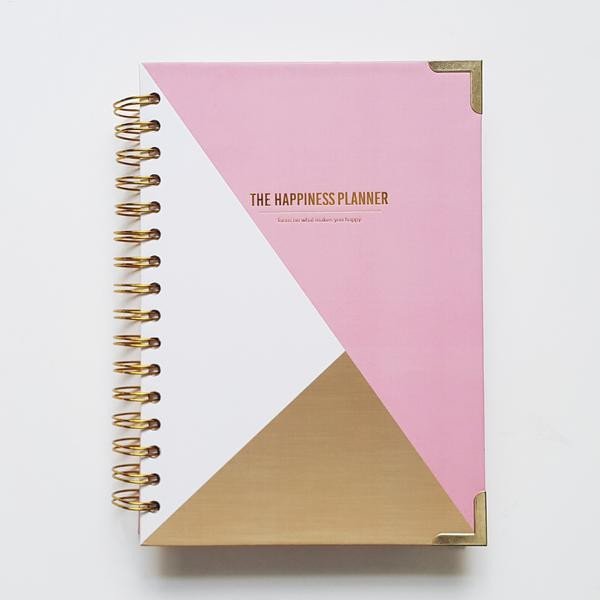 2017 Happiness Planner Pink & Gold By Happiness Planner
Give the gift of happiness! This planner will welcome more positivity, joy, and happiness into your loved-ones life by applying the practices of positive thinking, positive affirmations, mindfulness, gratitude, and self-development. A Happiness Planner will encourage the strengthening of relationships and spend more time on things that truly make you happy, which is why it is a must have Valentines Day gift. The planner has typical daily diary pages as well as motivational quotes, self reflection area and goal setting! A Happiness Planner is a truly thoughtful gift that will keep on giving as your loved one continues to use it.
£40.00, https://shop.hipandhealthy.com/products/2017-happiness-planner-pink-gold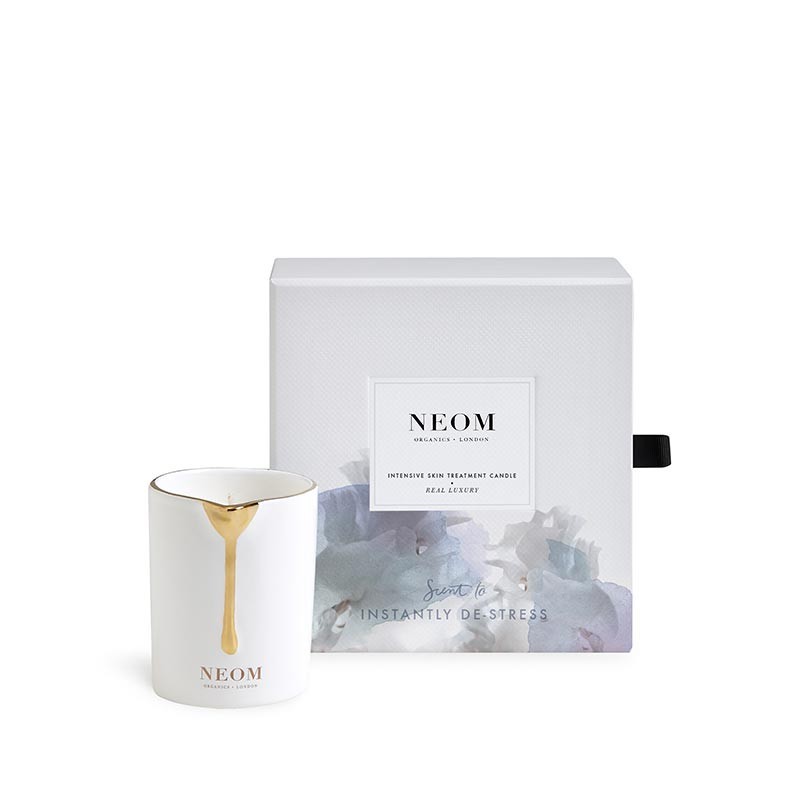 Real Luxury Intensive Skin Treatment Candle By Neom
This candle is pure luxury. The idea is, you burn the candle to create a pool of precious oil whilst you soak in the bath, after 30 minutes you blow out the candle and leave for a further 2 minutes and then drizzle the warm oil over any part of the body in need of repair and rehydration. This candle will make a unique and relaxing gift for your partner. If your loved one is in need of de-stressing from children, work, we are sure they will absolutely love this gift on Valentine's Day.
£36.00, https://shop.hipandhealthy.com/collections/candles/products/real-luxury-intensive-skin-treatment-candle-1-wick
Love Tea by Pukka
Pukka's delightful Organic Love Tea is the ultimate heart warming gift for Valentine's Day. Blended using organic rose, chamomile and lavender, this tea smells and tastes blissful. Pukka is proud to be vegan friendly, wheat free, gluten free, dairy free, soya free and nut free. If your loved one is an herbal tea addict this is a perfect gift to make them smile and fill their heart with love!
£2.49, https://shop.pukkaherbs.com/love-tea.html
Radiance Wild Rose Organic Range By Neal's Yard Remedies
This beautiful collection by Neal's Yard is made up of Wild Rose Organic skin and beauty care products, containing ingredients like pure rose hip oil with soothing essential oils to give your complexion a natural radiance boost. The gift set includes the award-winning Wild Rose Beauty Balm along with lots of other rose scented beauty gifts. This dreamy gift set is the perfect Valentine's day present for your nearest and dearest if they're a beauty care enthusiast.
£55.00, http://www.nealsyardremedies.com/gifts/gifting/new-gifts/8522.html#tab3
The Adele Luxe Letter Flowers By Bloom & Wild
If you are too busy for shopping this will be very useful for you. Bloom & Wild deliver fresh flowers designed by florists in a protective box. The Adele Luxe Flowers are a beautiful gift for the one you love most if they adore beautiful flowers in their home. The Adele Luxe bouquet (our favourite!) of perfect peach tones and delicate textures includes 5 la belle rose, 2 white alstroemerias, 3 peach spray roses, 3 champagne lisianthus, 2 green bell and 3 white waxflower.
£32, https://www.bloomandwild.com/product/the-adele
Conscious Water
The people at Conscious Water make staying hydrated less of a chore and more delicious! Conscious Water is a 100% natural flower essence water enhancer, that when added to your regular glass of water, makes a refreshing drink that adds a bit of aspiration to your day. The ingredients contain only natural flavourings and no artificial colours, chemicals or preservatives! Choose from 6 different varieties, Love, Clarity, Happiness, Rejuvenation, Sweet Dreams & Serenity.
£13.50, https://consciouswater.com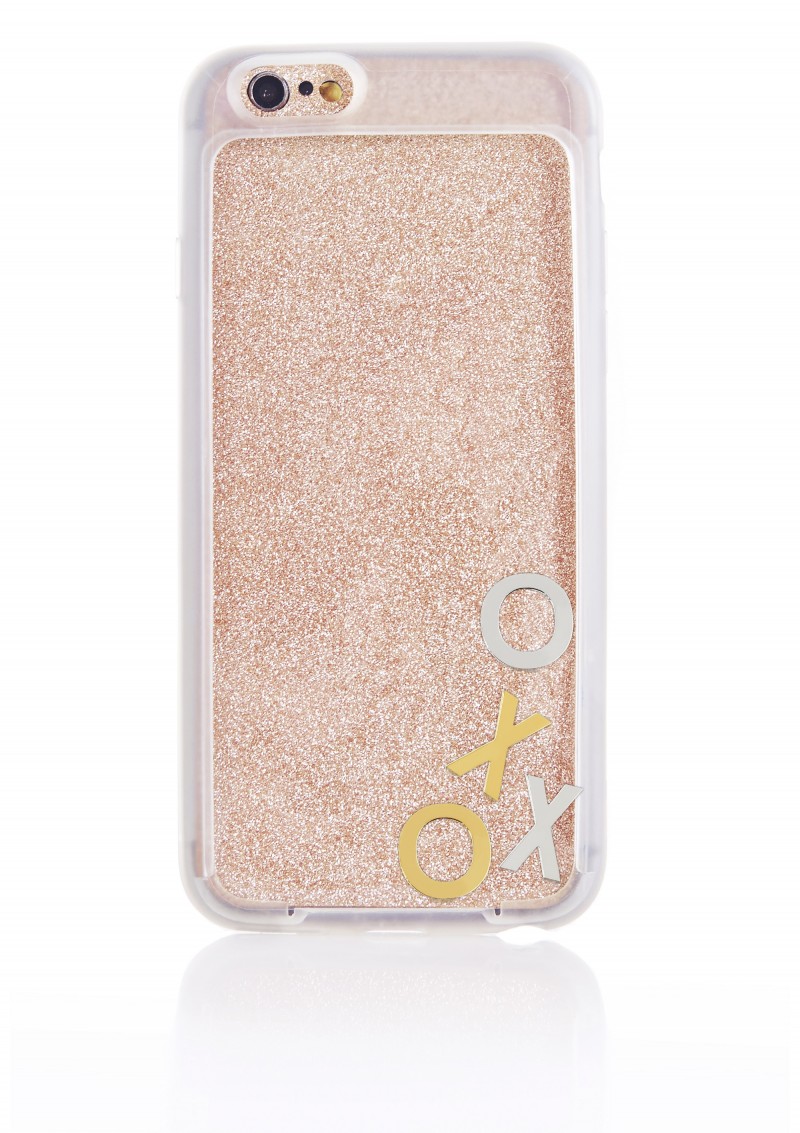 Tinkalink Phone Case
For the ultimate girlie girl who loves anything that glitters, treat her to this XOXO phone case and she'll think you're a keeper! Personalised phone cases are a great little gift for valentines and there a loads of options to choose from. You're certain to find the perfect cover!
£29.95, https://tinkalink.com/shop-tinkalink/skins/
words by Isabelle Shury