Stuck in a travel rut and want to broaden your horizons? Or do you just fancy booking a holiday that isn't typically found on your Instagram news feed? Then you've come to the right place! Below are four unique holidays that may not be on your radar, but should be! From mini staycation ideas to holidays in the Middle East there's going to be something to satisfy your itchy travel feet!
JORDAN BY BIKE  
Vacations don't have to mean being sedentary in the sunshine and moving only to relieve your hunger, thirst or bladder. For many people, taking yourself out of the familiar into new surroundings and having the freedom to explore at your own pace in your own way can be the ultimate escape. It's all about exploration. This trip, in particular, takes you onto a bike (hello exercise that doesn't feel like exercise) in a place considered somewhat off the beaten track: Jordan. Not being the most popular tourist destination is part of its charm, and on this nine-day adventure, you'll see some of the Middle East's most impressive sites; historically, scenically and culturally. Unique Holidays don't get much better than this!
Picture cycling along roads lined with olive groves, through remote hill-top communities and down tracks surrounded by nothing but desert, with the exception of a few nomadic herders. This will be your world. Get ready to tick many an incredible item off your bucket list as you camp under the stars at the famed protected area of Wadi Rum, snorkel in the Red Sea, discover the secrets of Petra's renowned UNESCO World Heritage centre and float in the world-renowned saline waters of the Dead Sea. Your journey begins in the ancient city of Jerash and will see you cycling along the foothills of the sprawling Jordan Rift Valley, through Madaba (known for its Byzantine-era mosaics) and up Mount Nebo, the summit of which is reputed to be the burial place of Moses. This photo-worthy spot will afford you a truly spectacular view that's rivalled only by the 'high place of sacrifice' (as it's historically known) in Petra, where panoramic views of the stunning mountainous scenery await.
When you return home, your fondest memories are likely to be less about catching your breath after a particularly tough cycle ride, and more about tiptoeing into ancient caves, marvelling at century-old temples, swimming in private beaches, admiring painted frescoes and immersing yourself in the local culture. All in all, this trip is the epitome of 'once in a lifetime'. The cycling is almost inconsequential when you consider what you will experience and the memories you will gain. Seriously, don't question it: just go.
www.responsibletravel.com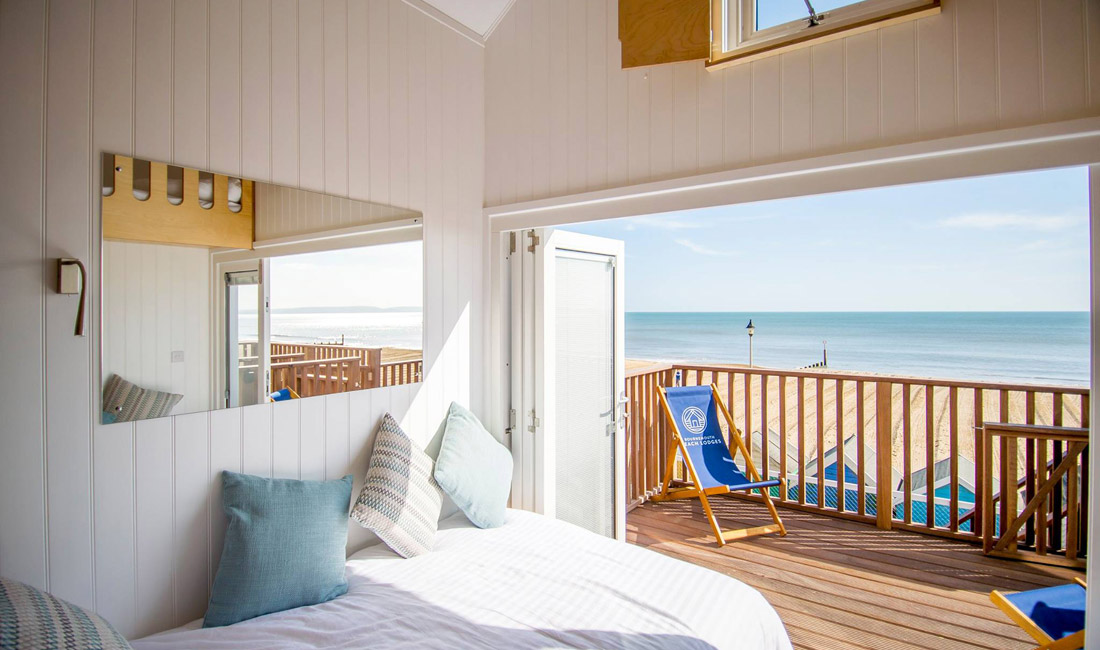 BOURNEMOUTH ON THE BEACH
Who says daydream-worthy, unique holidays have to mean leaving on a jet plane? We know glamping is considered somewhat 'over' and Bournemouth is hardly a new summer destination for us Brits, but it's time to fall in love with the seaside once again and escape to a luxe beachside lodge that's the epitome of compact charm.
To set the scene, imagine waking up after a great night's sleep amidst nautical chic interiors, peeking out of the bi-fold doors and sipping a cup of coffee on the balcony where you can gaze at the waves to your heart's content. Sound idyllic? Allow us to go on… One step inside the Bournemouth Beach Lodges in Boscombe and you'll feel right at home. There are fifteen of them sitting three steps up from the soft sand of Bournemouth beach, all of which can sleep up to four adults and two children. The décor is all pale wood and oceanic blue hues with cosy comfort and mod cons in abundance, and there's a fully equipped kitchen and bathroom inside too so don't worry – there will be no midnight stumbling to the toilet block here!
Once you're settled in, it's time to connect to those serene seaside vibes with a little beach yoga. If Downward Dog's not your thing, hire bikes and explore the nearby nature reserve and Jurassic coastline, or turn your trainers inland to explore the town, known for its lush gardens and variety of shops. You can also walk an hour or so along the seafront to the popular Sandbanks and set your adrenaline alight with a multitude of watersports (note: watching is just as entertaining if you're not feeling this lively!), while those bringing kiddies along can make a beeline for the child-friendly activities on Bournemouth Pier. As for cuisine, choose to whip up your own dishes inside the lodge, make use of the two on-site electric barbecues or grab an outside table at the Urban Reef café where vegan options are waiting to delight your plant-based tastebuds. Fancy a drink? Sip cocktails with a view at the nearby Level 8 SkyBar at the top of the Hilton Bournemouth or savour a sun-downer at the more casual yet award-winning Aruba by the pier – you're on holiday after all. Back in the lodge, it's fair to say you won't be spoilt for space, but what they lack in square-footage they more than make up for in style and location. This is your chance for a real fresh-air escape where the ambience is relaxed, the digs are simple yet deluxe, and how busy your days are is entirely up to you. www.bournemouthbeachlodges.co.uk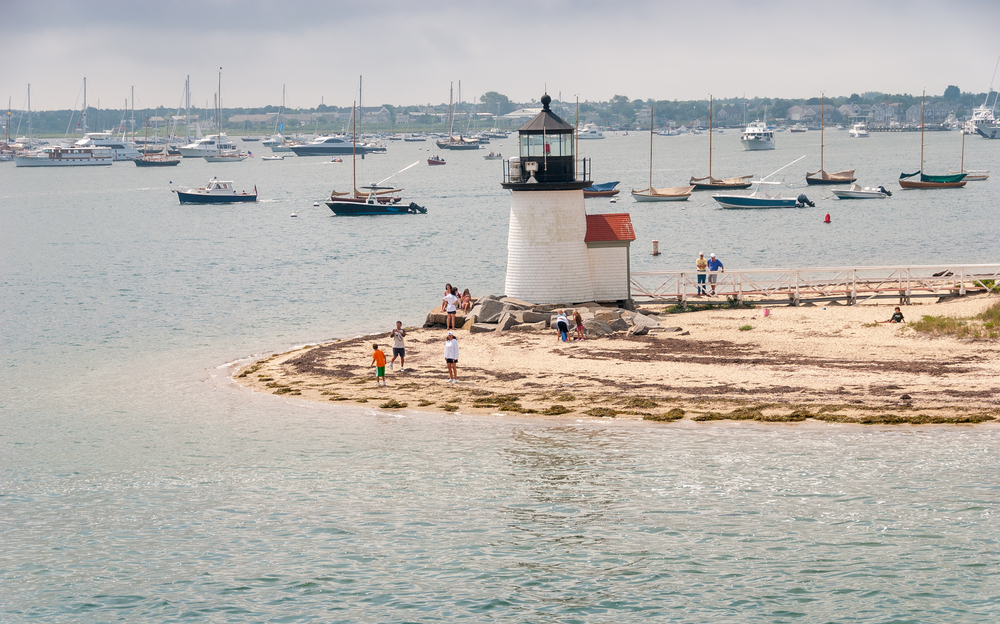 ALL-AMERICAN NANTUCKET
Think of the USA and your mind probably jumps first to New York City, Florida or California. Allow us to broaden your horizons – specifically to a tiny and isolated island off Cape Cod in Massachusetts. Originally named 'Natockete' (meaning 'faraway place') by the native Wampanoag Indians, Nantucket is something of a high-end hideaway. It's a picturesque island that's just 14 miles long and 3.5 miles wide and is best explored on foot. It good-naturedly demands that you leave your technology in the hotel safe and set out to meander the cobbled streets and beautiful coastline, as well as indulging in your hobby of choice; be it surfing, golf or bird watching.
Visit for two weeks and you need not return to the same beach twice – there are that many to see. Some of the best are the more secluded ones accessible only via offshore charter boat. Head out to sea with your camera at the ready to discover the Cape's harder-to-reach beaches and dunes, or opt to experience a fishing trip for tuna and bass. Back on dry land, a rather dreamy afternoon can be spent gazing out at the seals lolling around on the rocks, browsing the cute independent boutiques, paying a visit to one of the island's many lighthouses or people-watching in the marina – the choice is yours. There are also plenty of museums and points of interest that showcase the region's fascinating history as the world's leading whaling port; the very same one that infamously inspired Herman Melville's book, Moby Dick.
As for where to stay in Nantucket, Nantucket Island Resorts gives you the option of several hotels such as the landmark Jared Coffin House or the timeless White Elephant Village. Our recommendation, however, is The Wauwinet. Here, your charming cottage digs come gorgeously decorated with local wildflowers in a seaside refuge setting that is both magical and sophisticated. Remarkable architecture, luxurious amenities, a lovely spa and breathtaking views all await you at The Wauwinet and don't miss the tucked-away path that takes you down to a narrow beach promenade that separates the Atlantic from the calmness of Nantucket Bay. The pace of life here is gloriously relaxed; a very welcome change from your busy schedule.
www.nantucketislandresorts.com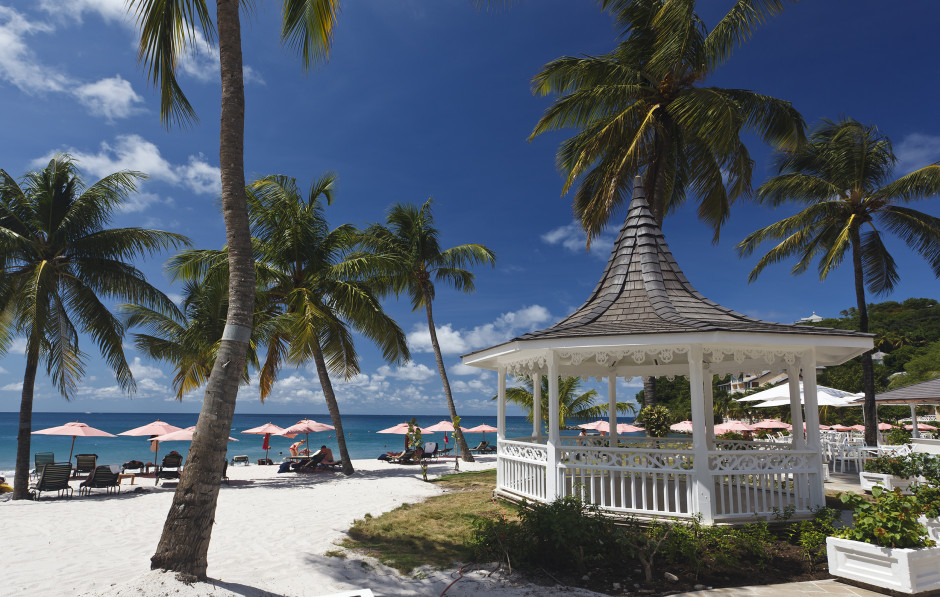 SOLO HOLIDAYS
If we're being totally honest, the term 'solo holiday' doesn't conjure up the most glamorous experience, but bear with us… Luxury tour operator Caribtours are flipping its reputation on its head and transforming what is your (most likely) slightly antiquated opinion of a solo holiday into something you'll be clamouring to get a spot on in months to come. Since partnering with BodyHoliday, Caribtours have sought to meet the rising demand for wellness travel; putting health at the top of the agenda, with a little all-inclusive luxury thrown in for good measure. Oh, and did we mention it's in St Lucia with sun, sea and sand galore?
There's no pressure to do or not do anything here. Bond with the people you bond with and spend time in your own company in between the heady mix of adventurous, fun-focused and eye-opening activities that aim to both energise and soothe. Part of your package is a relaxing daily treatment in the hotel's award-winning Elemis Spa as well as nutrition counselling, personal training, yoga, acupuncture and group fitness classes led by professional athletes from Olympic champions to NFL players. You can also partake in a shore dive, whale watching and Caribbean dance classes, should they take your fancy. They're well known for their 'Walk on the Wild Side' adventures too, which will see you trekking through rivers, hiking up mountains and to scenic island vistas that will be well worth a snap or two. As it's all included, you can do as much or as little as you wish – the point is to step out of your comfort zone and spend your well-earned time off enjoying the things that you want (and need) to do for yourself. Even better? Cocktail parties, sunset cruises and hosted dinners mean there's as much time for throwing caution to the wind as there is for channelling that inner serenity.
www.caribtours.co.uk
We hope our round-up of the best unique holidays has got you excited to start planning your next adventure!
words by Zoe Louise Cronk
GET MORE INSPIRATION FOR UNIQUE HOLIDAYS BELOW…