Welcome to the fourth and final post in our Summer Series in partnership with Remedy Kombucha! This week, we're highlighting three wellness festivals we're excited about this summer!
Festivals are the hallmark of summer. Bestival, Reading, Glastonbury (although not this year as they are "giving the village a break") are the usual suspects, all of which attract crowds from far and wide looking to party hard and listen to their favourite artists play live. If, however, you're not into that sort of thing (or you were but are looking for something a little more chilled and wellness-focused) then you've come to the right place. In true Hip & Healthy style, we've found three wellness festivals that prove you can have a whole lot of fun and not have to pay the multiple-hangover price for an outdoorsy weekend with your pals!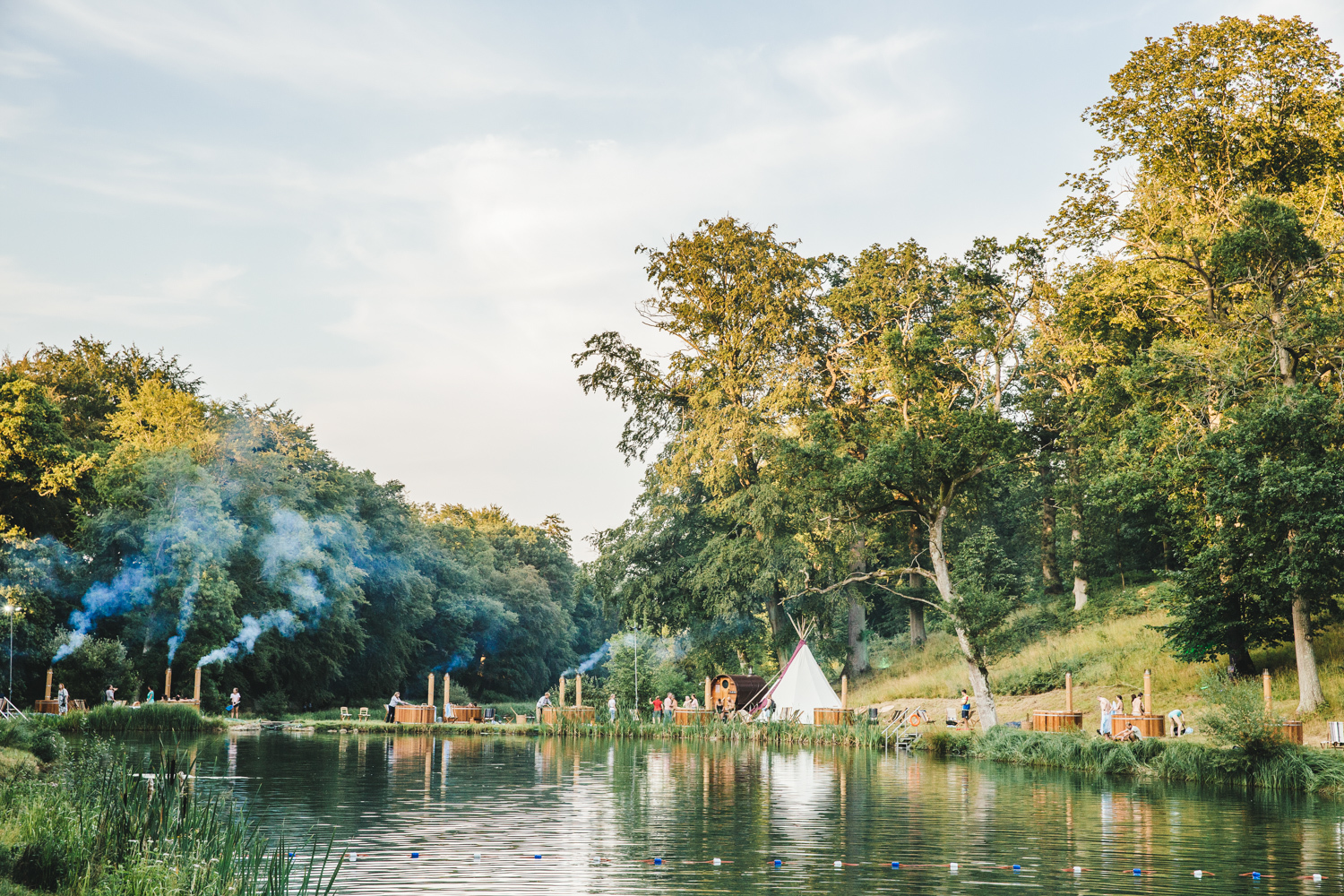 Wilderness
A favourite amongst many health and wellbeing lovers is Wilderness, a four-day festival in Oxfordshire. Perfect for girl trips and families alike, you can expect to spend your days booking onto interesting workshops like pottery, horse riding, floristry, jewellery making and even wild singing! For those looking to chill, The Lakeside Spa is a must with their famous lakeside hot tubs! Book on to some amazing yoga classes (paddleboard yoga is on our list) and listen to talks with some of the industry's most prolific experts. We're definitely heading to Julie Montagu's "Self Care for Busy Minds" talk and Lizzie Loves Healthy "Health Hacks" talk. If you're into anything wellness orientated, be it mental and/or physical health, this is definitely one to check out!
Dates: 2nd-5th August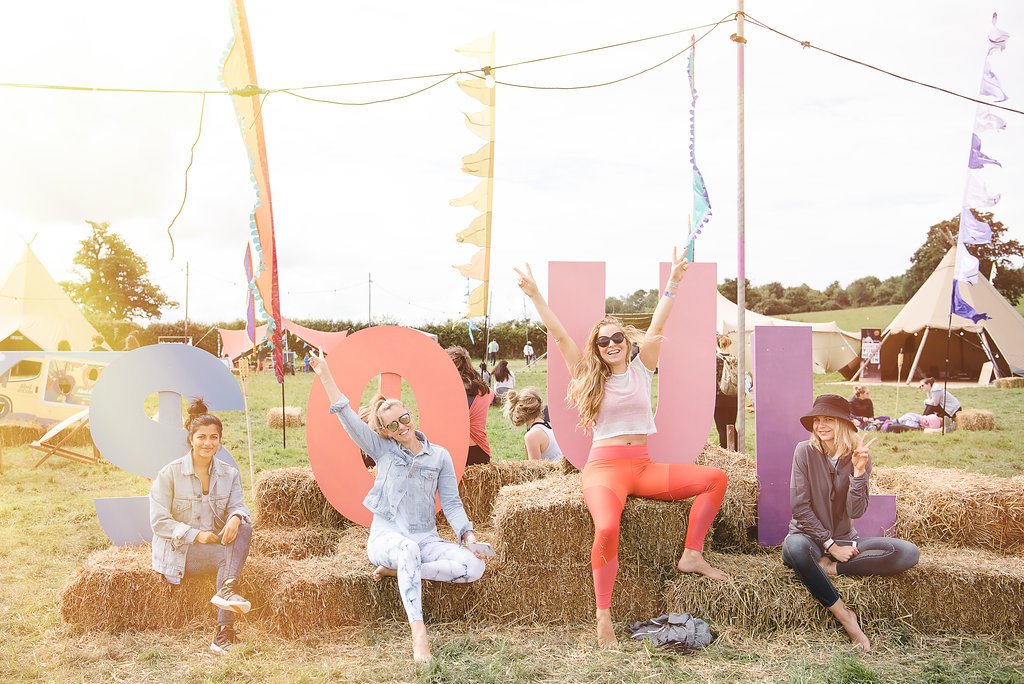 Soul Circus
New on our radar is Soul Circus in Gloucestershire. This two-day yoga and wellness festival will provide the perfect opportunity to schedule your Zen fix and spend time relaxing, restoring and re-charging mind, body and spirit. Taking place in the beautiful Cotswolds countryside from 17-19 August, and with a carefully curated collection of cool collaborators, the holistic event is destined to draw a big crowd!
Working in collaboration with Equinox, the hottest name in luxury membership gyms, the brand will deliver an unrivalled experience. Created and developed by the industry's best minds and taught by experts who inspire and ignite, the weekend will include Equinox classes from tabata training to their boxing boot camp! Expect appearances from the likes of Jasmine Hemsley and Faisal Abdalla, lots of healthy food stalls, glamping by Tee & Toast and great music to dance the night away!
Dates: 17th-19th August
Festival No. 6
Arguably the UK's most unique festival, Festival No. 6 set on its own peninsula in Snowdonia and takes place in the village of Portmeirion, a grade II listed village whose founder, Sir Clough William Ellis spent half a century constructing. This fairytale-like location offers an astounding variety of activities from stand up paddle boarding sessions, woodland running trails, woodfire hot tubs, carnivals and late-night spectacles! Their Health & Healing offerings consist of yoga, massage treatments and a host of talks to get you inspired. If you want a slower-paced way to start your morning, why not take a dip in their swimming pool, which has the most stunning views over the beautiful Estuary? This four-day extravaganza is one to look into if you want an experience like no other!
Dates: 6th-9th September
REMEDY KOMBUCHA'S 5 TIPS FOR HEALTHIER SUMMER DRINKING
Improve your gut health
If there's one thing that makes healthy living harder than booze during the summer BBQ season, it's food! Only at a BBQ would you eat a burger and a hot-dog (not to mention all those nibbly bits). Kombucha aids digestion and improves gut health by balancing out bad bacteria with lots of all-natural good stuff, thanks to live cultures and organic acids and digestive enzymes.
Stock up on your antioxidants
Our kombucha is teeming with naturally occurring polyphenols – nutrients which are rich in antioxidants that scavenge for free radicals in the body and prevent them from causing cell damage.
Achieve a natural energy boost
If you do party a little too hard and need a boost the next day, reach for a Remedy rather than a coffee. Kombucha provides a natural energy boost without the crash and burn of caffeine.
Regulate your appetite and kick-start your metabolism
The natural organic acids in Remedy are proven to help regulate your appetite. There is also growing body of evidence that naturally occurring live cultures, good bacteria and other microbes in the body can boost your metabolism and influence weight.
Feel and look good – inside and out
The term "beauty starts from within" is probably truer than you realise. It's been proven that the health of your gut can have an impact on so many other parts of your body, including your skin and your mental health. So whether you're wanting to look good for your summer holiday or feel good inside, Remedy is the one or you.
Content produced in partnership with Remedy Kombucha