Summer is here and boy am I ready for it. And not in the "beach body" kind of way – we all know that everybody belongs on a beach if they feel like it regardless of size, shape, or anything else aesthetic but instead in the way where I really feel my very best – of body and of mind. Strong and healthy, happy and calm, with some great sleep under my belt too. But nowadays, the thought of traipsing to a steamy gym, and enduring an hour on some sweaty cardio equipment genuinely fills me with dread – plus finding a place that also attends to my mental health needs with things such meditation, nutrition and vinyasa flows is probably a step too far.
Enter Silver Linings – your at-home wellness platform designed to get you feeling your absolute best and offering a range of different workout and wellness disciplines with some of the biggest wellness gurus in the business. For the majority of their classes you need nothing more than a yoga mat and some water as you can do everything from the comfort of your own home, or hotel room should you be lucky enough to be traveling this summer. With over 250 videos on demand and 10 live sessions every week, you'll be sure to find something that works for you – after all, you won't stick at it if you don't like it. And to make sure that this is the right platform for you, Silver Linings encourages those thinking about subscribing to try their free 14 day wellness programme, tailored for you by their amazing on-hand wellness experts. Think of them as your very own well-squad available to help you reach your well-being goals, giving new members a real kickstart to their wellness journey ensuring that they start seeing and feeling results early on in the process. All you have to do is fill out a short questionnaire about your fitness and health goals and they take care of the rest. And you'll receive daily motivation in the form of an email so that you can stay on track to reach the targets you've set yourself.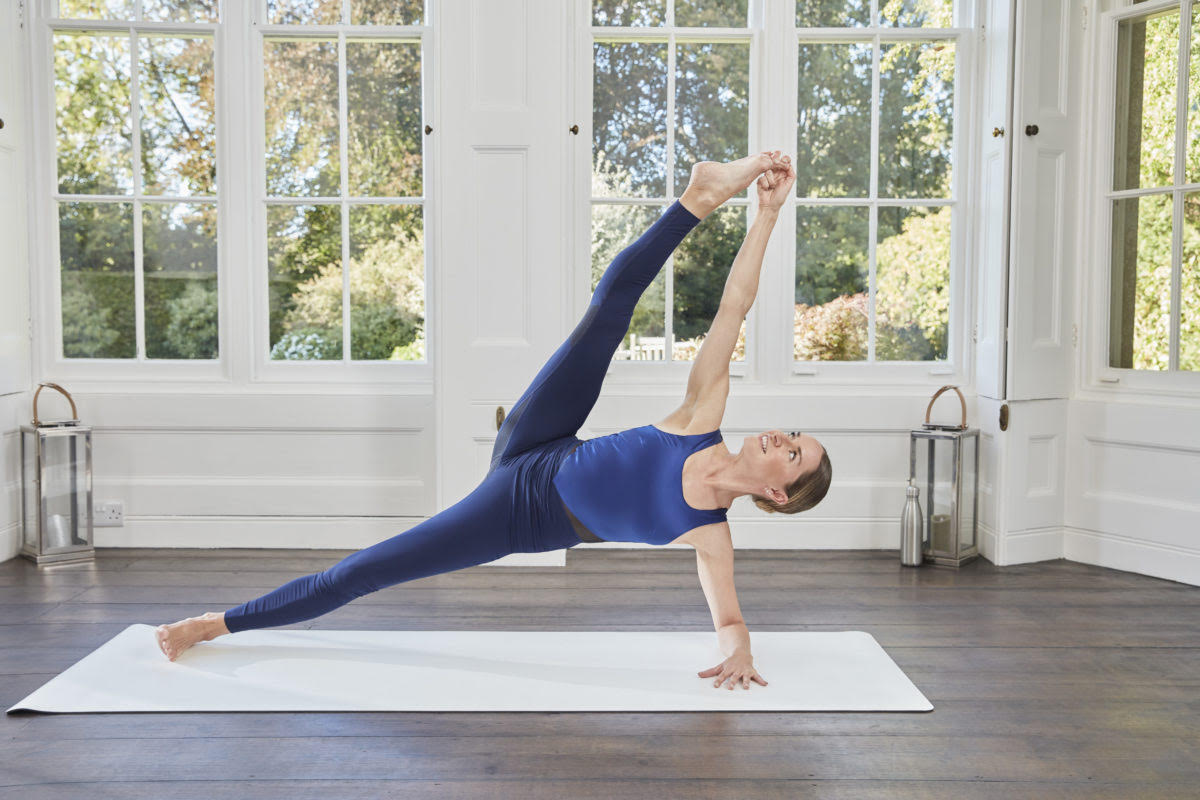 As a Silver Linings subscriber myself, my favourite thing about this online wellness platform is the sheer variety of classes offered as well as workout durations – they offer everything from ten min ab blasts to 75 minute vinyasa flows, Serene in 15 (which is a short, wonderful, meditation with one of my most-loved meditation gurus, Catherine Turner) to an entire Summer Body series that will have you feeling your fittest, healthiest you! This allows me to juggle all the things I have going on and still ensure that I can fit in something for me too. It's also worth mentioning that their membership in no way ties you in – you can cancel at any time, or even pause it if you know you're not going to be able to use it for a period of time and don't want to pay for it when you can't make the classes. It is the ultimate in flexibility – because who knows where they will be tomorrow let alone in three months' time. 
Hip & Healthy's Top Silver Linings Picks:
Serene in 15 with Catherine Turner
Designed to relax both body and mind and leave you feeling centred and calm, Catherine is perfect for both beginners and those who want to be guided into a meditative state but are short on time. The perfect antidote to a busy day.
Barre With Chrissy
Founder of Silver Linings will put you through your paces with her fast paced Barre workouts. Expect toned abs, better posture and thighs of steel!
Ashtanga Yoga with Trevor
Allow yourself to be guided through 75 minutes of yoga to help build strength and help relax the mind. Honestly, nothing beats the feeling you get after completing 75 minutes of a challenging yoga session. Self care at its best!
WIN Membership
Why not enter our Silver Linings Competition to WIN an annual Silver Linings Membership worth £191. The membership includes special VIP classes, discounted Nutrition consultation, unlimited access to livestream sessions, unlimited access to the on-demand library and access to workshops and digital retreats.
CLICK HERE TO ENTER
OR
Why not try the Silver Linings 14-day curated wellness programme for FREE?
For 14 days you can experience membership for free to check that Silver Linings works seamlessly with your lifestyle. Try out their on-demand library and live streams anytime and anywhere.
CLICK HERE TO START YOUR 14 DAY CURATED WELLNESS JOURNEY FOR FREE