If there's one thing you should add into your workout regime this summer, it's got to be a mini band! Small but ever so mighty, the mini band is capable of providing a killer full body workout, anywhere in the world! This nifty, booty-lifting accessory will fit in your carry on (heck, it will even fit in your coat pocket!) so you can bust out an effective, sweat-inducing workout even on holiday!
Given the golden seal of approval by Victoria's Secret models, the mini bad workout is definitely going to fast track you to long limbs and a sculpted bod! Dalton Wong, one of London's most sought after personal trainers and founder of exclusive wellness gym, TwentyTwo Training, has trained models and even some of your fave on-screen stars like Jennifer Lawrence! His 15-minute mini bad workout aims to target practically every inch of your body! We're talking bum, thighs, stomach, legs, arms and shoulders for total body conditioning!
The mini band is designed to build strong, lengthened muscles using small, high repetition movements so be prepared to feel the burn! Although typically renowned for building a strong booty, the band can be used in a huge variety of different ways, from strengthening the core and even correcting postural ailments. Dalton says, "The mini band programme strengthens the glutes and the core, which can really help reduce hip, lower back and knee pain, most commonly associated with desk workers. The bands can be moved in to different positions, allowing your body to move in different plains: sideways, backwards and rotation to help build a fully supportive structure. You can also use the easier band for longer periods of time to develop the postural system."
Dalton's Mini Band Workout programme is the perfect addition to an existing workout regime to enhance and improve progress. The Mini-Band Workout comes complete with a fold-out, portable booklet and three mini bands, all varying in different strengths, and can be completed in under 15 minutes! Win!
Head to www.twentytwotraining.com to get your Mini-Band Workout pack!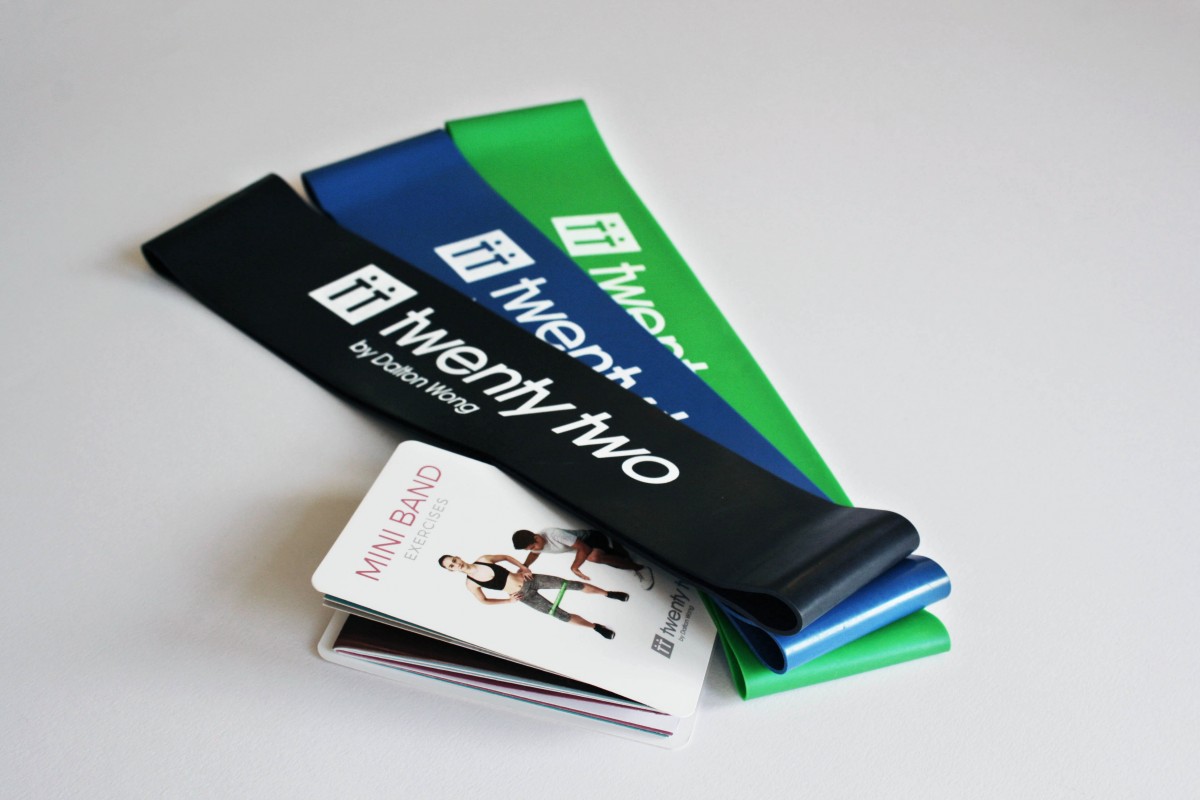 words by Molly Jennings