Don't let last minute, frantic Christmas shopping rob you of your sanity this season… Take a chill pill and look no further than our Christmas gift guide! Every year we find great pleasure in sourcing the best healthy, indulgent and life-enhancing gifts that we think you, your family and your friends will love and cherish. We wanted to make sure there was a perfect gift for everyone; from fitness freaks to bookworms, beauty obsessives to healthy eating devotees!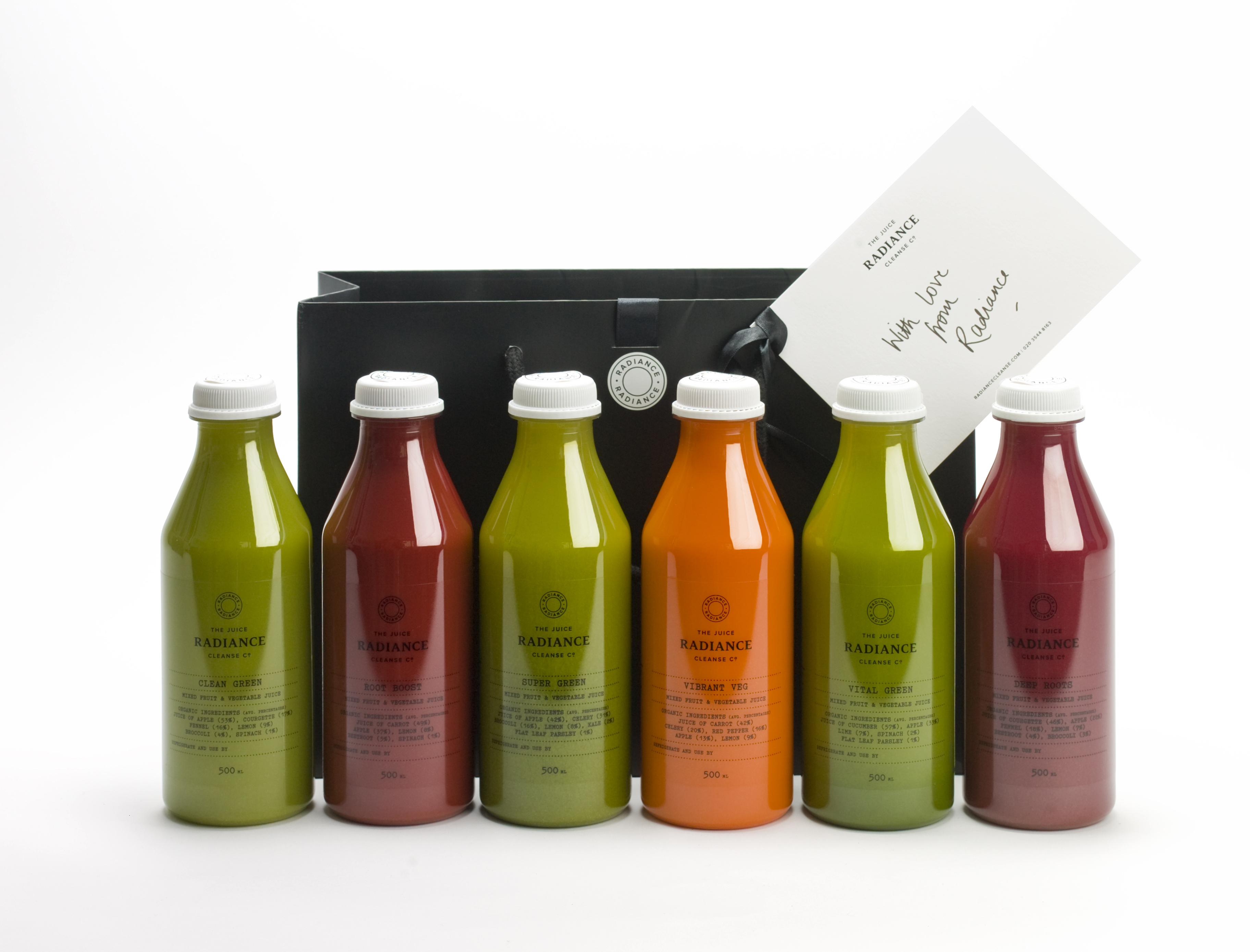 Know someone who deserves to look beautiful on the inside and out this Christmas? Radiance certainly know their cleansing facts, but this year they've gone the extra mile and have teamed up with Dalton Wong, Founder of Twenty Two Training and personal trainer to Jenifer Lawrence to create the perfect juice cleanse to feed all fitness fanatics! Specially created to provide you with natural fuel before your workout and amazing nutrients to feed your muscles post-workout, we think it's the perfect training partner!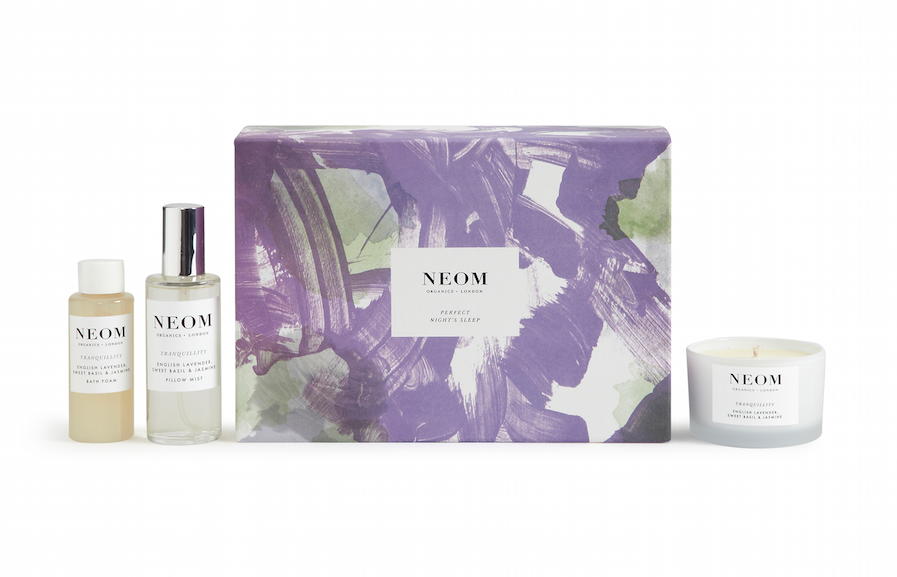 Neom – Perfect Night's Sleep Kit, £29.95
The festive season is always full of Christmas parties and late night cocktail get-togethers, which can sometimes wreck havoc on our sleeping patterns! In case you didn't know, we're huge fans of Neom Organics as all their gorgeous products are 100% natural and ethically sourced. This Perfect Night's Sleep Kit contains scents of lavender and jasmine in the form of a Tranquility Travel Candle, some relaxing Tranquilty Bath Foam and a Tranquility Pillow Mist to help you sleep soundly and peacefully.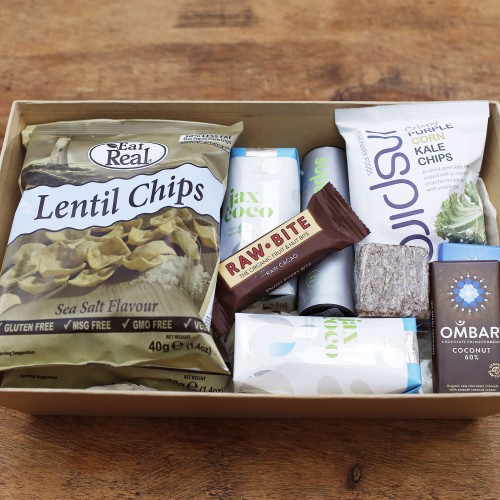 Nurture With Nature "The Everyday Hamper", £30
Nurture With Nature, the new healthy kid on the block, provides perfectly healthy and delicious hampers that can be delivered right to your door! Their aim is to inspire people to live a truly healthy and happy life by eating natural, un-processed foods that will nourish the body as well as the mind. Filled with goodies like Inspiral Kale Chips, Jax Coconut Water and even Ombar Raw Chocolate Bars, these hampers will make perfect gifts for your sugar free friends and are also great for filling up your pantry with guilt free snacks for the week ahead!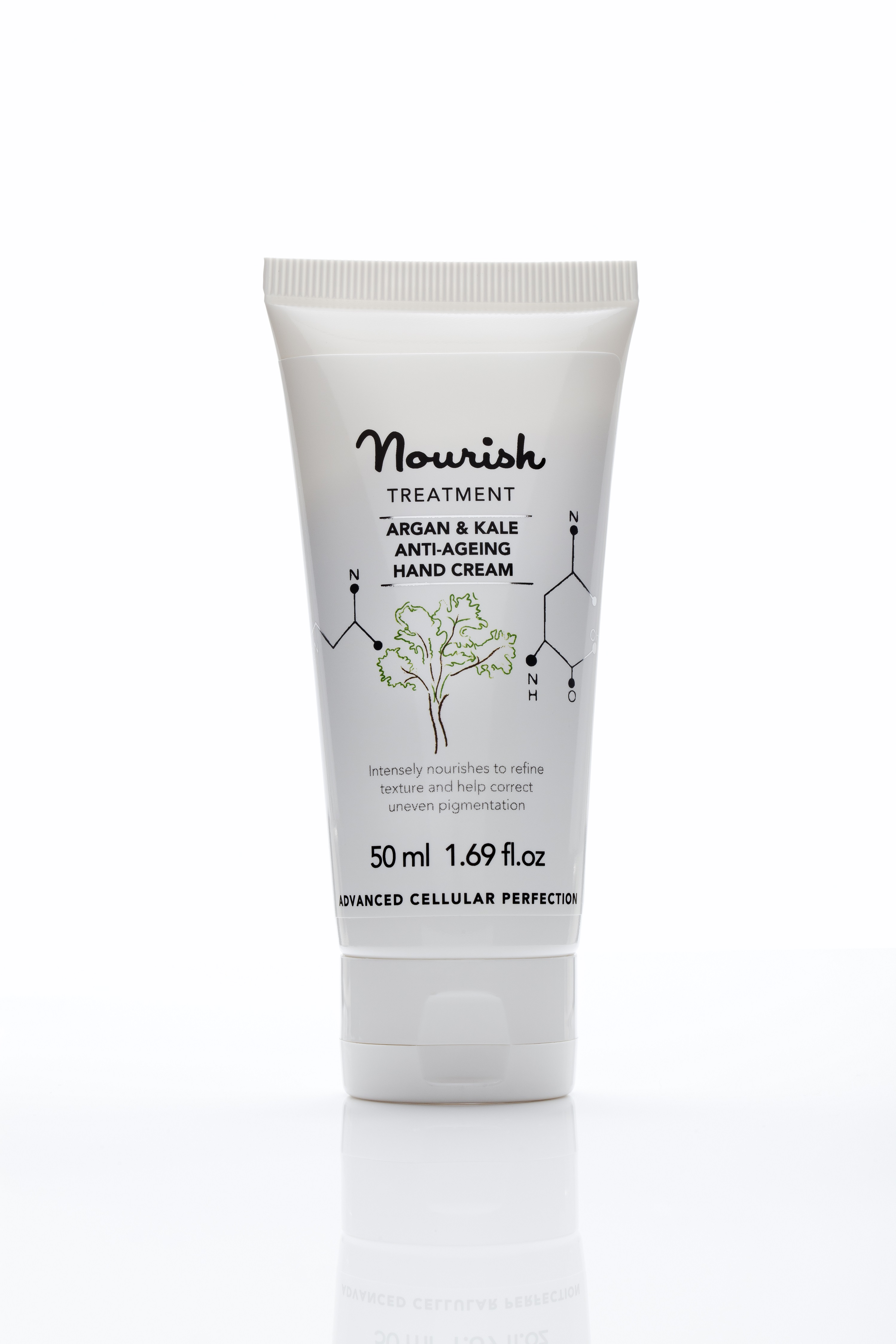 The mighty Kale strikes again, this time, in the form of skincare! Who'd have thought? Nourish, the all natural skincare brand, have combined three of their best Kale products (a deep exfoliating cleanser, a moisturising anti-aging hand cream and eye cream) into a brilliant Christmas gift to provide all beauty lovers with a little bit of green goodness to their skin!
Technogym – Wellness Bag, £304
A tad pricey yes, but this is the gift that will last a lifetime for those who love to keep up their fitness regime whilst travelling the world! Featuring four types of resistance bands and other savvy accessories, this wellness bag will allow you to perform all kinds of exercises to tone and define your muscles. Small and compact, you can conveniently pop it in your carry on or overnight bags for those spur-of-the-moment weekend trips!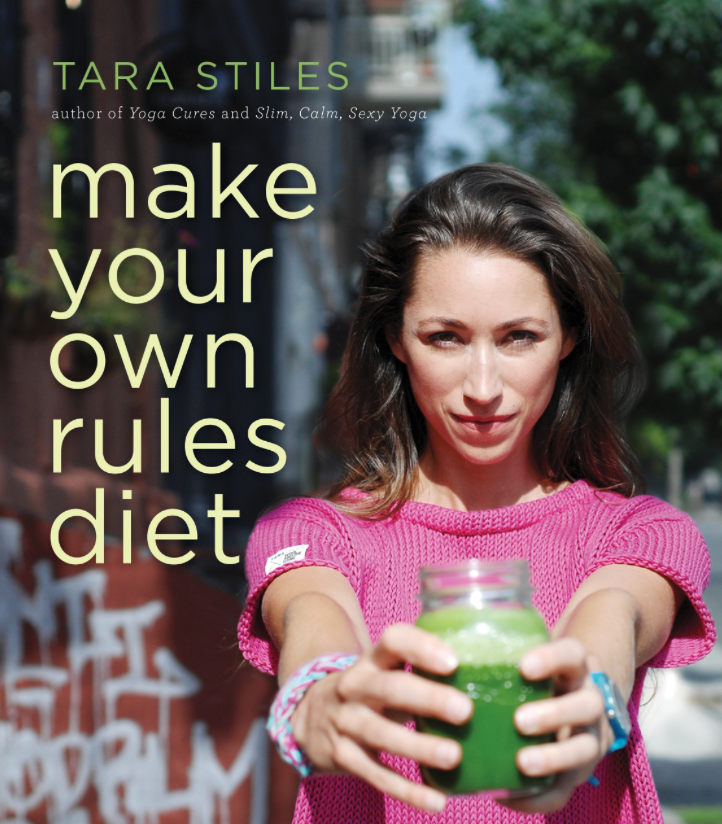 Tara Stiles – Make Your Own Rules Diet Book, £18.99
Our favourite yoga rebel, Tara Stiles, has excitingly brought out a new book called Make Your Own Rules Diet! In this book, Tara explains how to introduce new and fun ways to bring yoga, meditation and (seriously mouth-watering) recipes into your life. The Strala Yoga Founder stresses the importance of practicing yoga with ease and leaving discomfort and tension behind. You'll discover how to create your own rules that make you happy and you'll also learn to recognize when something just isn't working any more. We think this is the most perfect guide for 2015!
Kalindi Yoga Lightening Bolt Leggings, £65
These are not just black leggings… Electrify your workout wardrobe with these stunning leggings from Kalindi Yoga! They feature a clever four-way fabric that provides compression to give the appearance of slimmer legs and their high waisted band will help smooth and support you tummy even if you're doing anti-gravity yoga! 
This hooded jacket from Y.A.S will be a runner's best friend, especially if your the kind to run early in the morning (when it's freezing)! Not only is it super light weight, but it also features a special sweat wicking fabric and a short zip down the front to help you workout with extra comfort and breathability. 
words by Molly Jennings