We've already discussed the fact that we're a stressed-out, sleep-deprived nation but rather than dwell on the negatives, this "Sleep Week" series has been designed to help you find solutions to your sleep woes. We've already shared our favourite products to help you sleep and Dr Ranj Singh has busted some sleep myths, but today we wanted to share a new wellness trend that we're really excited has taken off. Sleep Retreats. Could anything sound more appealing than going on a retreat where the main priority is to help you sleep better? Wellness practitioners understand the significant role sleep plays on the body and with chronic stress and anxiety becoming a real pandemic, the demand for sleep retreats has never been higher.
With yoga, fitness and general wellness retreats already a huge success amongst people interested in improving their wellbeing, sleep retreats are a whole new category that adds an important element for participants to focus on. These slower-paced, more restorative getaways below are designed to help re-establish healthy sleeping patterns and get to the bottom of why you might not be getting as good a snooze as your body needs.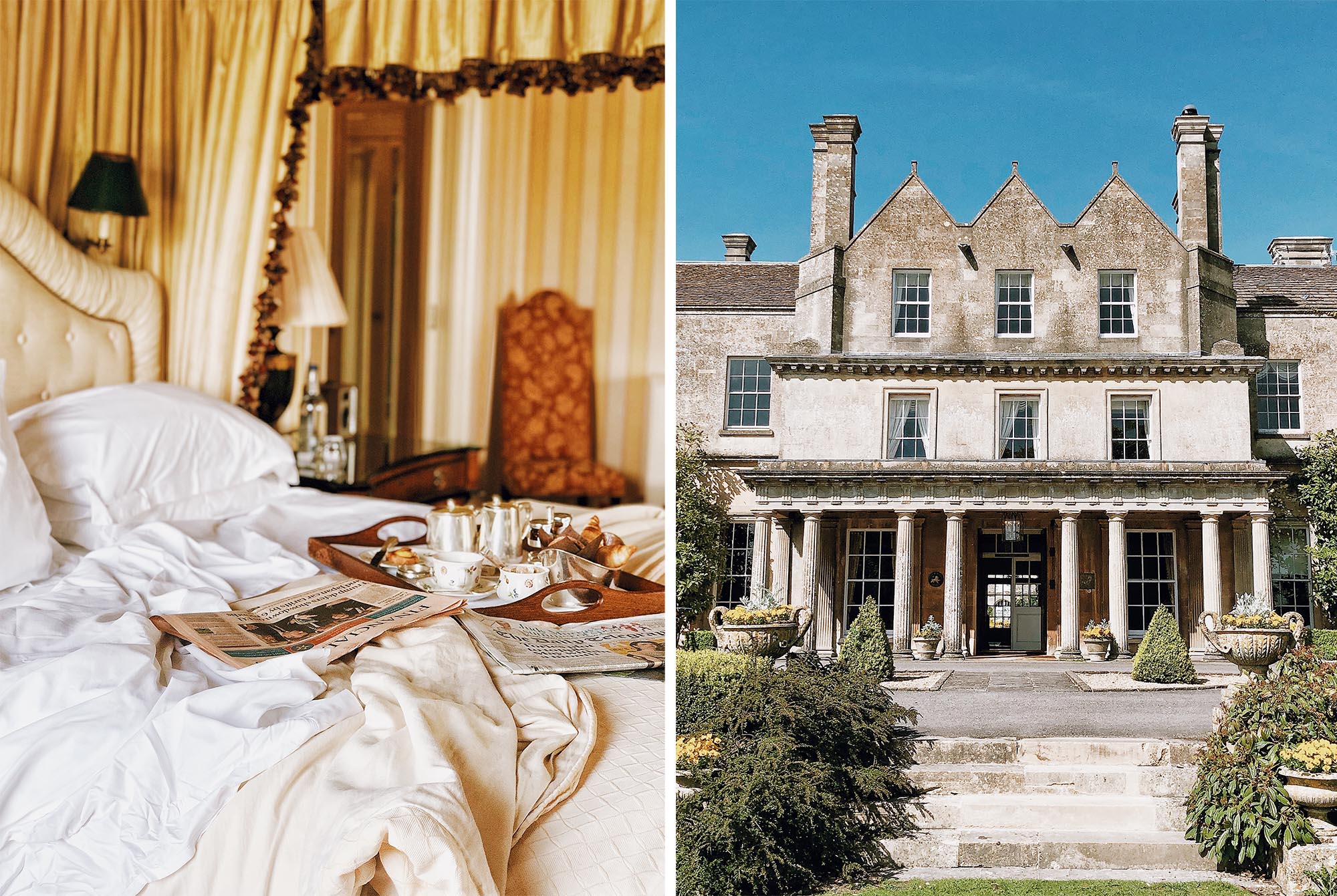 The rolling hills of picturesque Somerset might already be enough to get you into a meditative headspace but Lucknam Park Hotel + Spa are taking things to a whole new level with their new sleep retreat in partnership with hypnotherapist, Fiona Lamb. Through guided meditation and hypnotherapy, fundamental shifts on an unconscious level bring about long last changes. Fiona specialises in anxiety and insomnia using a variety of techniques and proven methods. You'll also get daily yoga sessions and relaxing forest walks to help bring your body back to equilibrium.
Six Senses are renowned for their attention to eco and wellness initiatives and their new "Sleep With Six Senses" takes the perfect night's slumber to new heights. Starting off in their stunning Douro Valley property in Portugal, each bedroom has had a wellness overhaul with the help of top Sleep Doctor Michael J. Breus Ph.D. In order for guests to begin their sleep programme, an online questionnaire is sent out ahead of the stay. A dedicated SleepAmbassador then prepares a tailored sleep programme – providing tools and tips on how to improve sleep quality. Sleep Ambassadors fine-tune rooms and suites prior to arrival ensuring all preferences are catered to, and prepares them again each evening to ensure optimum sleep conditions. Naturalmat mattresses made from all-natural materials are complemented by Valley Forge moisture-wicking linens on organic pillows and duvets which feature cooling zones to ensure the perfect temperature during sleep. Guests are also given a Sleep Bag, inside which houses a selection of specially developed sleep aids such as bamboo fiber pyjamas, an eye and nasal neti pot and jasmine sleep spritzer. A Withings sleep tracker and app is used to identify sleep patterns and the results from the app will be reviewed with a Six Senses Integrated Wellness Practitioner during a 30-minute personal consultation. Based on the results, the Wellness Practitioner will recommend a personalised programme of spa treatments and activities to help improve sleep.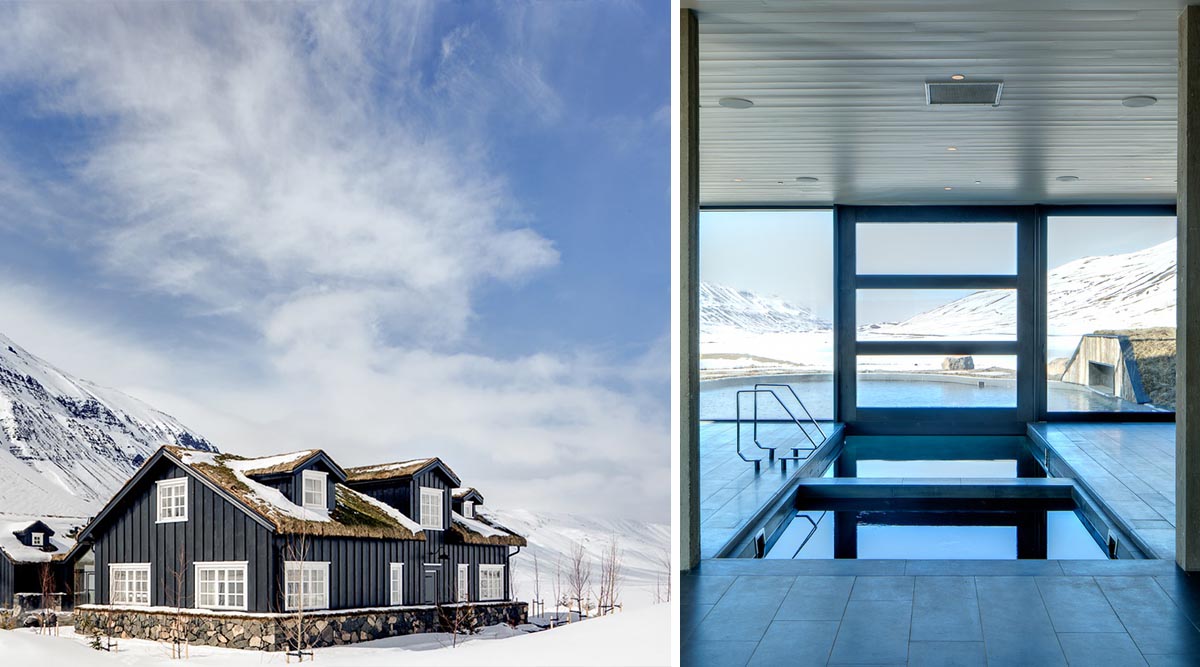 Eleven Experience's first wellness programme, Eleven Life at Deplar Farm in Iceland, is a four-day personalised retreat offering guests an innovative and science-based approach to achieving their wellness goals and aid better sleep. Eleven Life experts work with each guest to customise a set of gains to help eat smarter, sleep better and feel healthier overall. Far from any polluted cities and towns, Deplar Farm is set on otherworldly The Troll Peninsula – home to some of the cleanest air and water in the world. Guests are invited to take advantage of the pure air by focusing on breathwork in ice-caves and igloos whilst taking daily wilderness walks. Several of the tasks are designed to help rewire breathing techniques, for example, taking ten deep inhales to learn how breathing in this way can help relieve tension and lead to a peaceful night's sleep. In the evenings, soothing gong is played whilst guests undertake further igloo breathing exercises in order to aid sleep. During the programme guests will embark on silent hikes up into the remote Icelandic highlands, boosting the senses and helping to take them far away from the stresses of city life. Back at Deplar Farm, guests are welcome to join relaxing yoga flows to slow down, stretch out and prepare for a night of rest and recovery.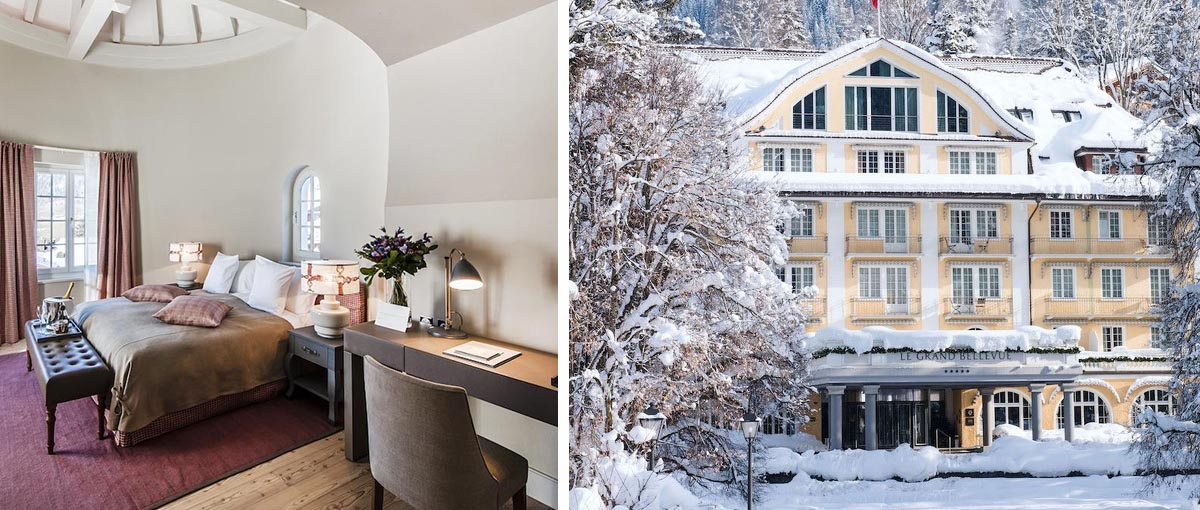 Next summer season, Le Grand Bellevue in Gstaad and British wellness partner Bamford will host an overnight 'B Silent Sleep Retreat' in partnership with world-leading Sophrology expert, Dominique Antiglio. Returning to the hotel on Thursday 25 June after the success of her first retreat this summer, the programme will combine targeted treatments – using Bamford's restful B Silent products – with guided wellness techniques to equip guests with an easy set of tools to improve their sleep in a serene Alpine setting. The programme will kick off with a guided yoga session at the hotel's dedicated wellness deck followed by a workshop with best-selling author and world-leading Sophrologist, Dominique Antiglio. The session will focus on the practice of Sophrology that blends relaxation, breathing, body awareness and visualisation in a simple, step by step method. In the late afternoon, guests will retreat to Le Grand Spa to experience Bamford's B Silent Treatment which is devoted to relaxing the body and preparing for a sound, restful sleep. The treatment employs unique mixtures and methods such as cannabis sativa oils; Japanese shiatsu rocking technique; and a pressure point massage that will replenish serotonin levels that deplete through chronic stress and affect our ability to sleep.
Focusing on 3 key pillars of health, sleep, diet and physical/mental wellbeing, The Penisula in Bangkok has launched their Health & Harmony for ultimate relaxation. As well as being invited to attend a sacred sleeping ceremony with monks, guests will also experience The Essential Minds Sleep Treatment at The Peninsula Bangkok spa. This restorative treatment offers therapeutic touch, healing oil and vibrational sound therapy for the ultimate relaxation of body and mind that leads to discovery of inner peace. Seven singing bowls are used for seven different chakra points or energy centres in the body, allowing the sound vibration to pamper you and slow down your thoughts, letting your mind roam free, while the special blended healing oil will keep you relaxed.
image: Nathan Rollinson
---
Read more: Need A Digital Detox? These Are The Best Retreats To Book