The hunt for functional yet natural beauty products is a hunt that can appear to never end! With shiny new lotions and potions hitting the shelves everyday we often forget the importance of one little product that we use on a daily basis; deodorant. We are always concerned about ensuring that our face creams and cleansers aren't laden with nasty, harsh chemicals, yet we often forget that the typical spray deodorant we grab every morning is filled to the brim with chemicals that are not only bad for your delicate skin, but contaminate the air that you breathe in.
A common ingredient in a lot of deodorants is Aluminium. It's what most brands rely on to keep our underarms from sweating as it's very effective at blocking the sweat ducks in our armpits so moisture can't escape. Scarily, aluminium is a neurotoxin that has been found to have links to breast cancer with some research suggesting that it may cause changes in the oestrogen receptors of breast cells. Another shocking discovery – Researchers have also found high levels of this neurotoxin in the brains of people with Alzheimer's disease.
Now we know the thought of switching deodorant may be a hassle, especially if you have found a tried and trusted one that does the job, but after doing our own research, we are converts to going the natural route! But before you go getting lost in the web looking for alternatives, we have done the hard work for you and have shortlisted the best natural deodorants below!
Schmidt's Lavender & Sage Natural Deodorant
The delicate and herbaceous combination of lavender and sage, not only works to calm and soothe, the antiseptic and antioxidant properties also help shield you from eau-de-BO throughout the day!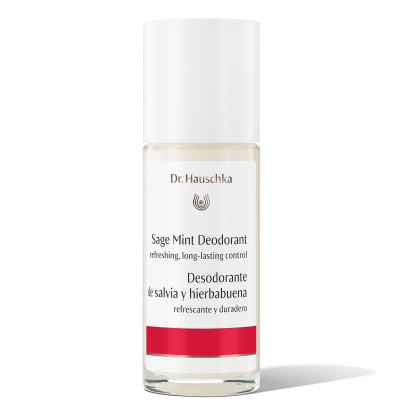 Dr Hauschka Sage Mint Deodorant
The deodorising blend of refreshing mint with a natural herbal bouquet of sage promises long lasting coverage and protection. This deodorant is more suitable for daily use.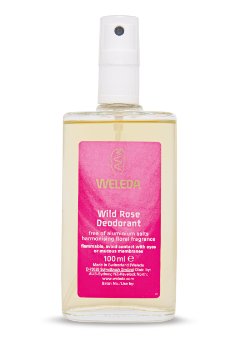 Weleda's Wild Rose Natural Deodorant
The pure essential oils of damask rose and ylang-ylang create a delicate, floral scent and the bacteria, which causes odor, are inhibited from building up. A win win if you're breaking a sweat!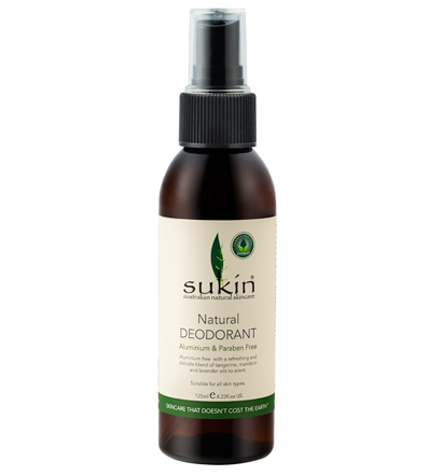 Sukin's natural deodorant
Sukin's natural deodorant is a relaxing blend tangerine, mandarin, lavender and a hint of vanilla. The calming scent is a lovely alternative to the often overpowering, chemical-laden deodorants on the market. We love and swear by Sukin as a brand in general so this was an exciting discovery for us!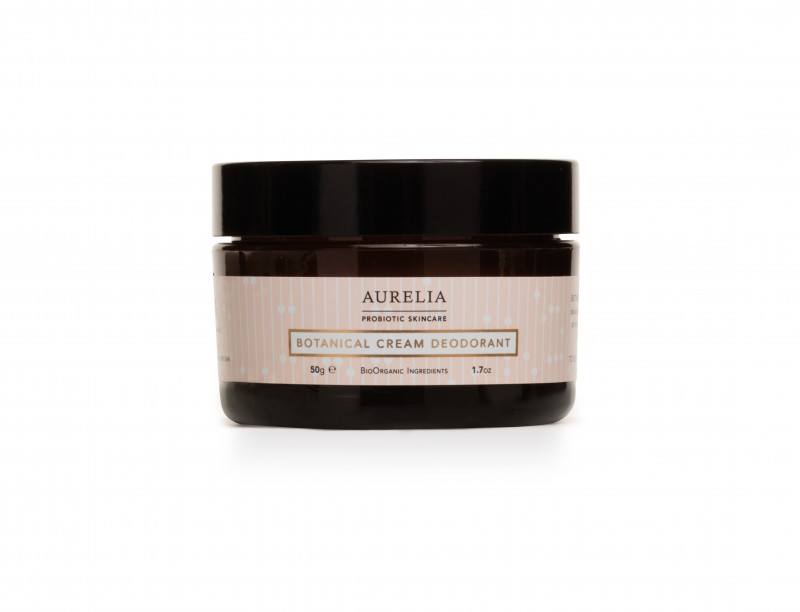 Aurelia Probiotic Skincare – Botanical Cream Deodorant
This unique, botanical cream deodorant is a natural and fragrant mix of antimicrobial arrowroot and pure Kaolin, sitting invisibly on your skin, retaining dryness, inhibiting bacteria and providing long lasting freshness. Not only does Aurelia's deodorant provide protection, the beautiful mixture of shea and mango gently hydrates your delicate underarms.
The choice to switch to natural deodorant is one which many of us debate all the time, the thing to remember is that are armpits are an incredibly delicate area of the body. Lymph nodes situated in are armpits are responsible for removing toxins from your breasts, neck and arms, vital for the prevention of cancer. Natural deodorant may not be as effective as our typical sprays, but if we are constantly applying chemicals and toxins onto our lymph nodes, we will simply pollute our beautiful bodies further. So take a leap of faith and give one of our suggestions ago!