The end of summer is always a wise time to start thinking about protecting your immune system again. You may be stocked up on plenty of vitamin D thanks to UK heatwaves and travels abroad but as we enter the next season, autumn, it's a good time to up the ante and make sure you're immunity is fighting fit with cold and flu season on the horizon.
I, for one, am a sucker for anything that promises to boost my immune system! No one LOVES getting ill but I have to admit I am the worst sick patient and do everything I can to avoid coming down with any kind of lurgy. Being a wellness enthusiast (I ought to be with this job!) I have come to learn so much about our immune system and what impacts it, whether we're talking about inflammation and how that affects our ability to fight off sickness or the role gut health plays in bolstering our immunity.
First and foremost, I make sure I have a well-balanced diet. Note the word "balanced"… I don't strive for perfection! My moto is food first… keep it balanced, keep it whole food-based and go easy on the sugar. Next is good quality sleep (vital) and finally supplementation. I want to share with you what's in my supplement stash right now, as summer draws to a close and we start to think about how to protect our wellbeing into the colder months of the year.
HUX is an innovative, new health supplement company created to inspire anyone and everyone to "find their daily edge" by making complex nutrition simple. Simple is my thang. I hate complicating things for myself and like to be as streamlined as I can when it comes to extra supplementation. I don't like to have a million different things on the go (how are you meant to know what's working and what isn't?) and love multi-purpose, effective products that just make sense.
Damien Byrne, Co-Founder, explains, "We understand people aren't always perfect, which is why we've made the perfect supplements – honouring the margins for error that are human and normal; the moments when real life is being lived in all of its chaotic, unexpected glory. We've spent the time to ensure our products are powerful, hardworking and effective. We're not about rules, we're about creating a realistic daily ritual that really works."
So, without further ado, here's what I'm loving from HUX right now to keep the seasonal sniffles and bugs at bay!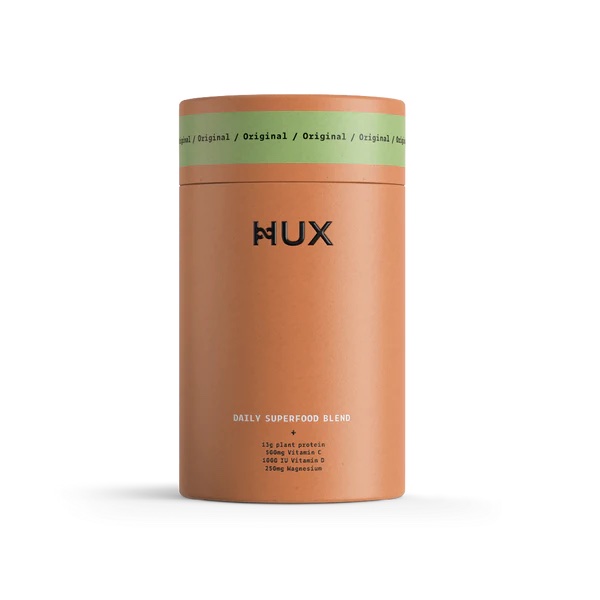 At the start of the year, I said I wanted to try and have a smoothie every morning to get a whole bunch of goodness in and I'm totally hooked on HUX's Superfood Vanilla Blend. I'm big on taste (and this delivers) plus it's packed full of great stuff for protecting immunity. An all-in-one powerful supplement, it features a blend of plant-based greens, fruits, nutrients and vitamins like Acai Berry, Montmorency Cherry, Lucuma and Lycopene, plus it contains 10grams of Organic Pea Protein, + 1000 iu Vitamin D, + 500 mg Vitamin C and 250 mg Magnesium.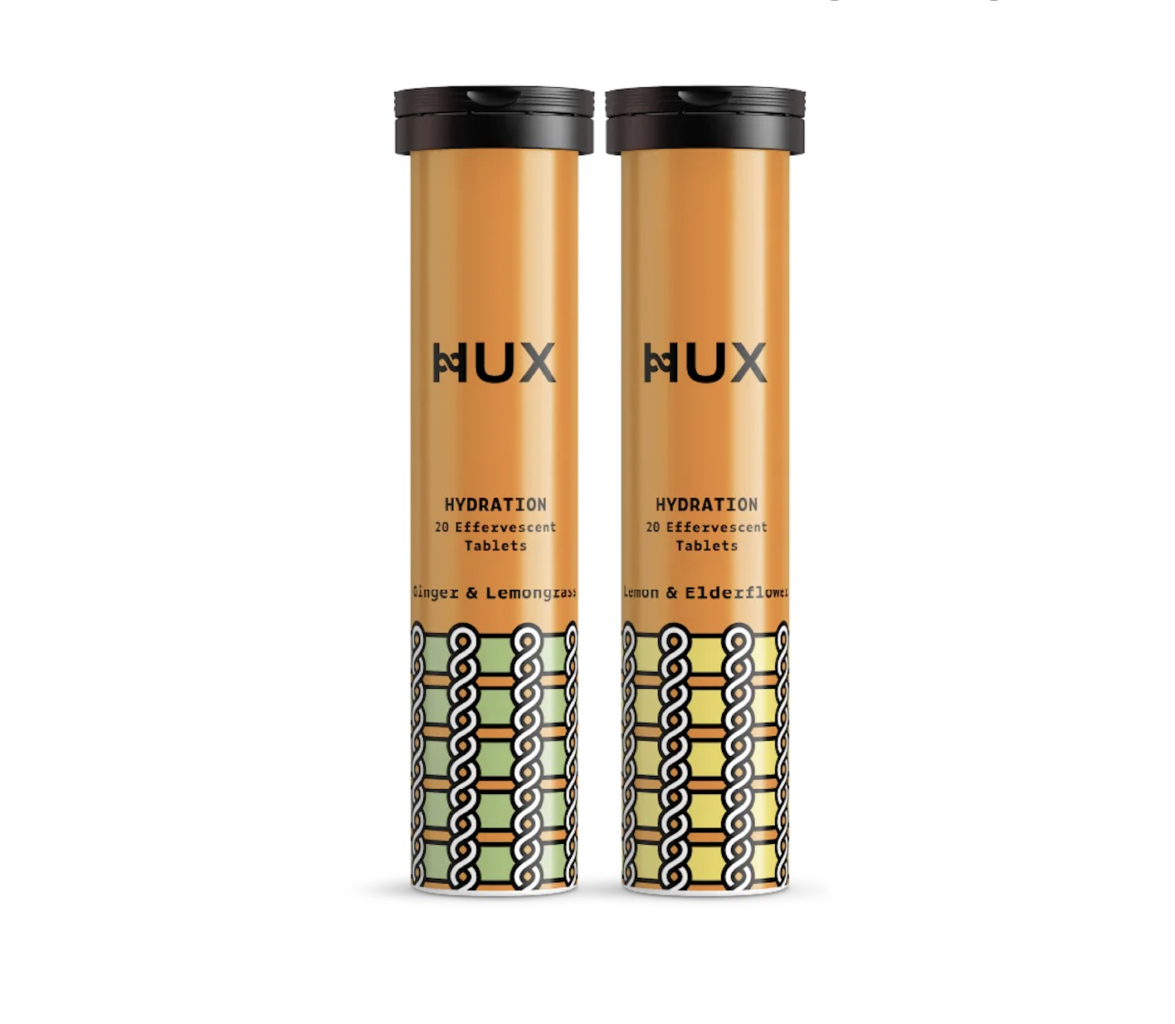 Confession: I am terrible at staying hydrated… it's a family trait I have annoyingly inherited. I just struggle to remember! So… these hydration tablets have been amazing when I've perhaps neglected that daily habit a bit! Essentially, they are full of electrolytes minerals like potassium and zinc which is also great for immunity. Pop them in your glass of water and it feels like you're getting a double whammy hit of hydration.
As I mentioned earlier, good sleep is a non-negotiable for me. I value it so highly for my well-being (mentally and physically) and I do everything possible to make sure I sleep well. HUX's Sleep supplement has been a useful addition to my daily routine… it's got everything you want in a sleep supplement from ashwagandha, valerian and chamomile as well as Levagen®, a gold-standard clinically trialled ingredient proven to lessen joint pain and stiffness, improve exercise recovery, reduce inflammation, promote immune health and enhance sleep.