The French capital is a fascinating and beautiful centre to explore. Whether you visit it with the one you love, your best friend or even your mum, it is impossible to not fall into the fold of the French way of life and embrace your inner Parisian. With the ease of the Eurostar on your doorstep and long summer nights to tempt you, how can you say no to a cheeky summer rendezvous across the English Channel to the city of love?
SLEEP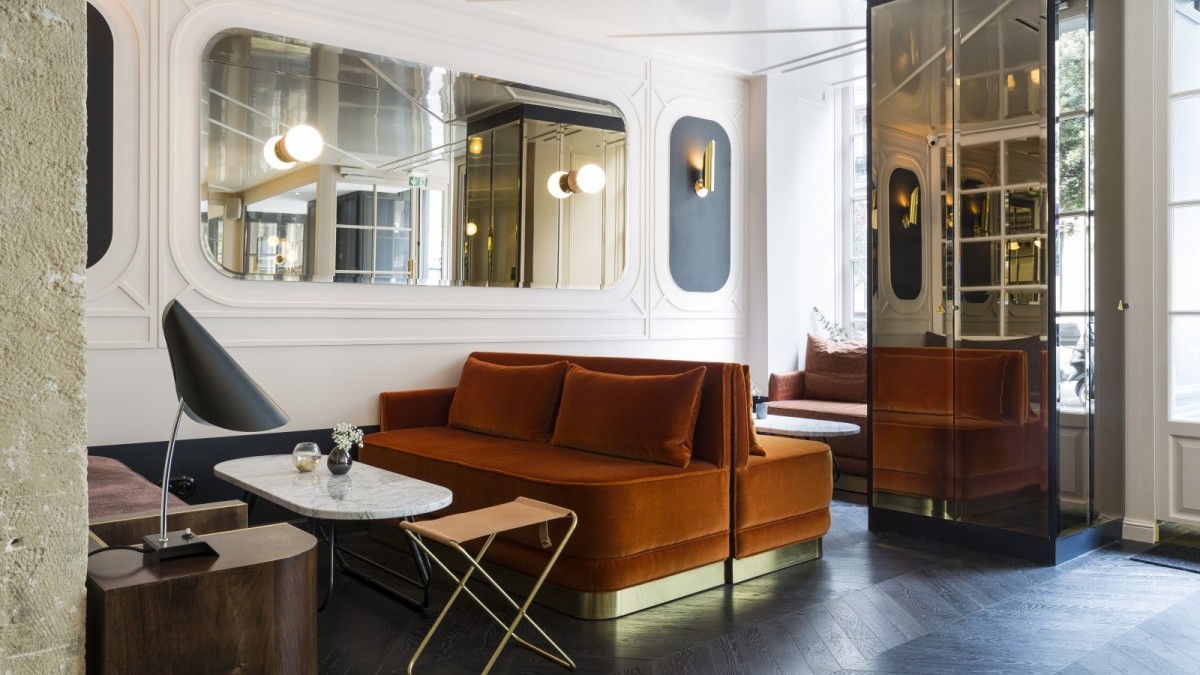 Hotel Panache
For the budget conscious who still want that luxe-y feel, head to Hotel Panache for it's retro vibes and easy accessibility to everything you need for a foody, fun-packed 48 hours in Paris! A quick 15 minute stroll from Gard du Nord train station, this really is the perfect spot for a quick weekend getaway! Expect sumptuous rooms with plush retro decor and a bed of dreams to rest your head after a busy day sight-seeing! Their Sunday Brunch is something special, so be sure to feast on that! Rooms start at £90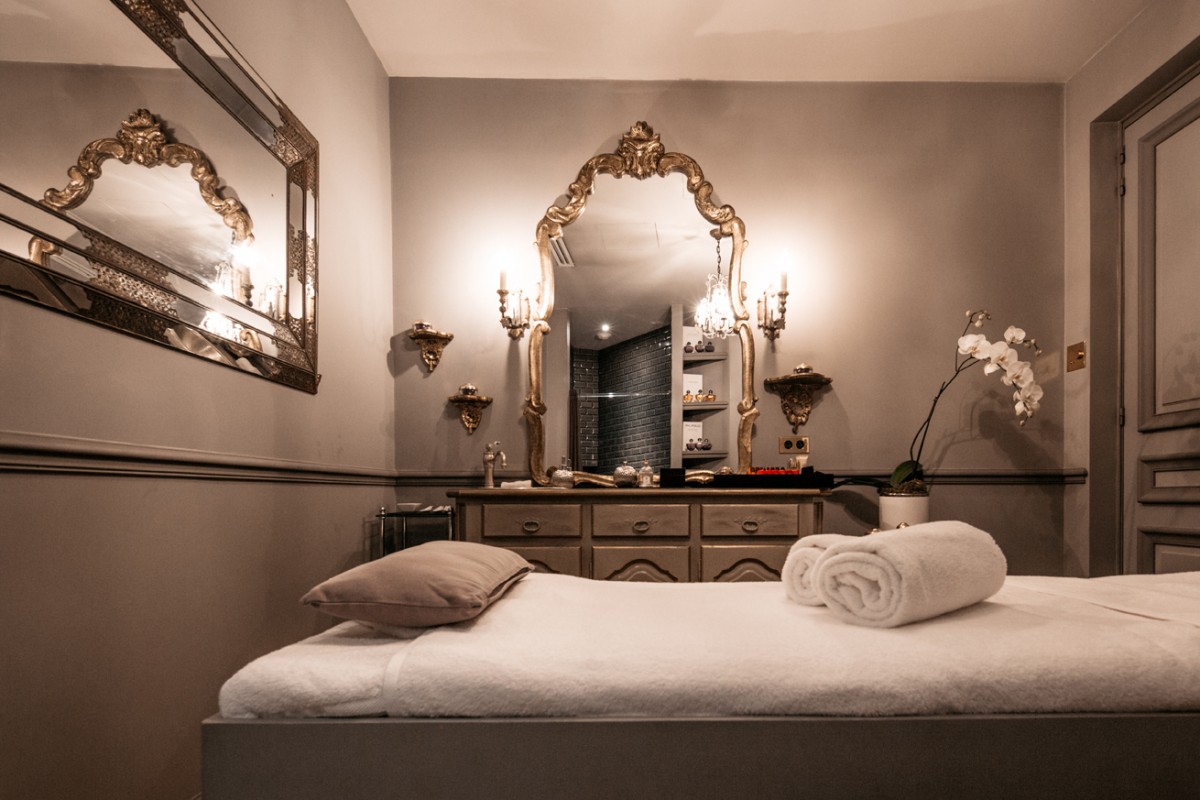 Saint James Paris Hotel
For something a little more flamboyant (and pricey) you couldn't do much better than booking a room at Saint James Paris Hotel, just a stone's throw away from the iconic Eiffel Tower and Arc De Triomphe. Relax and unwind in their boudoir-like spa and treat yourself to a Guerlain facial and a steam in their very own hammam, or, sweat off an indulgent lunch in their gym! Rooms start at £371
EAT
Café de Flore
You can't get more Parisian than a street-facing table, at one of the oldest coffeehouses in Paris. When you first approach Café De Flor, it looks like every other scattered across the city, but from the moment you sit down you know you are onto something special. Artwork adorned placemats are presented to you as your order arrives, and with divine coffee and a jockey to snack on (Flores with a fried egg) – it is the perfect spot to take a break and watch the world go by.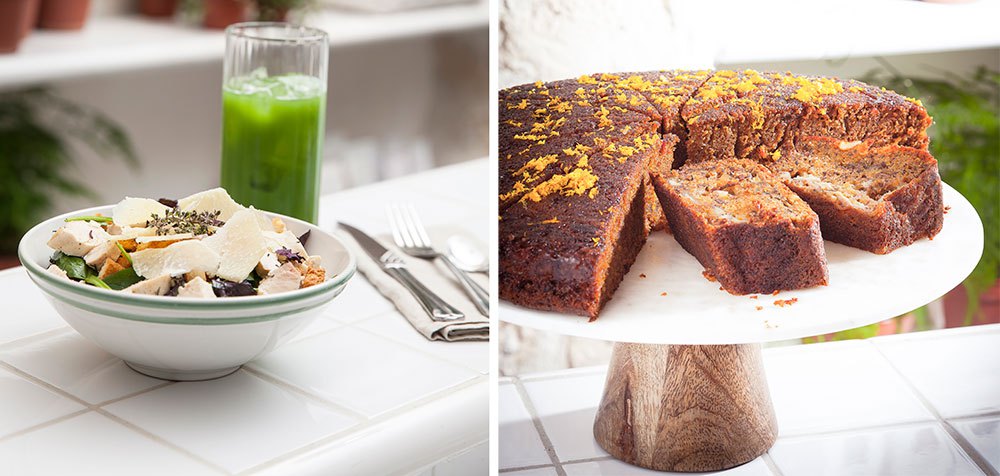 Juicerie
If green juices make your heart sing, then don't leave Paris without stopping off at Juicerie! With lots of healthy juices on the menu as well as acai bowls, scrummy salads and gluten-free treats, this is definitely one to add to your to-visit list!
Hardware Society
For amazing brunch and quality coffee on a pretty tree lined street that's just below the Sacre Coeur, this gorgeous spot is a delightful mix of Australia and France. A Melbourne duo are behind the alluring décor, and with a fusion menu – you get the crème de la creme of both cuisines. We can highly recommend the baked eggs with ratatouille and a side of homemade chai latte.
Les Fauves
This is an incredible find. The food is to die for, the ambiance romantic, and the wait staff fun and charismatic. It's the perfect date-night spot (especially if you follow our advice below and head up Montparnasse Tower, located only minutes away). Once you've filled up on cheese board starters and fish mains – treat yourself to a liquid heart chocolate cake with roasted peanuts and Madagascar vanilla ice cream.
EAT – SHOP!
For all of your picnic needs….
CauSses
A small but awesome independent supermarket not far from Moulin Rouge. It has bottle your own fresh orange juice, big vats of olives, nuts and vegetable chips and some of the most beautifully wrapped, packaged and presented produce in town.
Lafayette Gourmet
You'll pay top dollar, but the quality and choice here is mouth-wateringly marvellous. The fine food section of this swanky shopping centre spans 3,500m2 across two floors.
DO
Montparnasse Tower
For a to-die for view of Paris you can't get better than the 56th floor. We personally think it's an even better idea than climbing the Eiffel Tower for a birds eye view because this way you get to look back at the iconic building and watch it light up as the sun sets. Grab a glass of Rosé for 5 euros and settle in. It's well worth the €15 admission fee.
Picnic under the Eiffel Tower
This is a must do on a sunny weekend in Paris. We've sussed out all of the vantage points, and have settled on a standout winner. Directly to the left of the Eiffel Tower, there is a small pretty patch of green right beside the water. Once you've stuffed yourself full of cheese and bread, you can lay down and literally look up straight into the bowels of the iconic monument for which Paris is famous. If you don't feel like sourcing your own food (which, let's be honest is part of the fun) Paris Picnic deliver direct to you. If you're looking to surprise someone special, this is a super cute option.
P.S., For a clean, well serviced bathroom – head behind the Tower and down to the water where cruises are docking. It costs 50p to use the loo and is by far the easiest and cleanest public option around.
Crepes by the Seine
No sit-down restaurant will do this French speciality justice. Head to a hole-in-the-wall crêperie (preferably in the Saint Germain area) grab a savoury egg and cheese, and a sweet Nutella and strawberry to share and wander over to the edge of the Seine. We like the area just near Notre Dame Cathedral, dangle your legs over the edge and take in the view. Beautiful, cheap and oh so French.
SWEAT
Now let's be honest, if you're only in town for the weekend any sweat session needs to involve sightseeing! Channel your inner Tour De France, and pick up one of the 23,600 velib bikes scattered across the city. It is a cheap and fabulous way to explore, and the best bit is the first 30 minutes is free! Our favourite route to take is the hidden garden starting at Place Stalingrad, then cycling down the right hand side of Canal Saint Martin; this trip is made up entirely of bike lanes and is beautifully scenic.
Words by @gembath www.sunliteyes.com