Could there be anything worse for your skin than blisteringly cold temps and central heating on max? This troublesome double whammy can fluster and disrupt even the healthiest of complexions leading to dryness, irritation and generally stressed out skin. The transition from summer to autumn is probably the most disruptive seasonal change for your skin. With plane travel causing dryness and sensitivity and increased sun exposure resulting in a weakened skin barrier over the summer months, we often enter autumn on the back foot. As mentioned above, autumn brings its own challenges when it comes to looking after your skin so we wanted to share some top tips for dealing with stressed out skin and our favourite ingredient that rescues and replenishes.
If you're anything like us, what we put ON our body is just as important as what we put INSIDE our body so, when it comes to skincare, we always gravitate towards brands celebrating natural ingredients. One of our all-time favourite skincare brands has to be Jurlique and they are living proof that harnessing the power of mother nature can provide incredibly effective results-driven skincare. Having produced some of the beauty industry's top cult products (their best-selling Rosewater Balancing Mist is loved by many), they are always innovating new products and formulas to provide as many people as possible with happy, healthy skin. This winter sees the launch of their Moisture Plus Rare Rose collection, a range that utilises one of our favourite skincare ingredients, Rose, to nourish post-summer skin and provide protection as we enter the colder months of the year. Just the words "moisture" and "rose" alone makes our ears perk up! Rose is an incredible ingredient for your skin and couldn't be more appropriate for this time of year when your complexion needs a little TLC. It's ideal for sensitive, stressed out skin due to it's soothing, calming effect and this range has it in spades. Below we've highlighted the four products in the range and how you can utilise them to replenish winter skin.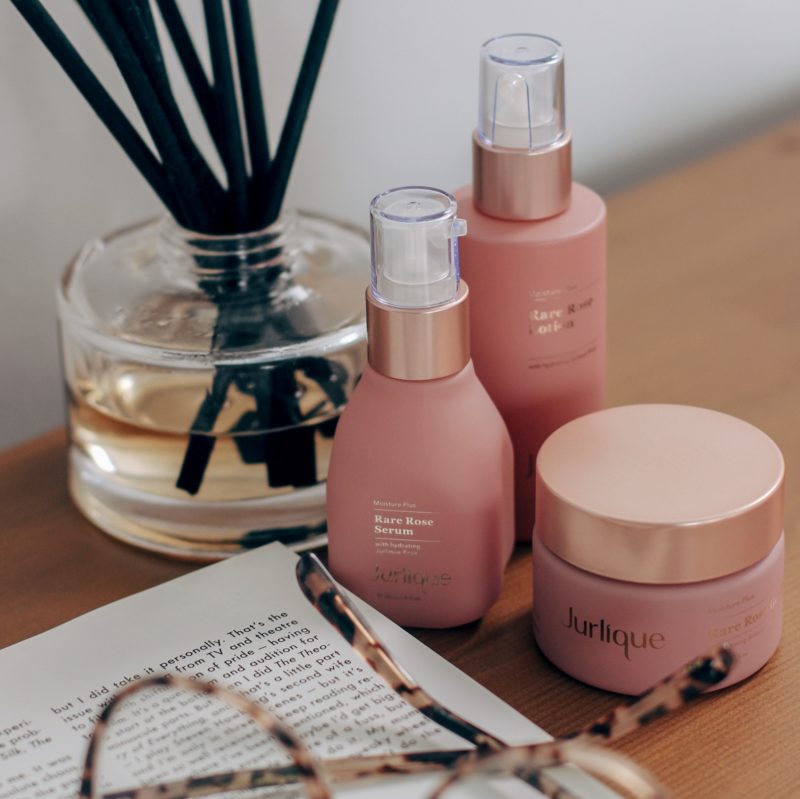 Best for sun-damaged skin – Moisture Plus Rare Rose Serum
If you've got a case of post-holiday skin then you'll likely want something that will penetrate the deeper layers of your skin. This serum will work to restore and soothe irritated skin from the bottom layers up and will help to create the perfect foundation for the rest of your skincare.
Best for pollution-proofing your skin – Moisture Plus Rare Rose Gel Cream
City dwellers will love this protective gel cream for creating a pollution-proofing barrier to fight against environmental aggressors. It also keeps oiliness under control whilst still providing a gorgeous, dewy complexion. What more could you want?
Best for dry and dehydrated skin – Moisture Plus Rare Rose Cream
When you're in need of something a little more intense and nourishing, this rich face cream is the ideal product for overly dry and dehydrated skin. *Clinically proven to provide 24 hours of hydration, this is one to grab if you need an instant surge of moisture.
Best for soothing flare-ups – Moisture Plus Rare Rose Lotion
This light-weight lotion is the perfect antidote to sensitive, reactive skin. Containing Prickly Pear extract this lotion not only creates a great base under makeup but also works to calm and soothe your skin.
We whole-heartedly believe in Jurlique's ethos and we couldn't recommend this brand more, especially if you're skin is on the more sensitive spectrum. With many more cult products to discover (seriously, get on that rose water asap), head over to www.jurlique.com to learn more about their Australian heritage and their brand-defining organic farming and harvesting techniques.
*Based on a corneometer study of 21 participants using Moisture Plus Rare Rose Gel Cream, after 24h