From the best juicers money can buy to a nature-inspired Autumn reading list, here's what Hip & Healthy founder, Sadie is loving in the world of wellness right now.

My Autumn Evenings are Sorted with JOMO
I came across alcohol-free drinks when I was pregnant with my second son, JJ and haven't looked back ever since. It's so nice to enjoy a tipple that won't make you topple whether at home with my husband during movie night or with my friends on a girl's weekend and with 63% of Brits looking to reduce their alcohol intake, it seems I'm not the only one enjoying the alcohol-free trend. This is why I was thrilled to discover JOMO, the UK's alcohol-free subscription box offering an opportunity to try a selection of different alcohol-free drinks. And each box comes with an amazing selection of goodies such as mixers and garnishes, snacks, a members' magazine and a cocktail ingredient card (which you can then plant in the ground and turn into a flower!). The Sober October Box makes such a great gift this Autumn and is worth over £75 and JOMO are donating £1 of every box to Macmillan Cancer Support. It makes the perfect date-night companion and having it on subscription helps us to honour this once a month. JOMO has also just recently launched a limited edition CBD box which includes a full-sized bottle of CBD infused alcohol-free spirit, CBD mixers, CBD Cocktails and even CBD snacks – setting you up with the ultimate chill-out evening! SPECIAL OFFER: Subscribe today or try their 'Try Before You Subscribe Box'. Subscriptions including monthly, bi-monthly and quarterly (cancel anytime) are normally £38 but for Hip & Healthy Readers using code "HIP30" you can get 30% Off making the box £26.60
The SuperDrops That Will Give You Your Best Skin Yet
Marcia Kilgore knows exactly what women want. As the founder of Bliss Spa, FitFlop and Soap & Glory, it came as no surprise when Kilgore's launch of Beauty Pie in December 2016 soon blew the lid off the 'mainstream' luxury beauty industry. As the world's first luxury beauty Buyers' Club, Beauty Pie is without a doubt one of the best ways to buy beauty products – that actually work – at prices you can afford. My friends can't stop raving about it, and now nor can I. Not only do the products come beautifully packaged and look great on any bathroom #shelfie, but they also deliver real results – and fast. I have certainly noticed an improved difference in my skin since using their newly launched SuperDrops™ with 10% Niacinamide. (Approved by their in-house Dermatologist, Dr Andrew Markey MD FRCP.) A dropperful will help even out skin tone, reduce pore size, hydrate, oxygenate and tackle wrinkles head-on, giving you your best skin yet! Plus, these drops can be used with any other ingredients, so they easily slot into your current skincare routine. They even complement Retinol, as Niacinamide – which is the main ingredient – is a calming molecule, so helps to reduce any irritation or redness.
Special Offer: H&H Readers can get £10 off annual memberships for a limited time only using the code "H&HSENTME"*. Visit www.beautypie.com for more information and to shop.
*T&Cs apply.
Current Obsession
Reading about Gardening + Nature! A few faves include ​​Wilding by Isabella Tree, No Fear Gardening by Charlie Hart and Country Living Magazine!
---
Quote of the Month
"There is something so special in the early leaves drifting from the trees – as if we are all to be allowed a chance to peel, to refresh, to start again."
– Ruth Ahmed
---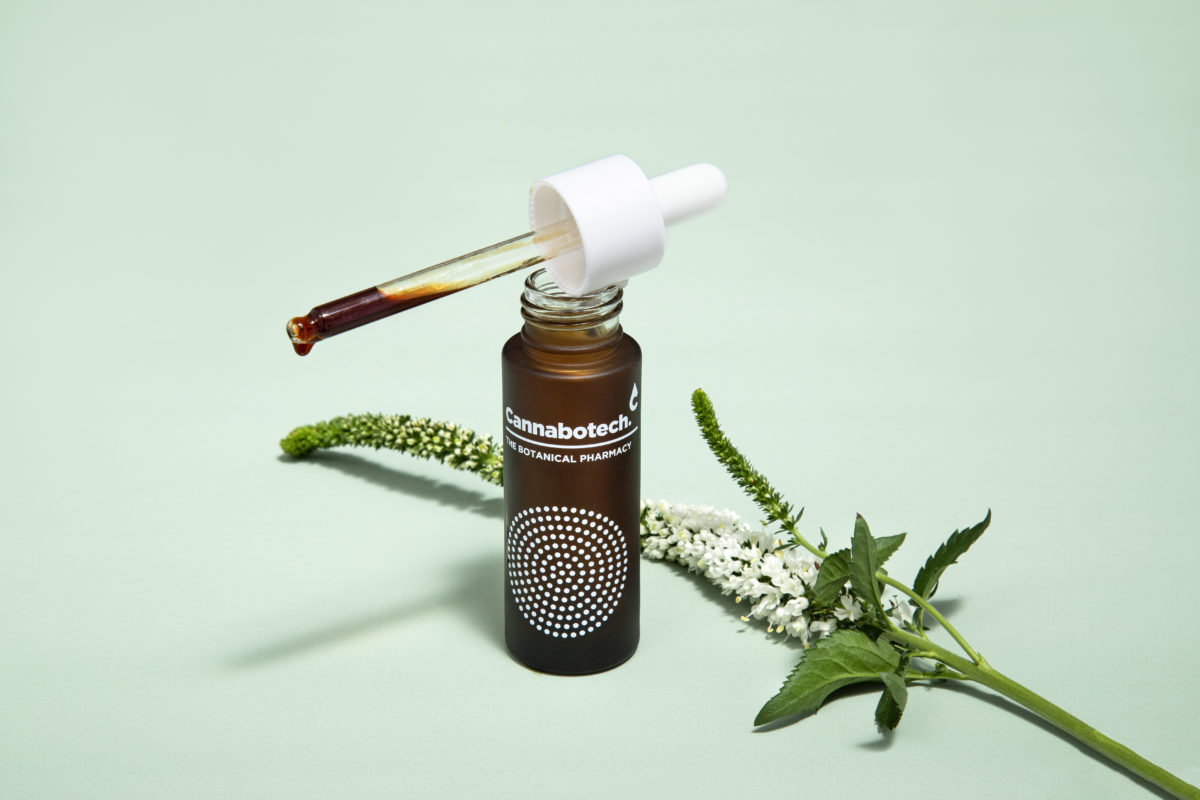 The Preventative Healthcare Brand You Need To Know About
Designed to specifically target the endocannabinoid system using a unique mix of pharmaceutical-grade CBD, traditional mushrooms and botanical wellness-enhancing ingredients (known as their M²CBD formula), Cannabotech is a CBD brand with a difference. Believing that no "one size fits all" approach is ever going to work, Cannabotech has created products that work to support the immune system whilst also help reduce inflammation, stress, anxiety, pain and skin complaints. We've often heard of how adding a variety of different mushrooms to our diet is of huge benefit to our health, and how CBD has been hugely instrumental in helping millions of people reduce their stress and anxiety, as well as inflammation and a host of other body issues so their winning combination works as a dynamic duo when it comes to a preventative wellness routine. Start off with their "My Being – Triple System" pack, which contains their three hero products; Immunity drops, Beauty Sleep drops, and Relax Drops to help you feel your very best every day.

Kitchenware that Cares
If You Care is one of those brands that you never think you've heard of but in actual fact are everywhere and the only kitchen brand you need for things like foil, parchment baking paper and sandwich bags (amongst a host of other essential kitchen products) if you buy with the environment in mind. Paper, in its natural state, is beige or light brown, not white as we know it, so why add bleach to a product that just doesn't need it such as coffee filters and baking cups. If You Care make environmentally-friendly kitchen products that work, completely free from plastic packaging and every product is packed in card boxes that can be recycled. Their products have the lowest possible impact on the planet and the lightest carbon footprint, whilst still giving customers high-quality products that work brilliantly. Head to their website to see their full selection of products plus some great ideas for recipes too. I have been using their sandwich bags and baking sheets for as long as I can remember. Find out more at www.ifyoucare.co.uk
3 of the Best Juicers
Kitchenaid Fast Juicer, £229
Wide feeding tube, two speed setting for soft and hard fruits and vegetables and super stylish. This is the juicer I am currently coveting.
Smeg Slow Juicer, £299
The Smeg slow juicer extracts juice via the cold-press method maintaining nutrients and a higher quality of juice with plenty of pulp.
Sage Nutri Juicer Cold Plus, £229.95
Using its Cold Spin Technology™, this juicer keeps cool throughout processing to protect nutrients and Sage say that the juice keeps its nutritional qualities intact for up to three days in your fridge with the new sealed jug.