As we enter a new season, Sadie talks all things wellness… sharing exciting new launches in the world of health and beauty.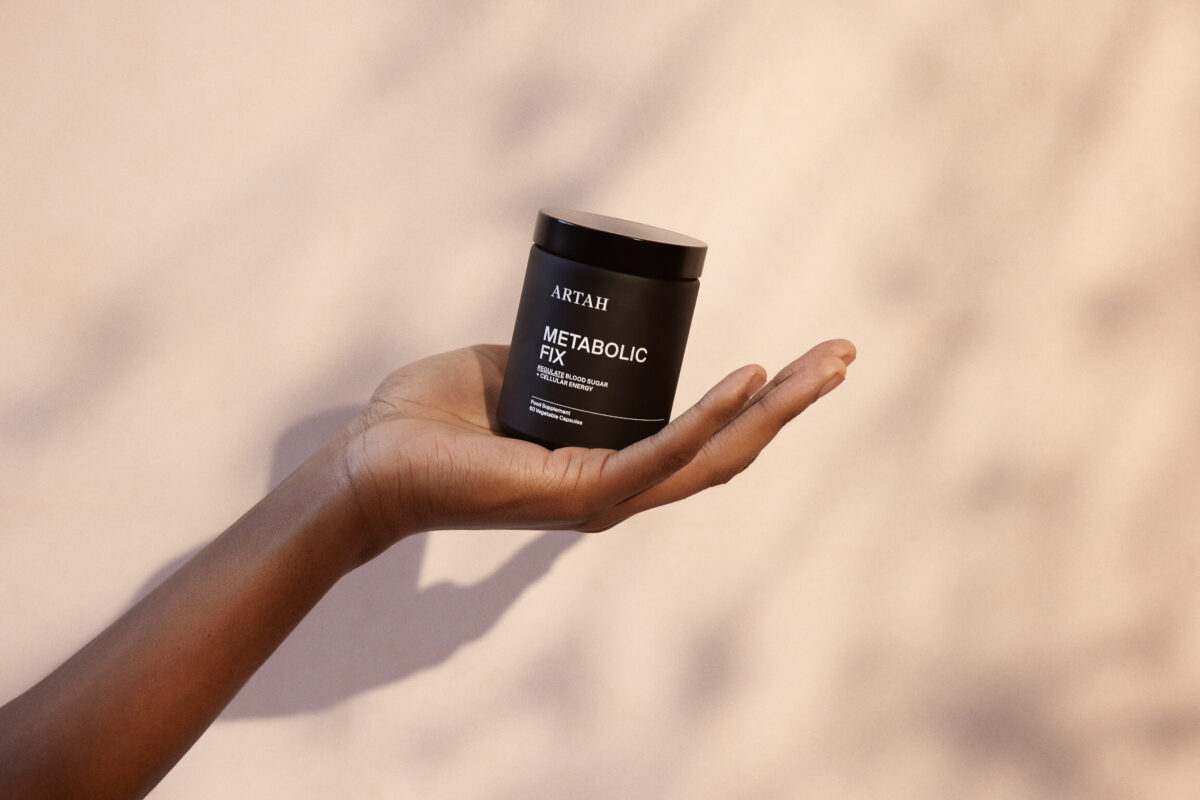 The Wellness Brand I Can't Get Enough Of: Artah
If, like me, you reach for an energy bar at 3 pm or find it hard to keep yourself from yawning through zoom meetings, then modern wellness brand, Artah, may just have the product for you. Their best-selling Metabolic Fix has received raving customer reviews, touted to combat cravings, boost energy, and stabilise blood sugar, so I put it to the test. If Artah specialises in targeted, potent supplement blends which address the root cause of imbalance, then Metabolic Fix is their piece de resistance. It has been expertly formulated (by their incredibly impressive Nutritionist and Naturopath founder, Rhian Stephenson) and contains key, clinically researched ingredients like inositol, berberine, and green tea extract, proven to help maintain a healthy weight, improve insulin regulation, stabilise blood sugar, and enhance energy production on a cellular level, Metabolic Fix is just one of the super impressive (not to mention effective) products in Artah's arsenal, which addresses everything from skin and hormonal imbalances to mood and sleep. With Stephenson at the helm, whose experience in health and wellbeing spans nearly 20 years (she formerly ran cult fitness brand Psycle), Artah is redefining the way we see and prioritise health. "Health doesn't just mean the absence of disease, it is an active state of vitality which requires time, investment and care." says Stephenson – and I couldn't agree more.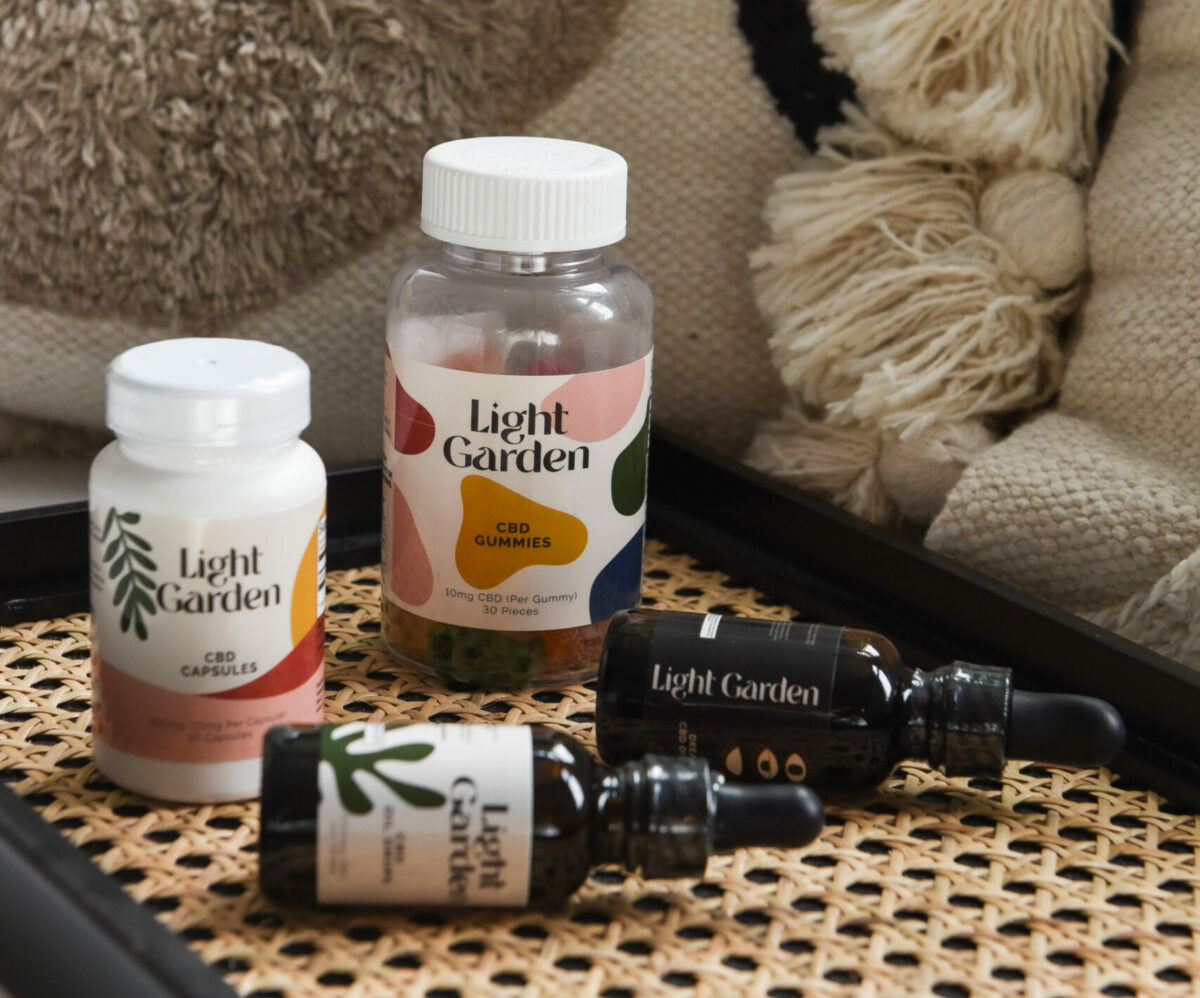 The CBD Brand Shedding Light on High-Functioning Anxiety: Light Garden Wellness
If you're no stranger to Hip & Healthy, you'll know that we love CBD – in all its forms. There really is something for everyone when it comes to CBD but the danger is that not all CBD is created equal and therefore it really matters which brand you choose as to whether or not you're getting good quality, premium CBD. And in this day and age you also expect the brand behind the product to go that extra mile – this is exactly what Light Garden Wellness do, and I cannot wait for you to meet them! Light Garden Wellness delivers premium-grade CBD products that are made in America and independently lab tested to ensure they are 100% THC free. They also plant a tree with every purchase. But really and truly the heart of Light Garden Wellness goes far beyond the products that they make – which are all excellent by the way. Irene Moore, their Founder, is a force to be reckoned with – having spent 20 years in business coaching for well-known brands she hid what the extreme stress was doing to her behind closed doors – black outs and breathing issues caused her to re-evaluate her life and instil a self-care practice to help ease her severe anxiety. It was during this period of her life that Moore discovered the incredible effect that CBD had on her stress and anxiety levels. She decided that CBD was something she wanted to play a role in advocating for – afterall it had helped her so much. Moore then set out to build Light Garden Wellness to create great products that customers can trust but also to highlight the dangers of dealing with high-functioning anxiety – the type of anxiety that not many other people see but that can seriously affect you in your day to day life. As someone myself who absolutely suffers from this I was so excited to be connected with Irene – her commitment to helping others finding natural solutions to anxiety through both CBD and other self-care methods is astounding and her upbeat energy is infectious. So if you struggle with stress and anxiety too I urge you to check out what Light Garden Wellness has to offer, as at the very least you'll come away from their website feeling understood (and likely with a basket full of CBD goodies too!).
The Online Event That Will Ease Your Anxiety: Light Garden Wellness Festival
Join the Light Garden Wellness family for an online sacred day of nurturing embodiment classes, workshops and masterclasses designed to help you enhance your self-care, during Stress Awareness Month. Attendees can expect expertly guided experiences throughout the day, including:
Anxiety + Stress Management Coaching
Breathwork For Beginners
Successful Sleep Rituals
Laughter Yoga
Tantra Talks
Body Flow
Book here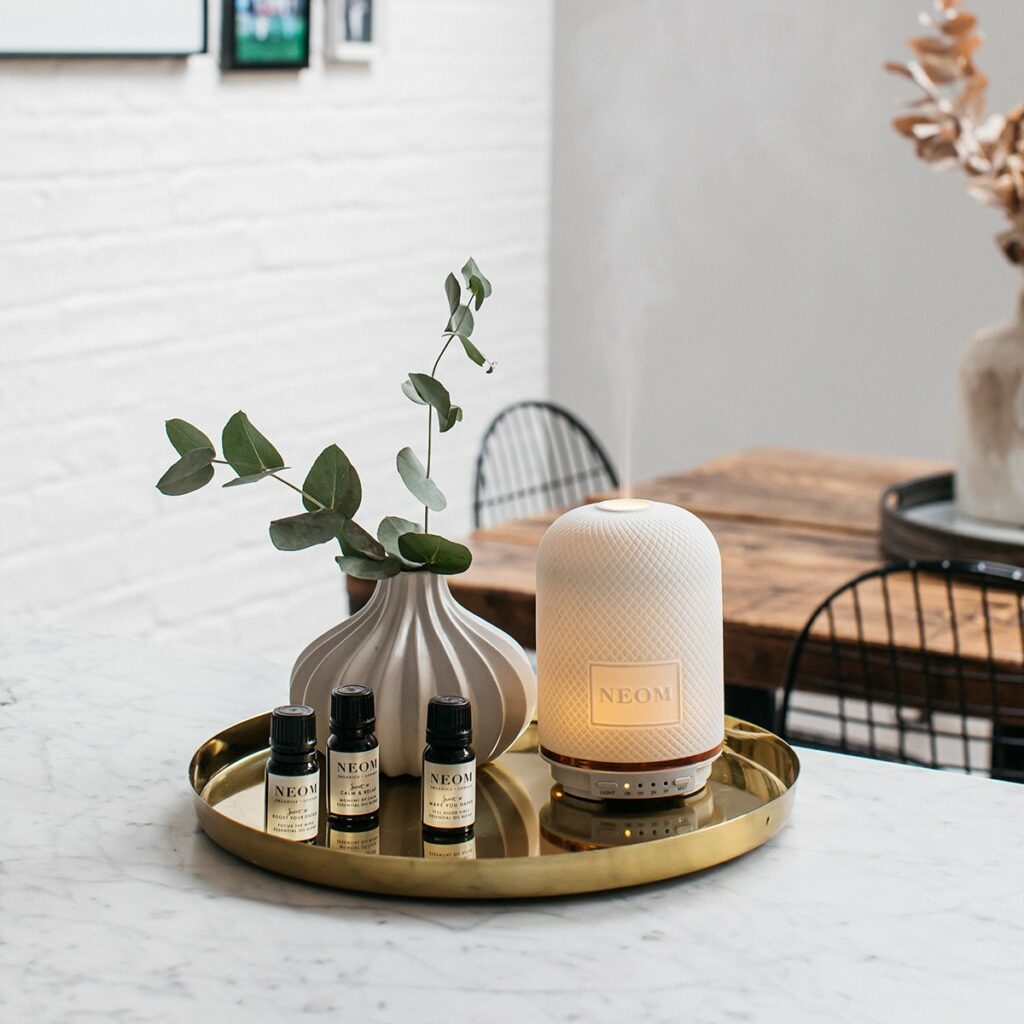 Neom Wellbeing Pod Just Got an Upgrade and I'm Here For It
Life is full of everyday stressors that can affect our wellbeing and Neom are the don at creating products that allow you that all-important "me-time" moment that bring us back to ourselves and centre us. From their candles to their shower gels, their scents are incredible at helping us to live in the present moment and slow down. This is particularly true for their cult product the Wellbeing Pod, which recently underwent an upgrade that has made it even better than it was. Delivering over seven hours of continuous scent, the Wellbeing Pod diffuses their 100% natural Essential Oil Blends at the touch of a button, and manages to fill the room with the signature Neom scents faster than you can make a cup of tea. Plus, it now also has a touch-sensitive display, five different timer settings and auto switch off and guided breathing mode to help calm and relax. Time to lean into September and invest in some serious self-care.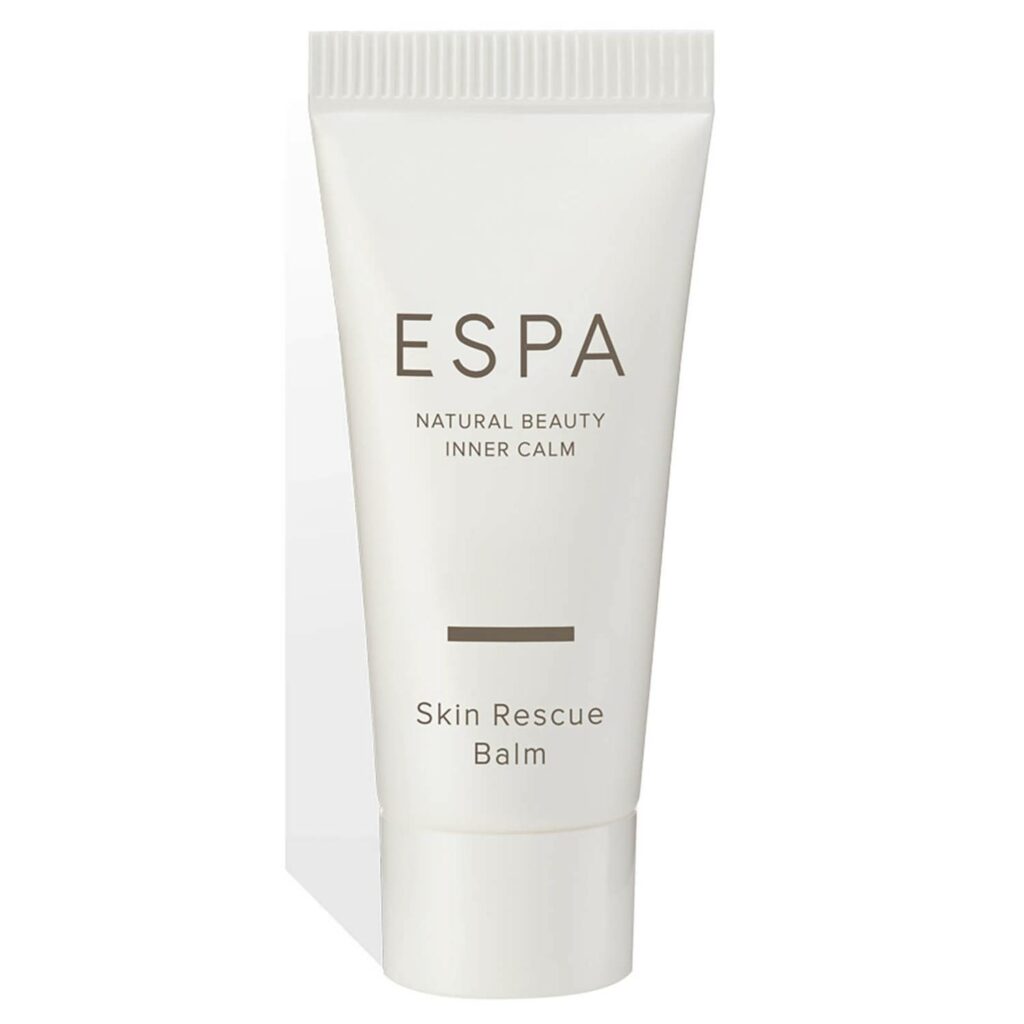 The September Skin Saviour: ESPA
After a summer of soaring temperatures, my skin has become incredibly dehydrated and the summer glow I managed to garner at the beginning of the season has well and truly disappeared. And I am just all too aware that as temperatures drop and we start to spend more time indoors I need a little something that is going to get me through the transition. This is where ESPA's best-selling Skin Rescue Balm comes in. A nourishing balm to soothe, protect and strengthen dry or sensitive skin. Packed full of naturally calming actives such as Blackcurrant Seed Oil, Manuka and Tamanu Oils, this balm will replenish and soothe stressed skin. At the same time, antioxidant Sea Fennel restores and protects for beautifully comforted skin. And don't just use it on your face – apply it to hands, nails and anywhere really that needs a little bit of help. This is a hug in a tube for your skin.
£590, or get 12 days of Christmas advent calendar for £290.
£245 with an exceptional value of over £1065 worth of the most sought-after products from their expert-curated beauty hall.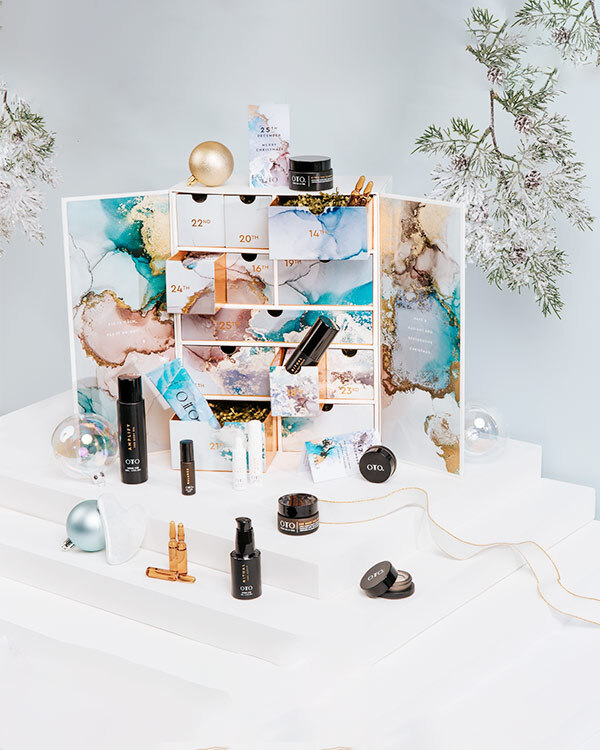 £299 with OTO goodies worth £599
What I Am Reading This Month: RHS Gardening Through The Year
I am determined to make my veg patch a success this year! Only started it at the beginning of the summer and already we have had tomatoes, beans, peas, sweetcorn, salad, courgette and cucumber (as well as lots of herbs!).
---
QUOTE OF THE MONTH
"Our greatest weakness lies in giving up. The most certain way to succeed is always to try just one more time."
– Thomas Edison
---