From winter skin essentials and the ultimate sleep hero to smoothie superfoods and not-to-be-missed events to book in October, here's what Sadie is loving in the world of wellness right now.
Sleep Better, Live Better

I recently heard Matthew Walker, the author of Why We Sleep, on a podcast say "Routinely sleeping less than six or seven hours a night demolishes your immune system, more than doubling your risk of cancer." This is a shocking observation and it really stuck with me, but the upside is that we can all do something about it. After 7 years of fairly crap sleep, because my two sons would wake me up, I am finally getting to the place where they are sleeping through the night and so I have decided that this Autumn is the time that I too am going to focus on improving my own sleep. Sleep is great for so many things, including mood, immune function, cognitive behaviour, blood sugar levels and so much more. So how best to help ensure that I get my eight hours of good quality shut-eye? Enter Life Armour, a multi-award winning brand that specialises in creating products that improve our health and wellbeing. They have a product I have long loved called Drops of Slumber+, it is 100% natural and acts like a sleeping pill, helping you ease into a deep, restorative sleep, but with none of the drowsy effects when you wake up. Packed full of incredible herbs that all work together to ensure your best night's sleep yet – the reviews for this product are astounding and certainly worth trying if you too want to do something important for your health. Their range also includes other key winter staples such as
Drops of Immunity+ (one of the best antidotes to warding off a cold) and Vitamin D, which we all need to be supplementing here in the UK in fact the NHS recommend that we supplement with Vitamin D from October through to March. I take my drops straight under my tongue but you can also add them to water or to smoothies. For an exclusive 15% off Life Armour use code "H&H" at the checkout. lifearmour.co.uk T&Cs apply. Excludes Bundles and subscriptions.
Find your Best Winter Skin Yet

I have loved the online natural beauty retailer, Content Beauty & Wellbeing, since what feels like the beginning of time. In fact, the founder, the wellness and natural beauty guru, Imelda, was one of the first people to email me when I set up Hip & Healthy to say that we should work together. I was thrilled. Their long-standing leading position in the market has solidified them as the go-to place for all your beauty needs, and Imelda's buying skill is truly extraordinary as you can only ever expect the very best products to be stacked on her digital shelves. Their latest offering is another testament to the quality of brands that they work with, and the perfect antidote to the dry and dehydrated skin that seems to rear its head as the seasons change. Skin oils can rescue dry skin, help settle a reactive skin and even provide an overnight detox for spot-prone, congested skin, but finding the one for you can take time, enter The limited-edition Facial Oils Content Collection Box is just £35 but valued at £87, saving you a whopping 60% to find the right oil for you. Featuring a selection of full, travel and trial sizes of our best-selling facial oils, from targeted treatments to overnight oils and primers. Brands include de Mamiel, Vintner's Daughter, Pai, Bybi and many many more. Plus, the brand also offers one-to-one skin and makeup consultations if, like me, you really could do with getting some proper advice from someone in the know. Shop for your skincare, wellbeing, zero-waste and ethical lingerie needs at CONTENT and save 15% with code 'H&H15'. Minimum purchase £25. Discount excludes sale items, gift cards, all other offers and some brands/products. More info on our FAQ page. Visit contentbeautywellbeing.com to shop.
So Fresh and So Clean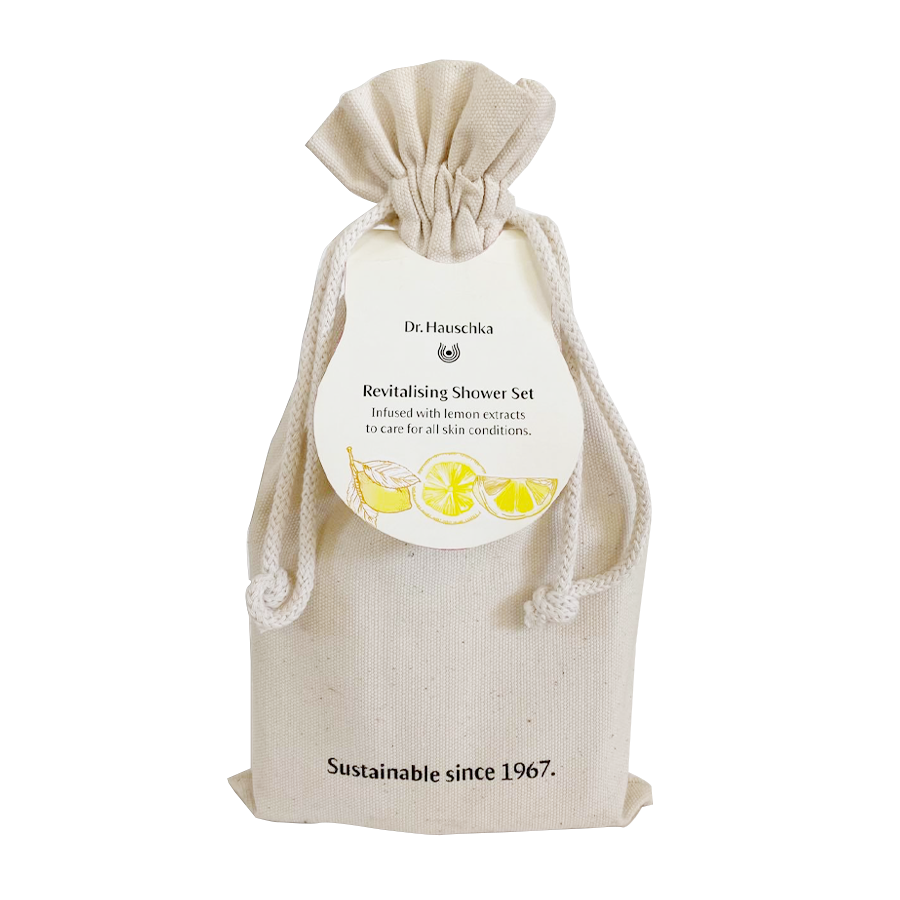 With things being so busy at the moment I am finding it hard to fit in my usual baths and am instead opting for showers but having recently discovered the Dr. Hauschka Revitalising Shower Set. I'm finding this cleansing ritual a total joy! Made up of a full-sized Shower Cream, Silicone-free 30ml Shampoo and 30ml Lemon Lemongrass Vitalising Body Milk, my skin feels replenished and moisturised. I especially love the Shower Cream, which foams up making you feel truly clean plus its mild sugar surfactants that lift dirt from the skin are biodegradable and water-neutral, so it's kind to the environment as well as your skin. And for every set sold, Dr. Hauschka commits £1 to the charity, Just a Drop, which focuses on bringing clean and safe water to rural communities across the globe.
3 powders I am adding to my smoothies…
---
Quote of the month
"The secret of health for both mind and body is not to mourn for the past, not to worry about the future, or not to anticipate troubles, but to live in the present moment wisely and earnestly."
– Buddha
---
2 Events I'm Going To (please come too!)
Breathwork Event
Enjoy Breathwork and Vegan Brunch With Hip & Healthy + Austria Tourism
DATE: 30th October 2021
TIME: 10am- 12pm
WHERE: Uncommon, 126 New Kings Rd, London SW6 4LZ
TICKETS: £10 per person
NB: It's advisable to arrive 15 minutes early as the class will be starting promptly at 10am
Book Tickets here:
Learn life-changing breathwork techniques inspired by the incredible fresh air of Austria with Hip & Healthy at our morning of wellness. This will be followed by a delicious informal vegan brunch, packed full of goodness, hosted by Founder of Hip & Healthy, Sadie Reid. You'll then be able to leave with a bumper goody bag packed full of Austrian goodies.
Bridal Beauty Festival
DATE: 24th October 2021
WHERE: The Dorchester, Park Lane, London
TICKETS: From £26
Book here:
Enter "VIPBRIDE" for 50% off!
The UK's top beauty event for brides-to-be is coming to London on Sunday 24th October 2021at The Dorchester, Park Lane. Featuring the best brands in the industry, a festival of inspiration, creative workshops, live demos and VIP talks, this dedicated showcase is the go-to event for brides looking to overhaul every aspect of their beauty, fitness and wellness regime ahead of the big day.
words by Sadie Reid