From an all-in-one superfood to a favourite fitness staple… plant-powered skincare and holy grail sleep saviours, here's what's on Sadie's October wellness must-haves.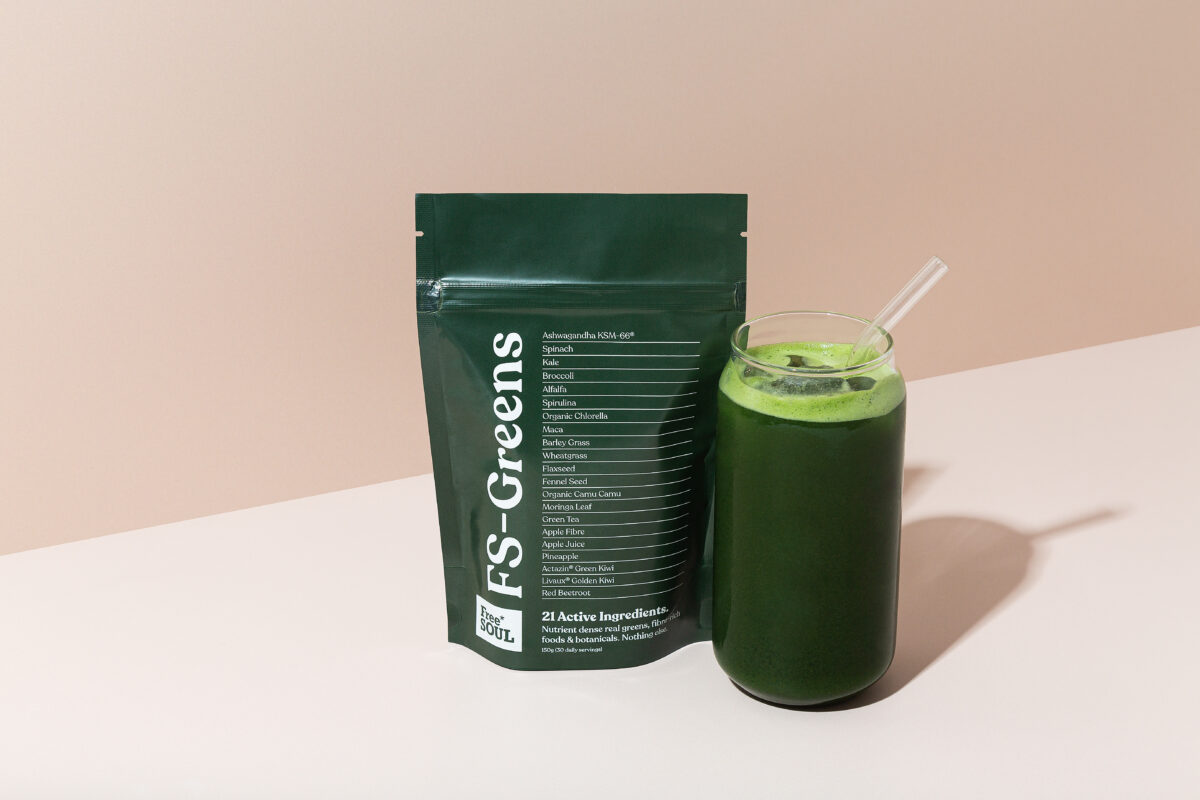 Free Soul – Home of Female Health
In a world where women's health is consistently marginalised it is great to come across a brand that makes it its mission to focus solely on female wellness. With a range of products created and designed by a leading UK Nutritionist, Free Soul addresses the imbalance in women's health products starting with the knowledge that women require and benefit from very different nutrients compared to males. Largely plant-based and packed full of superfoods, vitamins and minerals, you can rest assured that Free Soul will include everything you need from your supplements and protein powders, whilst leaving out all the nasties that can be found in some "health" foods. My favourite product from the range is FS-Greens, a comprehensive and advanced blend of 21 active greens, designed to support digestion, gut health, immunity and fatigue. So versatile you can add it to anything from smoothies to water or even salad dressings, FS-Greens gives you your daily dose of green goodness – whether on the go or as part of your at-home wellness routine. Plus, you can even have it on a subscription to ensure you never run out. Hip & Healthy readers get 20% off when you subscribe using the code "HIPANDHEALTHY20" at checkout!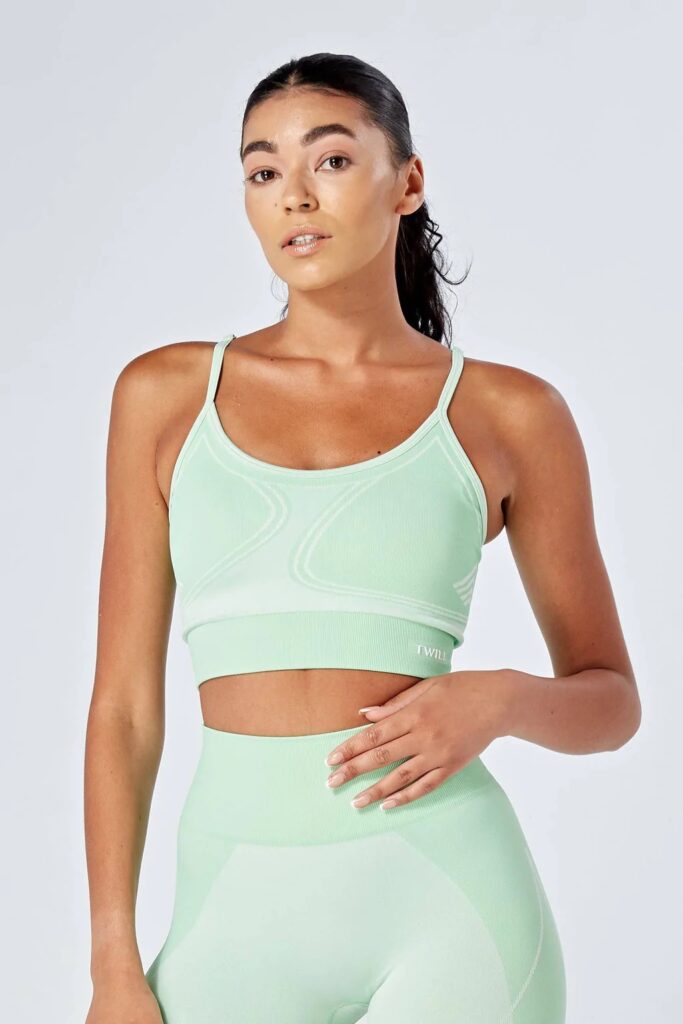 Supportive Sports Bras
I love an eco-conscious activewear brand, especially one that is super comfortable, has compression-style, but also adjustable sports bras and looks super chic too. I really like their leggings but the standout product for me is definitely their sports bra. Created using recycled materials available in a range of colours and designs the Twill Active Sports Bra is ideal for everything from cardio to low-impact sports and for a range of sizes.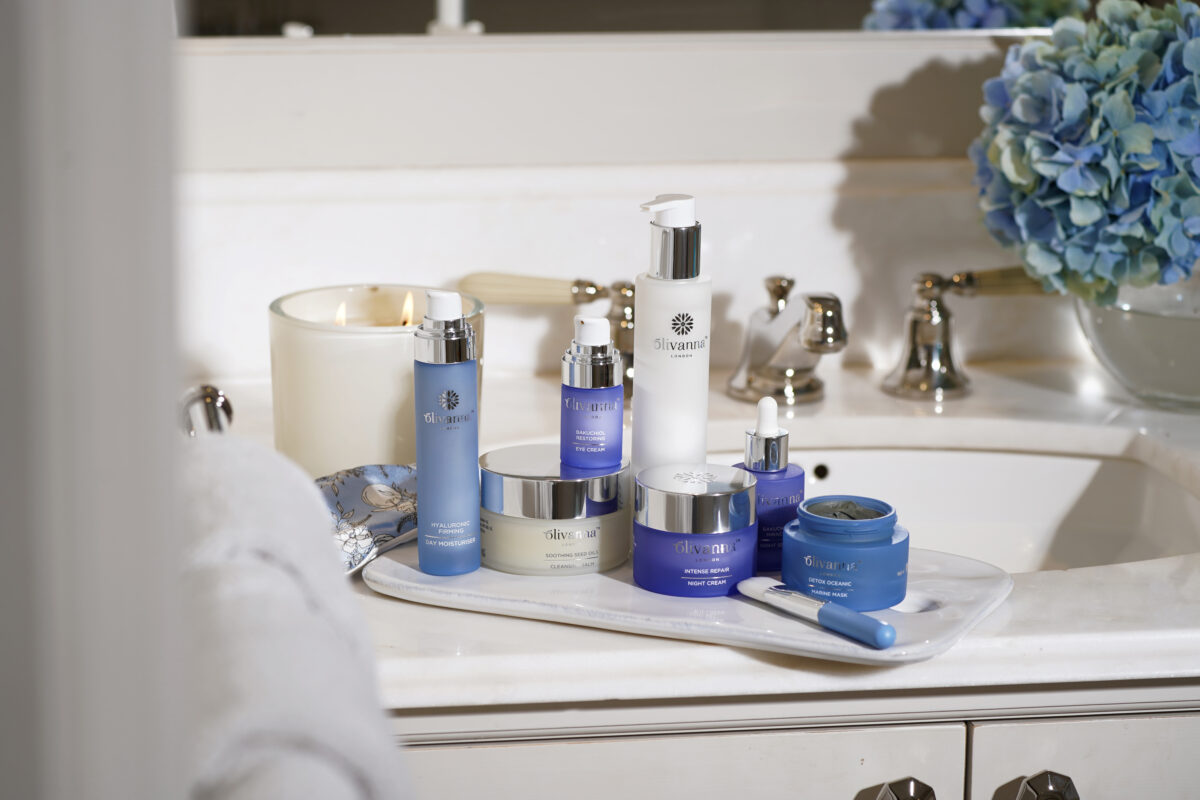 Plant-Power
When it comes to skincare I am all for the power of plants – no longer do we associate natural skincare with in-efficient products that don't work – in fact it is the complete opposite. Olivanna's plant-powered formulas are formulated and manufactured here in the UK and each of their results-driven creations comes lovingly packaged in artisan glass bottles that are handcrafted by one of the last remaining family-owned glassmakers in the country. And when it comes to the brand, it is family that forms the cornerstone of the business. Based on the idea that the best beauty secrets are passed from mother to daughter, Olivanna was born out of a passion to inspire women and arm them with the very best skincare that will empower them throughout the day. Dermatologically and ophthalmology tested (meaning tested by eye doctors as well as skin doctors), their products are backed by science but don't just take my word for it – do see the results for yourself. I've become obsessed with the Detox Marine Mask, which is the perfect antidote to congested skin.
Sadie's Sleep Saviours
We all know we need more sleep in our lives, yet we also feel like we need more time and somehow these two things are in opposition with each other… or are they? I personally believe that we need to get enough rest to ensure we are even more productive during our waking hours. And because I like to feel efficient I'm a big fan of making our sleep work even harder for us. Research has shown that it is whilst we are sleeping that our bodies get to work renewing cells, healing and repairing and anything I can do to give this natural process a helping hand I am down for. See below for my pick of sleep saviours that help me sleep better and wake up brighter…
---
Quote of the month:
"Sleep is the best meditation"
– Dalai Lama
---
Light Garden Wellness Dream Big Bedtime Bundle
As with all things Light Garden Wellness, the Dream Big Bedtime Bundle features quality CBD products that feel luxurious to use and support the whole body. The Dream Big CBD Oil Drops contain broad-spectrum CBD that contains no THC and is third-party lab tested, just place a few drops under your tongue and hold them in your mouth for 30 seconds before swallowing. Then run yourself a relaxing bath with one of their CBD-infused Lavender Bath Bombs and pop on their stress-busting soothing sleep sounds to help you fully unwind and prepare yourself for your best night's sleep yet.
By Sarah London Introduces their 24 Hour Supercharged Boosters for Sensitive Skin

We have loved the By Sarah London brand since its inception into the market years ago and, as they continue to grow, I am forever grateful for the new products that they add to their already impressive line up, because not only is this skincare with a heart and soul (more on the story behind the brand later), but the products are natural answers for stressed skin – and show me a person who doesn't suffer with stressed skin these days! By Sarah London was founded by two sisters – Sarah (one of the dynamic duo) set about creating skincare for her sister, Lauren, after she was recovering from leukaemia and her skin needed something super sensitive and with absolutely no nasties. Their multi award-winning collection has continued to grow as it helps women find their glow again in the most natural and gentle of ways. New to the range is their AM + PM Supercharged Boosters that use scientifically-proven ingredients including bakuchiol, the plant-alternative to retinol, to transform the look and feel of your skin. Kick off your day with their Vitamin C+E Daily Radiance Booster that uses a stable form of slow-release Vitamin C, paired with Vitamin E for boosted efficacy, and watch your skin glow. At the end of the day apply their Bakuchiol Daily Recovery Booster which acts as a reset button whilst you sleep, bringing a whole new meaning to the phrase "beauty sleep". Visit www.bysarahlondon.com to shop and follow on social media @bysarahlondon.