Discover H&H founder, Sadie's monthly wellness must-haves this April. She's sharing her favourite period essentials, spring candles and what she's coveting.
The Essential Vitamin Duo


I am big on taking supplements – I can honestly say that my body and mind feel so much better when I am keeping up with my daily vitamins. But the only thing I really don't like is the constant swallowing of pills – it just makes the whole routine so boring (and a bit gag-y!). So I was thrilled to be introduced to Swisse Me's new multivitamin and beauty gummy supplements. Not only do they taste absolutely delicious – I have to stop my husband from pinching them all and eating them like sweets – but they are packed with health and beauty-boosting vitamins. They are vegan and totally natural and even the packaging is recyclable. Since taking the beauty gummies I have noticed that my nails feel stronger and healthier and feel reassured that the multivitamin will be keeping my immune system in peak condition! Visit www.swisse.co.uk for more information.
I'm a Shampoo Bar convert and here's why…

I have always been a bit sceptical about shampoo bars – I guess that's just what happens when you introduce something new into the market. But the Earth Kind bars have completely converted me! It's worth noting that not all shampoo bars are created equal – Earth Kind has brilliantly combined just the right ingredients that create the perfect lather for both scalp and hair. Founded by one of the UK's leading Trichologists (hair specialists), Earth Kind uses a blend of the best traditional and new advances in hair care formulation. And their commitment to looking after the planet is super impressive too as they use plastic-free, sustainable and ethically sourced materials in vegan formulations, all their packaging is recyclable and they don't use any excess water which you'll find in traditional bottled shampoo (not to mention the plastic bottles themselves!). Earth Kind, quite simply, have nailed it when it comes to creating a shampoo and conditioner bar that is as good for your hair as it is for the planet, plus they smell divine too! www.iamearthkind.com
The Skincare brand I cannot get enough of

The origin of Wildsmith Skin begins with progressive botanist William Walker Wildsmith, who created the gardens and arboretum of Heckfield Place in Hampshire, England in the late 19th Century. Wildsmith's radical approach to horticulture, in particular the trees he planted, is what shapes the natural approach to the Wildsmith Skin philosophy. The result – effective and clinically proven skincare that has nature at its heart. Each of the carefully created products are packed full of antioxidants and anti-inflammatories such as Rosehip Oil, Calendula and Copper Peptide. And not only is the packaging utterly beautiful but it is sustainable through using recyclable glass jars and cutting-edge biodegradable boxes, and a free returns loop that allows customers to send in their finished pots in order for them to be responsibly recycled! I simply could not love the cleanser more, which you apply to dry skin and massage before washing off with a warm cloth. You can literally smell the active ingredients and afterwards, my skin feels clean, smooth and firm. After just a few days of using it I have also noticed an improvement in my overall complexion. I'm a convert and booking myself in for a facial at The Bothy at Heckfield Place, ​the first official Wildsmith Skin spa, as soon as it opens. www.wildsmithskin.com
The new way I'm taking my Vitamin C


When the pandemic first took hold of the UK last year supplement product sales went crazy with everyone trying to do their best to boost their immune systems and protect themselves, but none quite as crazy as Altrient C – which was sold out everywhere. And I mean EVERYWHERE. You see – Altrient C is different to the many other vitamin C products on the market because of the way it is consumed and in turn, absorbed much more effectively by the body. Without getting too technical about it Altrient C uses advanced Liposome Encapsulation Technology for maximised absorption, this just means that, unlike tablets and powders which can be broken down by gastric juices and end up being passed out as waste, Altrient's patented process is able to protect the vitamin C as it travels through the digestive system securing a safe path into the bloodstream and then to the cells. Altrient C has been extensively clinically tested revealing excellent results. It's not just immunity that it can support, vitamin C is also an essential cofactor in collagen synthesis so it can have a fantastic effect on the skin. To benefit from 10% off Altrient C use 'SADIE10' at the checkout at www.abundanceandhealth.co.uk
The online platform that's making my life easier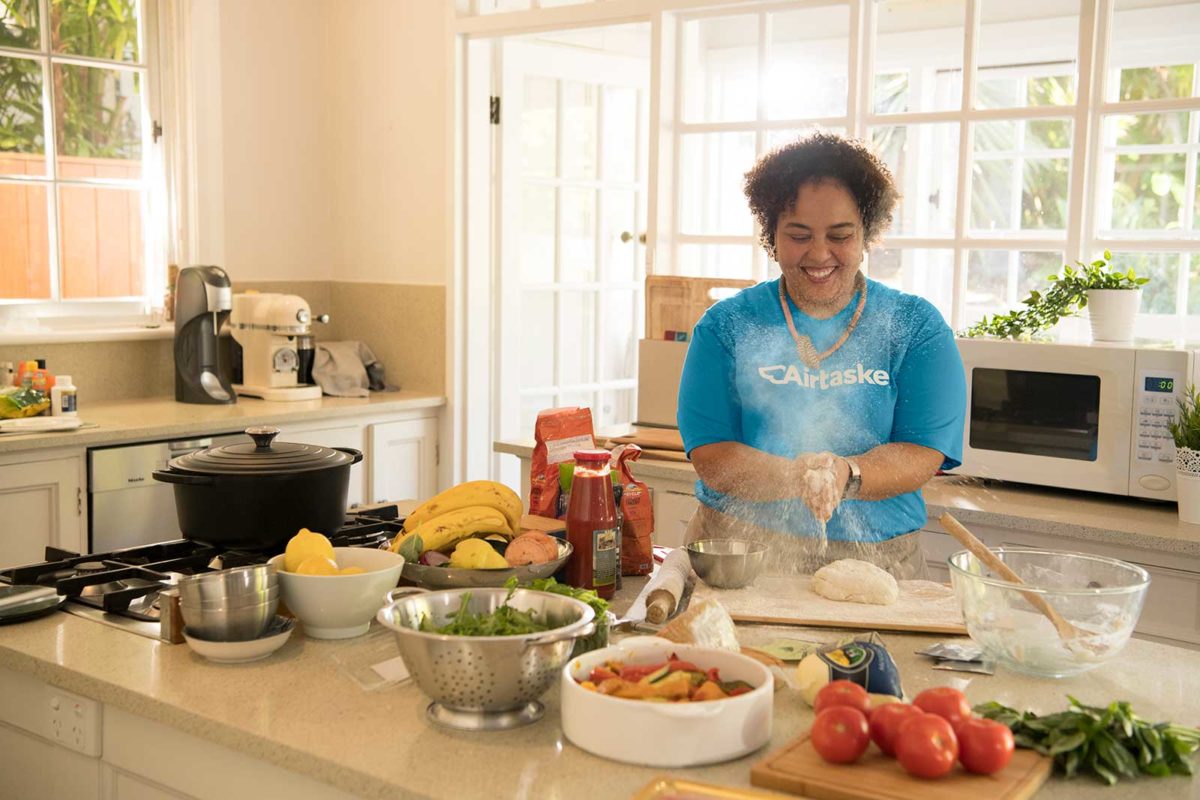 Post-lockdown there is still a reluctance in my household to go out into the big wide world, spending hours in the car or on public transport when we've all learned to do things just as well at home.Airtasker is an online platform that connects you with experts or people in your local area to get anything done, from fitness professionals to nail technicians, all at the touch of a button and delivered straight to your door – or virtually in some instances. If you are a fitness, beauty or wellness expert yourself (as we know many of our lovely H&H readers are) then it could be a great way for you to promote yourself and find some new clients. With an imminent move coming up I will most certainly be using this platform to find some help with assembling all the furniture (and then I'll need to source a nail technician).www.airtasker.com/uk/
Period products I'm loving…
---
Quote of the Month
"Twenty years from now you will be more disappointed by the things that you didn't do than by the ones you did do. So, throw off the bowlines, sail away from safe harbor, catch the trade winds in your sails. Explore, Dream, Discover." – Mark Twain
---
Currently Coveting:
Real Flower Company Simply Sweet Pea Bouquet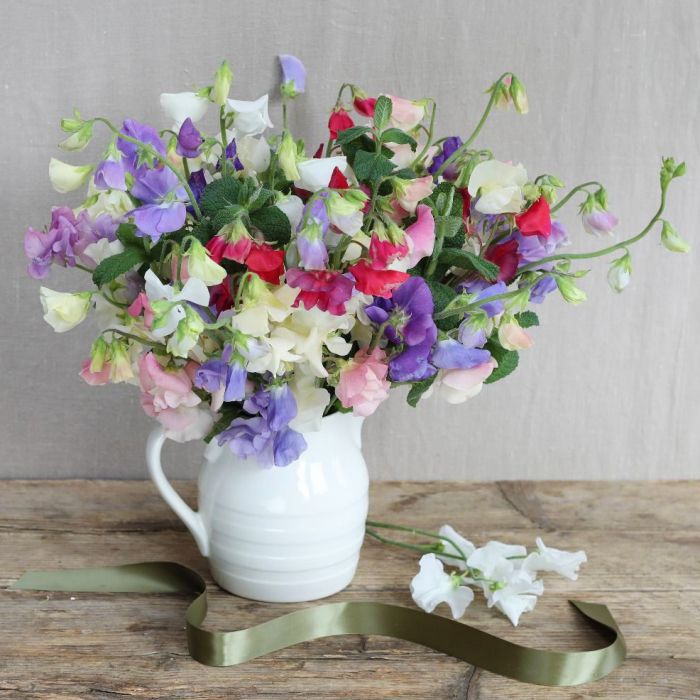 ---
READ MORE: From IBS To Insomnia: 3 Reasons To Try Reflexology