Every Valentine's day here at Hip & Healthy we focus on self-love, in the form of self-care. This month I wanted to share with you some of the ways I'll be showing myself some self-love – and I hope that in doing so I inspire you to do the same.  

The Ultimate Skin Supplement
As I write this it is the end of January and probably one of the times my skin looks its dullest, driest and most lacklustre, which is why I am thrilled to share a new find that has helped me to look and feel my best at a time when I truly didn't think it was possible. Enter Forest Spa Finland and their innovative new skin supplement "Nordic Adaptogen Supplement" which promotes more resilient skin. Benefits include stronger and clearer looking skin and for me in particular it does not feel anywhere near as dry as it normally does at this time of year. At Forest Spa_ Finland, it is their belief that skin immunity wellness starts from within. Their powerful supplements draw on potent Nordic Forest plant extracts to effectively boost the health of your skin, defending it against stress and improving the overall appearance of it too.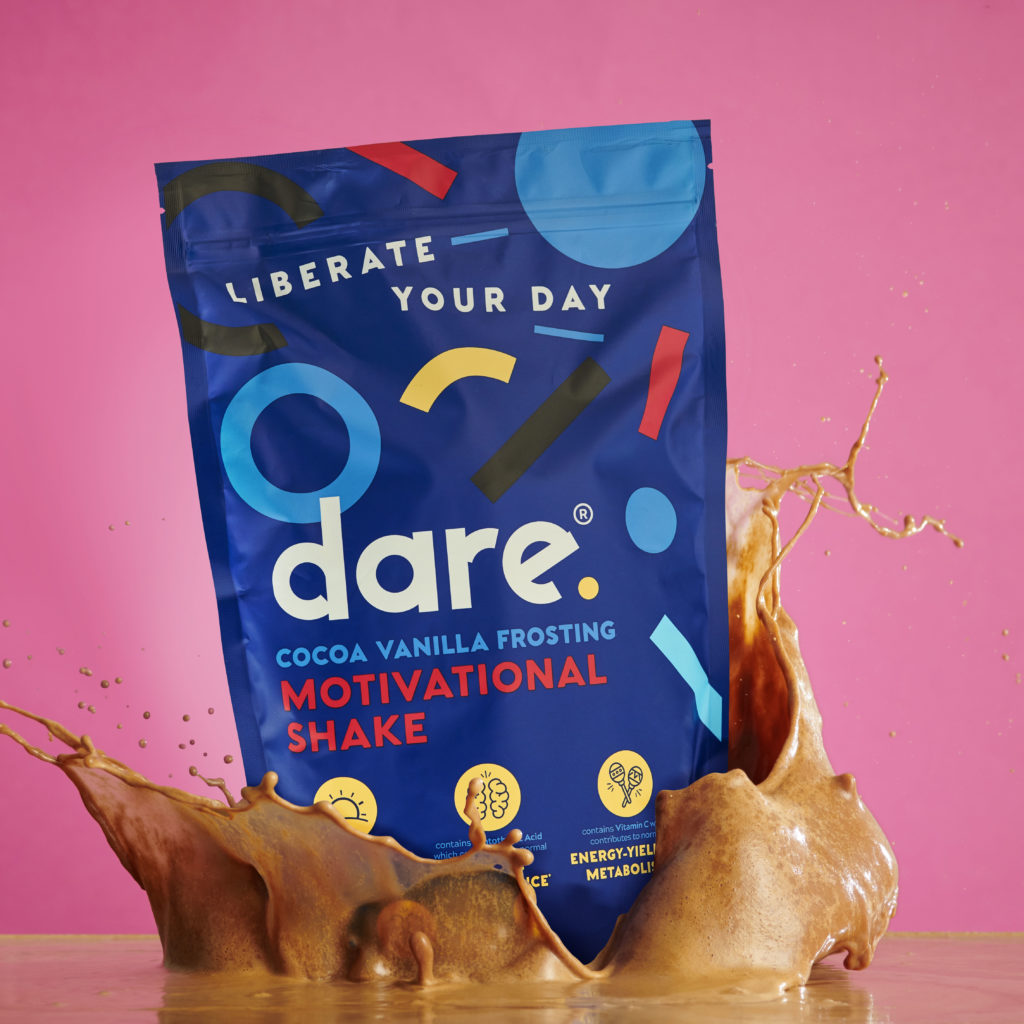 The Time-Saving Tip I'm Loving
Part of my self-care routine is not always berating myself for not doing things as I think I should. This is especially true for my meal times as I would love the chance and time to make everything totally from scratch and ensure each meal is delivered in oodles of nutritional value – but I just don't have time. It used to really bum me out but now I choose not to let it get to me. I try to cook from scratch most of the time but during the week when I have to rush the kids to school, fit in some exercise and start work at 9.30 am, Dare's Motivational Shake comes in so handy! I'll prepare two scoops in my shaker the night before so it's ready to go as soon as I wake up. It's so easy to just sip away as I respond to emails and even log on to zoom calls and not only does it fill me up perfectly but it also tastes absolutely delicious. The ingredients provide 100% of the recommended daily intake of all the essential vitamins, plus Dare stands for sustainable values and is a certified 'Climate Hero' brand, meaning every order placed saves 25 trees! All ingredients are sustainably sourced and CO2 emissions are 10-50 times lower than animal-based protein products, making Dare the greener choice. 

The Skin Moisturiser Saviour
Formulated for dry, stressed-out skin, Osena has created a results-driven moisturiser that utilises adaptogen plant extracts and probiotics to help protect your skin daily. Over 97% naturally derived, the ingredients list reads like an anthology of powerful plants. Each one is carefully chosen for its role in looking after the skin's wellbeing, additionally, Ashwagandha and Cordyceps will help soothe and soften your skin, which you can instantly feel a difference in from the first application. Fragrance-free, the natural scent of the cream is actually something I love most about this cream – earthy and luxurious all at the same time. What's not to love?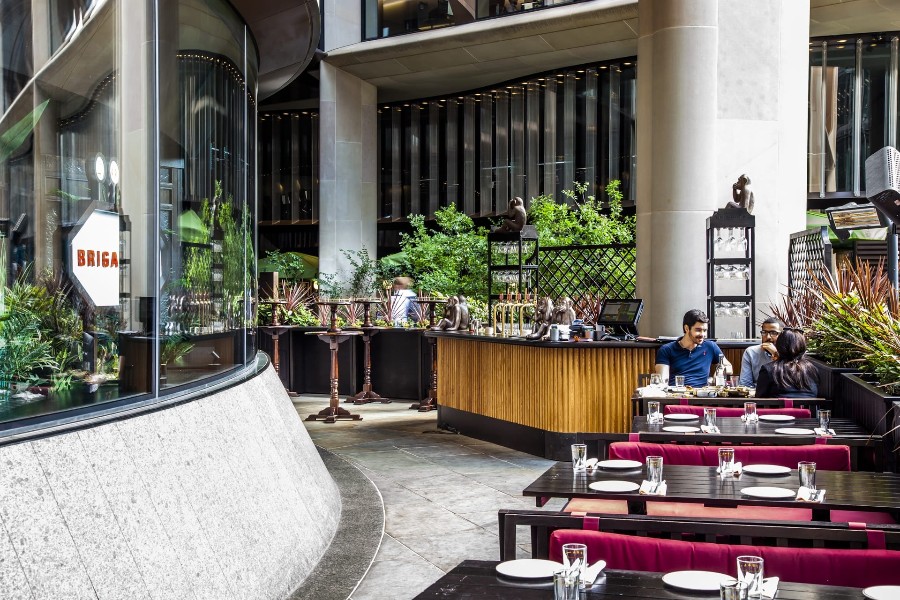 Restaurant Hot Spot
If you're thinking about treating yourself or someone else to a special meal out this month, look no further than Bloomberg Arcade. Located in the heart of London's iconic Square Mile, take your taste buds on a world tour like never before by sampling some of the very best in global cuisine all without stepping foot on a plane. From the naturally healthy Nordic dishes at Ekte to the achingly cool and wellness-focused menu at California-cum-Hawai inspired Poke House and you won't be disappointed. There really is an unbelievable amount of choice here and everything at an impeccably high standard, whether you want a cup of coffee or a full-on brunch.
3 Things I'm Drinking This Month 
Celery Juice
Such a faff to make so I have recently started making enough for the morning and the next morning's dose as well. 16oz each morning after my hot water and lemon.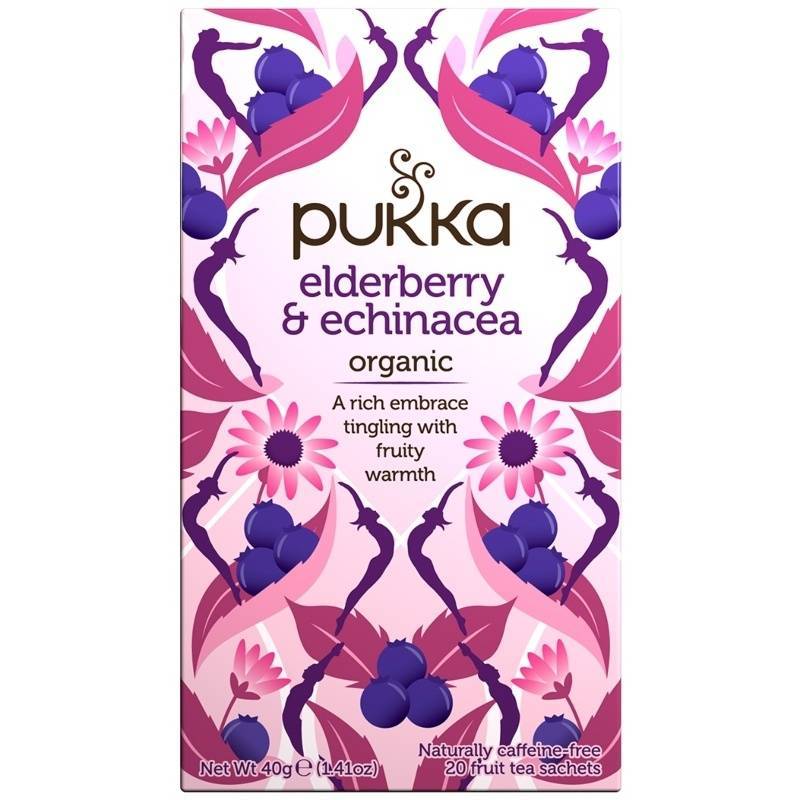 PUKKA Echinacea & Elderberry Tea
With all the winter bugs going around I am like how these two herbs are one of nature's strongest antidotes to colds and flu. Plus, it tastes delicious too.
I cut out coffee some time ago and whilst initially I found it quite hard, I honestly have not looked back since. I just found that it really interfered with my anxiety, often making it hard for me to feel relaxed and calm. I love Cru Kafe for their sustainability ethos and great tasting coffee, and it's organic too.
---
Breakfast Recipe Of the Month
I tend to have a late breakfast these days and smashed avo and eggs on toast (an OG H&H recipe circa 2013!) just gives me all the healthy, quick brunch vibes.